The Mets Passing on Yoenis Cespedes Would Be a Huge Mistake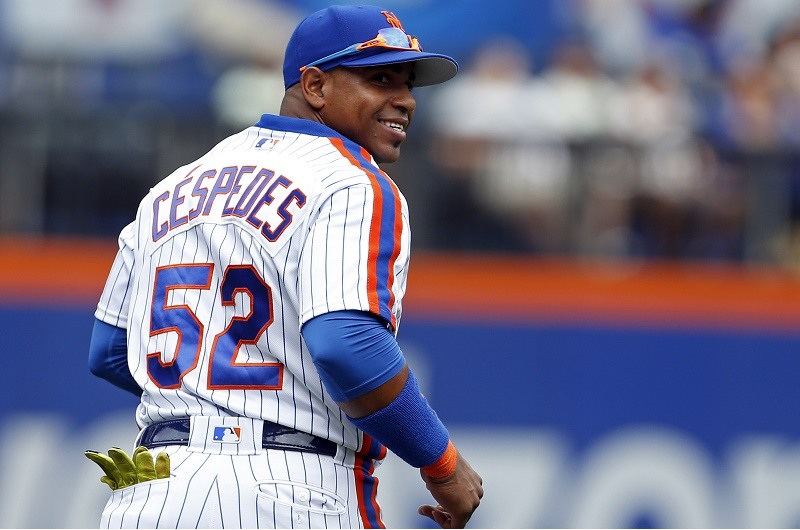 Views of the apocalypse can be found everywhere in 2016. Whether you take in the latest Hollywood scarefest or hear a presidential candidate speak of cities where people get shot on their way to buy milk, Americans hear frightening tales every day. Fortunately, these scenarios are fictional. On the other hand, the prospect of the New York Mets entering 2017 without Yoenis Cespedes is real, and Amazin' fans should be very afraid of it.
Whereas once we thought Cespedes had no real position on this team, we now acknowledge the argument as bogus. The slugging outfielder doesn't need to play his natural position in left. He proved himself even more of an athlete and team player than we gave him credit for, and it only adds to his value. But he does need to be in the Mets lineup on a daily basis. Without him, the Mets cease being contenders.
Here's how the team would look with the mighty Yo playing for another team.
Starved for power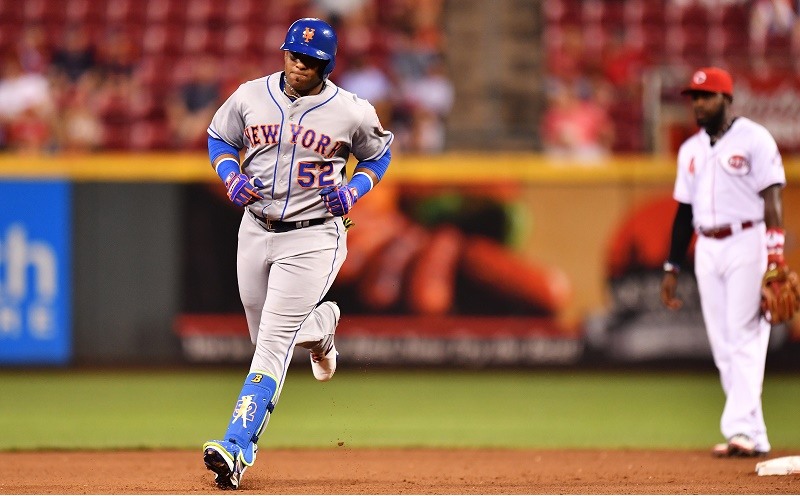 Whichever way you process the Mets' offensive stats, they land among the worst in the league. Their 671 runs, tied for 26th, were over 200 runs fewer than the MLB-leading Red Sox (878). Numbers in batting average (.246, 26th), on-base percentage (.316, 24th), and baserunning (-7.6 WAR, 24th) were equally dreadful. You get the picture. The team's low-average hitters aren't good at getting on base and struggle to score once they get there.
Cespedes was the chief power threat and the only thing propping up this disappointing group. Despite missing 30 games, he led the Mets in home runs (31), RBI (86), slugging (.530), and on-base percentage (.354). Just as importantly, he was the menace in a lineup that had home-run power but lacked the ability to string together hits. This cumulative pressure on pitchers matters.
Think of navigating a lineup that has Neil Walker, Asdrubal Cabrera, and Jay Bruce hitting three through five. Without Cespedes on board, Terry Collin will have to pencil that trio in on a regular basis. It may work to some extent, but there are more "ifs" than any manager wants to open a season. By any stretch, it's a downgrade.
Reinforcements aren't enough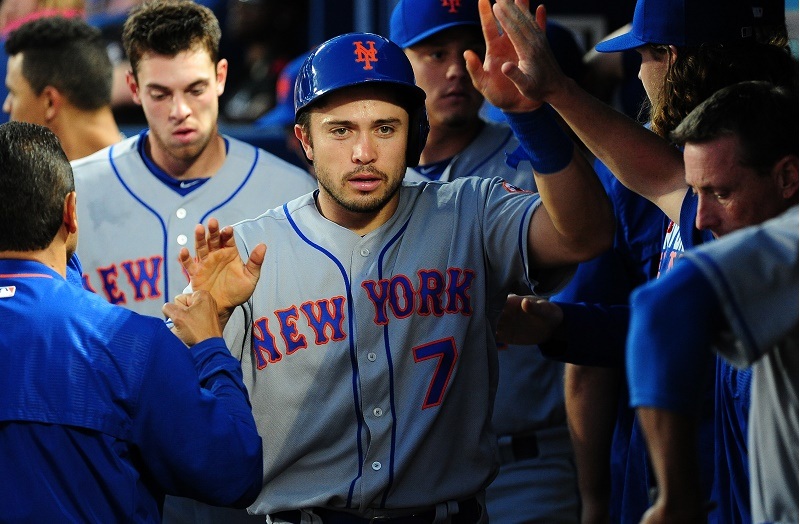 While injuries to the Mets rotation can't be stressed enough, there were even more health issues among everyday players. David Wright (37 G), Lucas Duda (47 G), and Travis d'Arnaud (75 G) left the team without three key pieces for the majority of the season. Wright is optimistic about his return in 2017, but there is no guarantee he will produce at a high level. The same doubts exist about Duda and d'Arnaud, whom manager Terry Collin told ESPN he considers essential to the lineup.
Elsewhere, the Mets could re–sign Jose Reyes and hope he continues his revival into his age-34 season, but that's dubious. Curtis Granderson is turning 36 and will be in the last year of his contract, so his production may not be what it was in 2016 (.237, 30 HR, .799 OPS). Hopes of a rebound for Michael Conforto would have to be another part of replacing Cespedes. As the lineup stands, Mets management would not have a solid offense in order without La Potencia.
Defense and pitching effects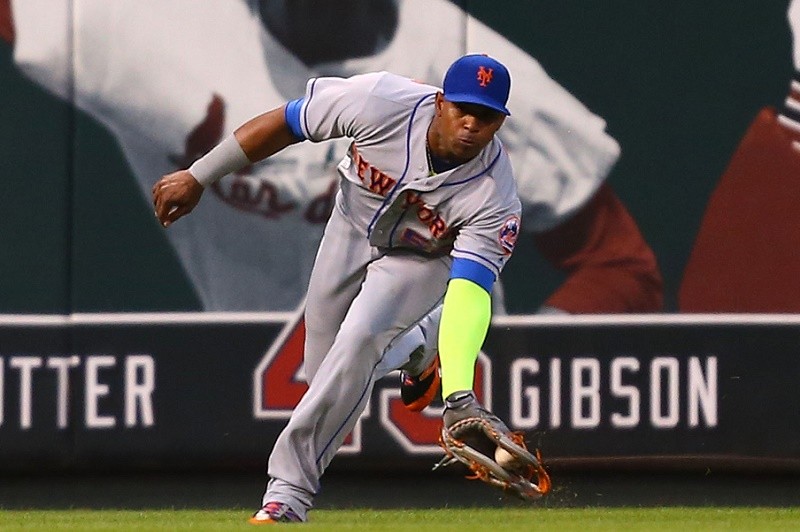 While the Mets offense would have a considerable void without its biggest bat, the impact of losing Cespedes extends to his defensive ability and impact on pitchers' psyches. A 2015 Al Gold Glove winner as a left fielder, Cespedes would be best suited to go back there full-time as Juan Lagares, the club's best defender, plays center or platoons with Conforto, a capable fielder in his own right.
Cespedes showed considerable versatility by splitting his time between center and left. Despite the penalty advanced stats gave him in center (plus dozens of missed games), he still led the club in WAR in 2016. On top of solidifying the outfield, returning Cespedes means giving the pitching staff peace of mind. This lineup struggled to produce runs so often the past two years that it's impossible to believe it didn't impact the psyche of pitchers who know one mistake could cost them the game.
The last time we saw the Mets dominating offensively, Cespedes was in the middle of every rally. We wish New York good luck without him, but we caution what would happen if he ends up across town in the Bronx or — worse yet — on the Nationals when they visit Citi next summer.
Stats provided by Baseball-Reference.com
Follow Eric on Twitter @EricSchaalNY