Mets Star Pete Alonso Praises Health Care Officials After Opening Day Delayed
For the first time since 1995, Major League Baseball's opening day will not start on time. The league announced Thursday that opening day, set for March 26, has been pushed back at least two weeks because of the coronavirus pandemic. Minor League Baseball also postponed the start of their season.
While fans and players alike are heartbroken, New York Mets star Pete Alonso opted for a different angle. Here's what Alonso posted on his personal Twitter account shortly after learning his sophomore season was delayed.
Pete Alonso looked at the bigger picture
Major League Baseball announced Thursday afternoon that the remaining spring training games have been canceled. The 2020 World Baseball Classic Qualifier games in Tuscon, Ariz., have also been postponed indefinitely.
A vocal social media user, Pete Alonso took to Twitter less than an hour later with a lengthy message for Mets fans. While Alonso said he'll miss baseball, the tweet focused more on the coronavirus itself.
Alonso dedicated the note's second paragraph to health officials combating the virus.
"Thank you to everyone in the medical world trying to find a way to contain and suppress this disease," Alonso wrote. "Those people are working tirelessly to make sure this disease doesn't turn into a massive international disaster. It's good to see all these precautions and measures taken to prevent something far more dangerous and deadly."
MLB teams are adjusting to the delayed start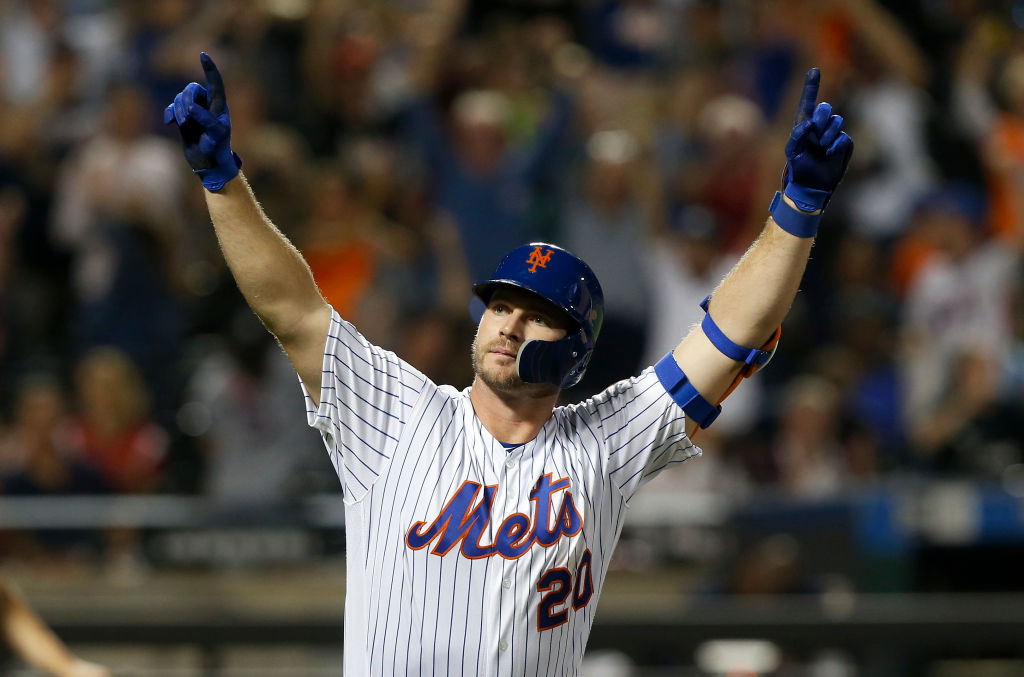 The coronavirus pandemic won't force teams to leave their spring training camps in Arizona and Florida. Yankees manager Aaron Boone said the team plans to remain at their spring training facilities in Tampa, Fla. Yankees players are able to continue training and play simulated or intrasquad games.
"This is a unique situation that's bigger than baseball," Boone told reporters. "You want to be doing your part on behalf of the world. We'll be cooperative and try to play our part the best we can."
Dick Williams, the Reds' president of baseball operations, said the Reds will hold informal workouts on a voluntary basis. Miami manager Don Mattingly told reporters the Marlins haven't decided their future plans yet.
Major League Baseball has not announced any changes to the sport's pay structure. Players are not paid for spring training.
Pete Alonso remains a Mets fan favorite
The reigning National League Rookie of the Year, Alonso enjoyed a historic first season in 2019. Alonso hit a rookie-record 53 home runs with 120 RBIs for the Mets, who finished with 86 wins after midseason problems. Alonso recently agreed to terms with the Mets on a $625,521 salary for 2020, a bump from $555,000 last year.
Pete Alonso was expected to carry the Mets, led by rookie manager Luis Rojas, to the playoffs for the first time since 2016. The Mets should remain playoff contenders when, or if, the baseball season resumes. The 25-year-old Alonso is a major piece of the Mets' future and made sure fans knew he appreciated their support.
"The best things in life (baseball season) are worth waiting for," Alonso wrote.