Metta World Peace Earned $77 Million in the NBA but Thinks He'd Have Made Money Illegally if He Didn't Play Basketball
Former Los Angeles Lakers forward Metta World Peace, much like Dennis Rodman before him, learned to embrace the man he wanted to be.
The longtime defensive standout, who you may also know as Ron Artest or Metta Sandiford-Artest, has always spoken his mind. That mentality extended to his recent comments about what he would have done had he not enjoyed a 17-year professional basketball career.
The former NBA champion says he thinks he'd have been a drug dealer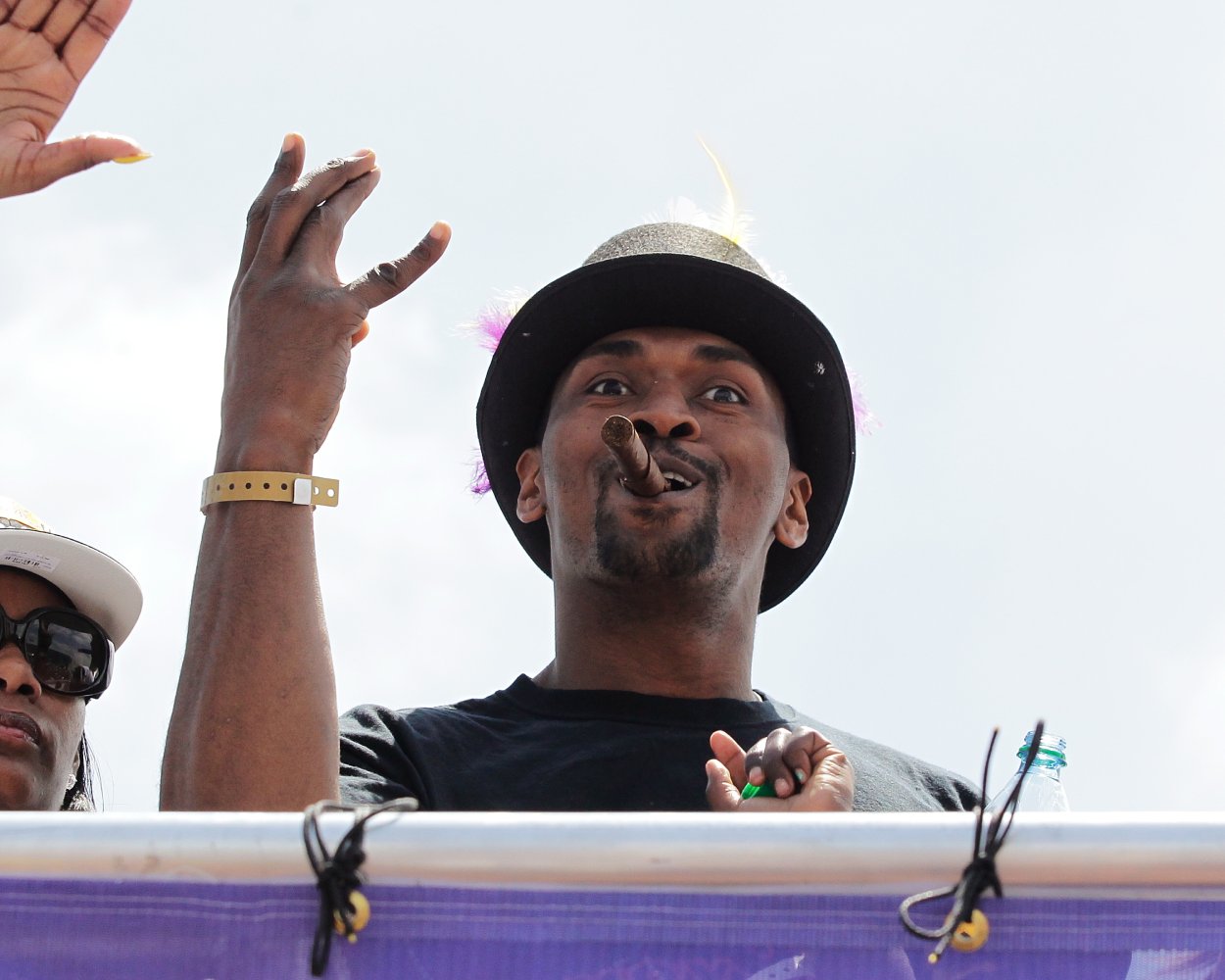 No one can ever say that World Peace opted for safe answers, either during his career or in retirement.
The 1999 first-round pick recently held an AMA session on Reddit. He addressed who gave him the most trouble on defense (Michael Jordan, of course), discussed which player he felt surprised him with how much they improved over time (Julius Randle), and even admitted he thinks he could eat 10 burgers in a single sitting.
However, one answer stood above the rest. Reddit user SlowSpeedsYT asked World Peace where he saw his life if he never played professional basketball.
"Good question. If I never played ball, I would've probably been a junior high school math teacher or [potentially] a dope dealer. I was on the verge of both."

Metta World Peace
Although he did not clarify, it seems safe to believe he meant he was on the verge of deciding if he wanted to become a teacher or if he would have sold drugs. Then again, maybe World Peace indirectly inspired the entire events of Breaking Bad.
Steve Francis and other professional athletes dealt drugs at points in their lives
Then going by his birth name of Artest, the future champion grew up in New York City during the 1980s and 1990s. The city struggled with crime control and drugs during that time until Rudy Giuliani took over as mayor in January 1994 and began cleaning up the Big Apple.
Given that context, it isn't too surprising that Artest believed he'd have become a drug dealer in that environment. It is also worth noting that other professional athletes grew up working in the drug culture.
Former NBA All-Star guard Steve Francis admitted he worked for drug dealers at 10 years old as a teenager in Maryland. He also sold crack cocaine as a teenager in the early 1990s.
Jason Avant played 10 seasons as an NFL receiver from 2006-15 and reached the league after growing up dealing drugs on the south side of Chicago as a youth. The 2006 fourth-round pick reflected on that experience in a 2012 interview with the Associated Press.
"I was the worst drug dealer in the world. Sitting there hearing the songs [in church] would always make me cry because I knew I was selling drugs. "

Jason Avant
Many professional athletes, including former Baltimore Ravens running back Jamal Lewis, have been arrested in connection with selling drugs. Lewis, who ran for over 2,000 yards in 2003, served four months in federal prison in 2004 after using a cell phone to try to set up a cocaine deal.
World Peace should be glad the NBA panned out
When World Peace played his final NBA game in April 2017, he put the final touches on an impressive career.
According to Basketball-Reference, the defensive standout earned over $77 million in the NBA. World Peace collected a championship ring when the Lakers won the 2010 NBA Finals and ensured generations of basketball fans would never forget him.
The odds are against World Peace making the Naismith Memorial Basketball Hall of Fame, but that's fine. For someone who admitted he would have tried making money illegally in another life, what he did in this life is more than enough to celebrate.
All contract figures courtesy of Basketball-Reference.