Mexico City Grand Prix: 5 Things to Know Going Into the Race
The Mexico City Grand Prix is one of the most popular races on Formula 1's calendar. A festival atmosphere and a track that feels like it's inside a stadium combine for some great racing.
In 2021, the championship title battle between Mercedes' Lewis Hamilton and Red Bull's Max Verstappen is so tight, and the stakes so high, that the excitement level should go through the roof.
Tension is rising on the grid with a lot at stake going into the final five races of the season. These are the stories expected to take center stage as the cars hit the Autodromo Hermanos Rodriguez Circuit.
Mexico City's high altitude could benefit the Honda engine. Will Mercedes be able to keep up with the Red Bull?
Mexico City sits close to 7,500 feet above sea level. This doesn't help the turbocharged engines used in Formula 1. Engines need air, and the thinner atmosphere at high altitudes will mean that everyone will be down on horsepower.
Another consideration will be keeping the engines cool. Tight packaging and running to the limits of engineering, F1's V6 turbo powerplants need plenty of cooling. The high-altitude air will mean less of it is flowing through the radiators, and that could spell disaster for some teams.
Mercedes GP won the race last time out in 2019, but Red Bull triumphed in 2017 and 2018. While the Red Bulls used Renault power during that time, it's believed that the Honda F1 motor is superior to the Mercedes at high altitude.
Mercedes implemented a few changes to its engine to improve its low-air-pressure performance. These changes happened at the U.S. Grand Prix in Austin.
Mercedes GP team driver Valtteri Bottas had this to say about the engine tweaks, per Motorsport.com: "For Mexico, we know it's been usually a bit of a weakness for us, and it feels like quite a big chunk [of that] has been, in the recent years, from the power unit with high altitude. But I think we've been able to optimize a lot since, so I would expect us to be in a better place than in the recent years."
It will be interesting to see which team comes out on top in Mexico as the Brazil GP is another track with high-altitude running, and this could be a preview of what's to come. Regardless, neither team will leave anything to chance. Expect engine performance across all teams to be a major talking point of the weekend.
Sergio Perez's home Grand Prix: The motivation to win will be high, but will team orders take precedence in the chamionship battle?
Mexican Formula 1 fans have been waiting two years for this race. Homegrown hero Sergio Perez will be champing at the bit to win this Grand Prix in front of an enthusiastic and supportive crowd.
He's in a car, and with a team, that can provide him with a chance to win, and this year's Red Bull is his best shot at reaching the top step of the podium.
While Perez will be searching for glory, his teammate Max Verstappen will be thinking about the bigger championship picture. With only 12 points separating him from rival Lewis Hamilton, Verstappen will not want to give up anything in the title fight. Team orders could take center stage in Mexico if Perez has to move aside for Verstappen's championship bid. It would be a decision that would not go down easy with the home crowd.
It would be hard to imagine that Red Bull could deny the Mexican driver a home win, but Red Bull — and all teams for that matter — must look at the long game.
With Red Bull and Mercedes locked in an epic battle for both the driver's and constructor's championship, every point and finishing position counts. The teams will be weighing what is the best outcome for their championship bids against the on-track position of their drivers. It's in these debates that we could see the order shuffle.
The Verstappen-Hamilton rivalry will be heating up, but neither driver can afford mistakes or to get caught up in an on-track clash
The two major championship protagonists will be racing each other hard in Mexico, but neither Hamilton nor Verstappen will want to get carried away and cause another clash.
Verstappen, favored to win the race, seems like a good bet to be out in front when the checkered flag flies. He's carrying a lot of momentum with him from the race at COTA and will be keen to put some extra points between him and seven-time champion Hamilton.
Opposite him will be a determined Hamilton. He's had an easy run to his last few championships, but this year the battle with Verstappen will mean that he needs to turn up the heat to win an unprecedented eighth championship. Hamilton will need to get out in front of Verstappen as early as possible to ensure he has the track position advantage over his rival.
Both drivers have been guilty of aggressive driving this year, and neither one will want to repeat the pattern and exit the race by ending up in the barriers. They have vowed to race each other cleanly and to avoid any unnecessary contact, but anything can happen when the lights turn green and the adrenaline starts pumping.
Avoiding contact, mistake-free running, and gaining track position over the other will be the key to both drivers' races. Any small mistake could end the championship fight early as a DNF or a penalty could make life hard going into the final races of the season.
Ferrari will be gunning for McLaren as the battle for third in the constructor's championship is heating up with only 3.5 points separating the two teams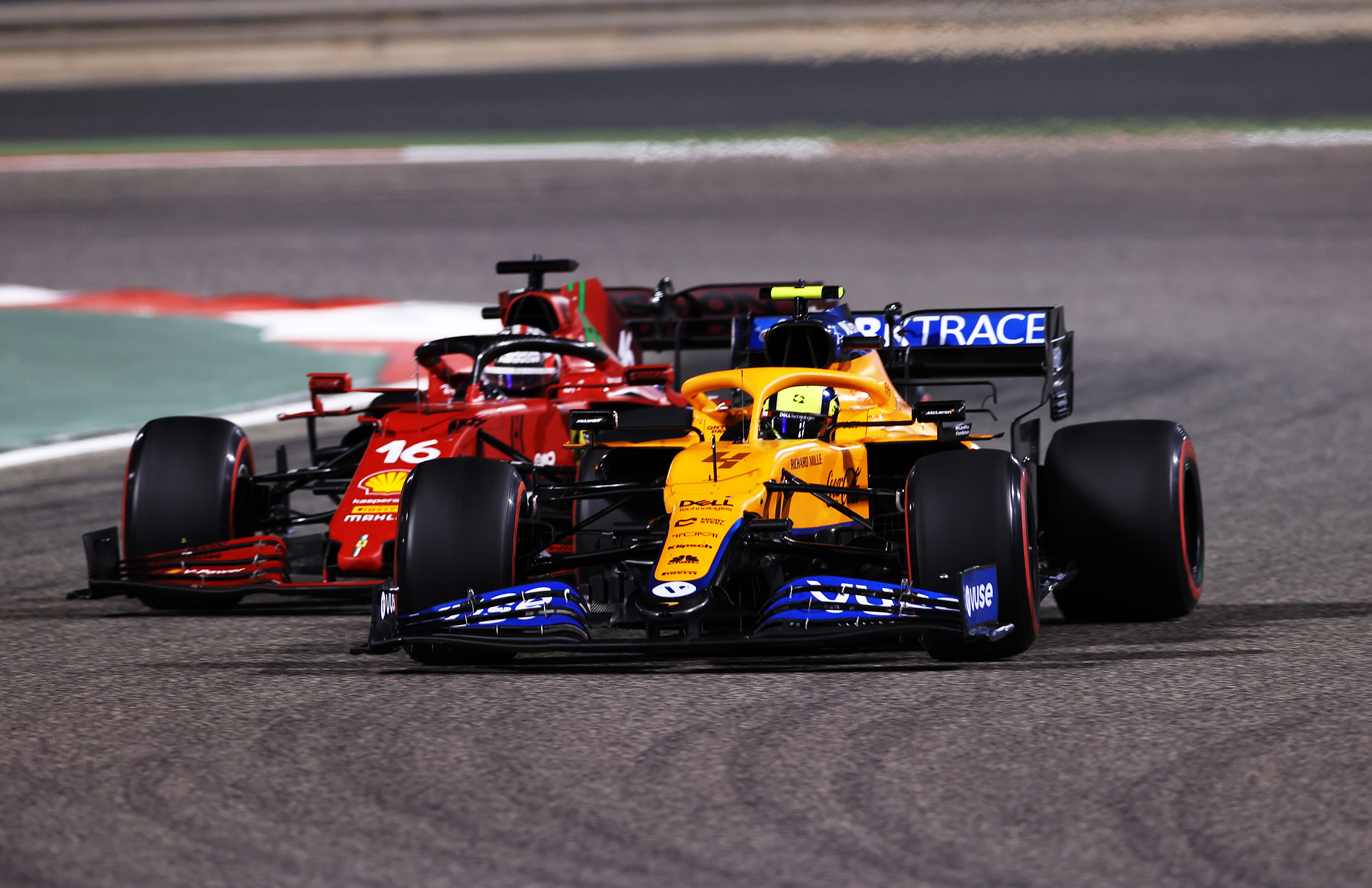 Both Ferrari and McLaren have been resurgent this year. McLaren picked up its first win in years thanks to a great drive by Daniel Ricciardo, and Ferrari seems to have found a bit of the mojo it lost during the last few seasons.
Only 3.5 points separate these great rivals in the constructors' standings, and with millions of dollars on the line from Formula 1, each will be seeking the upper hand.
Ferrari has looked to be the stronger team in the past few races, outscoring McLaren at Cota and in the Turkish Grand Prix. Don't expect McLaren to give up without a fight, though. Ricciardo has been coming on form lately and could derail any momentum Ferrari has built up.
However, Ferrari's dynamic duo of Charles LeClerc and Carlos Sainz Jr. looks to be the stronger pair. They're both extremely fast, closely matched, and most important of all, consistent. And it is consistency that keeps the points rolling in.
In a season defined by a championship title fight, the mid-field battle is just as compelling and equally exciting. Ferrari and McLaren are both positioning themselves to return to their previous greatness, and this scrap for third in the constructor's championship will set the tone of their rivalry for the next few years.
Passionate crowds make for one of the best party atmospheres on the Formula 1 calendar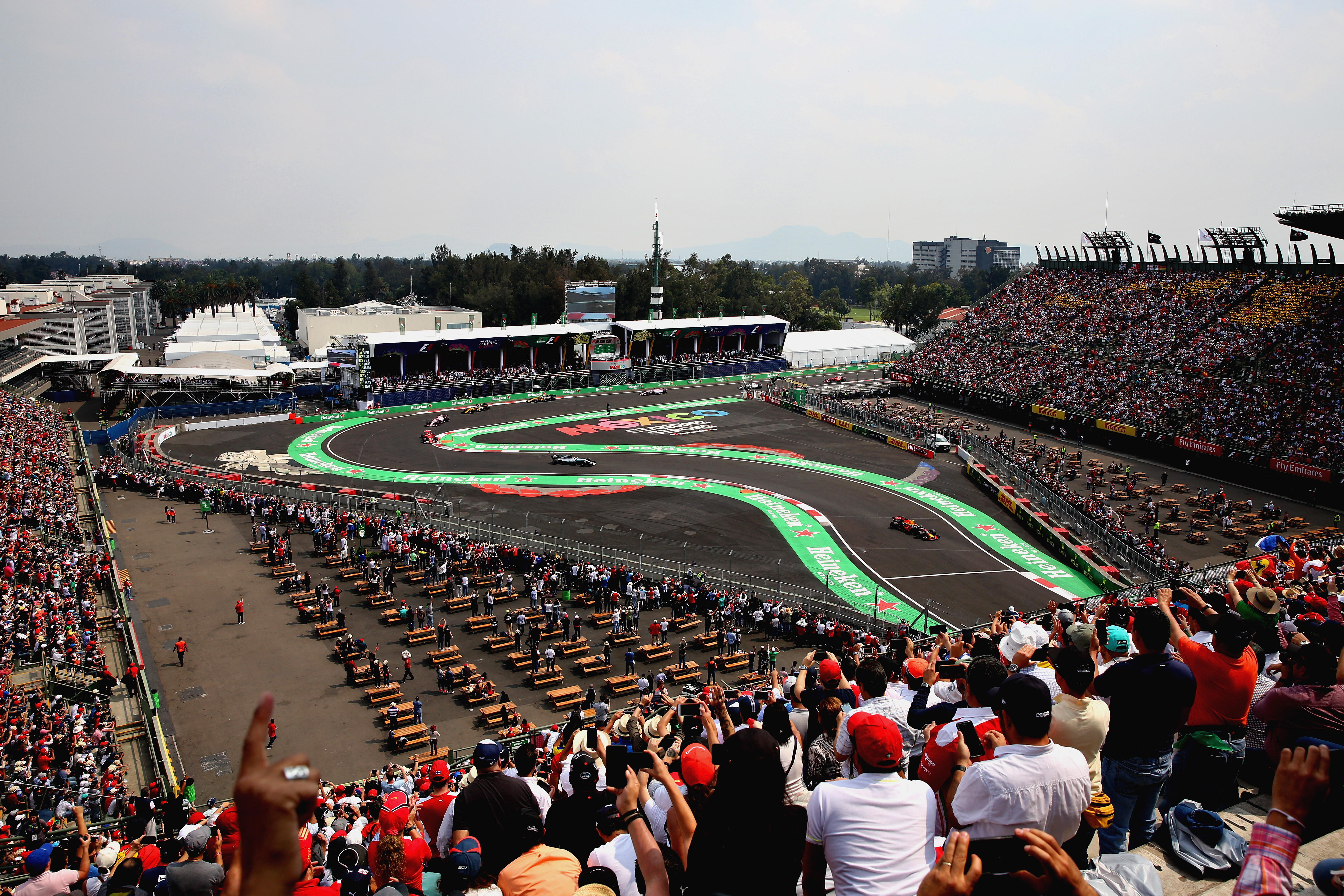 With so much action on the track this year, it's hard to imagine anything can top the fierce battles between drivers. However, the Mexican fans have a knack for turning the Grand Prix into so much more than just a race.
The Mexico City circuit has a unique layout with turn 1 and turns 4-6 lined with grandstands that feel more like a stadium than a race track. The close proximity of fans and cars means the atmosphere is quite special and full of energy.
The final section of the track is an actual stadium, and the noise from the crowd, with its sea of color, makes for a spectacular backdrop for a Grand Prix. It's possible to justify a trip to the race just to experience the energy of the crowd.
Few other races on the calendar make the fans as integral to the action as Mexico City. With a promise of good weather and close racing, the 2021 Mexico City Grand Prix should go down as one of the best fan experiences of the season.
Related: Why Formula 1 Drivers Like Lewis Hamilton and Sergio Perez Have the Strongest Necks in All of Sports