The Miami Dolphins Have Already Had Enough of Draft Bust Isaiah Wilson After Only Three Days
Offensive lineman Isaiah Wilson's status as an NFL draft bust is now completely assured. Late last month, it seemed as though the Tennessee Titans washout had a new lease on life after his move to the Miami Dolphins. Less than a week later, he finds himself out of the NFL completely.
The Miami Dolphins have released Isaiah Wilson
RELATED: Former Heisman Winner Ricky Williams First Began Smoking Weed Because of a Heartbreak He Suffered at the Hands of His Ex-Girlfriend
Multiple reports indicate that the Miami Dolphins' attempt to integrate offensive tackle Isaiah Wilson has already failed. The team acquired Wilson and a seventh-round 2022 draft pick in a trade with the Tennessee Titans for a sixth-round 2022 pick. After only three days on the roster, the Dolphins waived the troubled Wilson.
A report from ESPN's Cameron Wolfe offers more insight as to why the Dolphins cut the leash. In Wilson's brief time with the Dolphins, he showed up late for both his physical and a team meeting. He also skipped optional workouts he had pledged to show up for. The team did its best to offer him help, but it was clear he didn't want it.
The last straw may have come when Wilson posted videos to his Instagram which show him vaping and dancing shirtless on top of his car. Since then, Wilson has taken the account private.
Not only have the Dolphins released Wilson, but according to the Miami Herald, his salary guarantees have also been voided. The team will not owe him a cent.
Isaiah Wilson's career was doomed from the start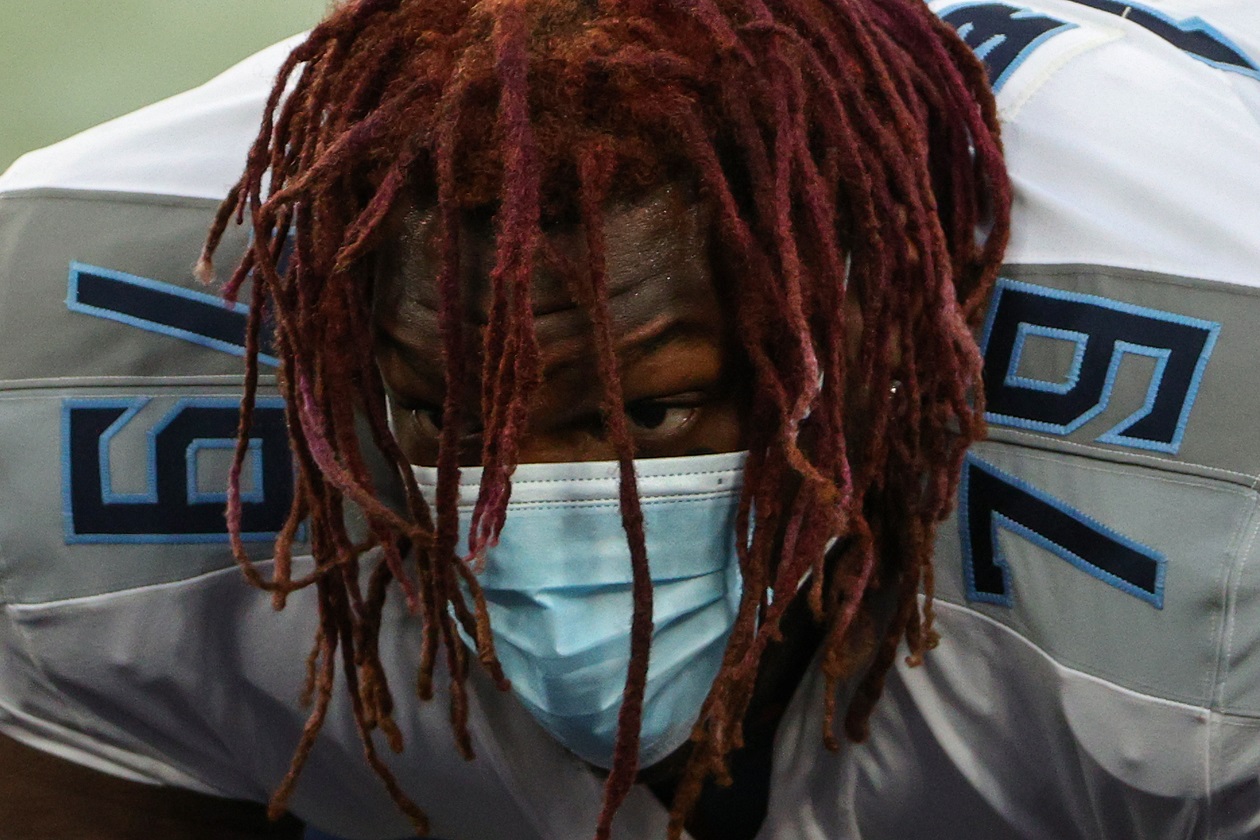 RELATED: Former Tennessee Titans Linebacker Tim Shaw Hasn't Let ALS Slow His Pursuit of Happiness
The Dolphins took a serious risk in trading for Isaiah Wilson in the first place. His first NFL season with the Tennessee Titans was nothing short of a disaster that made Tony Mandarich's career look like an unqualified success.
The Titans selected the Georgia lineman with the 25th overall pick in the 2020 draft, hoping he would bolster one of the NFL's best offensive lines. Instead, Wilson played in only one game all season, making all of his headlines for off-the-field incidents.
In August, Wilson violated COVID-19 protocol by attending a Tennessee State University house party. A month later, Wilson wrecked his Dodge Challenger and was arrested for driving under the influence. In December, the Titans suspended Wilson and placed him on the non-football injury list for the remainder of the season for violating an unspecified team rule.
Dolphins head coach Brian Flores has a reputation as a stern disciplinarian. Nevertheless, he hoped he could form a connection with Wilson, given that the two went to the same high school in Brooklyn, N.Y. Sadly, that did not happen.
Is Isaiah's NFL career over?
Shortly before his departure from the Tennessee Titans, Wilson sent this since-deleted tweet, per TheScore: "Im done with football as a Titan… No further comments." After these events with the Dolphins, Wilson may be done with football, period.
It will take a miracle for Wilson to find his feet again in the NFL after all of this. He will first need to get his own life back together and prove to other teams that he won't personally self-destruct as he already has on the Titans and Dolphins. Unfortunately, at this point, it might already be too late to salvage his NFL reputation.
Titans general manager Jon Robinson said it himself shortly before initiating Wilson's trade in February.
"He's going to have to make a determination on whether he wants to do what it takes to play pro football. That will be on him," Robinson said, per ESPN. "I know what the expectation level is here, and it's no different than any other player on the football team. We have a certain standard that we want players to prepare and perform at professionally, and as people, and there's a lot of work to be done there."