The Miami Dolphins Nearly Plunged Themselves Back Into Tank Land With a Franchise-Altering Deadline Day Trade
The Miami Dolphins grabbed a much-needed win during Week 9 against the Houston Texans. Coming off a seven-week drought that saw them drop from 1-0 down to 1-7, the Dolphins are officially back in the win column.
They did it without starting quarterback Tua Tagovailoa, who continues to be subject to constant trade rumors. However, it was a win nevertheless, with the defense showing flashes of their 2020 elite self.
With that said, the Dolphins were tip-toeing with disaster less than a week ago at the NFL trade deadline. Not only were they contemplating going all-in on QB Deshaun Watson, but they were also working through the process of potentially trading away their best player.
The Miami Dolphins nearly traded CB Xavien Howard
This year's trade deadline was an uneventful spectacle. Outside of the Los Angeles Rams trading for defensive end Von Miller, minimal significant moves were made.
However, that doesn't mean teams weren't close. According to NFL insider Ian Rapoport, the Baltimore Ravens and Dolphins engaged in serious conversation regarding cornerback Xavien Howard's availability.
Most notably, the Ravens made a run at Dolphins All-Pro cornerback Xavien Howard, sources say, aiming to add a marquee player to their secondary for the second half. That's just one of the major deals they discussed.

Yet Howard isn't a Raven now for a variety of reasons. For one, Miami wanted premium picks for a player of Howard's caliber, likely a first-rounder and more. To make that happen, Baltimore would have wanted the Dolphins to eat some of what's left of Howard's $13.785 million salary.

Ian Rapoport, NFL.com
Miami has flirted with trading Howard before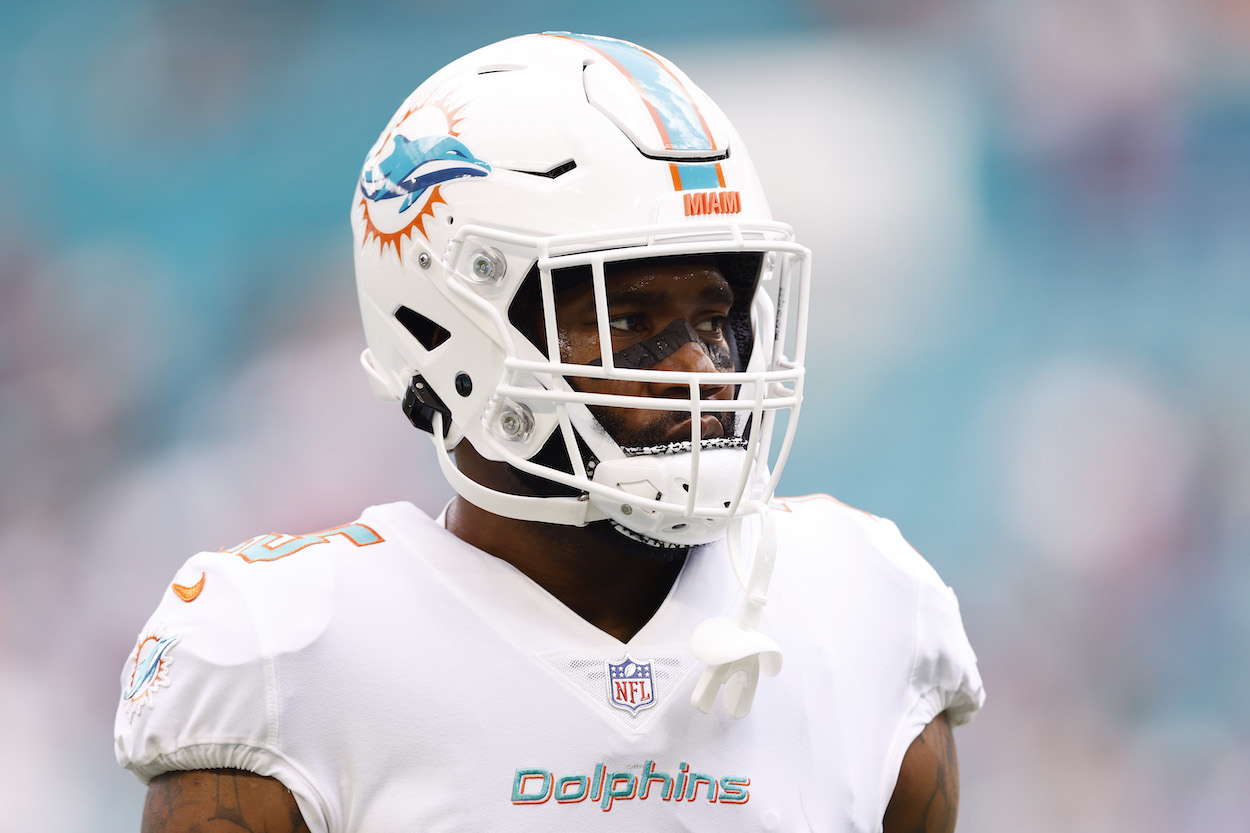 This isn't the first time Miami has looked into dealing away their No. 1 cornerback. Howard and the Dolphins were at a standstill this past offseason regarding his contract situation, which almost resulted in the veteran CB being traded. The two sides ultimately came to terms on a minor contract restructure. However, the seeds were planted.
Fast forward to 2021, and it feels like the Dolphins and Howard are only getting closer to a divorce.
According to Rapoport, Baltimore was interested in Howard at this year's deadline. However, the two sides couldn't agree on an asking price. The Dolphins wanted a first-round pick plus more (that's a lot), and the Ravens wanted the Dolphins to eat some of Howard's remaining salary.
Every year, there are deals that "almost" get done. However, this report from Rapoport tells us a bit about where Miami is mentally and how they view their team's future moving forward.
Are the Miami Dolphins preparing for another rebuild?
The Dolphins' decision to tear it down and rebuild in 2019 was a dramatic one. They traded away key starters like Ryan Tannehill, Laremy Tunsil, and Kenny Stills, and finished the year with a measly five wins.
The goal was to tank real hard for one entire season, make a bunch of good draft picks, and then jump right back in contention sooner rather than later. 2020 was a good year for the Dolphins (10 wins). However, 2021 has the team going backward, and their decision to shop their best defensive player could signal that another painful rebuild is looming.
The Dolphins obviously held onto Howard. Maybe it's foolish to jump the gun and claim Miami is looking to tear it down again. However, where there's smoke, there's fire — and there's a ton of smoke circling the 2-7 Dolphins right now.
Like Sportscasting on Facebook. Follow us on Twitter @sportscasting19.