The Miami Dolphins Treated Tua Tagovailoa With Reckless Abandon and Will Now Pay the Price for Their Misguided Pursuit of Deshaun Watson
It may not have been possible for the Miami Dolphins to handle their interest in trading for Deshaun Watson much worse. Just how much worse they've made things for their current quarterback, Tua Tagovailoa, is yet to be seen.
It was the biggest open secret in the NFL. Miami had a significant interest in trading for Watson, especially with the quarterback saying that he wanted out of Houston. That interest was maintained even when it came out that Watson was and still is facing significant off-field legal issues.
Everyone knew Miami wanted Watson. Head coach Brian Flores had to defend his quarterback repeatedly and put his support behind Tua. For his part, Tagovailoa had to basically pretend that he wasn't hearing the rumors surrounding his job status with the organization.
It was a mess for a young quarterback just trying to get his footing in the NFL, and all the drama and uncertainty was for naught with the latest reporting that the Dolphins are ready to move on from their Watson fantasy.
The Miami Dolphins have decided not to pursue a Deshaun Watson trade
ESPN's Adam Schefter is a busy guy at the NFL trade deadline, but some of the biggest news he broke on Tuesday was about a trade that wasn't going to happen.
Schefter reported that the Dolphins tiptoed up to the line and did all their due diligence regarding a trade for Watson, but owner Stephen Ross has decided to move on. No transaction will happen between the Dolphins and Houston Texans.
"Dolphins' owner Stephen Ross, who had contingencies that needed to be met for any deal, made the final decision to not move forward," Schefter wrote in a tweet.
This was ultimately not surprising news for those following this saga. A few days before the trade deadline, reporting from the Houston Chronicle surfaced that stated Ross had approved a trade for Watson, but only if the quarterback's legal issues were resolved before the deal transpired. Watson, on the other hand, does not want to settle the 22 civil lawsuits against him due to him feeling that settling would be an admission of guilt.
It appeared that even though there was mutual interest, the two sides were at a crossroads that wasn't going to end in trade.
Schefter confirmed as much with his reporting.
Miami handled the speculation regarding Watson terribly and could have hurt its long-term investment in Tua Tagovailoa.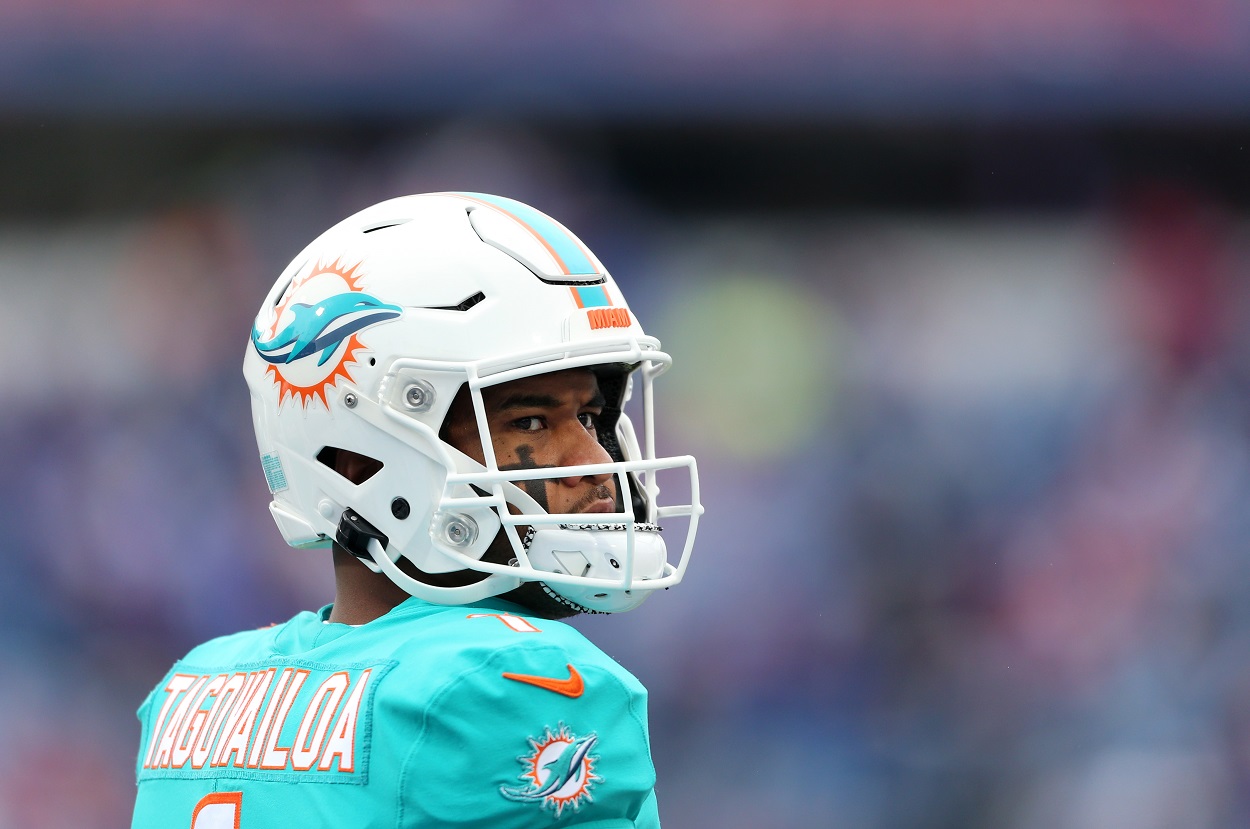 With the news that a trade for Watson won't happen, the Miami front office has to face a reality of its own making.
For the foreseeable future, Tua is Miami's quarterback, but the Dolphins have treated him like an expendable asset rather than a franchise quarterback.
Just a season after being drafted No. 5 overall in the 2020 NFL Draft, the young quarterback had to answer questions about his potential replacement. Miami drafted him to be a cornerstone piece of the franchise but instead figuratively tossed him to the side as soon as something else potentially came available.
If it wasn't for Flores publically backing Tua every chance he could, the rest of the Miami top brass was silent on the matter. All the reporting that came out suggested that the Dolphins were hoping to end up with Watson, and now Flores and Tua are left to awkwardly pick up the pieces of an all-advised trade that didn't even happen.
The real-life equivalent of how Miami treated Tua would be someone setting up an engagement date with a long-shot crush while a faithful spouse sat at home, knowing the whole time what was happening. That situation usually ends in a split, but in his case, the engagement fell through with the crush, and now everything is just awkward and terrible.
Tua, only 23-years old, now has to try to lead a franchise that he knows wanted to move on from him.
Trading for Watson was never going to be risk-free, so why even attempt it?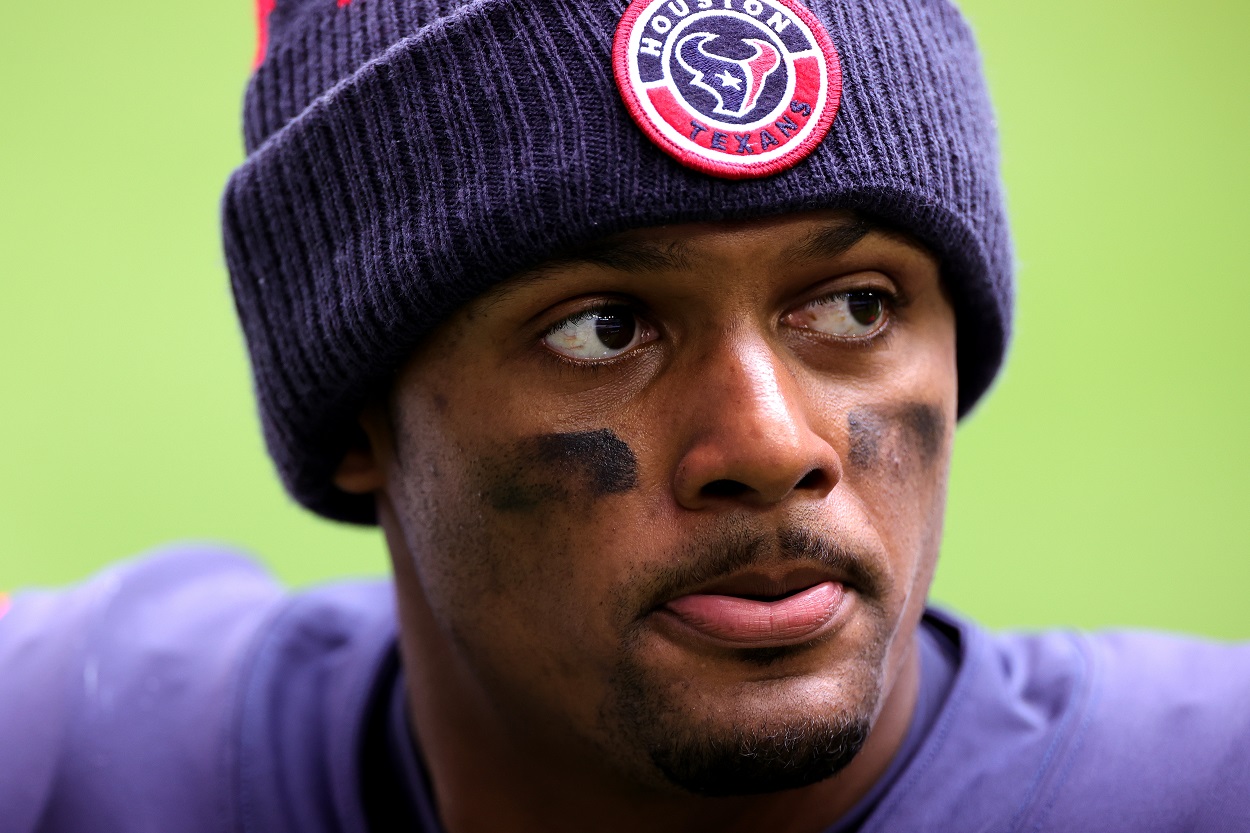 The ridiculous thing about Miami's flirtation with a Watson trade is that the Texans' quarterback wasn't even a guarantee to see the field for the Dolphins.
Watson is currently eligible to play, and he's on Houston's active roster, but he's been ruled out of each of Houston's games this season with a non-injury designation. He still shows up to the team facility but doesn't practice. The Texans are even still paying him the $10.54 million owed to him for the 2021 season.
He doesn't want to be with the Texans, so if they could trade him, they absolutely would have.
The reason teams had shown interest but ultimately backed away is the uncertainty surrounding the lawsuits against him. Roger Goodell and the NFL currently don't have enough information to put Watson on the commissioner's exempt list, basically suspending him with pay, but that can change at any moment. The allegations in the lawsuits also pose issues for Watson that are much bigger than football if proven true.
A trade for Watson was always a significant risk.
The fact that the Dolphins did their due diligence on the trade isn't the issue. The issue is that they went hard after Watson and didn't do much to insulate Tua from the speculation.
It was a reckless organizational decision that may ultimately come back to haunt Miami.
Can a young quarterback who's already playing shaky football on a lousy team recover from this? If the Dolphins' heavy pursuit of Watson is any indication, they don't have much faith in Tagovailoa to turn things around.
Stats courtesy of ESPN and Pro Football Reference.
RELATED: The Miami Dolphins Are Officially Punting on the 2021 Season and Setting Tua Tagovailoa up for Catastrophic Failure