NFL: Why the Miami Dolphins Have the Worst Schedule in 2019
One of the ways in which the NFL tries to encourage parity is by giving harder schedules to teams that win more games. That makes it easier for teams that struggled the previous year to stay competitive. The Miami Dolphins went 7-9 last year, which is not good by any stretch, but they weren't horrible. One would assume the Dolphins would have a correspondingly average schedule to go with their mediocre record. That would assumption would be wrong.

The Miami Dolphins have the worst NFL schedule in 2019, and there's one big reason for it.

A closer look at the Dolphins' 2019 schedule
First, let's take a deeper dive into the Dolphins schedule by looking at the teams they're playing next season and the order in which they're playing them. It's clear that while the Dolphins did not have a great season last year, they will play a decent number of good-to-great teams this year:
Baltimore Ravens
New England Patriots
at Dallas Cowboys
L.A. Chargers
Washington Redskins
at Buffalo Bills
at Pittsburgh Steelers
New York Jets
at Indianapolis Colts
Buffalo Bills
at Cleveland Browns
Philadelphia Eagles
at New York Jets
at New York Giants
Cincinnati Bengals
at New England Patriots
At this moment, there's no telling how good or bad any of these teams are going to be in 2019 (with the possible exception of the Patriots, who almost always are successful). But based on last year's results, this schedule includes:
Seven games against playoff teams
Two games against AFC East rival and the Super Bowl-winning New England Patriots
The Dolphins clearly have their fair share of challenging games ahead in 2019. But that isn't the only reason why their 2019 schedule is the hardest in the NFL.

The Dolphins shortest road trip: 1,177 miles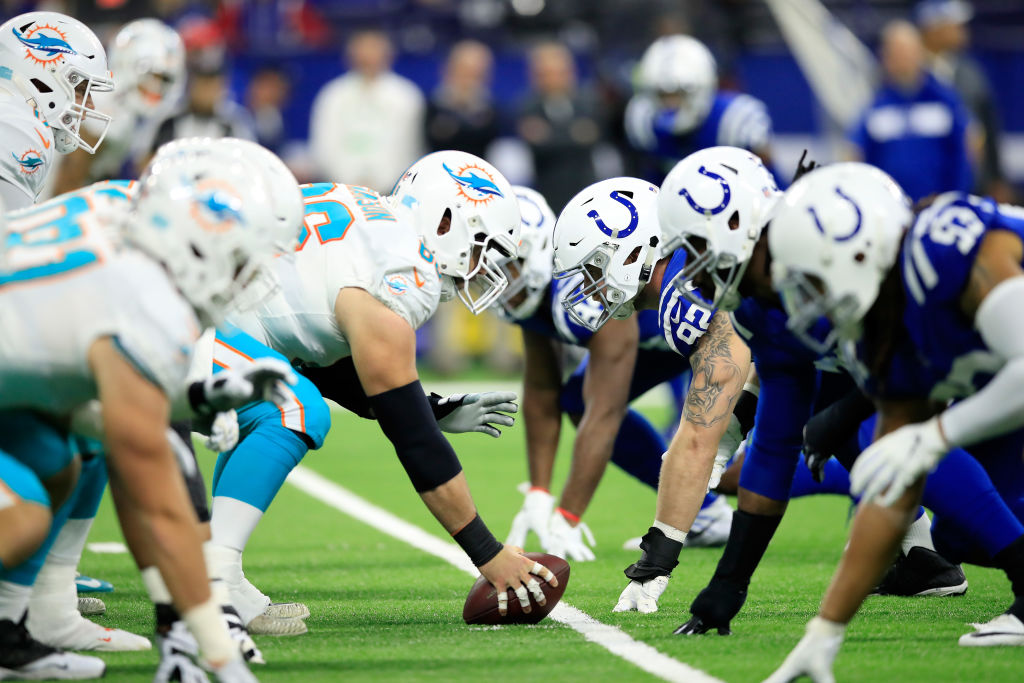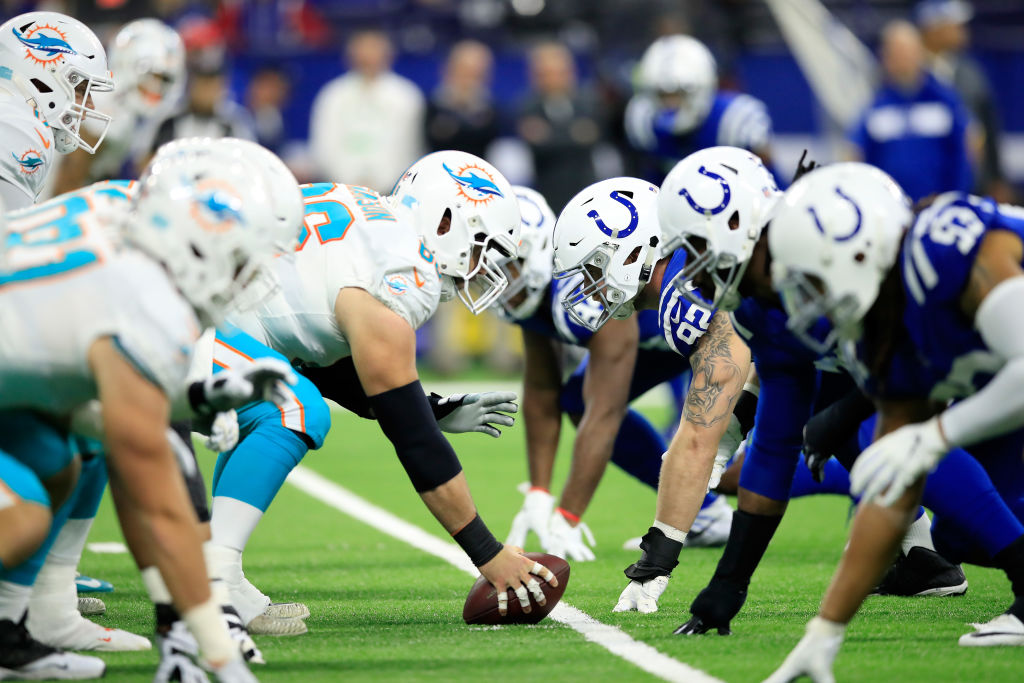 According to ClutchPoints, the Dolphins shortest road trip in 2019 covers 1,177 miles. That comes during their Week 10 trip to Indianapolis to take on Andrew Luck and the Colts. The rest of their 2019 road trips will be longer distances than that trip. That isn't all that surprising considering their division rivals call New York and Massachusetts home.

The Dolphins will already have a hard enough time competing next year based on some of the decisions they've made this offseason. The Fins made several cost-cutting moves designed to set them up to spend money in 2020. They traded for a potential quarterback of the future in Josh Rosen, but Rosen struggled somewhat last year in Arizona behind a porous offensive line and may see his development slowed as a result of that.

Long road trips impact performance
In an article for the National Football Post, former Redskin Matt Bowen talked about the difficulty of NFL road trips, particularly a long flight his team took to Seattle for a playoff game:

"That was a long plane flight and we were all exhausted when we touched down in the darkness of Seattle (after pushing through the rain). I was tired, dehydrated and wanted to go to bed."

The Dolphins are looking at multiple long road trips this year. They may not be cross-country trips, but they're still longer than the ones other teams have on tap.

Take, for example, this observation from an ESPN piece on how much travel can impact NBA teams' sleep and performance:

"Lack of sleep can affect reaction time and also lower testosterone levels, both of which are significant in sport."
Making a tough road tougher for the Miami Dolphins
Excessive travel may not lead to more losses for the Dolphins, but it certainly won't help their chances of winning.

The bottom line is that the Miami Dolphins are a team in the middle of a rebuild. They're facing multiple 2018 playoff teams. On top of all that, they're also traveling more than any team in the NFL this season. All three factors will combine to give them the hardest schedule in 2019.