How and Why the Miami Heat Are Planning to Screw Chris Bosh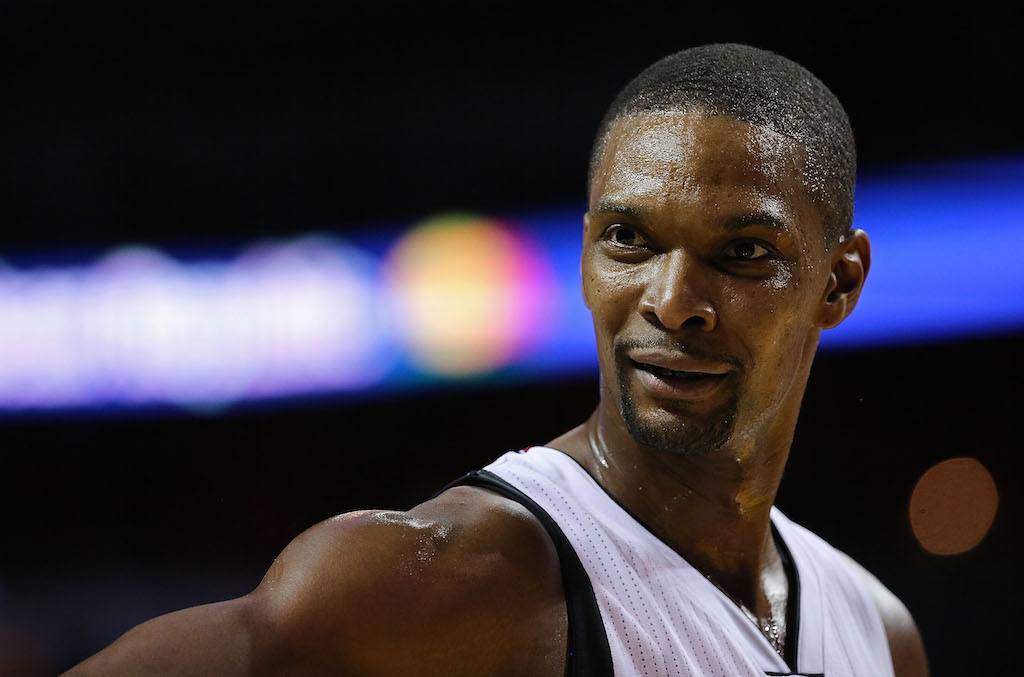 Chris Bosh is an All-NBA player, an 11-time All-Star, a two-time champion, and a member of the Miami Heat. These are the facts. Although, to be fair, they're somewhat misleading. Yes, technically, Bosh is still a part of the Miami Heat organization. Unfortunately, "it's complicated" describes CB4's situation best.
After missing parts of the last two seasons due to blood clots, Bosh failed his recent preseason physical. To his dismay, doctors did not clear him to participate in the team's training camp. To make matters worse, despite three years left on Bosh's contract, Heat President Pat Riley made it clear that when it comes to the power forward's future, Bosh's "Heat career is probably over." Hey, no one ever said the world of pro sports wasn't cold and cruel.
If the Heat don't see him as being a part of their future plans but Bosh wants to continue his career, you'd think the franchise would want to do right by a player who helped them win two championships. Just cut him loose so doctors can medically clear him (hopefully). Then Bosh can sign on with a new team. The sad reality is that the Heat don't care what we think. They have a plan of their own.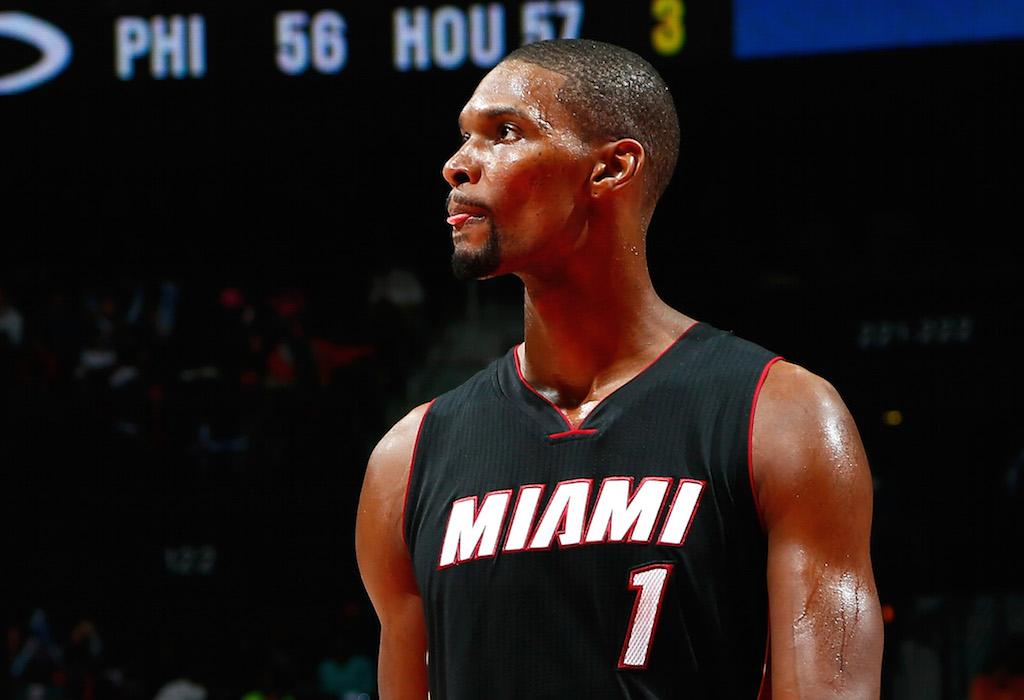 According to a recent article by ESPN's Zach Lowe, one in which he makes his crazy predictions for the upcoming 2016–17 season, there will only be one winner in the inevitable messy divorce between Bosh and the Miami Heat, and it's not going to be the player. As Lowe puts it:
The most likely course of action as of now in this murky, sad situation, per sources all around it: The Heat wait until after March 1 to waive Bosh so that he is not eligible to appear in the postseason for any team that signs him. At that point, Bosh's mammoth salary would vanish from Miami's cap sheet, freeing Riley to plop his rings in front of one or two stars this summer.

Bosh wants to play, and some team will absolutely sign him for the minimum — even if it's just for this season. Bosh is still going to get all of his money from Miami, and suitors will try to coax him into signing through 2017-18.
If this ends up being true, it's absolutely stone cold on Miami's part. Not only does the organization want to remove Bosh's salary from the books, it also wants to make sure the power forward doesn't get an opportunity to play in the postseason in 2016–17. For a guy who just wants to play the game he loves, this is the ultimate slap in the face.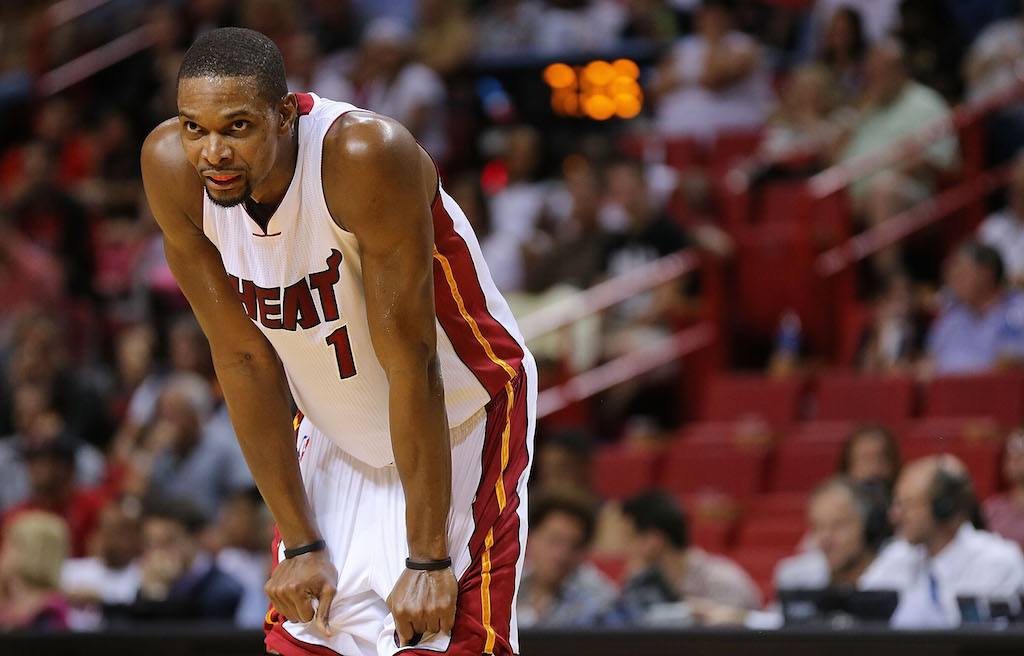 No matter how this plays out, Bosh will get paid the remainder of his salary. It's all guaranteed money in the NBA. But the way we see it, this is about principles. What the Miami Heat are saying is that they care more about signing one or two big free agents next offseason than they do about giving back to a player who gave so much to the organization.
Then again, given how things ended between the franchise and the most decorated player in its history, Dwyane Wade, maybe we shouldn't be so surprised. Pro sports is, first and foremost, a business. Loyalty is a luxury, not an entitlement. Bosh will find this out the hard way.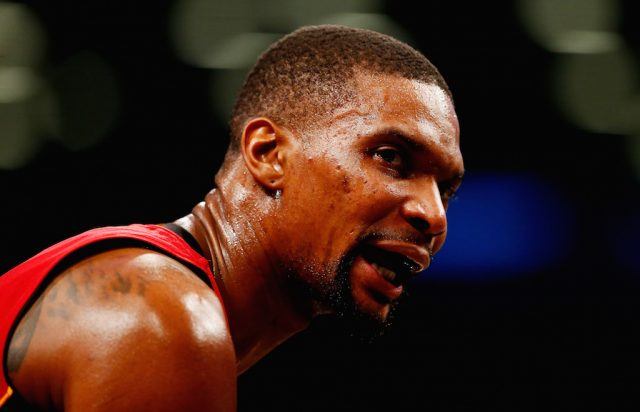 In light of recent events, no one would blame Bosh if he ultimately decided to walk away from the game. Most, in fact, think this is probably a good idea. As it were, the 32-year-old has no intention of calling it a career. He made this point perfectly clear in his latest video on Uninterrupted:
What I would say to the people who just see the money and kind of see my situation and say, 'Hey, just walk away' — I get it. I totally get it. I understand you. I hear you. But I'm not really thinking about money. I'm just thinking about where my heart is. I love the NBA. I love playing basketball every day for a living.
With the way Miami is currently handling his situation, Bosh might not get his wish anytime soon. Hopefully, other players will view this as a teachable moment so they don't have to learn it the hard way themselves. Sometimes, when you play with the Heat, you get burned.
Statistics courtesy of Basketball-Reference, ESPN, and Uninterrupted.