The Miami Marlins Should Shop Giancarlo Stanton Like Crazy This Winter, and Here's Why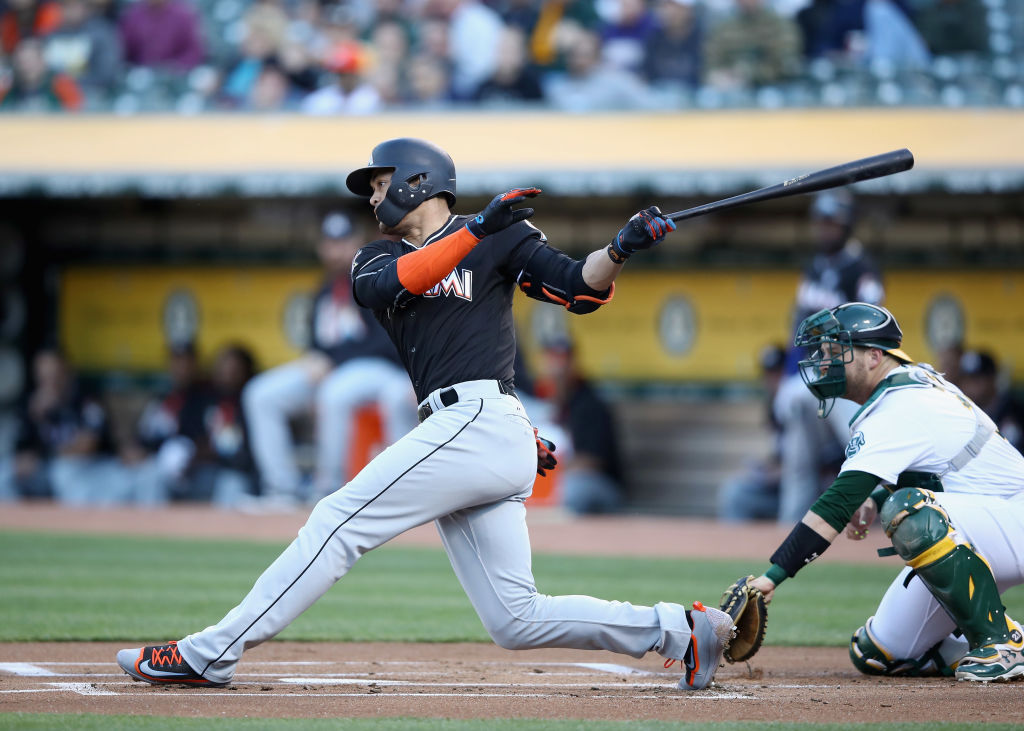 Miami Marlins slugger Giancarlo Stanton is having a monster season. The 27-year-old corner outfielder blew past his career-high in home runs. He's on a second-half tear that saw him hit home runs in six consecutive games and an absurd 23 homers over a stretch of 35 games played. Stanton's slash line as of the middle of August is .287/.378/.645 with 44 home runs — and a reasonable shot at getting to 60, considering his pace.
But for a lot of reasons, the Marlins would be wise to look at moving Stanton in the offseason. He is signed on a long-term deal that will pay him at least $295 million over the next 10 seasons. Despite his outstanding performance this season Stanton has struggled to keep his large body healthy for a full season throughout his career. In seven previous seasons, he's played 125 games or more just twice.
We examined the handful of MLB teams that might want to take Stanton off Miami's hands this offseason.
7. St. Louis Cardinals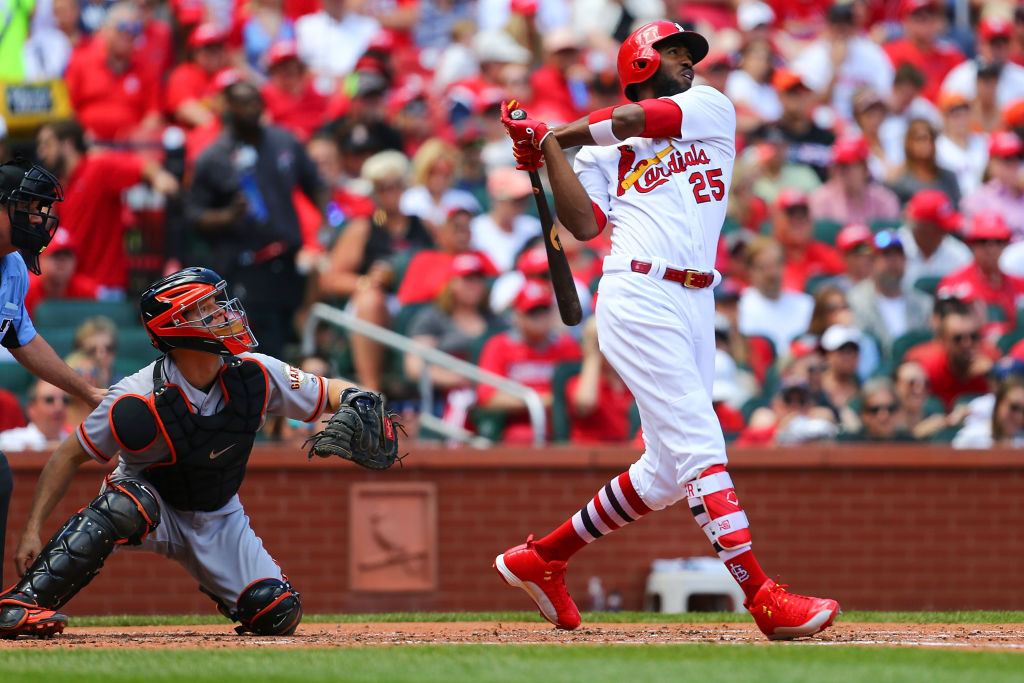 The Cardinals have shown some interest in making a move for Stanton, and that would make some sense. St. Louis is a mid-sized market with big-market cash assets, but it often operates like a small-market team.
In short, assuming Stanton's massive contract wouldn't be a problem for the Cardinals in theory. But given how they've come up short in free agency in recent years — on Jason Heyward, David Price, Max Scherzer, and others – -because of simply being out-bid, we can assume that St. Louis wouldn't deal for Stanton without some of it being paid. That will cost them some prospects, which is something the Cards could probably afford.
They have injured starter Alex Reyes, fresh off Tommy John surgery, as well as other quality young players such as Paul DeJong, Harrison Bader, and Carson Kelly. It's all about the theory of making a deal for the Cardinals, though. In theory, they're a great match. But will they either spend the money or let go of the prospects? Hard to say.
6. San Francisco Giants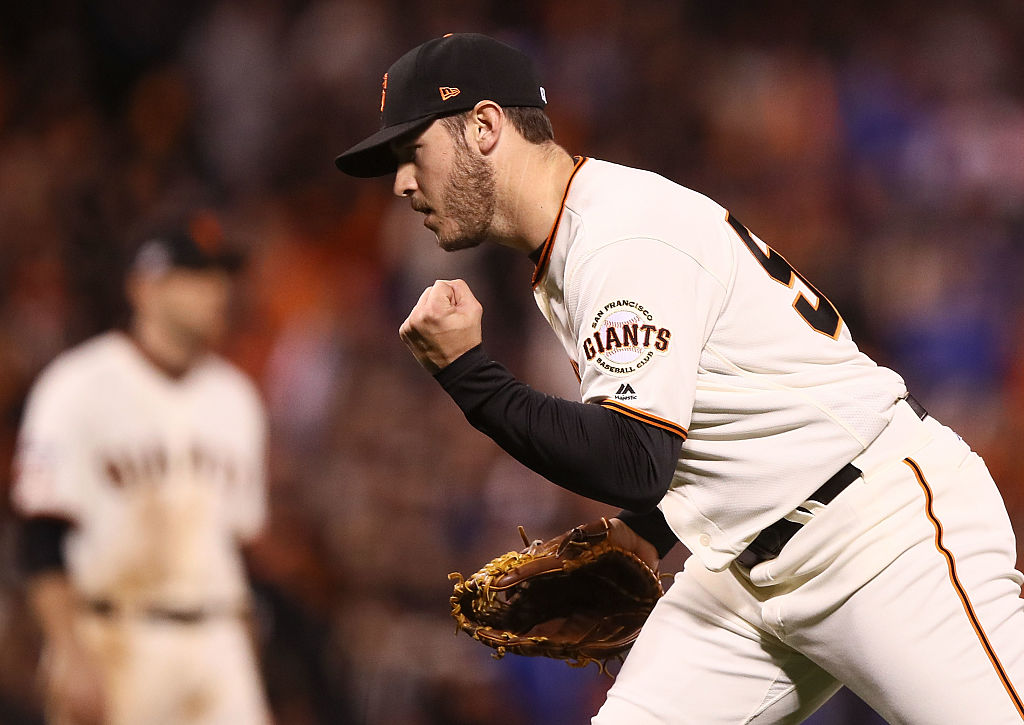 The Giants would love to add Stanton to their roster for a few reasons. In a year when home run balls are absolutely flying out of ballparks around the league, San Francisco is dead last in home runs in the National League. They have just three players with double-digit home runs, with Brandon Belt leading the way at 18. In fact, Stanton has more home runs this year than the top three on the Giants combined.
San Francisco is well on their way to a last-place finish and a top draft pick next summer. But the core of a contender is still in place with Madison Bumgarner, Buster Posey, and the rest. If they try to make a move for Stanton, the salary shouldn't be such a big problem. The issues: Their organizational depth is weak and they'd struggle to match the kind of offers that the Cardinals — and pretty much everyone else on our list — could make.
5. Chicago Cubs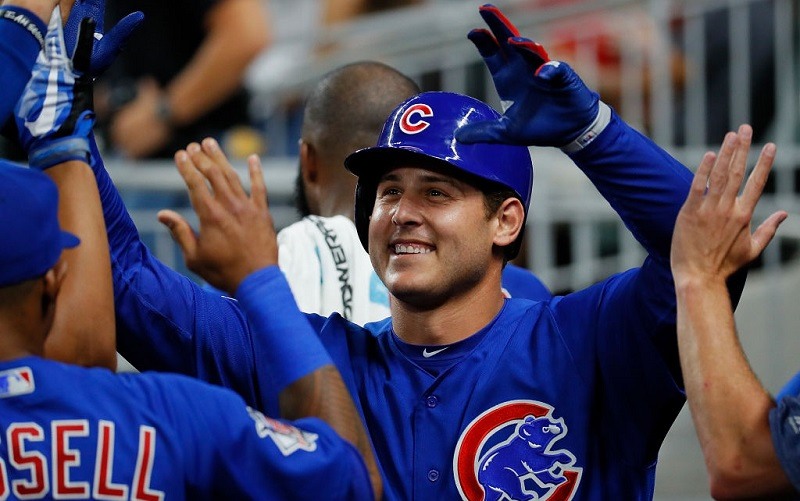 The Cubs could also have some low-key interest in making a move for Stanton. While they could afford to take on the whole contract, it would probably be wise for them to make a deal with the Marlins that cuts the remaining $295 million on his contract down to around $180 million. After all, the Cubs have players such as Kris Bryant, Addison Russell, Javier Baez, and Willson Contreras to consider making contract extensions for in the upcoming years.
To make a deal like that work, the Marlins would want some of the Cubs' big-league talent. That means you can say goodbye to some combination of guys like Ian Happ, Kyle Schwarber, Albert Almora, and others from the minor leagues. It's hard to imagine the Cubs going out on a limb to make this kind of deal work, but it's fun to dream about Bryant and Stanton in the same lineup with Anthony Rizzo between them.
4. Atlanta Braves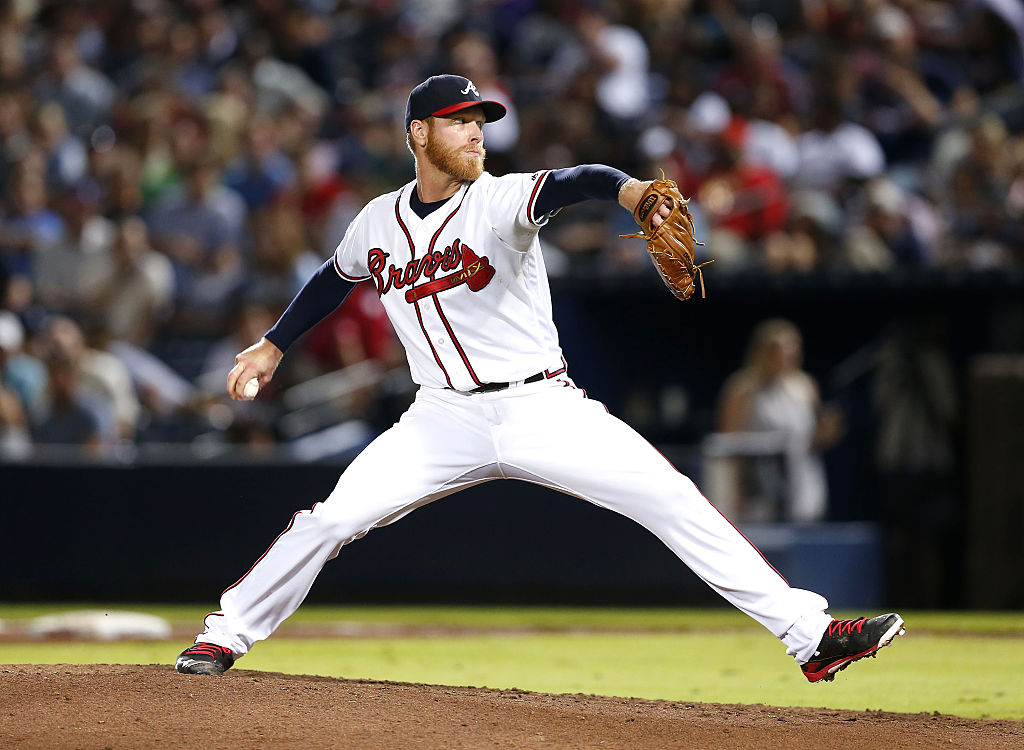 The Braves are coming out on the light side of a rebuild that's left them with a ton of talent in the minors. Prior to the surge of trades from the Chicago White Sox this season, the Braves had the top farm system in all of baseball – and depending on who you ask, they may still.
The point is, Atlanta has a brand new taxpayer-funded ballpark, a ton of young talent, and desperately wants to put a winning product on the field in 2018. That could make them a major fit for a trade. Not that it's a perfect fit.
The Marlins almost certainly will have reservations about trading within their own division, considering the possible ramifications of trading a superstar to a team they'll face something like 180 times over the life of Stanton's contract. But Atlanta has the ability to take on some of the contract while putting together a tantalizing trade package, so you can't rule it out.
3. Los Angeles Dodgers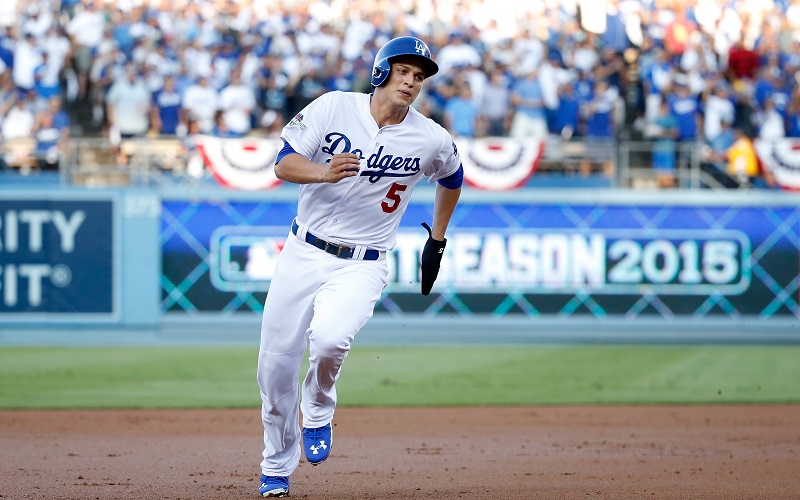 The Dodgers have unlimited money, which is nice. We all should be so lucky, right? But that said, they are a deep enough organization to get away with not having to take on the entire Stanton contract, in our estimation.
And if there is a place where the Dodgers, by far the best team in baseball in 2017, can improve their roster, it's in the outfield. Yasiel Puig and Joc Pederson have been mediocre at best in right and center field, respectively. Considering that Puig is still only 26 and has just $9.2 million remaining on his contract for 2018, a deal composed of Puig and a few decent prospects might make sense for the Marlins.
Miami might view Puig — originally from Cuba — as a way to sell tickets in the short-term while they attempt to rebuild the roster under new ownership. Putting Stanton in the middle of the Dodgers' lineup along with Cody Bellinger, Corey Seager, Justin Turner, and others would make Los Angeles practically unstoppable.
2. New York Yankees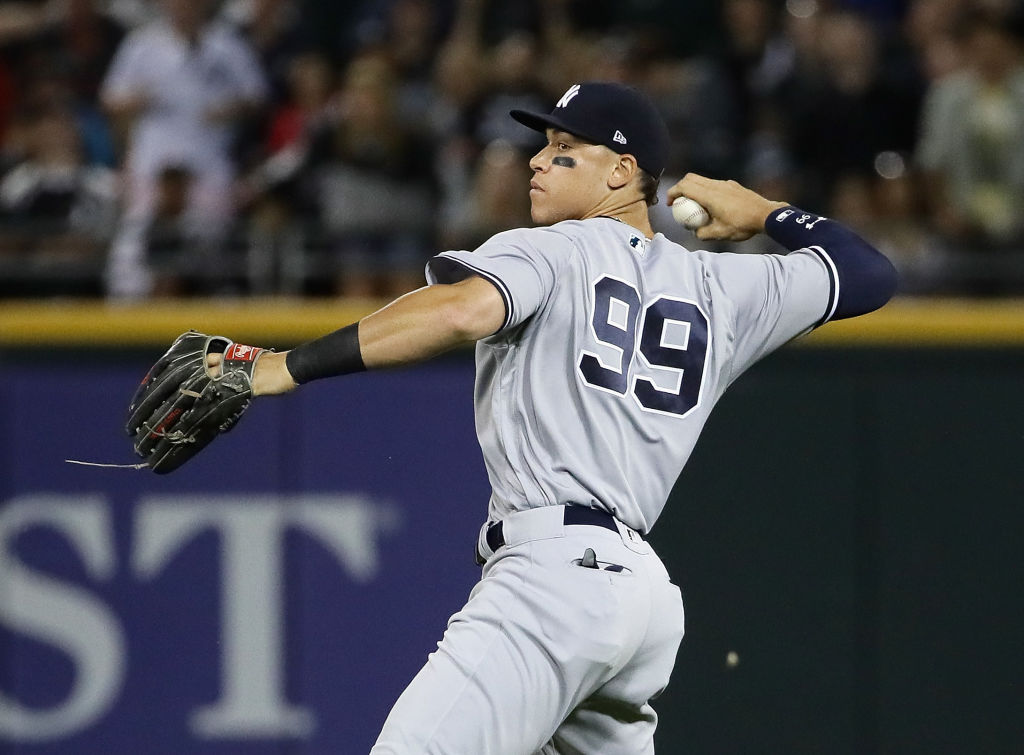 The Yankees have Aaron Judge penciled into their lineup for the next several years, giving them a New York version of Stanton (a hulking corner outfielder who likes to hit long home runs). Like the Dodgers, the Yankees have plenty of prospects to offer up to cut the price down.
If New York wants to deal for Stanton but not pay the entire price, they could offer up a prospect such as Justus Sheffield, Clint Frazier, or Gleyber Torres. That would create the largest, most home run hittin' duo in the major leagues today. Not only that, but add quality players such as Starlin Castro, Brett Gardner, Didi Gregorius, and Gary Sanchez, and you have the makings of another dynasty in the Bronx.
This would be a solid fit for Stanton and his injury history, given that the Yankees would almost certainly say goodbye to designated hitter Matt Holliday and throw Stanton into the DH spot. Of course, there are probably plenty of reasons not to do this deal, too.
1. Boston Red Sox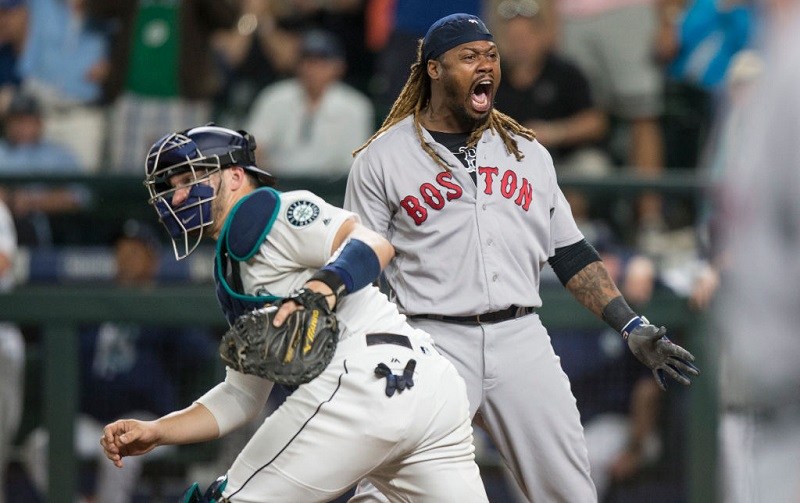 We've hit the trifecta with the Red Sox following the Dodgers and Yankees on the list. Boston certainly has the money and the ability to bring on Stanton, but they have quite the crowded outfield.
With Mookie Betts not going anywhere and Jackie Bradley Jr. in center, would Boston consider moving 22-year-old left fielder Andrew Benintendi in a deal if it meant the Marlins eating a large chunk of Stanton's deal? Doing so would create a core of Betts, Stanton, Bradley, Xander Bogaerts, Dustin Pedroia, Hanley Ramirez, and Rafael Devers. That is, uh, a really amazing lineup.
Add in Chris Sale, Drew Pomeranz, Rick Porcello, and a (hopefully) healthy Price in the starting rotation, and this is a team that would have multiple shots at a World Series. Of course, you could say the same thing about the Red Sox even if they don't deal for Stanton, but doing the deal arguably gets them a little closer.
Statistics courtesy of ESPN and Baseball -Reference.