Miami's DeeJay Dallas Is the NFL's New Ultimate Weapon
DeeJay Dallas was an electrifying running back with the Miami Hurricanes. After declaring for the NFL draft, Dallas hopes he can experience that same level of success — albeit with more victories — at the sport's highest level. A projected late-round pick, DeeJay Dallas has a chance at becoming an explosive weapon in the NFL.
What makes DeJay Dallas so dangerous, and which teams should pursue the former Miami Hurricanes running back? Let's look at his NFL draft tape.
DeeJay Dallas is a dangerous all-purpose weapon
DeeJay Dallas had a busy, yet brief tenure at Miami. After playing quarterback in high school, Dallas signed with Miami as an athlete and began his time there ar receiver. Miami moved Dallas to running back during the 2017 season and he never looked back.
DeeJay Dallas averaged 5.8 yards per carry in three college seasons. He was one of the Miami Hurricanes' few bright spots last year and posted career-highs in rushing yards (693), yards per rush (6.0), and rushing touchdowns (eight) in 10 games. Dallas also caught 14 passes for 140 yards and two touchdowns.
DeeJay Dallas was a strong special teams player in 2018. Dallas averaged 21.6 yards on 17 kickoff returns and scored a 65-yard punt return against Pittsburgh. He only had one kick return that went for 13 yards last year.
What makes Dallas such a noteworthy prospect?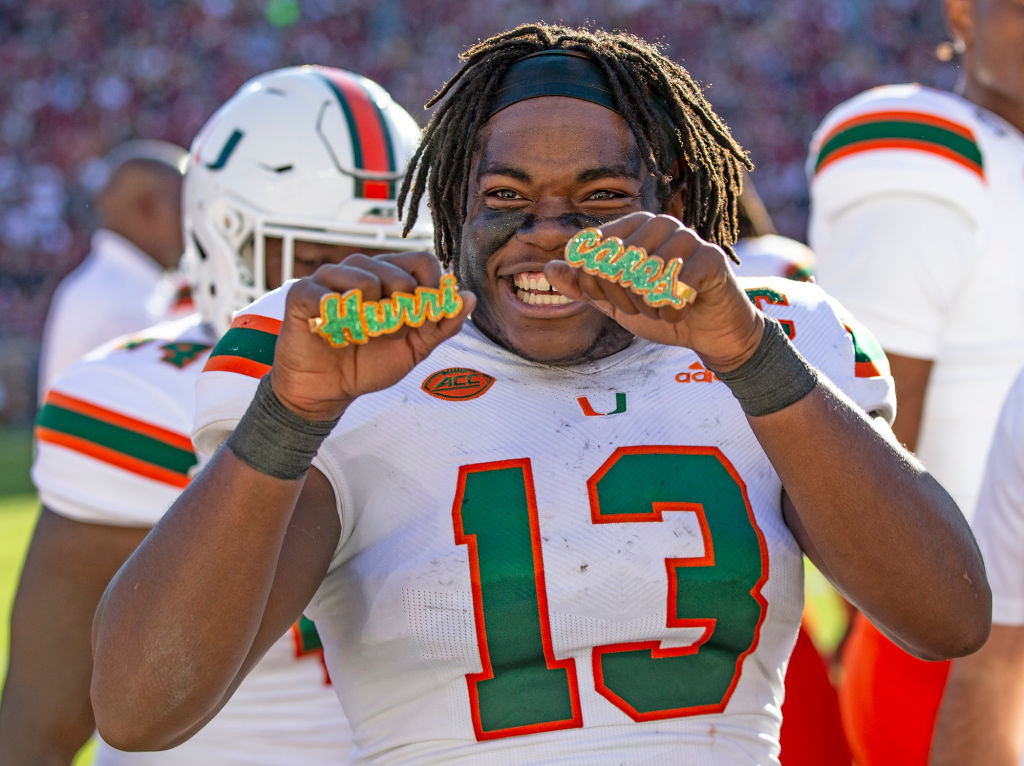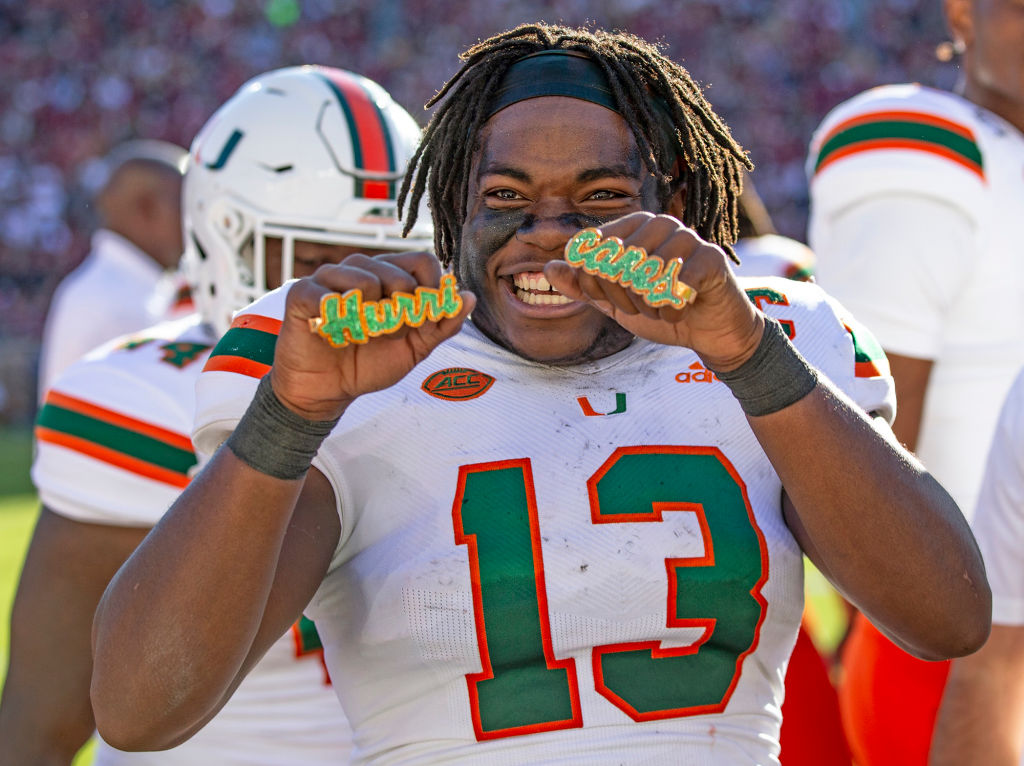 DeeJay Dallas brings versatility and excellent acceleration to the NFL. Dallas only ran a 4.58 40-yard dash at the NFL Combine earlier this year, though recent history has shown that time doesn't always guarantee how productive an NFL running back is.
Miami's various quarterback issues prevented them from turning Dallas into a consistent weapon in the passing game. The NFL team that takes a chance on Dallas should look to rectify that and give him opportunities through the air and on gadget plays.
NFL Media's Lance Zeirlein called Dallas an "intriguing upside prospect" on the draft's third day. Dallas is a projected day-three pick.
"The production is modest and the instincts are a work in progress, but there are flashes of run-lane feel and downhill smoothness that could be a sign of future development. He has size, speed and a surprising amount of pop as a finisher. His contact balance makes him hard to bring down through contact, but he needs to improve his open-field wiggle. He lacks third-down readiness, but his special teams talent should make up for that.
What teams could draft DeeJay Dallas next week?
DeeJay Dallas reportedly met with the Miami Dolphins and Tampa Bay Buccaneers at the NFL Combine, according to Walter Football. Miami is expected to draft at least one, and possibly two, running backs next week.
The Dolphins have not had a young, consistent lead back since trading Jay Ajayi midway through the 2017 season. Longtime NFL back Frank Gore filled that role in 2018 but spent last year with the Buffalo Bills.
Veteran quarterback Ryan Fitzpatrick led the Miami Dolphins with 243 rushing yards. Dallas' former Hurricanes teammate, Mark Walton, averaged 3.8 yards per rush in seven games before running into legal issues midseason.
Ohio State's J.K. Dobbins and Wisconsin's Jonathan Taylor are two of the top running back prospects who have already been linked to the Dolphins.
DeeJay Dallas would be an interesting fit on the Tampa Bay Buccaneers. Head coach Bruce Arians began developing defensive back-turned-wide receiver John Franklin III, a former quarterback at Florida State and Auburn, into an offensive weapon late last year.
Franklin, who previously appeared on Netflix's Last Chance U, had an 11-yard run in the Buccaneers' final game.
Former second-round pick Ronald Jones II averaged 4.2 yards and ran for six touchdowns last season. The Buccaneers could draft Dallas with the intent of capitalizing on his versatility rather than making him a true change-of-pace back to Jones.