Micah Parsons Is off With His Take on 'Jealous' Haters of the Dallas Cowboys: 'These Cowboys Haters Are Sick. They Want Their Team to Be the Cowboys so Bad'
Dallas Cowboys star linebacker Micah Parsons is feeling confident after a stellar rookie season. He's also clearly feeling confident in his organization. The Cowboys call themselves "America's Team," and if you're not down with that, Parsons thinks you're just a jealous hater.
Those are big words from a guy whose team lost in the Super Wild Card Round and is watching Super Bowl 56 just like the rest of us.
Micah Parsons addresses the haters of the Dallas Cowboys
Speaking with legendary sports radio personality Jim Rome, Parsons relayed that even before the 2021 NFL Draft, he wanted to end up in Dallas. Luckily for him and the Cowboys, Jerry Jones and company took him No. 12 overall. In a hypothetical redraft with the benefit of hindsight, he would go much higher.
Parsons said he wanted to go to Dallas because he wanted to play on the big stage with all eyes on him. He felt that there were naysayers predraft and people who thought he couldn't handle being in the NFL. He wanted to prove those haters wrong.
Rome brought up the fact that speaking of haters, the Cowboys may be one of the most hated teams not just in the NFL but in sports as a whole.
"People actively want to see the Cowboys lose," Rome said. He asked Parsons why he thought that was the case.
"That's extremely accurate. It's sick. These people are sick. These Cowboys haters are sick," Parsons said.
"They're jealous. Regardless of what happened, we're still a top organization, and people hate it. They hate it. They want their team to be the Cowboys so bad."
Parsons was incredible as a rookie for the Cowboys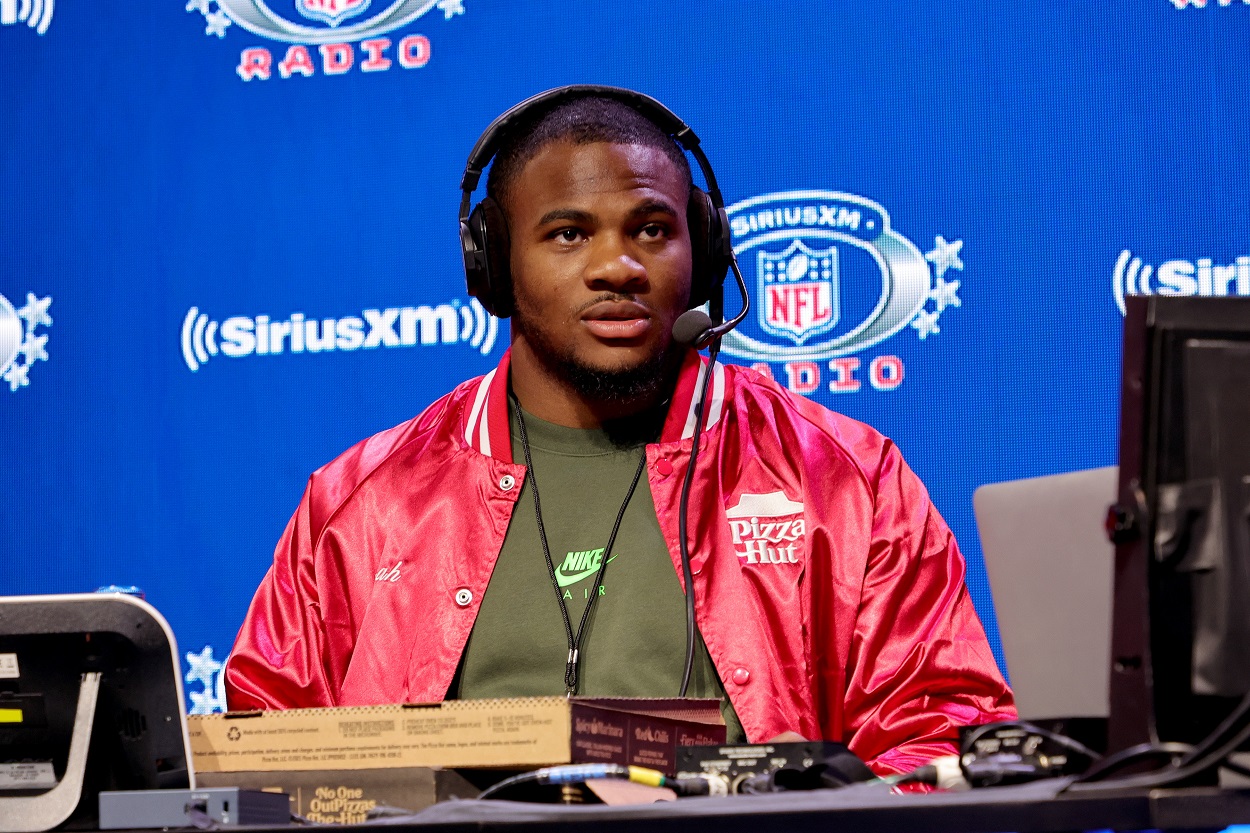 Parsons wanted the big stage in Dallas, and he got it. He also showed up and produced in a huge way, having one of the best rookie seasons by a defender in recent memory.
He elicited comparisons to Lawrence Taylor at times, which goes to show you just how good he was for the Cowboys. If that doesn't do it, the hardware should. He made the Pro Bowl and was a first-team All-Pro linebacker. The Thursday night before the Super Bowl, he was recognized as the NFL's unanimous Defensive Rookie of the Year.
"This is all incredible. Thank you to Cowboys Nation," Parsons said during his acceptance speech, according to the team website. "Y'all really believed in me. I couldn't be more thankful."
Parsons notched an incredible 13 sacks as a rookie, a franchise rookie record, and he came away with 20 tackles for loss, which was just one behind Nick Bosa and eventual Defensive Player the Year T.J. Watt.
He was so good that he was in the running with Watt and several others to win the DPOY award even as a rookie. In that light, the L.T. comparisons should make sense. The only player who ever won both the DROY and DPOY award was Taylor in 1981.
Are other fans really jealous of the Cowboys?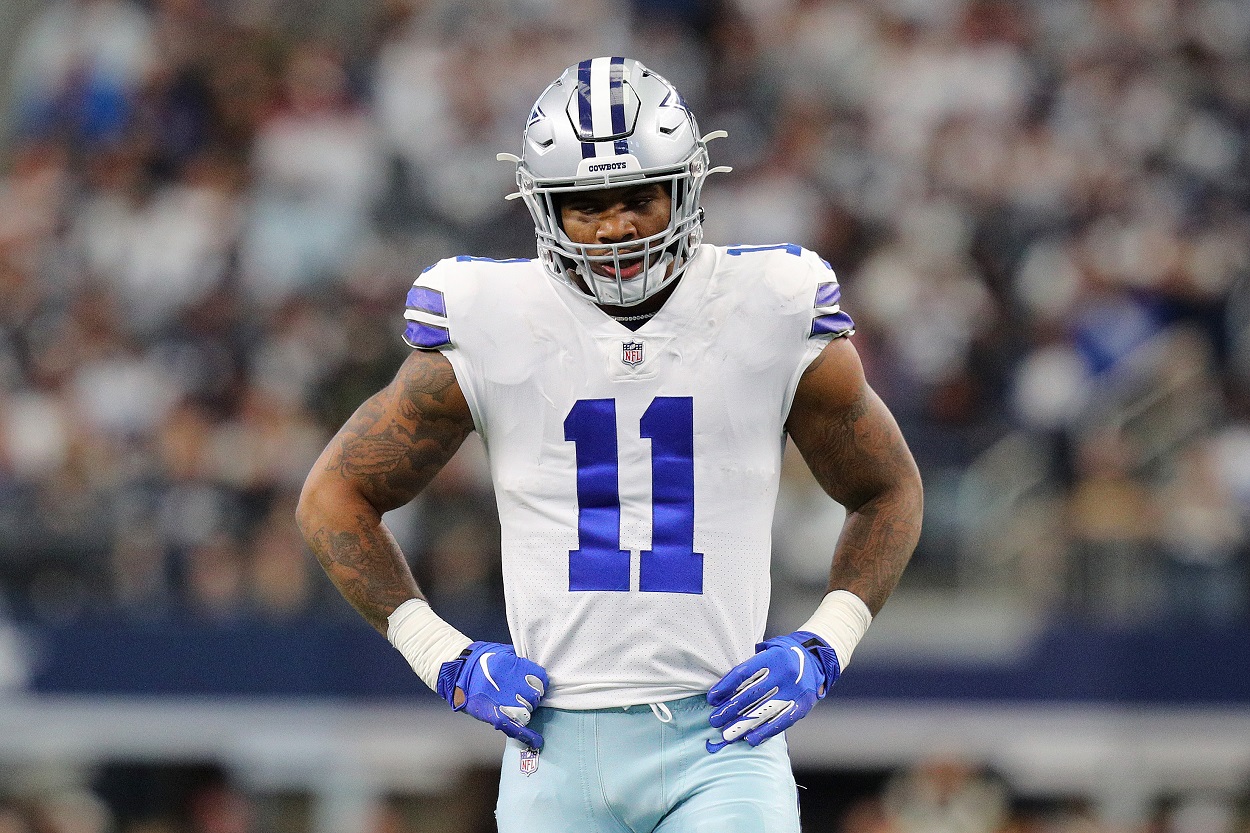 Parsons is right that playing in Dallas means he's playing on one of the biggest stages in the NFL. Dallas has a national fan base, and the Cowboys benefit from being a strong ratings draw. They're often playing in the Sunday afternoon primetime slot and are an easy choice to feature on Sunday night or Monday Night Football.
The Cowboys' popularity and rabid fan base are undeniable but is the rest of the league really jealous of Dallas' success as of late?
Sure, that would make sense if we were still in the '90s when Dallas won three Super Bowls, including two straight and featured players like Troy Aikman, Emmitt Smith, and Michael Irvin.
The 90s were great for Dallas, but recent history hasn't been so kind.
In fact, the last time the Cowboys made it to the NFC Championship game was in 1995, when they won Super Bowl 30. Including this past season, the Cowboys have bounced in the Wild Card five times in just 10 playoff appearances since then. Before Parsons helped lead the Cowboys to the playoffs this season, they'd missed the postseason for two straight years. They also had a stretch from 2010 to 2013 that saw them miss the playoffs four seasons in a row.
Maybe other fanbases are jealous of Dallas' brand, but the Cowboys' on-field success as of late hasn't been anything to write home about.
Stats courtesy of ESPN and Pro Football Reference. Contract information via Spotrac
RELATED: Dallas Cowboys: Jerry Jones Just Put Massive Expectations on Micah Parsons: 'He's Going to Invent the Micah Player'