Michael Bourn Made Over $60 Million in Baseball and is Now Sharing the Wealth
Michael Bourn, although he wasn't the most recognizable or fearsome player, had a fine 11-season MLB career with five teams. A Gold Glove outfielder who retired with over $60 million in his name, Bourn is spreading the wealth — literally — almost four years after his final MLB game.
Here's how Michael Bourn is working to fight the coronavirus pandemic using the money he earned from stealing bases and robbing home runs.
Michael Bourn quietly had an All-Star career
Michael Bourn didn't need a power bat or a high average to strike fear into the hearts of opposing defenses. A career .266 hitter with 36 home runs, Bourn instead made his presence known on the bases. Bourn stole 341 bases in 11 seasons, which is almost as many RBIs (361) he finished with.
A 5-foot-11 outfielder born in Houston, Bourn's best years came with his hometown team. An impressive defender, Bourn won two Gold Gloves in Houston and made the 2010 All-Star Game. Bourn made the All-Star Game with the Atlanta Braves two years later.
Despite only playing 11 seasons, Bourn's 341 stolen bases are tied for 119th all-time. Even when the Astros entered a deep rebuilding period, Bourn remained a bright spot and an exciting player in Houston.
Michael Bourn retired after the 2016 season with over $63 million to his name, according to Spotrac. Most of that came from a four-year, $48 million contract Bourn signed with the Cleveland Indians before the 2013 season.
Bourn was one of baseball's last true speed threats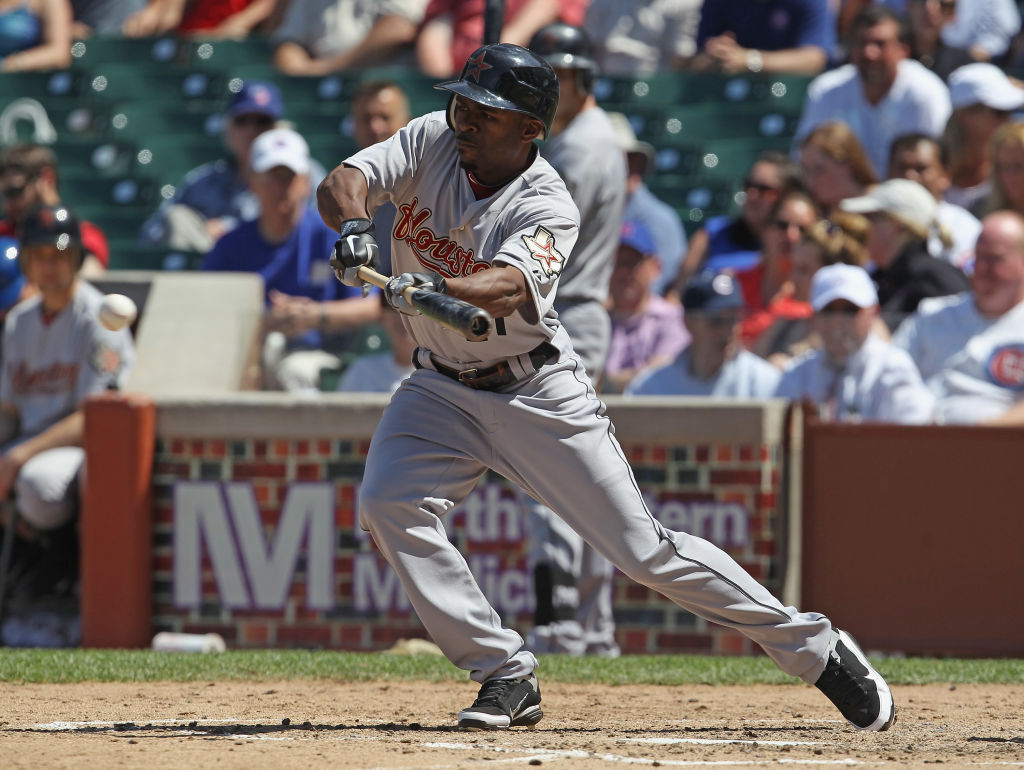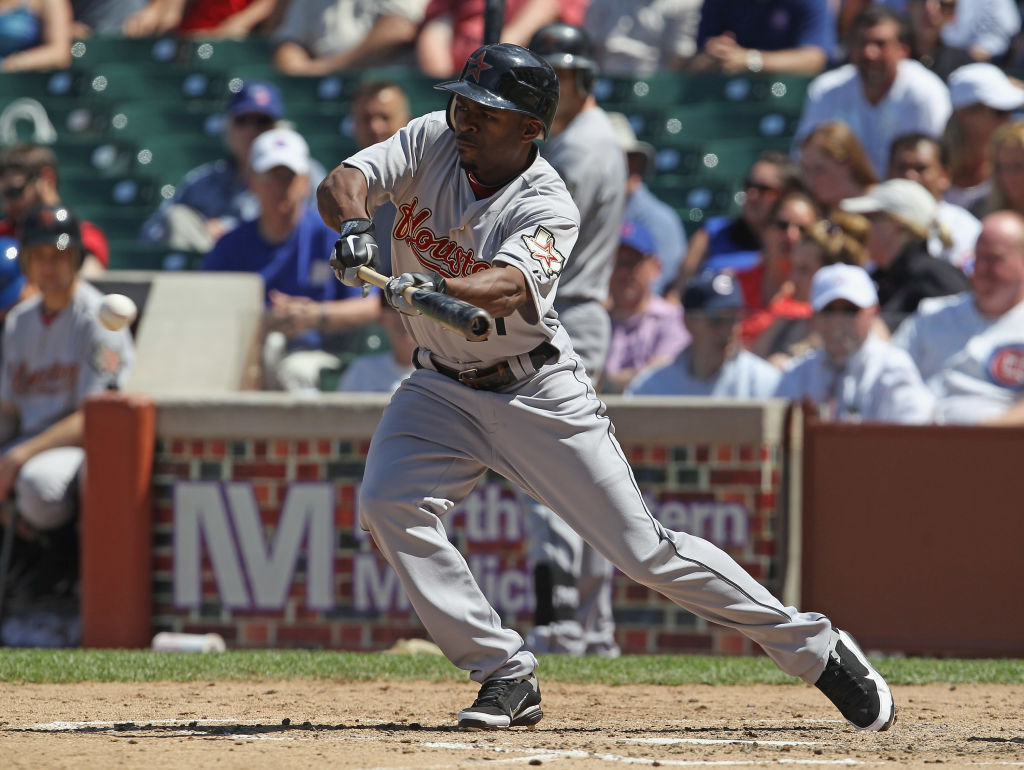 Michael Bourn led the National League in stolen bases every year from 2009-11. He stole at least 40 bases every year from 2008-12 in his time with the Astros and Atlanta Braves. Bourn also had four seasons with at least 10 triples, including a 12-triple season in 2009.
For comparison, only three MLB players had at least 40 stolen bases last year. Seattle's Mallex Smith led the majors with 46 steals. Bourn had at least 50 steals in each of the three years he led the National League in bag swipes.
Former Marlins infielder Dee Gordon and ex-Brewers infielder Jonathan Villar each topped 60+ stolen bases in 2016 and 2017. Smith's 46 stolen bases last year are the most by any player over the last two seasons.
No American League player has topped 60 stolen bases in one season since Juan Pierre in 2010. Jose Altuve's 56 steals in 2014 marked the last time an AL player reached the 50-stolen base plateau.
Michael Bourn is now a Houston landlord doing right by his tenants
Michael Bourn put his baseball earnings to good use. Nearly four years after playing his last MLB game, Bourn now owns three apartment complexes with roughly 60 tenants. In an effort to help his tenants during the coronavirus pandemic, Bourn waived their April rent.
Bourn recently told FOX26 in Houston that he intends to waive their May rent, too. Bourn told the station he felt it was the "best thing to do" so he could help those in need.
"Waiving the rent for [those] people at this time is helpful in their lives. Some people are getting laid off work, some people need [the money] for groceries, or for whatever it is they need around the house. … If you're able to do that, I feel like you should be able to lend a helping hand. That's what I'm doing right now."