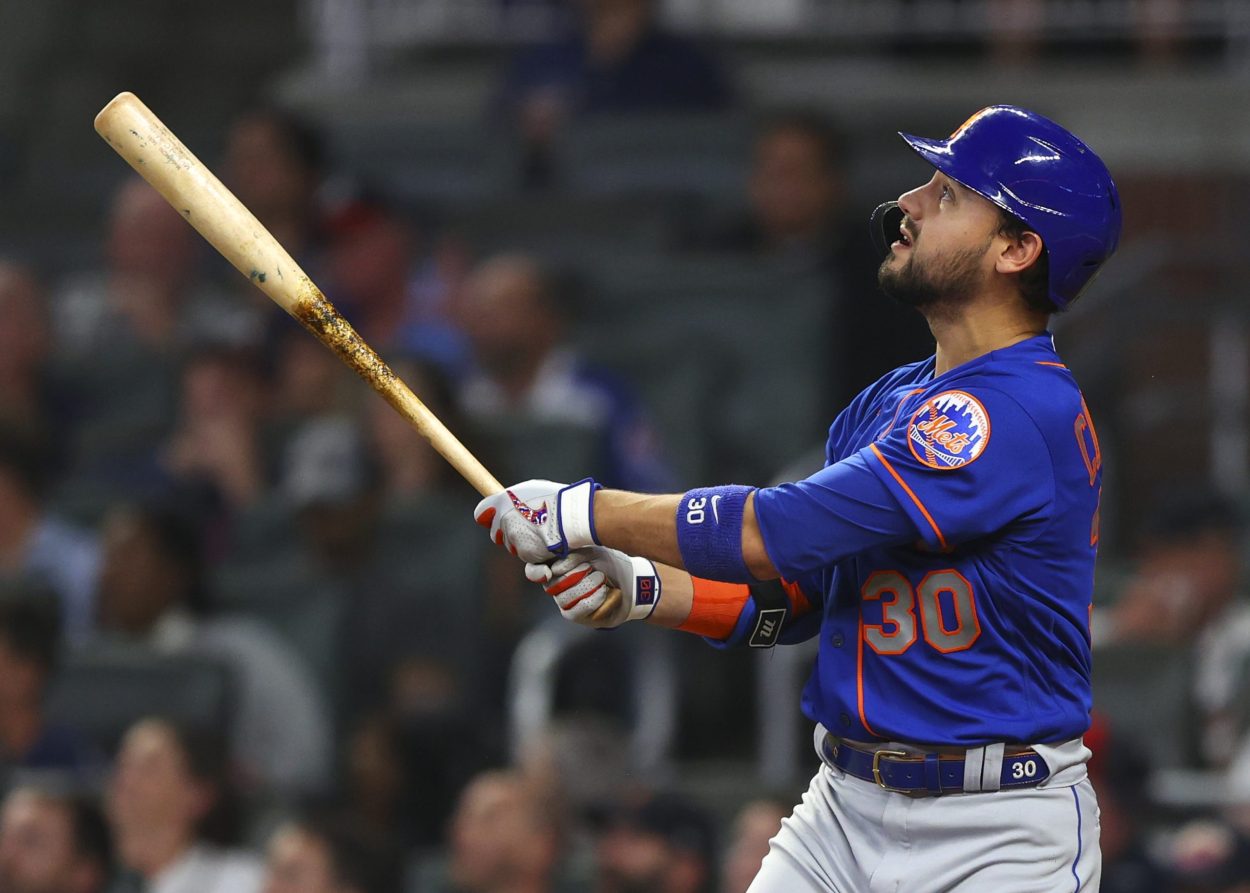 Michael Conforto's Plummeting Market Could Be a Blessing for the Cleveland Guardians
The Cleveland Guardians have a critical opportunity to pick up the pieces of Michael Conforto's free agency.
Michael Conforto has gambled on himself twice en route to MLB free agency. Both risks have backfired. That's terrific news for the Cleveland Guardians.
Conforto reportedly turned down a $100 million extension offer from the New York Mets before the 2021 campaign. Even after hitting just .232 with a .729 OPS last summer, he declined the $18.4 million qualifying offer. Now, he stands to take a pretty significant pay cut.
The free-agent outfielder has missed out on the post-lockout flurry of signings. His market isn't likely to improve anytime soon, either, as most of the high-payroll contenders have already made their moves. Then again, the Guardians are the furthest thing from big spenders.
Cleveland has one of the lowest projected payrolls. The front office is constantly reticent about handing out lucrative long-term contracts, hence the decision to trade Francisco Lindor last winter.
However, the Guardians also need an outfielder. With Conforto's market in the dumps, Cleveland can try to sign him to a one- or two-year deal that offers very little in the way of risk and has quite a bit of upside.
Michael Conforto can fill a clear need in the Guardians outfield
Offensive production and run-scoring have been pretty consistent issues for Cleveland in recent seasons. That's especially true as it pertains to the team's outfield group.
According to FanGraphs, Cleveland's outfielders ranked 24th in baseball in wRC+ — which measures runs created against league average — in 2021. The Guardians haven't made many upgrades in this area, either.
Cleveland probably never had a chance at landing high-priced outfielders like Nick Castellanos or Kyle Schwarber. But it also watched as Jorge Soler signed with the Miami Marlins for $12 million in annual average value (AAV), with Joc Pederson signing with the San Francisco Giants.
As things currently stand, the Guardians are relying on a group consisting of Myles Straw, Oscar Mercado, and Bradley Zimmer, with Amed Rosario likely spending some time in the corner spots and prospect Steven Kwan getting the call at some point.
That's not enough. Cleveland needs a bopper. Conforto could be that guy.
Although the former Mets star is coming off a poor season, he also dealt with nagging injuries. Conforto still boasts a career OPS+ of 124 and averaged nearly 30 homers between 2017 and 2019. If he's healthy, he has ample upside from the left side of the batter's box.
Under normal pretenses, the Guardians wouldn't have the funds to sign Conforto. But his market has shrunk considerably, and he might have to take a cheaper, short-term deal. That's something Cleveland can offer.
Signing Conforto wouldn't ballon Cleveland's payroll
Some players extend MLB free agency into the summer, specifically after the June Amateur Draft, when teams no longer have to give up compensatory draft picks for free agents who were given qualifying offers.
But that isn't really an option for Michael Conforto, because this year's draft is not until the middle of July.
If Conforto elected to wait until after the draft, he'd miss half the season. That would essentially eradicate his chances of earning a longer contract were he to accept a one-year deal, with an opportunity to reenter the market next winter.
With Opening Day just over a week away, Conforto might feel a sense of urgency. Maybe he's willing to take a lesser financial commitment on a short-term deal. Regardless, signing him probably wouldn't impact Cleveland's almost nonexistent payroll.
Castellanos signed with the Phillies for $20 million AAV. Schwarber came in just under that. Given how the market has developed, it's unlikely that Conforto can reach that number. He might have to settle for around $15 million, if not less.
Say Cleveland signs Conforto for $15 million AAV. That would take their estimated luxury tax payroll for 2022 to around $90 million, per Roster Resource. Naturally, that's well below the first competitive balance tax (CBT) threshold of $230 million.
Sure, the Guardians would have to give up a draft pick if they signed Conforto. But if they still hope to contend in a somewhat weak American League Central division, they need run-producers in the outfield. So, why not take advantage of Conforto's misfortune during MLB free agency?
Might as well try to compete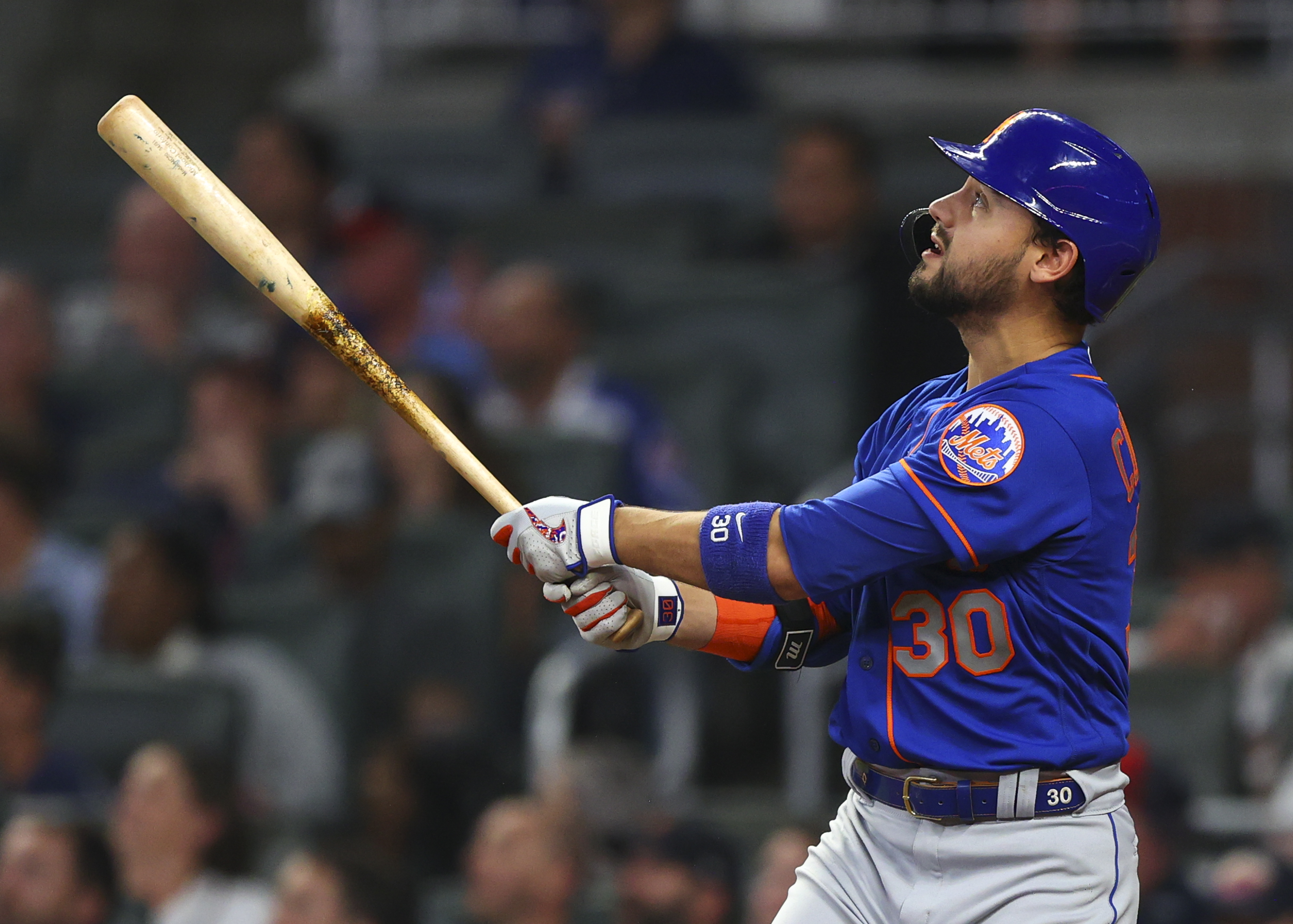 The Guardians' insistence on keeping All-Star third baseman Jose Ramirez indicates they are at least somewhat intent on trying to compete in the AL Central. Why not, then, sign Conforto?
Although the Chicago White Sox are favorites to capture another divisional crown and the Minnesota Twins just added Carlos Correa, the Central still feels like one of the weaker divisions in baseball. And as the Twins' ill-fated 2021 season proved, favorites can slip up.
Cleveland has plenty of arm talent in the rotation in the form of 2020 AL Cy Young Shane Bieber, Aaron Civale, Zach Plesac, and Cal Quantrill. The late-game bullpen combination of James Karinchak and Emmanuel Clase offers plenty of potential. However, Karinchak's shoulder strain is slightly concerning, as were his struggles after the implementation of foreign substance checks.
Still, the pitching staff rounds out decently. Cleveland also has plenty of speed in the lineup. But it needs a power bat to supplement Ramirez and Franmil Reyes.
Conforto is someone who immediately makes the Guardians more competitive and gives them more of a fighting chance in the Central. And considering he isn't likely to cost much, it's essentially a no-brainer for Cleveland, even if it cuts into some of the youngsters' playing time.
Stats courtesy of Baseball Reference unless otherwise noted.