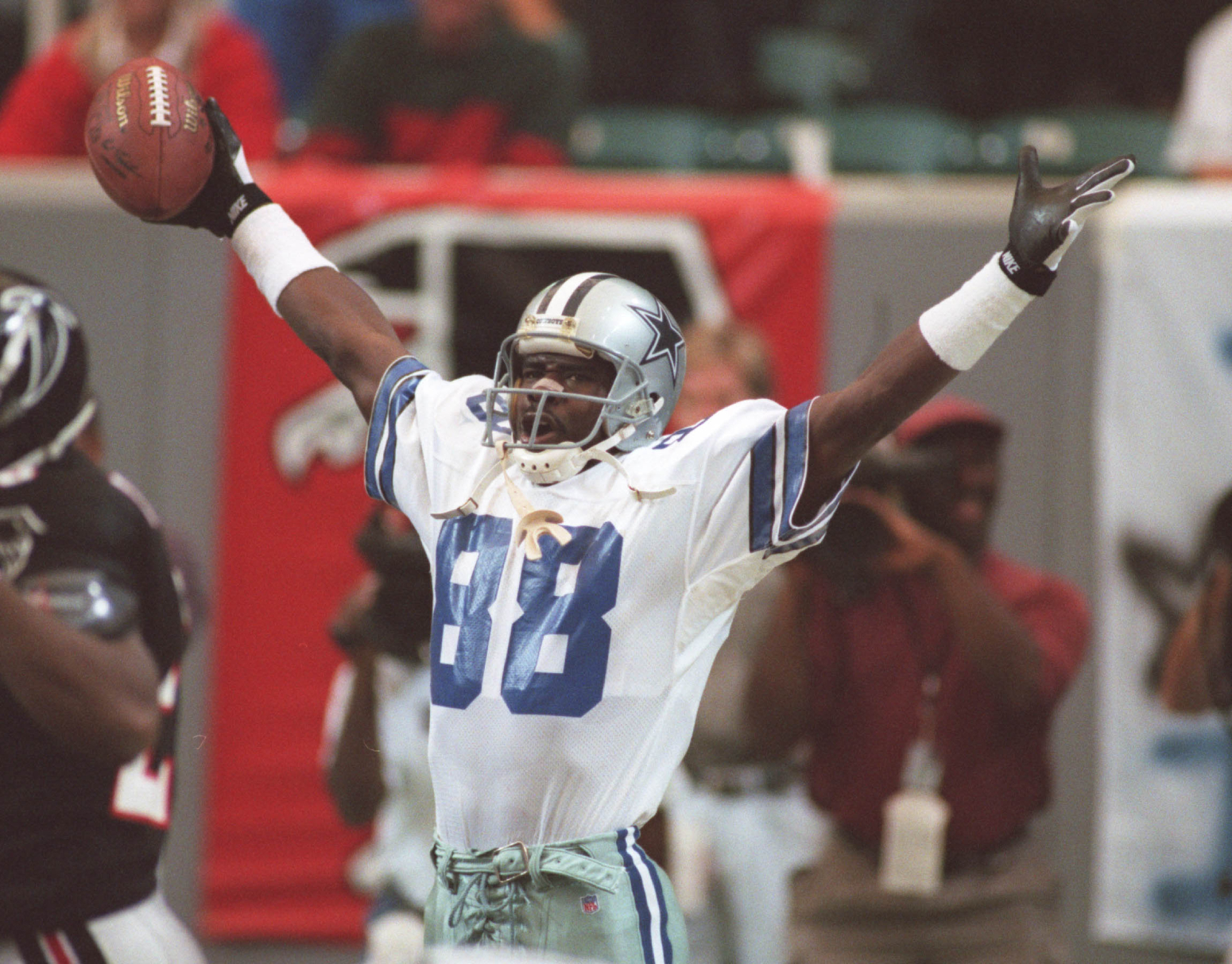 Michael Irvin Refused to Get Drafted by 1 NFL Team
Michael Irvin became a Hall of Famer for the Dallas Cowboys. However, he could have went to a different team in the 1988 NFL draft.
Michael Irvin is one of the best wide receivers to ever play for the Dallas Cowboys and even one of the greatest receivers in the history of the NFL. Irvin didn't just put up great stats while in Dallas, but he also helped them win three Super Bowls. However, he could have become a great receiver for another team. Irvin did not want to let that happen, though, as he practically refused to get drafted by a certain NFL squad. 
Michael Irvin became a Hall of Fame receiver for the Dallas Cowboys
After finding success for the Miami Hurricanes in college, Irvin went to the Dallas Cowboys with the 11th pick in the 1988 NFL draft. 
Irvin did not put up great numbers in his first three seasons. He gained 654 receiving yards in 1988, 378 in only six games in 1989, and 413 in only 12 games in 1990. 
However, in 1991, Irvin was the best wide receiver in the NFL. Irvin ultimately earned a Pro Bowl selection, and First-Team All-Pro honors that season as he caught 93 passes for a league-leading 1,523 yards. He also caught eight touchdown passes. The Cowboys went to the playoffs that season too after missing the cut the previous five seasons. 
Irvin then continued to dominate for the Cowboys, and the Cowboys became one of the best dynasties of all-time. He ultimately earned five straight Pro Bowl selections from 1991 through 1995, gaining over 1,200 receiving yards in each of those seasons. He also had as much as 1,603 receiving yards in a season, as well as 111 receptions and 10 touchdown catches, all coming in 1995. 
The Cowboys went on to win back-to-back Super Bowls in the 1992 and 1993 seasons. Then after losing in the NFC Championship Game in the 1994 season, the Cowboys won the Super Bowl again in the 1995 season. The team, however, has not been back to the Super Bowl again since.
Irvin played in four more seasons with the Cowboys after 1995. He gained 962 yards in only 11 games in 1996 and gained over 1,000 receiving yards in both of the 1997 and 1998 seasons. Irvin, however, only played in four games in 1999. He ultimately retired after that season. 
The Green Bay Packers gave Michael Irvin a call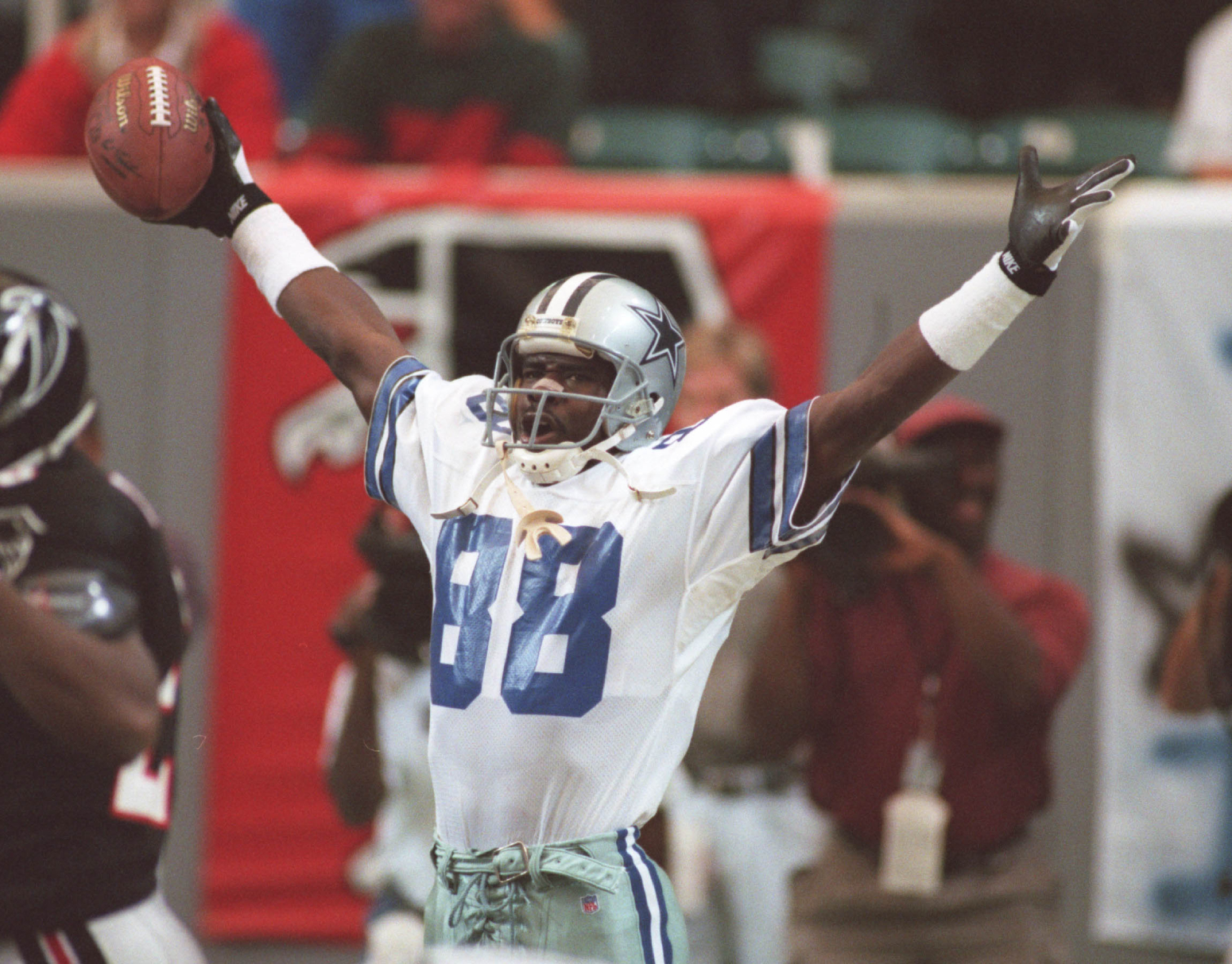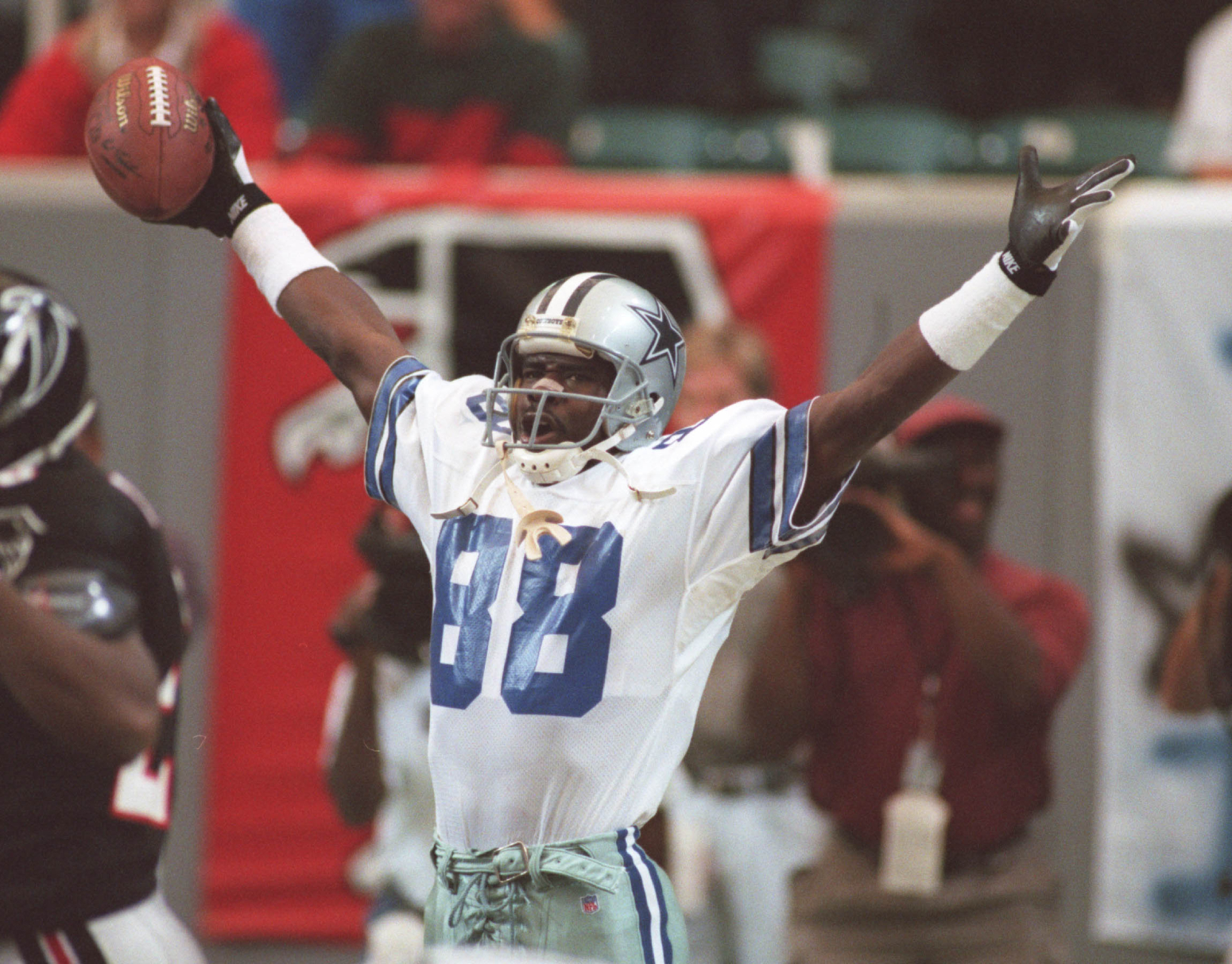 When Irvin went to the Cowboys with the 11th pick in the 1988 NFL draft, the Green Bay Packers had the seventh overall pick. They ultimately selected wide receiver Sterling Sharpe.
However, they were reportedly interested in Irvin, but Irvin avoided getting drafted by the Packers.
"Back then, in order to go to the NFL early, you had to graduate early. I graduated. When I went into the draft, I had control over the draft in this sense," Irvin said on The Darren Woodson Show, according to the Dallas Morning News. "If any team drafted me that I didn't want to play for, I could drop a class, finish up in summer school, the team would lose a draft choice and then I could apply for a supplemental draft."
Irvin then revealed that the Packers called him and said that they were thinking about drafting him. 
"We were at home because they didn't invite juniors at the time to the [draft]. We were at home and I started saying, 'Green Bay!?' Man, it's cold in Green Bay. And the whole family started saying, 'No way, Green Bay! No way, Green Bay!' And we're the brokest people in the world. What the hell we talking about, 'No way, Green Bay?' But I knew that Dallas would draft me at 11. Dallas didn't even call, they just made the draft pick," Irvin said.
His dad was a big Dallas Cowboys fan
On the podcast with Darren Woodson, Irvin also revealed that his father was a huge Cowboys fan. "He even wore that fedora hat like Tom Landry used to wear," he said.
Irvin, who lost his dad during his senior year of high school, said that his sister told him well before the Cowboys drafted him that he was going to get drafted by Dallas.
"I thought it was just talk. But I found out, actually, when Jimmy [Johnson] was talking to me right before the draft, he said, 'Listen, I know what you're doing with graduating early and trying to have some kind of control and say in where you go, but Dallas is thinking about drafting you. And if they do, we're not going to play with any of those shenanigans,'" Irvin said on the podcast. "And he told me then, 'I've got a very good oil buddy friend of mine that is about to buy the Dallas Cowboys and I may be joining you soon."
Johnson — who coached Irvin in college at Miami — ended up leading the Cowboys to their back-to-back Super Bowl wins. Irvin seems to be pretty thankful that he ended up in Dallas and not in Green Bay.
Stats courtesy of Pro Football Reference