Michael Irvin Reveals Why He Cried After Almost Every Game in His Rookie Season
Michael Irvin, Emmitt Smith, and Troy Aikman helped the Dallas Cowboys win a lot of football games. The franchise ultimately had some really good times when those stars played in Dallas. However, it was not always easy for Irvin, who the Cowboys drafted first out of the three, with Aikman and Smith being first-round picks in the following seasons. Irvin even recently revealed that he cried after almost every game in his rookie season. 
Michael Irvin won a lot of games in college on the Miami Hurricanes
Related: Dak Prescott Should Leave the Dallas Cowboys If 1 Team Gives Him a Call
Before playing for Jimmy Johnson on the Dallas Cowboys, Irvin played for Johnson on the Miami Hurricanes in college, and the star pass-catcher had a lot of success. 
Individually, Irvin caught 46 passes for 840 yards and nine touchdowns in his freshman season in 1985. He then caught 53 passes for 868 receiving yards and 11 touchdowns in 1986 before catching 44 passes for 715 yards and six touchdowns in 1987. 
Team-wise, the Hurricanes were always one of the best teams in the country while Irvin played there. In 1985, Miami went 10-2, ranking as high as No. 2 in the AP poll.
Then in 1986, the Hurricanes were even better as they went 11-1, ranking as high as No. 1 and finishing the year ranked No. 2. Miami, however, lost in the Fiesta Bowl that season.
The 1987 season was then a special one for the Hurricanes as they ultimately went 12-0. Miami finished the season ranked No. 1 in the AP poll and they ultimately won the Orange Bowl that year. 
Irvin did not really know what it felt like to lose during his college career. 
The Dallas Cowboys were terrible during Irvin's rookie season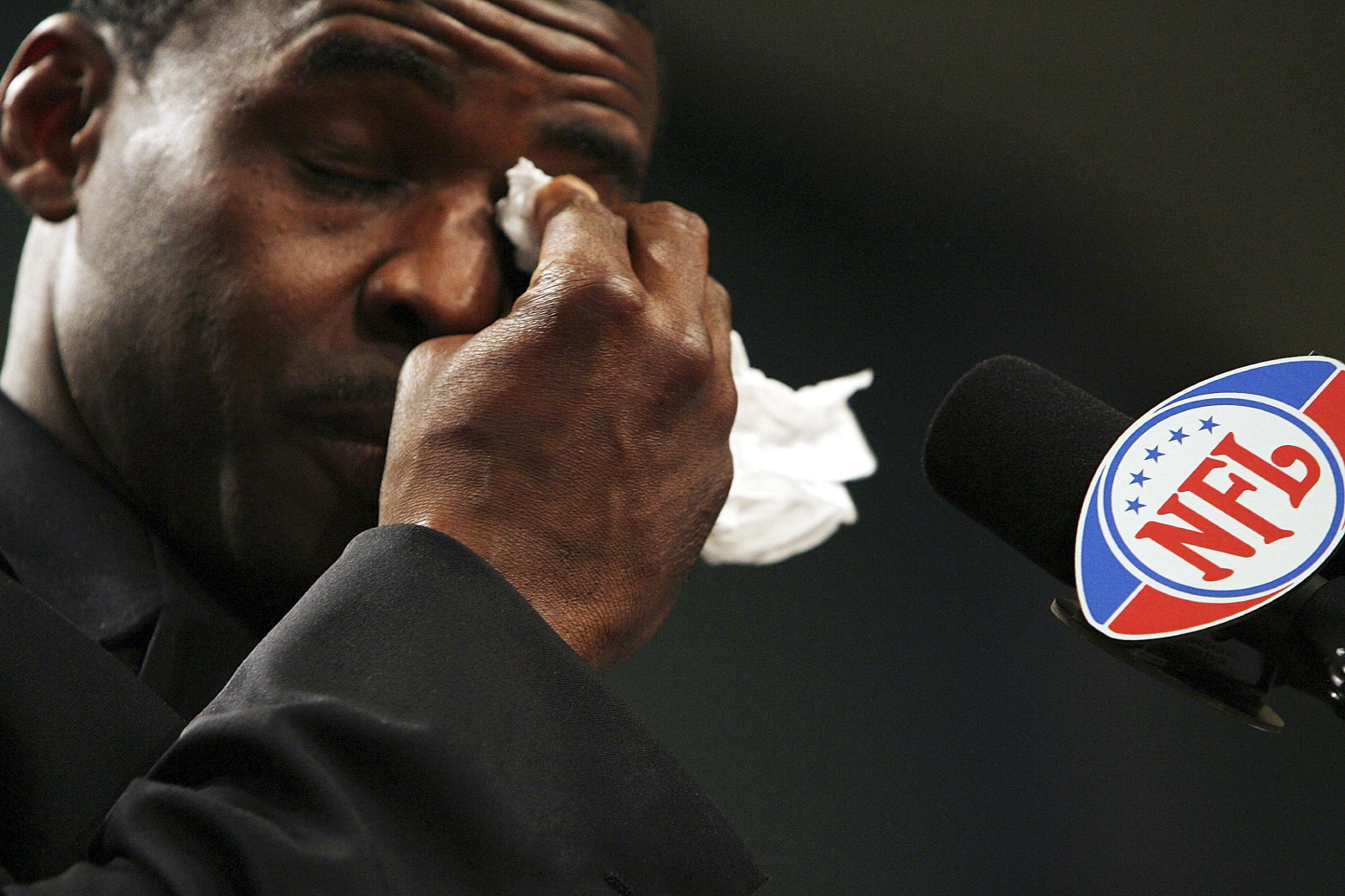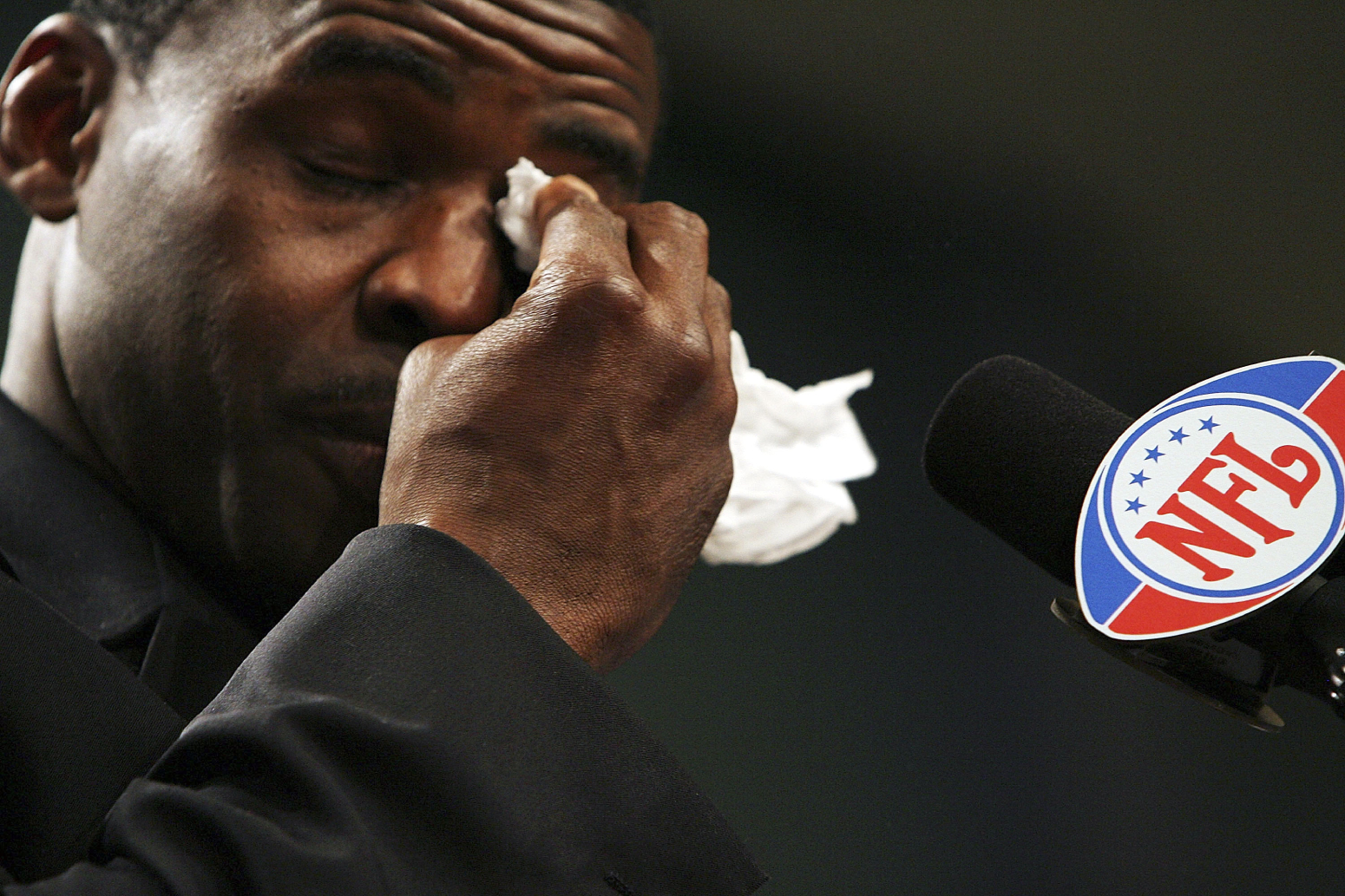 After going 12-0 with the Hurricanes in 1987, Irvin went to the Dallas Cowboys with the 11th pick in the 1988 NFL draft. The Cowboys were ultimately an awful team in his first season in 1988 as they went 3-13 overall. 
Irvin recently revealed on The Darren Woodson Show that he cried after every loss that season. 
"We went out there, man, we lost 13 games," Irvin said. "Thirteen games we lost. After each game, I was crying like a baby. I mean literally crying like a baby … Maybe in my three years at Miami I lost two or three games."
The Cowboys then drafted Aikman with the first overall pick in the 1989 NFL draft, and they had an even worse record in 1989 with a 1-15 record. 
"Then next year, I'm thinking we're good. We drafted Troy," Irvin said on the podcast. "I said, 'That's all I need. All I need was a quarterback. I'm good now.' Man, we lost 15 games … But we got Emmitt that third year. And what I think is most important is we went and got Norv Turner. Norv Turner came in and taught the offense together."
He and the Cowboys ultimately became a great dynasty
Irvin did not gain over 700 receiving yards in any of his first three seasons, and the Cowboys missed the playoffs each of those seasons. However, Irvin became a Hall of Fame receiver, and the Cowboys ultimately became a dynasty.
Irvin was the best receiver in the NFL in 1991 as he earned a Pro Bowl selection and First-Team All-Pro honors. He caught 93 passes for a league-leading 1,523 yards that season. Irvin also caught eight touchdown passes that year, and the Cowboys went to the playoffs after they had missed the playoffs the previous five seasons. 
He then ultimately earned five straight Pro Bowl selections from 1991 through 1995, gaining as much as 1,603 receiving yards in a season, as well as 111 receptions and 10 touchdown catches, all coming in 1995. 
The Cowboys ultimately won three Super Bowls during that span too. The team won back-to-back Super Bowl titles in the 1992 and 1993 seasons. Then, after losing in the NFC Championship Game in the 1994 season, the Cowboys won another Super Bowl title in the 1995 season. 
After all of that crying in his first season, Irvin probably went on to cry many tears of joy while on the Cowboys.
Stats courtesy of Sports Reference and Pro Football Reference