Michael Irvin Was Completely Naked When He First Met This Fellow Cowboys Star
Michael Irvin has been one of the most popular personalities to ever play for the Dallas Cowboys. He was not only very popular during his playing days, but he has continued to be very well-known in retirement. His outgoing personality has not only kept him relevant all of these years, but it also led to a memorable first encounter with another Cowboys star. Darren Woodson has a pretty crazy story about the first time he met Irvin.
Michael Irvin had just become a star for the Dallas Cowboys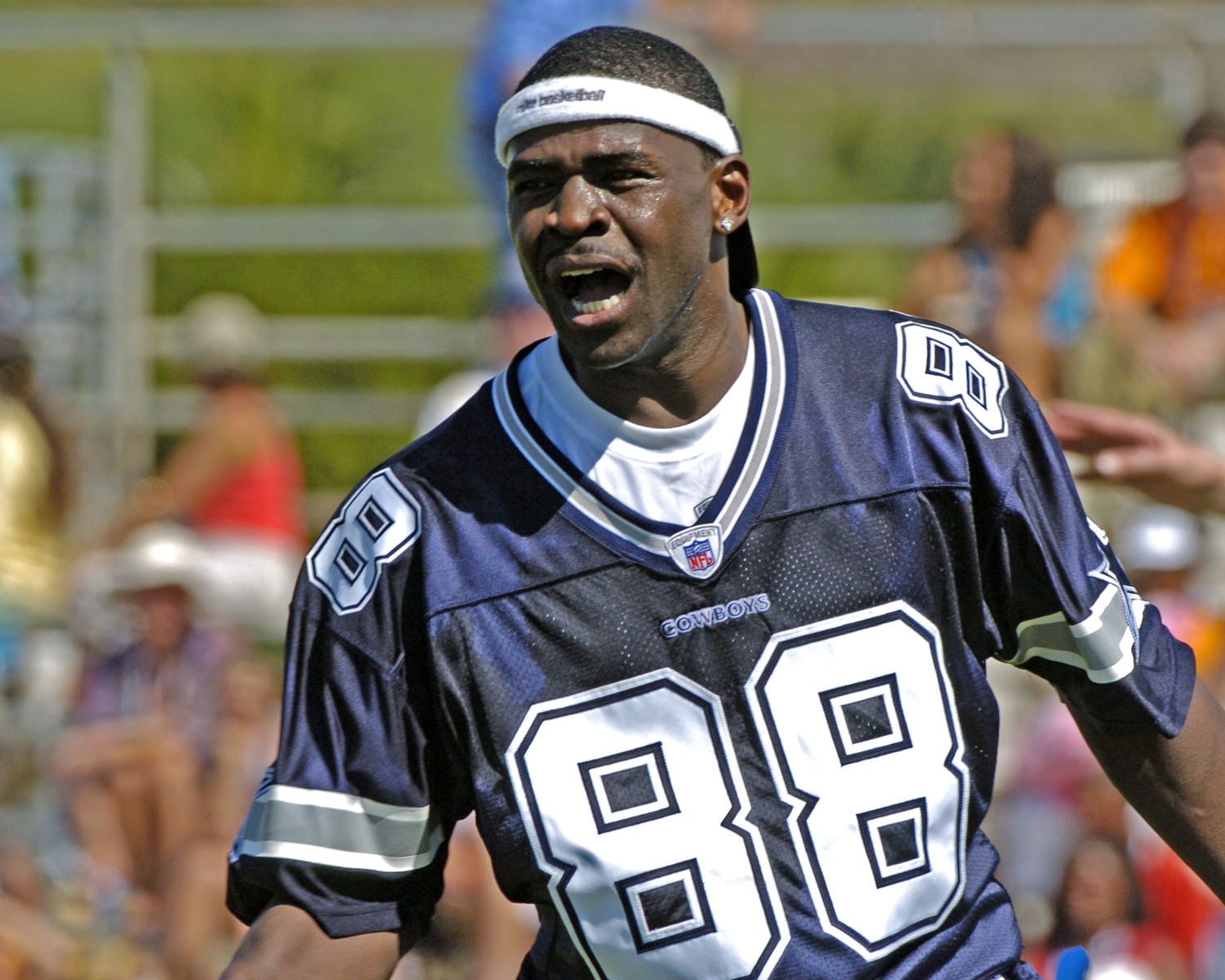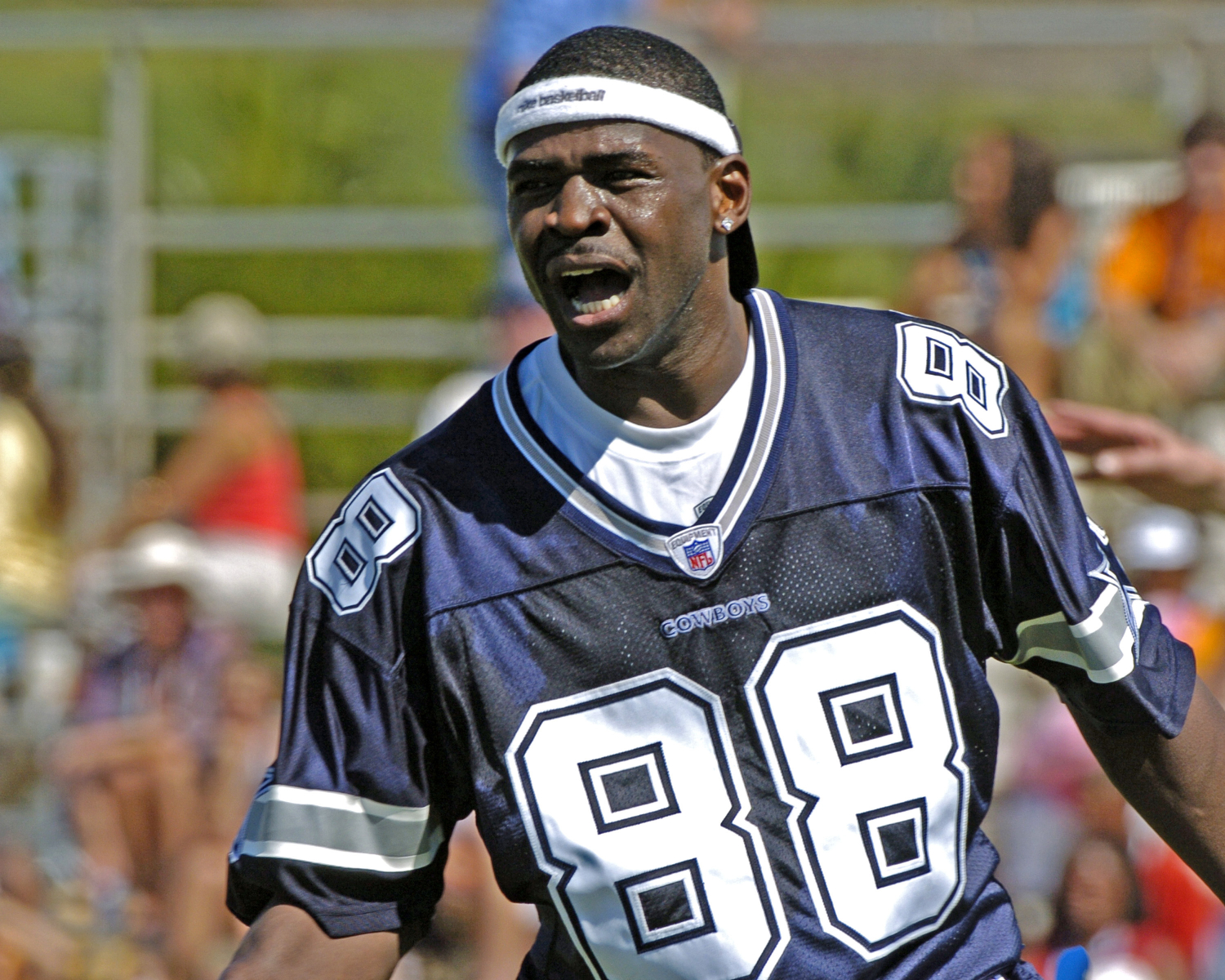 After having a very successful college career with the Miami Hurricanes, Irvin went to the Dallas Cowboys with the 11th overall pick in the 1988 NFL draft. 
However, the Cowboys were not very good in Irvin's first few seasons, and Irvin had a slow start to his career. Irvin caught 32 passes for 654 yards and five touchdowns in 1988, and the Cowboys only went 3-13.
The Cowboys then went 1-15 in 1989, and Irvin only caught 26 passes for 378 yards in six games. Then in 1990, the Cowboys went 7-9, and Irvin caught 20 passes for 413 yards and five touchdowns in 12 games. 
During the 1991 season, though, the Cowboys became an excellent team, and Irvin became a star. The Cowboys went 11-5 that year and reached the playoffs after missing the postseason the previous five seasons. Irvin ultimately caught 93 passes for a league-leading 1,523 yards, in addition to eight touchdown catches. 
It was clear that Irvin and the Cowboys' offense were excellent as they were seventh in the NFL in 1991 in points per game. However, the team needed to improve the defense a bit. That led to the Cowboys selecting Darren Woodson in the second round of the 1992 NFL draft. 
Michael Irvin was completely naked when he first met Woodson
In the 1992 NFL draft, the Cowboys focused on improving the team's defense, which led to Woodson going to them in the second round.
Woodson later had a very interesting first encounter with Irvin. 
"It was '92. We had what we called minicamps back then and they were rookie minicamps. The veterans were not supposed to be there — at all. The Cowboys that year drafted four guys that were defensive backs because we were lacking at the defensive backs," Woodson said on The Darren Woodson Show. 
Woodson then said that he was in a room with all of the rookie defensive backs, when Irvin came walking in.
"All of a sudden you hear this 'Boom' and the door gets kicked in. I'm near the front and I'm sitting here going, 'What the hell is that?' Light comes on … And this dude walks in, never met him before in my life, seen him on TV, but never met him before in my life," Woodson said on his podcast. "He's walking up and he's looking at everybody, no clothes on. Zero. Not a towel, not a jockstrap, not socks, nothing. He walks in and looks at everybody, lights on now, I'm trying to make eye contact, I'm up … He goes in, 'Y'all all 4-3s and 4-2s they drafted? I'm going to kill each and every last one of y'all in one-on-ones."
Woodson and Irvin went on to lead the Cowboys to three Super Bowl titles
The Cowboys went on to win the Super Bowl in Woodson's first season in 1992. They then won a second consecutive Super Bowl title in the 1993 season. Then, after losing in the NFC Championship Game in the 1994 season, the Cowboys won the Super Bowl again in the 1995 season. 
Irvin and Woodson were big reasons that the Cowboys were so successful too. Irvin, who spent his entire career with the Cowboys, was a five-time Pro Bowl selection, and he earned one First-Team All-Pro selection. He also caught 750 passes in his career for 11,904 receiving yards and 65 touchdowns. He is now a Pro Football Hall of Famer.
Woodson, on the other hand, who also spent his entire career with Dallas, was a five-time Pro Bowl selection and earned First-Team All-Pro honors three times. He recorded 967 total tackles in his career and picked off 23 total passes. 
Woodson and Irvin will most likely never forget their great times on the Cowboys, and Woodson will most likely never forget the first time he ever met Irvin.
Stats courtesy of Pro Football Reference