Michael Irvin Was So Poor That He Ate Cereal With Water for Breakfast
Michael Irvin was a key member of the Dallas Cowboys' dynasty in the 1990s, helping the team win three Super Bowls. Since retiring in 1999, Irvin has enjoyed a long media career as an analyst. Even though he played in a period before the mega-contract era, between the time he played, his media work, and endorsement deals, Irvin has a very healthy net worth.
In terms of wealth, he has come a long way from where his family was when he was young. In fact, when he was a kid he liked to eat cereal but had to eat it in an unusual — and cheaper — way.
Michael Irvin's childhood was not easy
Sports Illustrated once profiled Irvin and discussed his upbringing. He is one of 17 children in his large family, which means it cost a lot of money for the family to maintain a livable lifestyle.
He liked cereal so much — his favorites are Frosted Flakes and Cap'n Crunch — that he would go through a whole box of it in a sitting. That caused him trouble, as his siblings would beat him up for eating so much when the family couldn't afford a lot of food for all of them.
His family didn't always have cereal in the house, though, so Irvin got used to eating his cereal with water instead. As he told the Great Dane Nation podcast, Irvin got so used to chowing down on the cereal that way that he continued to eat cereal with water in college, and still adds water to his cereal and milk as an adult.
A Hall of Fame NFL career with the Dallas Cowboys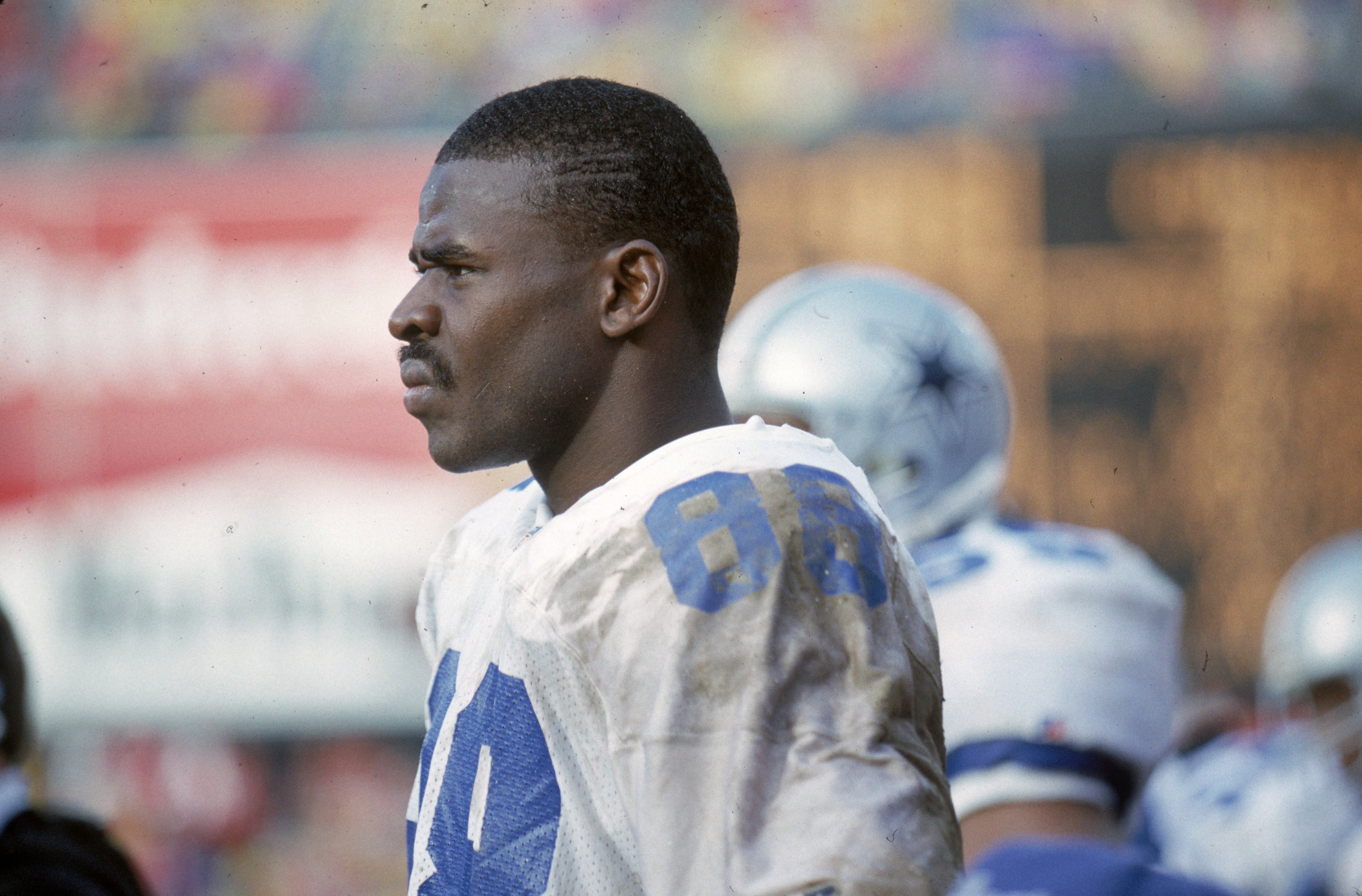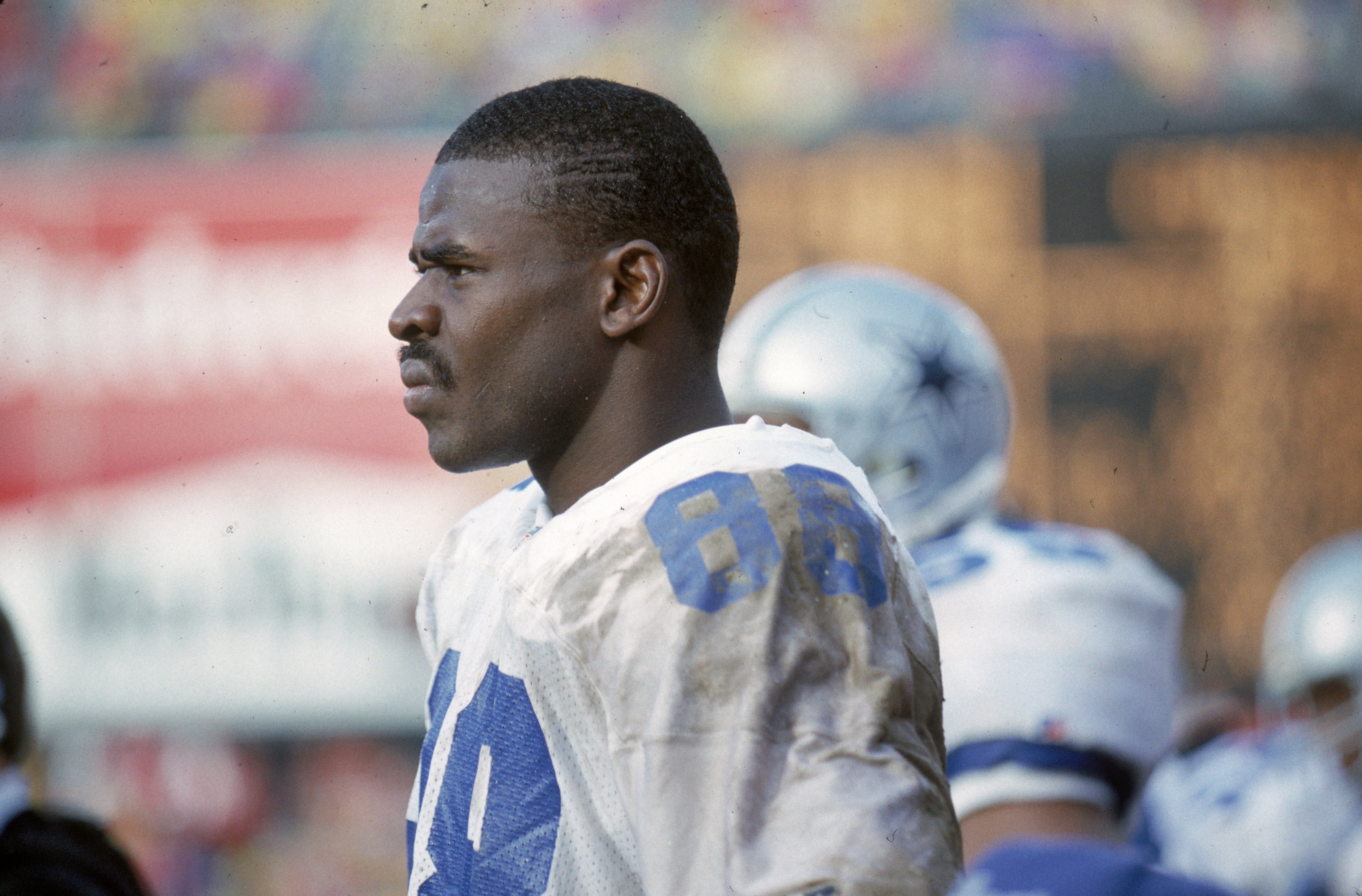 After a collegiate career at the University of Miami, the Cowboys took Irvin with the 11th pick in the 1988 draft, and he would play his entire 12-year career with the team, earning five Pro Bowl appearances.
The wide receiver ended his NFL tenure with 750 receptions, totaling 11,904 yards, and he scored 65 touchdowns. Irvin led the league with 1,523 receiving yards in 1991, the first season in which he played in all 16 games, and he would record at least 1,000 yards in all but two seasons after that.
He also played well in his 16 postseason games, grabbing 87 catches for 1,315 yards and eight scores. He was inducted into the Pro Football Hall of Fame in 2007.
Michael Irvin's contracts and net worth
Spotrac breaks down Irvin's contracts with the Cowboys, with numbers that pale in comparison to star receivers today. He signed a four-year, $1.875 million rookie contract in 1988, and he re-upped with a new three-year deal in 1992 that paid him $3.75 million over the life of the contract.
He signed his final contract with the Cowboys in 1995, a five-year, $12 million pact. In the fifth game of the 1999 season, Irvin suffered an injury to his spinal cord that pushed him into early retirement at the age of 33.
In his post-playing career, he has turned to media as many retired players do. His first stop was at ESPN, where he was an analyst for Sunday NFL Countdown and SportsCenter, but his time with the network ended in 2007.
After that, Irvin joined NFL Network in 2009 and is still with the network today. He has also done some entertainment work, including appearing as a "pro" on Pros vs. Joes and hosting a football-themed reality show 4th and Long.
Irvin also appeared in the Adam Sandler movies The Longest Yard and Jack & Jill, and he competed on Dancing With the Stars in 2009. Between all of the jobs he has held and his endorsement work and other business ventures, Celebrity Net Worth estimates Irvin's net worth to be about $15 million.
All stats courtesy of Pro Football Reference