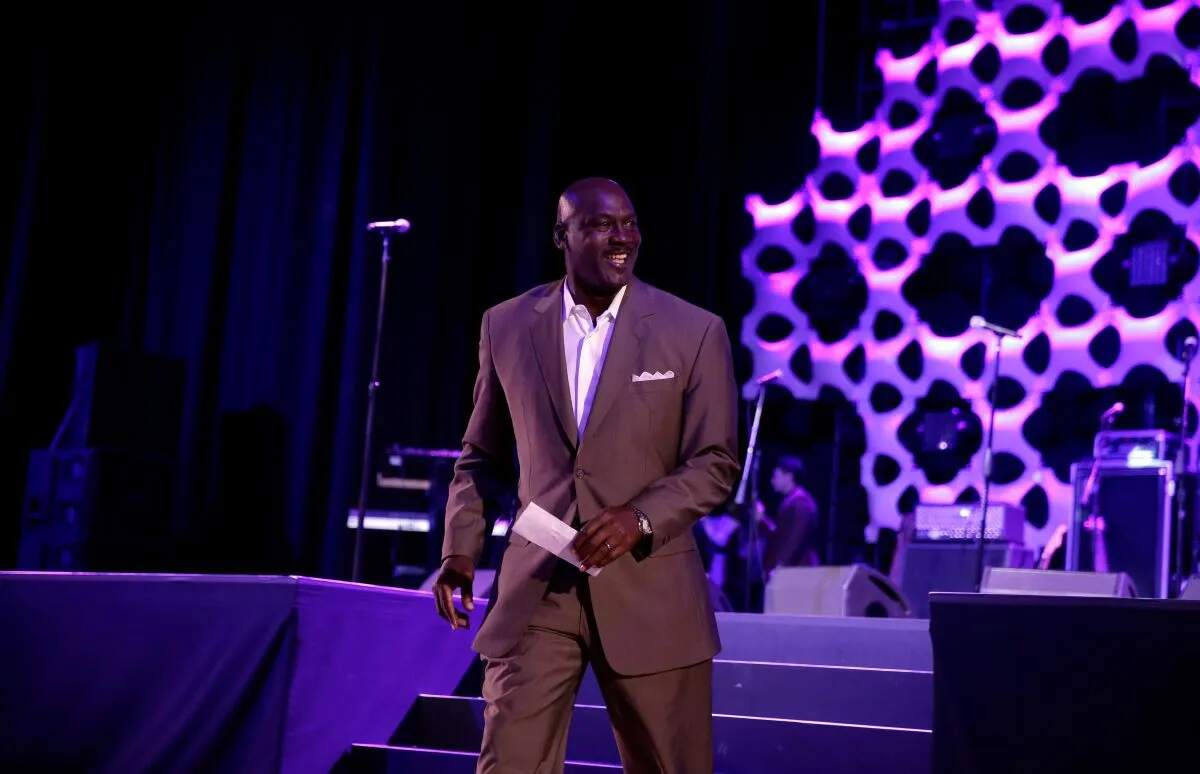 Michael Jordan's 36-Hour Gambling Spree Nearly Lost Him and a Partner $1 Million and Delayed His Return to the NBA
Michael Jordan's love of gambling has been well-documented over the years. One recently released story, though, actually revealed that Michael Jordan's return to the NBA following his three-year retirement was actually delayed due to a 36-hour gambling spree with another NBA star.
Ever since The Last Dance aired in 2020, many gambling stories about NBA legend Michael Jordan have come out to the public. The Chicago Bulls great always seems to enjoy competing whenever there's a lot at stake.
In fact, former NBA player Antoine Walker had a story to share about Michael Jordan, and he revealed that a 36-hour gambling spree nearly lost him and Jordan $1 million. It also delayed MJ's return to the NBA.
Michael Jordan has been known to enjoy gambling
Almost as much as he is known for his legendary basketball career with the Chicago Bulls, Michael Jordan is also known for his gambling habits.
According to CBS Sports, Jordan once had to testify about a $57,000 check he wrote to James "Slim" Bouler, who had been in trouble for money laundering and conspiracy. Jordan initially said that it was a business loan, but he ended up admitting that it was a gambling debt from the golf course.
Additionally, Richard Esquinas wrote in his book Michael and Me: Our Gambling Addiction… My Cry for Help that Jordan owed him $1.25 million from golfing bets, per CBS Sports. Jordan denied that claim, though, and Esquinas ultimately said that he and Jordan settled on $300,000. These two instances and Jordan's trip to Atlantic City during the 1993 playoffs led to a pretty big controversy. The NBA even later investigated Jordan's gambling but cleared him of any wrongdoing. 
Despite the drama and conspiracies surrounding Jordan's gambling, there have also been a plethora of epic gambling stories to come out since the end of his career.
One comes from Antoine Walker.
Michael Jordan had a 36-hour gambling spree
Former NBA All-Star Antoine Walker recently appeared on All Things Covered, and he told a story about the time he and Michael Jordan played in a 36-hour game of spades.
"I remember one time we played spades for 36 hours," he said on the March 4 episode. "… Me and Michael were partners, and we were playing against two other guys. They had us [behind] $900,000."
So, Jordan and Walker were nearly down $1 million during that game. That's a lot of money. They didn't ultimately lose that much, though.
"I had about $100,000. I was always a cash person," Walker said. "MJ had about $200,000 on him. MJ sent for half-a-million cash — sent for it. The other guys we played against had money too. They had us down $900,000; we got back all the money except $20,000. Mike did not want to see them win $20,000. … They ended up winning $180,000. He got too tired. We couldn't go no more. He was falling asleep at the table."
That's not all, though. Walker said that this was around the same time that Jordan was announcing his return to the NBA after retiring for three seasons. So, he actually postponed the press conference to announce his return to the league due to that 36-hour game of spades.
Michael Jordan's loss in spades didn't hurt him too much
As you probably know, Jordan had that money to gamble because of all the money he ultimately made during his NBA career with the Chicago Bulls and Washington Wizards. Jordan's legendary play helped him become a pretty wealthy man.
With the Chicago Bulls, Michael Jordan won six NBA championships, as they completed the three-peat on two separate occasions. He also led the NBA in points per game in 10 different seasons while in Chicago.
Overall, in his career, Jordan earned 14 All-Star selections, five NBA MVP awards, and six NBA Finals MVP awards. He is also fifth in NBA history in total points scored and is No. 1 in points per game.
Jordan's iconic play on the court and his endeavors off-court have ultimately helped him rack up a $1.6 billion net worth, too, according to Forbes. So, as you can see, he had plenty of money to bet on spades.
Michael Jordan's return to the NBA may have been delayed by a 36-hour gambling spree, but he has still ended up on top — except in that game of spades, of course.
Stats courtesy of Basketball Reference
How to get help: In the U.S., contact the National Council on Problem Gambling helpline at 1-800-522-4700.