Michael Jordan's $8 Million Yacht, Catch 23, Honors His Air Jordan 3 Sneakers
Michael Jordan is too big of a basketball star to ever fade from public view. Generations of children who never saw him play still buy his shoes and mimic his game. Fame has a cost, and Jordan's paying it. His reaction to it all is to live large, embracing his role as an elder statesman.
Famously protective of his image, Jordan finally opened up in The Last Dance, planting cameras in his opulent home as he sipped whiskey. It was a glimpse at the lavish lifestyle he leads, which includes owning and regularly using two expensive yachts.
Michael Jordan's yacht, Catch 23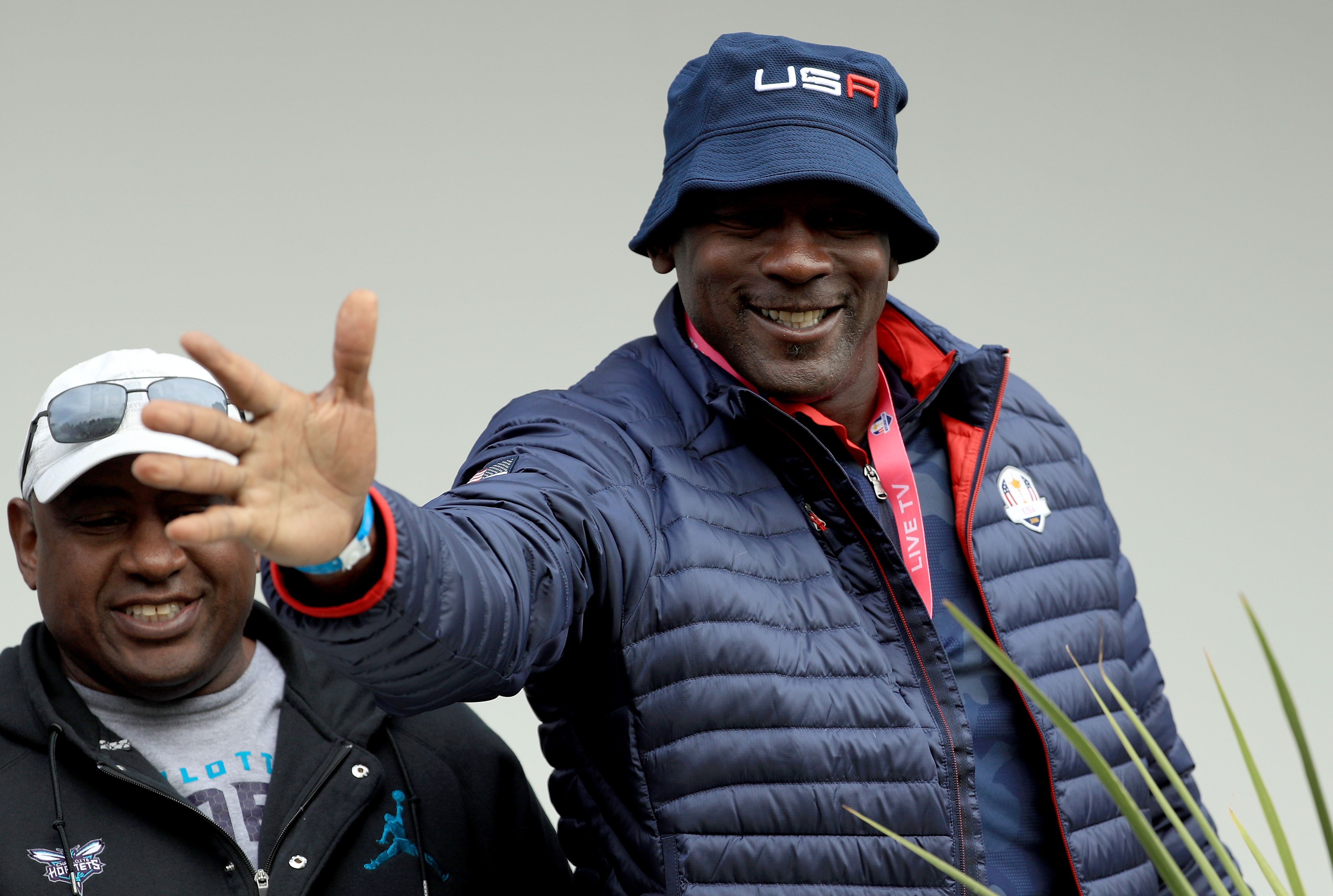 RELATED: You Can Buy Seattle Sports Mogul Paul Allen's Superyacht (Plus His Submarine) for $325 Million
Competition is still everything for Jordan. He calls out cash bets at golf tournaments and gambles with other retired athletes. He's an accomplished angler, attending deep-sea fishing tournaments. Once in a while, Jordan catches something big enough to hook some headlines along with it.
When that happens, as CBS Sports reports, his incredible yacht takes the attention. At last summer's Big Rock Blue Marlin Fishing Tournament in Morehead City, North Carolina, the $552,500 Fabulous Fisherman Prize required netting a 500-pound marlin. Jordan arrived and quickly snagged a massive 442-pounder. He didn't ultimately win the event, but it was an auspicious debut for his new yacht, Catch 23.
According to Haul Over Inlet, the 80-foot Viking yacht is a heavily customized vessel built for both leisure and sport fishing. Its striking wrap along the hull is based on the texture of his famous Air Jordan 3 sneakers.
Catch 23 has space for just 10 guests, and the specialized 216 square-foot cockpit is built for deep-sea fishing. There's a transom door, a massive freezer, a large storage space, and fish wells. Outside of the chill box to drop a few drinks in, this utilitarian space implies just how serious Jordan is about competitive angling.
How much does Michael Jordan's boat cost?
There's no upper limit in the yachting world. Dallas Cowboys owner Jerry Jones has a jaw-dropping $250 million yacht at his beck and call, but even among billionaires, that's a rarity. Michael Jordan's yacht was an estimated $8 million investment, Super Yacht Fan reports. Jordan's customizations raised the costs past the usual $6 million for similar 80-foot Viking models.
That's a conscious choice for Jordan, who could afford a more unwieldy superyacht if he wanted to. Catch 23 is a hobby ship, even though some luxury amenities are on board.
With a net worth of $1.6 billion, Jordan could afford much more. Instead, while he lives an obviously opulent lifestyle, he puts his money toward things like NBA ownership investments. It's a smart move, given that he only earned $93 million directly from playing in the NBA.
Michael Jordan's other yacht, Mr. Terrible
RELATED: Dan Snyder's $100 Million Superyacht Includes the World's 1st Floating IMAX Theater
None of this is to say that Jordan is so obsessed with fishing that he's above enjoying a ship just for pleasure. He regularly charters a customized superyacht named Mr. Terrible, Home of Playmakers reports. The $80 million behemoth dwarfs Catch 23, at 154 feet. It's perfect for guests, with a full gym, basketball court, and cutting-edge A/V-equipped meeting room.
According to Charterworld, it costs $179,500 just to get a week onboard Mr. Terrible. It's recommended for 12 guests, not much more than Catch 23's 10 person limit. But that's down to the spacious luxury bedrooms more than anything.
Above all, it's comforting to know that when Jordan relaxes, all these years later, he still demands a full-size, NBA regulation basketball court to be no more than a few steps away.