Michael Jordan Gives Us Another Crying Jordan Meme as He Puts His Fortune to Good Use
Michael Jordan changed basketball forever. During his prime, he did things on the court that left people breathless. He seemed to defy both the laws of gravity and kinetics. Many wondered what Michael Jordan would do with himself when he retired from the NBA. It's difficult to imagine him doing anything other than wowing people on the court. What some didn't realize was that in addition to being one of the most talented basketball players the world had ever seen, Michael Jordan also had a great deal of business sense, which he has used during his retirement. In addition to some highly successful business ventures, he is also a philanthropist who is determined to make the world a better place. It's always wonderful when someone like Michael Jordan decides to put their fortune to good use.

Michael Jordan gives back with two medical clinics
One of the wonderful things about Michael Jordan is that he's not afraid to wear his heart on his sleeve. He is very open about his emotions, which always provides us with a fantastic opportunity to use him to create new memes.

Tears streamed down his face when he broke the news that he was financing the opening of two medical clinics that would help low-income families obtain the medical care they desperately need.
The medical clinics will provide a wide range of services that include psychology, primary medical care, dental care, physical therapy, and even social work to patients. It's anticipated that the clinics will help approximately 35,000 patients who would have struggled to receive any type of health care through other means during their first five years.
Jordan's generosity sets a personal record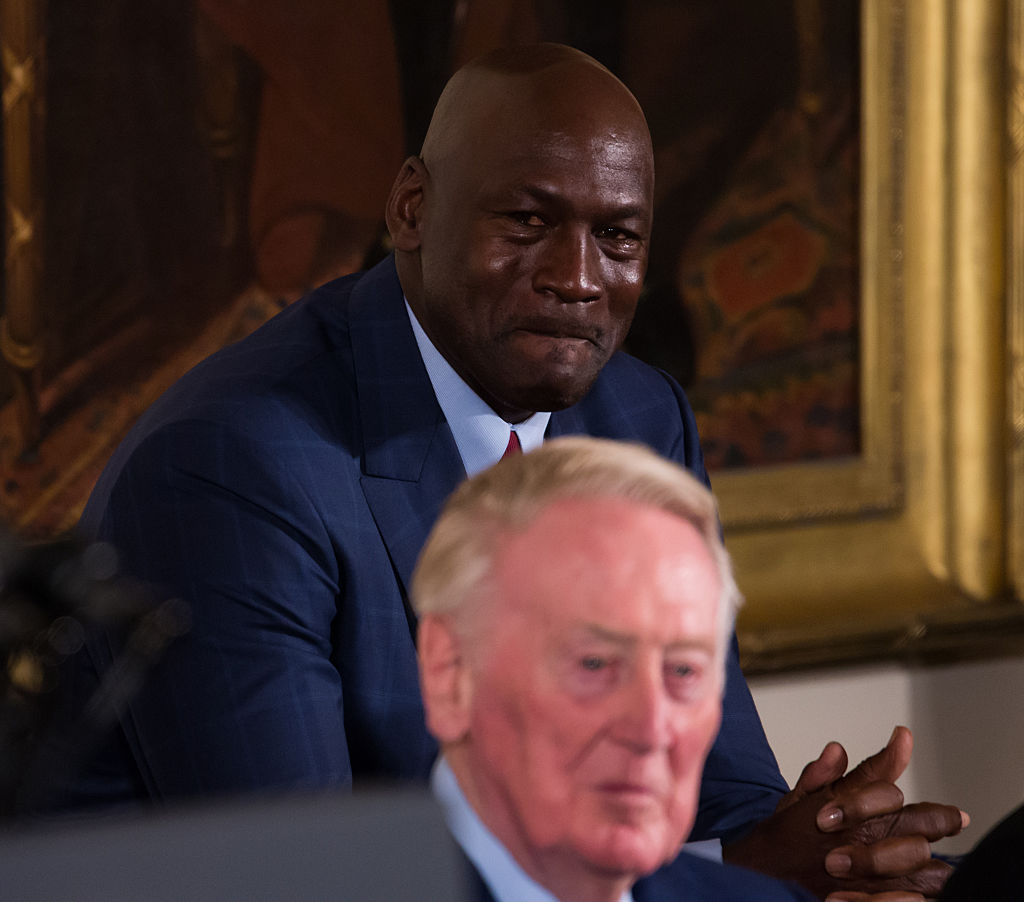 To get the clinics up and running, Jordan donated $7.2 million to the cause, which is apparently his largest single donation of all time. And he doesn't plan on stopping anytime soon.

"I've gone off and made my life in Illinois and other places," Jordan said during the grand opening, "But I know where it all begins. And I don't need my mother to constantly remind me about that. I can only give in gratitude for what I can never repay. This is just the start of a battle of being able to touch as many people as we can."

How Michael Jordan is improving Charlotte's quality of life
Michael Jordan delighted fans when he purchased the Charlotte Hornets. He grew up in North Carolina, so many felt that owning the team was a nice way from him to have come full circle. The same fans are delighted that he doesn't just own the team, but is actively working to improve life in Charlotte. Over the years, Jordan hasn't been shy about opening his wallet and offering assistance wherever it's needed.

After Hurricane Florence whipped through North Carolina, devastating the area, Jordan was one of the first people to offer support. His donations to the Foundations for the Carolinas and the American Red Cross came to about $2 million. He also arranged for himself as well as 150 Hornets employees to work with the Second Harvest Food Bank, where Jordan helped put together about 5,000 meal kits for people who lacked the means to feed themselves following the hurricane.
Jordan gets credit for several North Carolina philanthropic acts, including helping establish basketball clinics for groups that include the Special Olympics of North Carolina and Big Brothers Big Sisters of Greater Charlotte. He's helped the Hornets become involved with Barings Book Bus, Hugo's Little Heroes, the Teacher Innovation Fund and Education Grants, Cornucopia, and Friends of the Children.

It's exciting to see someone as famous as Michael Jordan take an active interest in his community and make a real effort to initiate change. It should be fun and heartwarming to see what the future holds for this philanthropist. No matter what cause he decides to take on next, it's likely that it will create some fantastic new meme material.