Michael Jordan Ate Steak Before Bulls Games; Here's His Favorite Recipe
Most athletes will admit that they have pregame routines, and some might even tell you what they are. Recently retired NBA star JJ Redick had a meticulously planned out pregame routine that included eating the same meal at the same time before every game. Dennis Rodman's pregame routine involved sitting naked in front of his locker with a towel over his head. Rodman's teammate, Michael Jordan, also had an interesting pregame ritual that went against so-called conventional wisdom. He ate a steak. 
Michael Jordan's protein of choice before NBA games: steak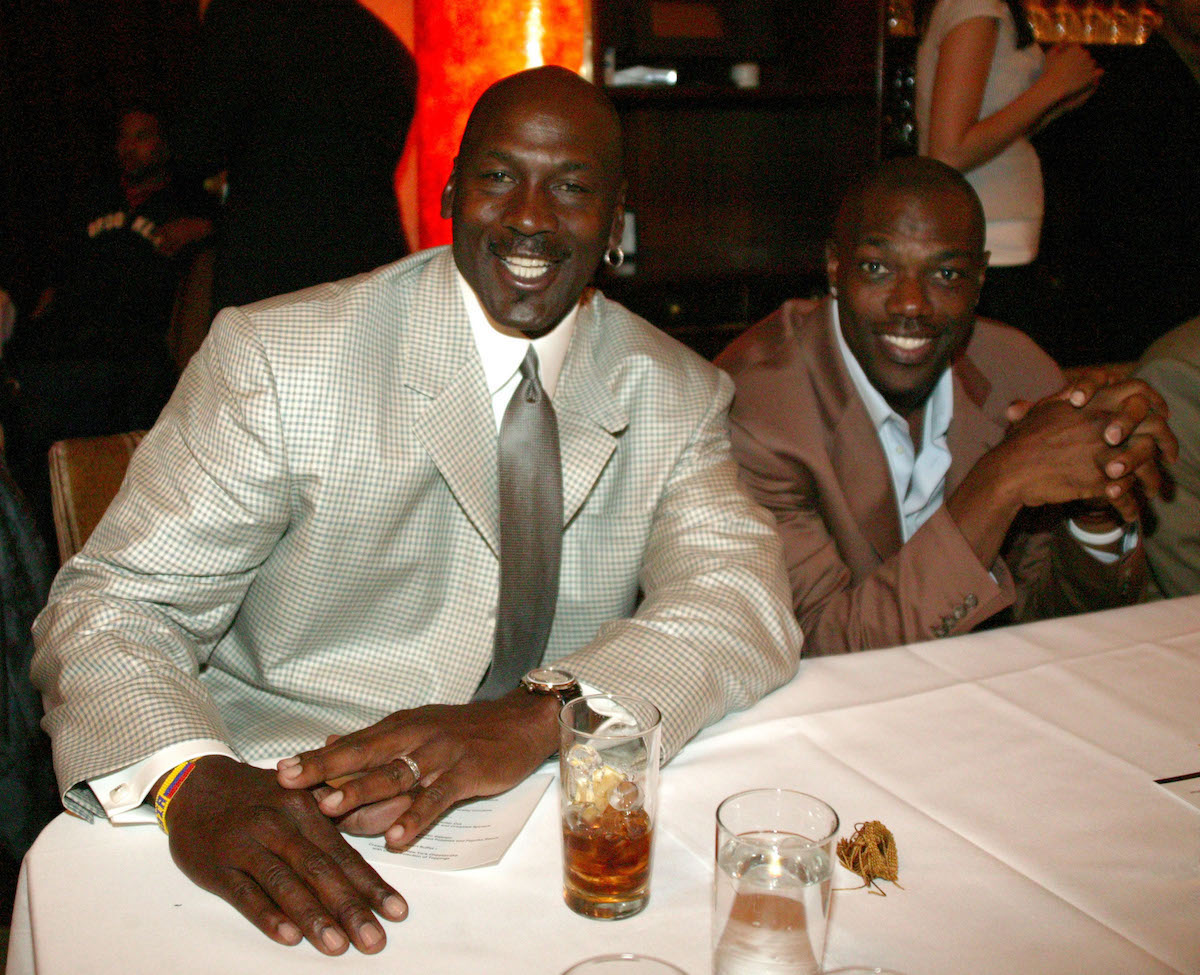 Previously, we reported that Jordan's trainer added steak to Jordan's pregame meal in order to help him maintain his energy and performance during the game.
Most players, particularly in the '80s and '90s, would load up on carbs prior to a game. But Jordan played so hard that his trainer decided he needed to add protein so he wouldn't have a sugar crash during the fourth quarter. Interestingly, Jordan also started smoking cigars prior to a game, particularly when he was stuck in traffic on his way to the game.
What is the recipe for his favorite steak?
Jordan's favorite steak is the Delmonico Steak, served at his Chicago restaurant, aptly named 23. This is likely not the recipe he enjoys before NBA games, but it's a delicious, MJ-approved steak nonetheless.
According to The Spruce Eats, the recipe uses rib-eye steaks, portobello mushrooms, sun-dried tomatoes, fresh rosemary sprigs, and kosher salt, and fresh ground black pepper. The steak sauce is made with beef stock, balsamic vinegar, fresh ginger, shallots, carrots, and celery, plus kosher salt and fresh ground black pepper. 
To make it, start by sautéing the ginger, shallots, carrots, and celery until slightly brown. Then, slowly add the balsamic vinegar, then reduce by one-half and add the beef broth and bring it to a boil. During this process, preheat your grill and season both the steaks and mushrooms before placing them on the grill.
Cook the mushrooms until tender, and the steak to your desired doneness, then remove both from the grill. While your steak rests, cut the mushrooms into triangles and use the rosemary sprigs to skewer the mushroom pieces and sun-dried tomatoes. Top your steak with sauce and the rosemary sprigs and voilà!
Eating steak before a game is definitely not the oddest pregame routine a player has shared. But eating a big rib-eye before a game is definitely not a typical pregame routine. While most athletes might not sit down for a steak before a big game, most athletes are not Michael Jordan. 
Michael Jordan, the GOAT
Jordan attended the University of North Carolina from 1981 to 1984. The Chicago Bulls draft him in 1984, and he played in Chicago until 1998, with a brief retirement from 1993-94. He also played with the Washington Wizards from 2001-03, before retiring for good.
The six-time NBA champion was named finals MVP for all six championships. Jordan was also named the league's MVP five times. Jordan earned NBA Rookie of the Year and was voted as a starter for the All-Star Game for his rookie season. The now-58-year-old holds NBA records for career regular-season scoring average and career playoff scoring average. 
To nobody's surprise, Jordan was inducted into the Naismith Memorial Basketball Hall of Fame. Twice. Once for his individual career, and then again as part of the gold medal 1992 Olympic "Dream Team." Not only did the Chicago Bulls and the North Carolina Tar Heels retire his number, but the Miami Heat retired his number too — even though he never played for the Heat. 
RELATED: Michael Jordan Showed a Young Glen Rice Exactly Why He's the NBA GOAT During the 1992 NBA Playoffs'