Michael Jordan Caught the Attention of a Future Pro Football Hall of Famer While Still in High School
Throughout his NBA career, basketball fans couldn't keep their eyes off Michael Jordan. His play on the basketball court was must-watch television. However, back when Jordan was a high school star at Emsley A. Laney High School in North Carolina, he caught the eye of a future Pro Football Hall of Famer who was also a solid basketball star at the time. That future Hall of Famer was former Minnesota Vikings wide receiver, Cris Carter.
Cris Carter became a Pro Football Hall of Famer
In high school, Carter was a two-sport athlete, as he was a basketball and football star. He even had offers from some massive basketball schools and his brother, Butch, played college ball for Bobby Knight at Indiana before playing in the NBA for six years.
According to the Dayton Daily News, Carter scored 1,299 career points in high school for Middletown in Ohio. He ultimately recorded 21.8 points per game as a senior and won the team's MVP award.
However, he also won the football team's MVP that year and later went to Ohio State to play college football.
After a nice career at Ohio State, in which he caught 69 passes for 1,127 yards and 11 touchdowns in 1986, Carter went to the Philadelphia Eagles in the fourth round of the 1987 NFL Supplemental draft.
He then found success with the Eagles from 1987 through 1989 before becoming a star with the Minnesota Vikings after joining the team in 1990.
Carter recorded over 1,000 receiving yards in eight straight seasons with the Vikings. He also led the NFL in catches with 122 in 1994 and in touchdown catches in three different seasons. He eventually earned eight Pro Bowl selections in his career and was a first-time All-Pro twice.
His 1,101 career receptions (sixth all-time), 13,899 receiving yards (13th all-time), and 130 touchdown catches (fourth all-time) helped Carter make the Pro Football Hall of Fame.
However, before becoming a football legend, Carter went to a basketball camp with Michael Jordan.
Cris Carter attended a basketball camp with Michael Jordan in high school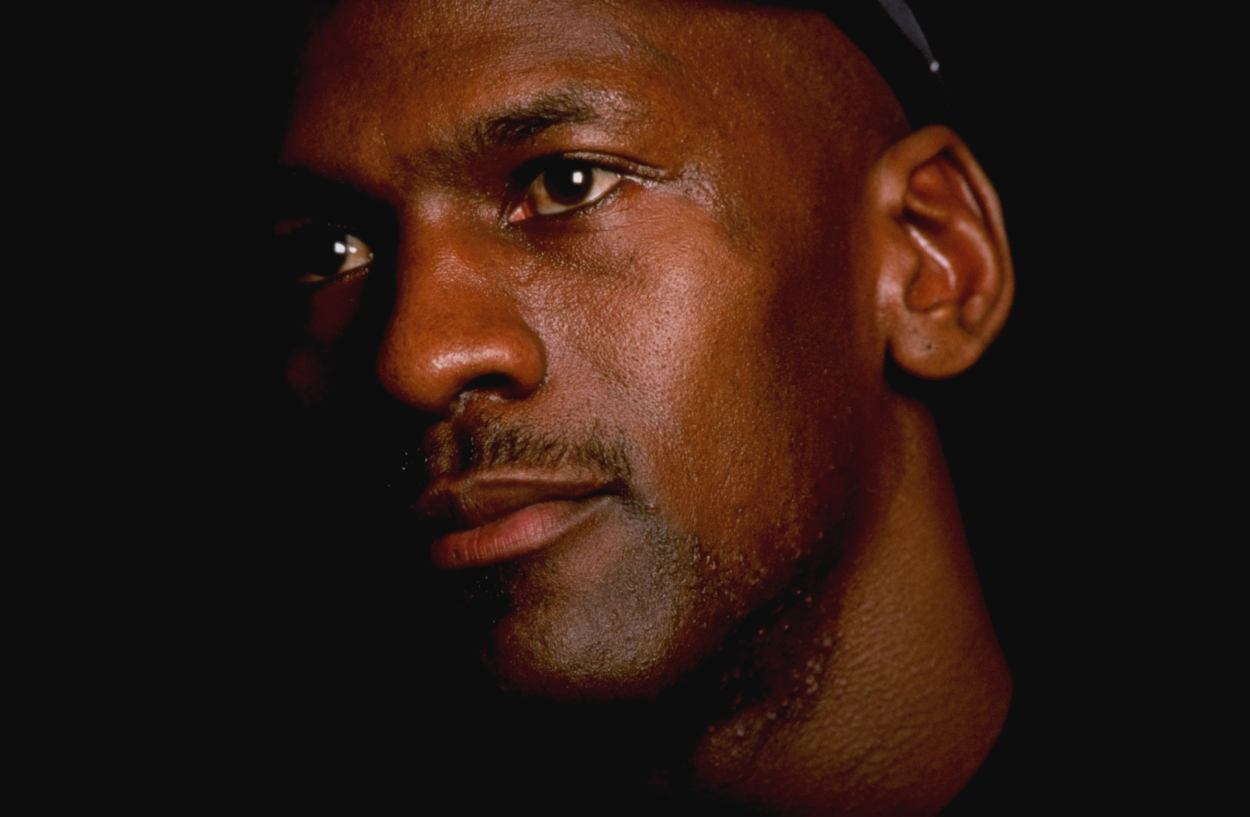 In 2017, Carter appeared on The Herd with Colin Cowherd, and he discussed the times he attended the same basketball camp as Jordan and other future NBA legends.
"I went to summer basketball camp, invitation-only, Five Star, outside of Pittsburgh, with a few guys named Patrick Ewing and Michael Jordan," Carter said on the Jan. 25, 2017 episode. "I saw Michael Jordan play basketball when he was 17, 18 years old, a couple years. And there was no doubt after I saw him, with over 200 coaches watching him play courtside in the all-star game at the camp, that I know Michael Jordan was sure enough special."
Carter later said Jordan was a "more athletic version of Julius Erving."
"And he could shoot better than Julius Erving," Carter said. "And he was mean. He played defense. We're playing outside on hard courts, wind's blowing, and 17 years old; he was relentless. He could score, he could make every move, he played defense, he tried to block every shot."
So, Carter knew Jordan was going to be special at a young age. He probably didn't understand just how special, though.
Michael Jordan went from high school star to NBA legend
After high school, Jordan went to North Carolina, where he became one of the top players in the country for the Tar Heels. This led to him going to the Chicago Bulls with the No. 3 overall pick in the 1984 NBA draft and ultimately becoming a legend.
In addition to leading the Bulls to six NBA championships and two separate three-peats, Jordan also achieved these major accomplishments:
14-time All-Star
Five-time NBA MVP
Six-time NBA Finals MVP
1987-88 Defensive Player of the Year
32,292 career points (No. 5 all-time)
30.1 career points per game (No. 1 all-time)
2,514 steals (No. 3 all-time)
Michael Jordan is arguably the NBA GOAT. However, his potential was even evident as a young high school star.
Stats courtesy of Sports Reference, Pro Football Reference, and Basketball Reference