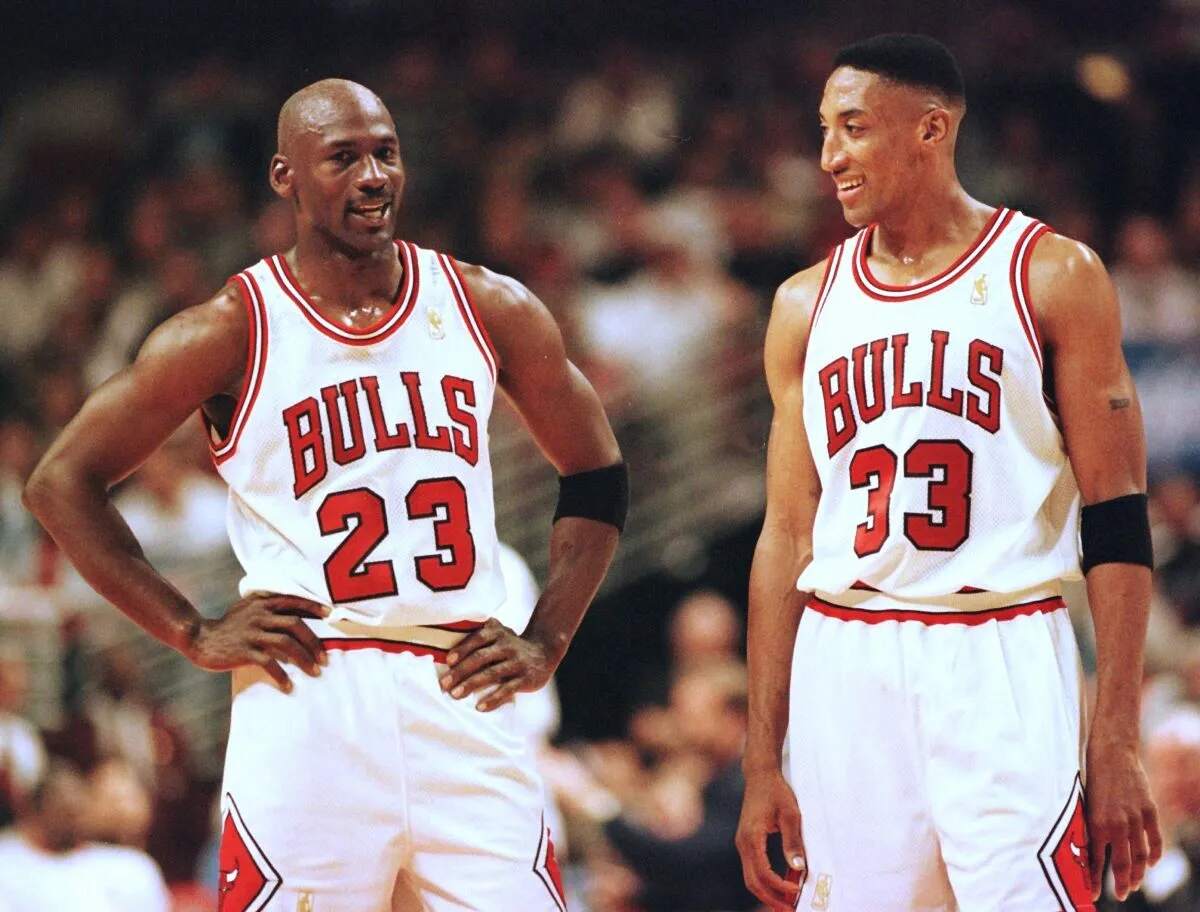 Michael Jordan Challenged Teammates to Get Better or Get Out, While Scottie Pippen Was the Exact Opposite
Despite being a lethal one-two punch, Michael Jordan and Scottie Pippen had different leadership styles.
Behind Michael Jordan and Scottie Pippen, the Chicago Bulls dominated the '90s. They won six championships during an eight-year span, becoming one of the top dynasties in sports history.
Jordan and Pippen are two of the greatest players in NBA history. They are widely recognized as the best duo of all time since they went undefeated in the Finals. However, despite being a dominant one-two punch, their leadership styles were completely different.
Michael Jordan couldn't accept failure; Scottie Pippen was the exact opposite
Steve Kerr, who won three championships with Jordan and Pippen, told Sam Smith for Smith's 2014 oral history of MJ, There Is No Next, that His Airness and Pip had different ways of leading the Bulls, as Chicago sports historian Jack M Silverstein reports.
"With Michael, there's no forgiveness when you miss," Kerr said. "That was the intimidating part. Scottie was the exact opposite. If he passed to you and you missed, he would pat you on the head and say, 'That's alright. I'm gonna pass it to you again next time.' Whereas Michael would look at you like, 'You gotta make the f—ing shot.' "
Jordan was on his teammates all the time and basically demanded perfection — so much so that one of his former teammates described him as a "screaming devil" in ESPN's The Last Dance docuseries.
Horace Grant: Michael Jordan demands almost perfection
In Episode 4 of The Last Dance, Horace Grant said Jordan didn't tolerate any mistakes from his teammates. The four-time champion also talked about how MJ worked tremendously hard in practice.
"Man, I see a screaming devil. You make a mistake; he's gonna scream at you, he's gonna belittle you. He demands almost perfection," Grant said about Jordan. "Man, when you see your leader working extremely hard in practice, you feel like, 'Oh, man, if I don't give it my all, I shouldn't be here.'"
Jordan, Pippen, and Grant won three straight titles in 1991, 1992, and 1993. Pippen always had the talent to be a superstar. But he learned from Jordan how to stay in the gym and develop the mental toughness he needed to thrive under pressure.
Scottie Pippen benefited from playing with MJ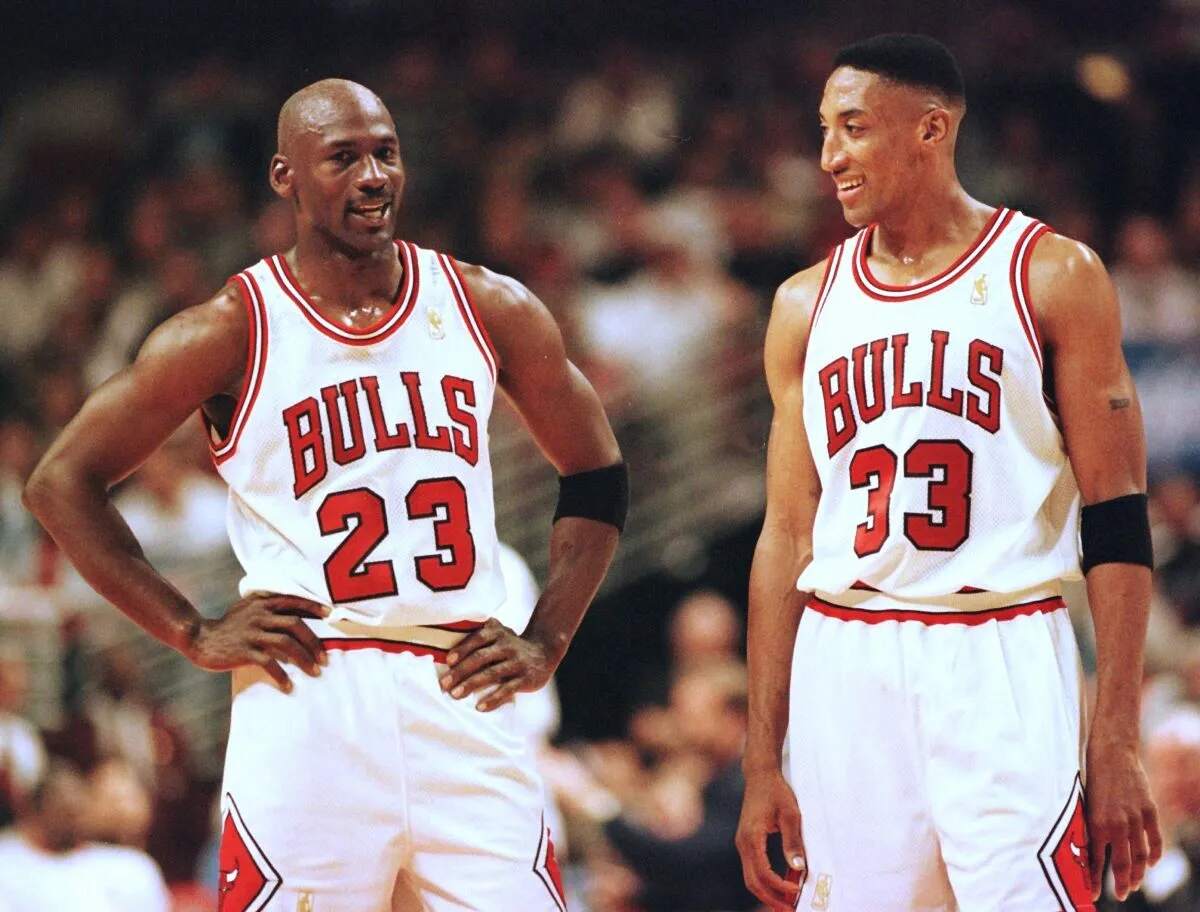 Pippen became Jordan's focal point in 1990 since the MVP knew he required his partner in crime to flourish for the Bulls to become champions. According to B.J. Armstrong, Pippen benefited the most from playing with Jordan.
"More than any other player, Scottie benefited from playing with Michael Jordan," Armstrong said in The Last Dance. "Because Scottie had this raw athletic ability. What he didn't have was what Michael brought every day, which was the drive to be the very best every single day. The mental focus of the game."
Jordan and Pippen had different leadership methods, but they bonded on and off the court since they wanted to win so badly. The Hall of Famers went 514-177 together during the regular season and only lost four playoff series.
Pippen never punched Kerr or refused to pass the ball to teammates as Jordan did. He was the softer touch. However, the Bulls needed Jordan to be the harsh leader if they wanted to become champions, and his leadership style clearly worked.