Michael Jordan's Combative Approach at UNC Informs His Antagonism of Bulls Teammates
The Last Dance docuseries showed quite a bit of Michael Jordan's indomitable hold over his Chicago Bulls teammates. What it didn't show, at least not to a greater extent, is how MJ fostered that mentality during his three years at the University of North Carolina.
It's easy to forget that Jordan's basketball career had a humbling beginning. He got demoted to the junior varsity squad as a high school sophomore. Mike eventually became a top prep prospect and headed to Chapel Hill to play for the Tar Heels. However, legendary head coach Dean Smith refused to let his freshman guard get ahead of himself.
But after Jordan hit the famous go-ahead jumper to clinch the 1982 NCAA championship, his confidence grew in spades. That confidence birthed his infamous antagonistic treatment of Bulls teammates later in his career.
Dean Smith made Michael Jordan earn his keep in his freshman year at UNC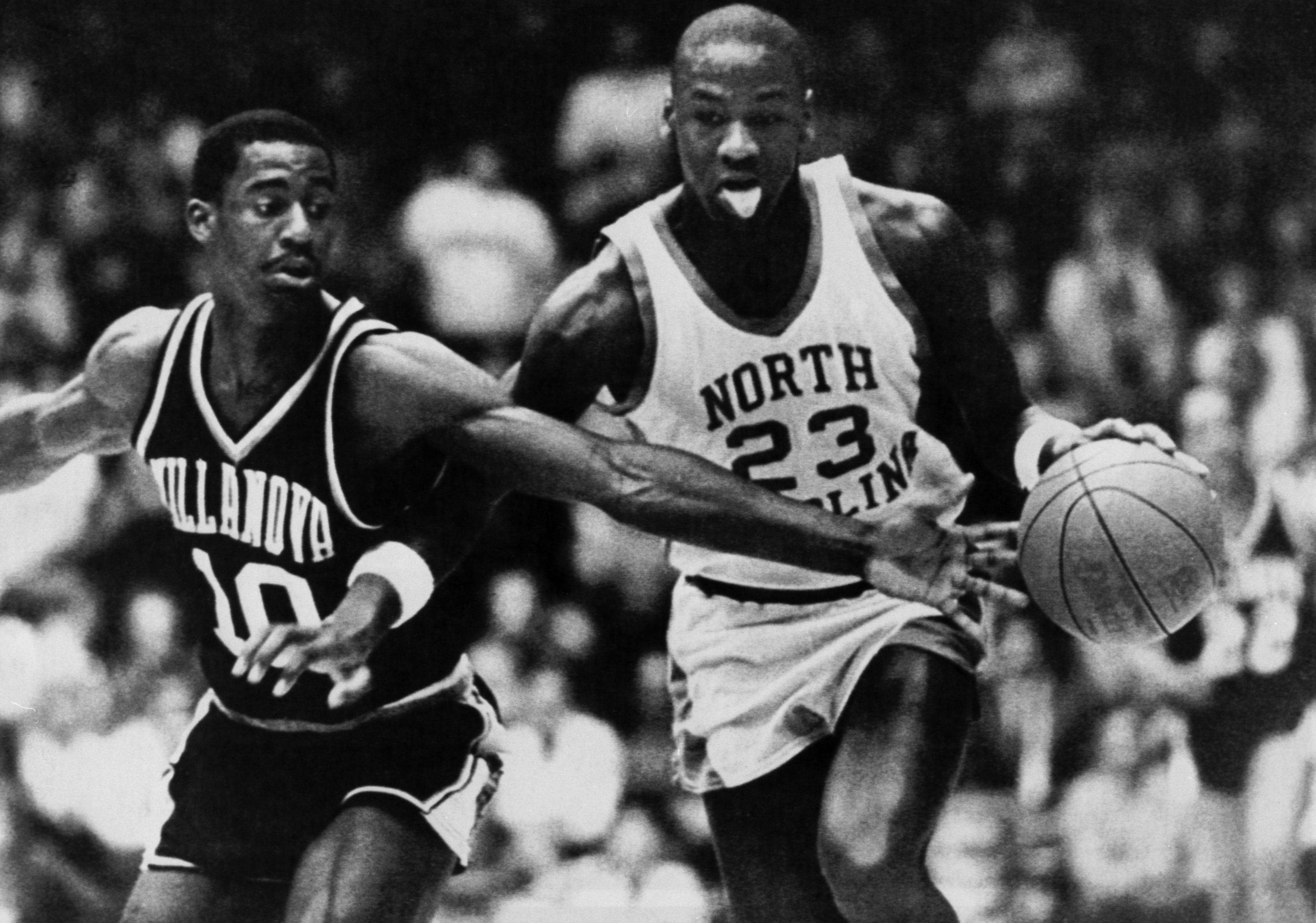 Many of today's college stars hit the ground running in their freshman seasons. The term "one-and-done" might as well be a hallmark for top NBA Draft prospects. Unlike modern "Diaper Dandies," Jordan didn't immediately command the spotlight.
A green Jordan came to Chapel Hill when the likes of James Worthy and Sam Perkins roamed the halls. He had to negotiate a coach in Smith who prioritized veteran leadership and slowly developing young players without letting them get lost in the glitz and glam of national exposure. It explains why Smith kept MJ off a Sports Illustrated cover before the 1981-82 season.
That's not to say Jordan didn't thrive.
Mike averaged 13.5 points, 4.4 rebounds, 1.8 assists, and 1.2 steals in his first season with the Tar Heels. He gave UNC a legitimate backcourt weapon to pair alongside Perkins' presence in the frontcourt and Worthy's excellence on the wing.
Still, Smith hoped to prevent Jordan from becoming overly arrogant. However, MJ's confidence and drive to be the best only increased after he downed the Georgetown Hoyas with a last-minute jumper during the 1982 NCAA title game. The shot gave Mike an elevated national profile, and he wanted to seize the moment.
Jordan started toying with UNC teammates as he became one of the NCAA's biggest stars
Michael Jordan had some braggadocio as a freshman. Worthy once called him a kid with a "big mouth." However, MJ's brash nature only grew.
During ESPN's SportsCentury piece on Jordan, former UNC center Matt Doherty said (h/t YouTube) that MJ routinely talked about posterizing teammates in practice.
"Michael, in the locker room before practice, would point to somebody and say, 'I'm gonna dunk on you today.'"

–Matt Doherty on Michael Jordan, via ESPN's SportsCentury
Former UNC assistant Roy Williams said, via SportsCentury, that he once asked Mike whether he wanted to be just like everyone else. Naturally, MJ proceeded to astonish the coaching staff with his dedication.
Jordan ultimately became one of the best players in the nation. He averaged over 20 points as a sophomore and shot a career-high 55.1% as a junior, winning the Naismith Award and Wooden Award during the 1983-84 season.
In many ways, Jordan's goading of teammates served as an internal motivator. He wanted to prove just how much better he was than everyone else on the floor. But it also forced teammates to be aware and raise their levels.
Naturally, Mike implemented a similar formula when he came to Chicago.
Jordan antagnoized Bulls teammates in a similar fashion
Michael Jordan took his approach from Chapel Hill and brought it to the Bulls.
Jordan irked teammates by refusing to pass them the ball and constantly bringing the heat in practice. He wanted Chicago to strive for perfection and went to any and all means to get his teammates on his level. That included baiting former Bulls guard Steve Kerr to fight him, though MJ later admitted he regretted the incident.
Regardless of how the standard fan perceives Jordan's tactics, they worked. The Bulls won six championships in eight seasons, cementing their place as one of the greatest dynasties in sports history.
Much of the success stems from the biting philosophy MJ first adopted at UNC.
Stats courtesy of CBB Reference.
RELATED: James Worthy Once Surprisingly Revealed Why He Would 'Much Rather' Guard Michael Jordan Over Larry Bird