Michael Jordan Cost 1 of His Biggest Fans Nearly $10,000 Over a Gallon of Expired Barbecue Sauce
There were few bigger celebrities in the 1990s than Michael Jordan, and businesses understandably wanted to capitalize.
Jordan was everywhere, from billboards to commercials, in the prime of his career. There's a reason Warner Bros. made Jordan the lead athlete in Space Jam rather than, say, Charles Barkley or Patrick Ewing. At one point, Jordan even lent his name, image, and likeness to a McDonald's meal.
McDonald's named the McJordan after Michael Jordan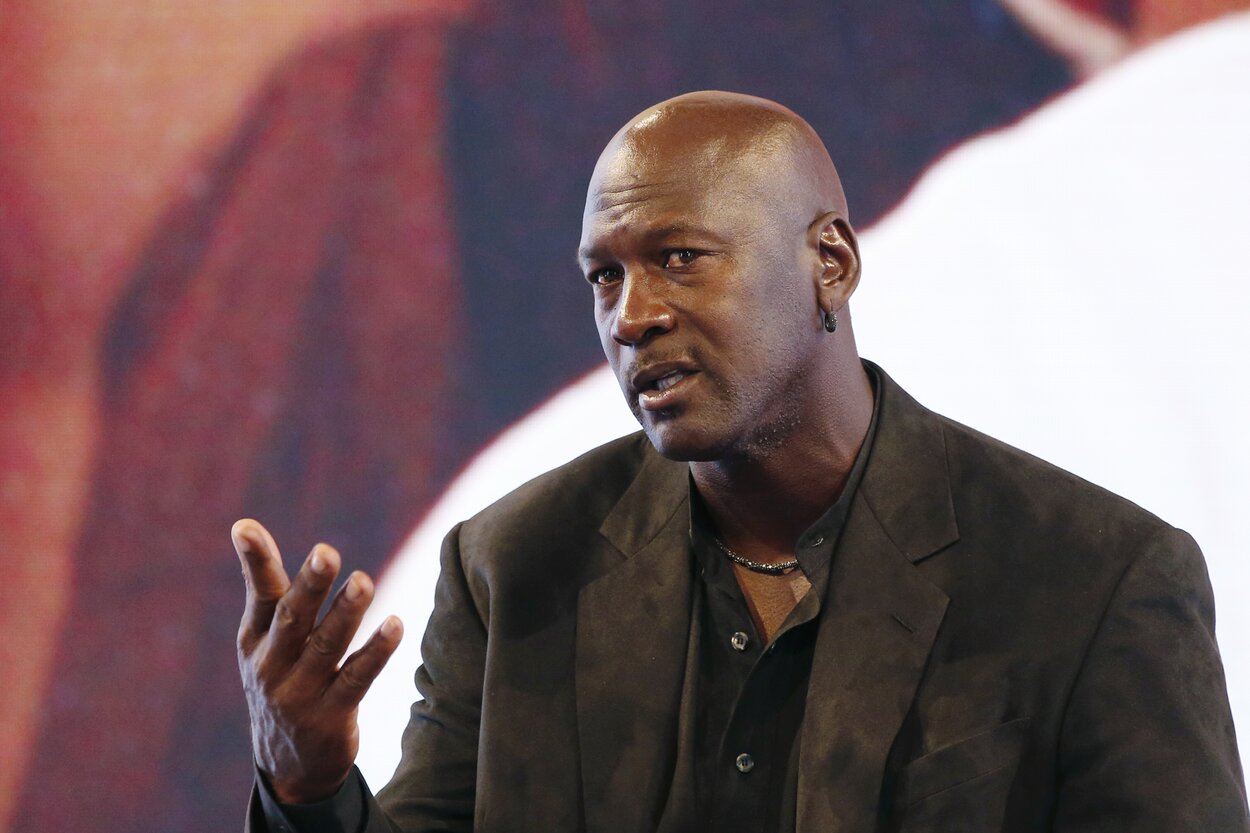 RELATED: Mike Vick Made $125 Million in the NFL But Ordered a Meal off of the Kids Menu With Arthur Blank
Anyone who went to a McDonald's in Chicago automatically had an extra food option that those in New York City or Los Angeles didn't at their local restaurants.
McDonald's restaurants in Chicago sold the McJordan, a burger named after Chicago Bulls star Michael Jordan. Despite its name, the McJordan wasn't anything fancy. The cheeseburger had pickles, raw onion, bacon, and barbecue sauce.
In theory, McDonald's customers could order or create that burger today as a custom job, although it'd likely look a bit different in 2021 than it did in the 1990s. But anyone who does that today won't get the experience Bulls fans did at the height of Jordan's career.
One of Jordan's fans paid nearly $10,000 for the sauce
RELATED: The Final Jersey Michael Jordan Ever Wore in an NBA Game Just Sold for Over $500,000
Nothing lasts forever, and that especially holds true for food and condiments.
Look, there's a reason everything in your pantry has an expiration date. Those crackers are eventually going to go stale or turn moldy.
One of Michael Jordan's biggest fans didn't care at all about those expiration dates. According to ESPN, a gallon of barbecue sauce sold for $9,995 on eBay in 2012. The black-colored gallon held a "McJordan BBQ sauce" label on it and was intended for the McJordan sandwich.
Mort Bank, a former McDonald's owner-operator in North Dakota, sold the gallon. Bank told ESPN that his daughter, who had previously helped him sell items on eBay, discussed putting the sauce up for sale.
"If I had known it was going to be red hot on the Internet, I might have done it differently, but $10,000 for barbecue sauce is pretty good."

Mort Bank
Bank did not disclose the buyer's identity when he spoke with ESPN.
Michael Jordan wasn't the NBA star with a meal in their name
RELATED: Charles Barkley Used to Eat Massive McDonald's Meals at Practice Instead of Working Out
When Mort Bank spoke with ESPN, he explained that Michael Jordan was the first person who ever received a McDonald's sandwich in their name.
Jordan wouldn't be the last to earn that honor, though. McDonald's applied a similar premise with Boston Celtics legend Larry Bird during that same period, and the Big 33 meal held the same components — meat, cheese, bacon, etc. — as the McJordan.
McDonald's never named a sandwich after LeBron James, however, and one shouldn't expect that to change anytime soon. James, who previously held an endorsement deal with McDonald's, walked away from that deal in 2017 and partnered with Blaze Pizza.
Like Sportscasting on Facebook. Follow us on Twitter @sportscasting19.