Michael Jordan Critics Once Slammed His Picks for the NBA Players Who Could Match His Success
If the NBA were to make its own Mount Rushmore, there is little doubt that Michael Jordan would be immortalized in stone. The Chicago Bulls great is not only cited as one of the best basketball players of all time but as one of the greatest athletes ever.
However, Jordan's off-court performance hasn't been as stellar. As the de facto GM of the Charlotte Hornets, the team has had 11 losing seasons over 14 years with Jordan at the helm. This has led many to believe that Jordan's understanding of the game isn't nearly as good as his ability to play. In September 2021, SportsCenter tweeted an old quote from Jordan that sent Twitter ablaze.
Michael Jordan chooses the best players of the modern era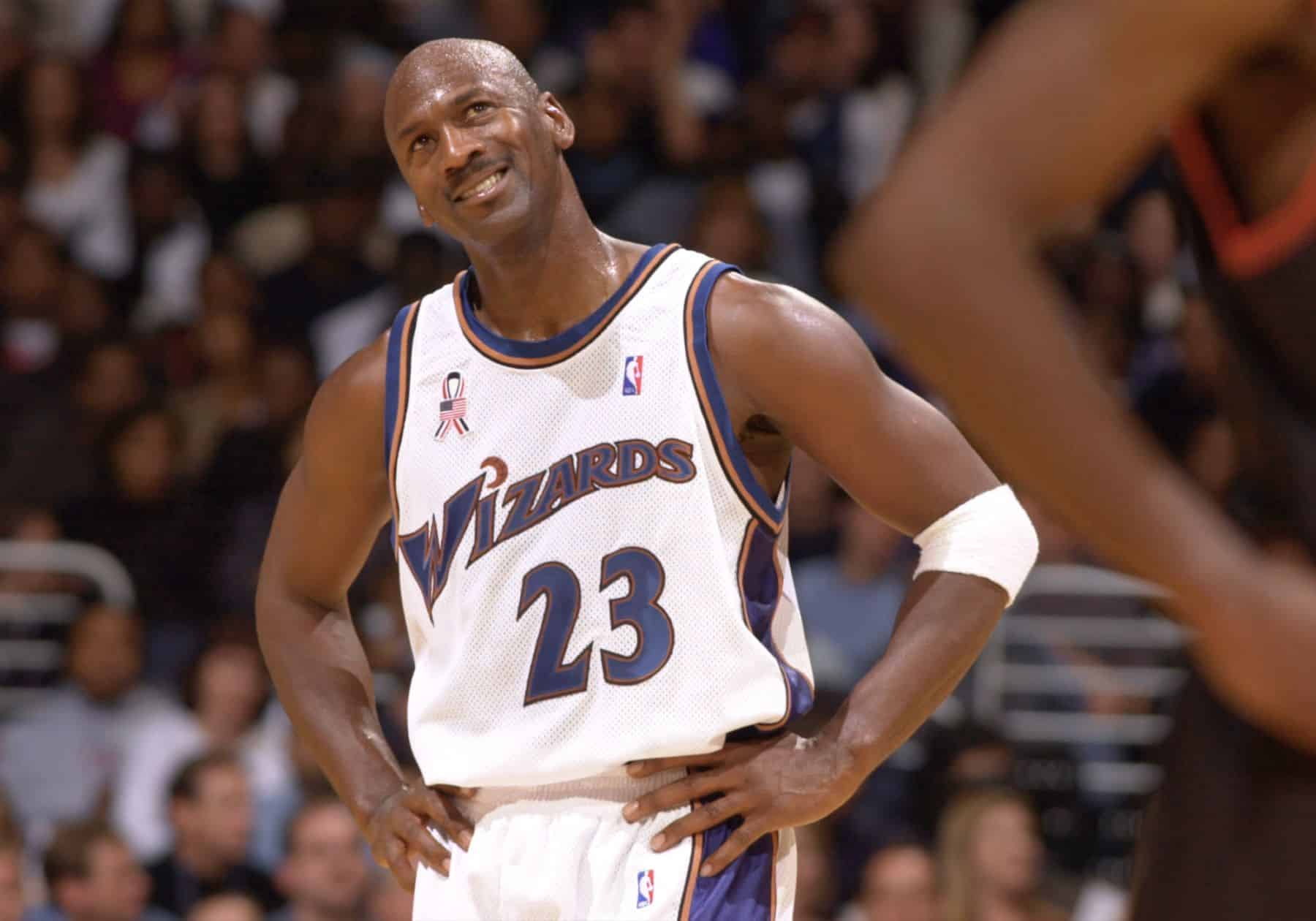 In the tweet is an old quote from Michael Jordan dating back to 2013. He is asked to list the modern players who would be just as great in the Jordan era. The former Bull was only able to pick four athletes: LeBron James, Kobe Bryant, Tim Duncan, and Dirk Nowitzki.
All four of these players are, without a doubt, great, and can easily be considered generational talents. All four are franchise players for their respective teams and could easily turn a horrible team into a playoff contender.
The critical reaction wasn't because these four were chosen but rather who Jordan left out. After all, Jordan wasn't asked to list the four best players but rather any number of players that would do well in his era. He was quoted as saying, "I can only come up with four."
Twitter's critical reaction
Twitter's reaction was quite critical of His Airness, who already has a reputation for speaking his mind. While some tweets did have legitimate critiques, others were quite dumbfounded. Take, for example, those who lobbied that Steph Curry should make the cut.
Don't get us wrong, Steph Curry is a tremendous player. The seven-time all-star does have an impressive resume, including the historic 2015-2016 season. However, most of the angry tweets pledging support for Curry neglected that Michael Jordan's quote was from 2013.
Curry wasn't drafted into the league until 2009. His early years were good by any measure but not legendary. He did make the all-rookie team but lost the Rookie of the Year Award to Tyreke Evans.
Curry would be considered a good player in 2013. However, anyone who said he was in the same league as LeBron, Dirk, Kobe, or Tim Duncan would be laughed out of the room. Of course, Curry would go on to light the league on fire in 2014 and the following years. Since then, Jordan has changed his tune about Curry. However, the two basketball greats still get into confrontational hot takes on each other from time to time.
Michael Jordan's enduring legacy
Even though Steph Curry and Michael Jordan have lobbed mild disses at each other, Curry still recognizes His Airness as the GOAT.
Jordan led his team to six NBA championships. This number probably would've been higher if Jordan didn't take a hiatus to play baseball at the peak of his career. Jordan continues to hold the record for all-time points averaged in playoff games at 33.5, per USA Basketball. He holds the same record for the regular season at 30.12.
Jordan was a six-time NBA champion and was named Finals MVP in each championship. He would go to the All-Star game 14 times and be named league MVP a total of five times. While his on-the-court greatness isn't in question, his opinions continue to be held under scrutiny.
RELATED: Michael Jordan Once Used 4 Words to Completely Destroy Stephen Curry and the Warriors