Michael Jordan Doubles Down on Lucrative Partnership With Sportradar After Massively Successful IPO
Chicago Bulls great and NBA Hall of Famer Michael Jordan first invested in Sportradar back in 2015. Now, he sees an opportunity to grow that investment after the sports gambling data company had a very successful initial public offering (IPO) last week.
Jordan was part of an initial round of funding for Sportradar, then a company in its nascent stages, back in 2015. Other investors at the time included Dallas Mavericks governor Mark Cuban and Washington Wizards governor Ted Leonsis. Five years later, Jordan is doubling down on that first investment.
Michael Jordan is upping his stake in Sportradar and will serve as a special adviser
The value of Michael Jordan's 2015 investment with Sportradar is unknown, though he's thought to have owned less than 5% of the company. Regardless, he's upping his share.
Sportradar announced earlier this week that Jordan had increased his stake. Additionally, Jordan will serve as a special adviser to the company's board. He indeed has manifested more influence in the group, which is coming off a pretty successful week.
"Not only is Michael Jordan one of the most iconic sports figures of all time, but he is a legendary leader who believes in Sportradar's mission to enhance fan engagement through our fully integrated technology and services platform," Sportradar chairman Jeffery Yabuki said in a statement, via Sportico. "We are thrilled to have Michael contribute to Sportradar's business efforts moving forward."
The first public listings valued Sportradar at $8 billion. That valuation dropped to $7.4 billion as the share price dropped on the first day, but the sports gambling data still raised $513 million through the IPO.
Sports gambling has become a massive enterprise. That makes Sportradar's data algorithms increasingly valuable as betting legalization continues to sweep across the United States.
Sportradar's linear trajectory
Michael Jordan's arrow pretty consistently pointed upwards with the Bulls as he helped guide one of the greatest dynasties in NBA history. The same can essentially be said of Sportradar's trajectory.
Sportradar had been valued at just over $3 billion as early as last year. However, the company saw a revenue increase of nearly $100 million in the first six months of 2021 compared to that same timeframe in 2020.
Moreover, Sportradar has struck partnerships with practically every major professional sports league in recent years. It also supplies data to the likes of DraftKings and FanDuel, among others. Interestingly, Jordan is also a special adviser to the DraftKings board.
The public had a pretty straightforward response to Sportradar's availability on the open market. Shares also jumped an additional 3.5% after it was announced Jordan would be serving as a special adviser.
In other words, MJ likely realizes he has a good opportunity to make some money, hence the decision to increase his stake.
Michael Jordan's net worth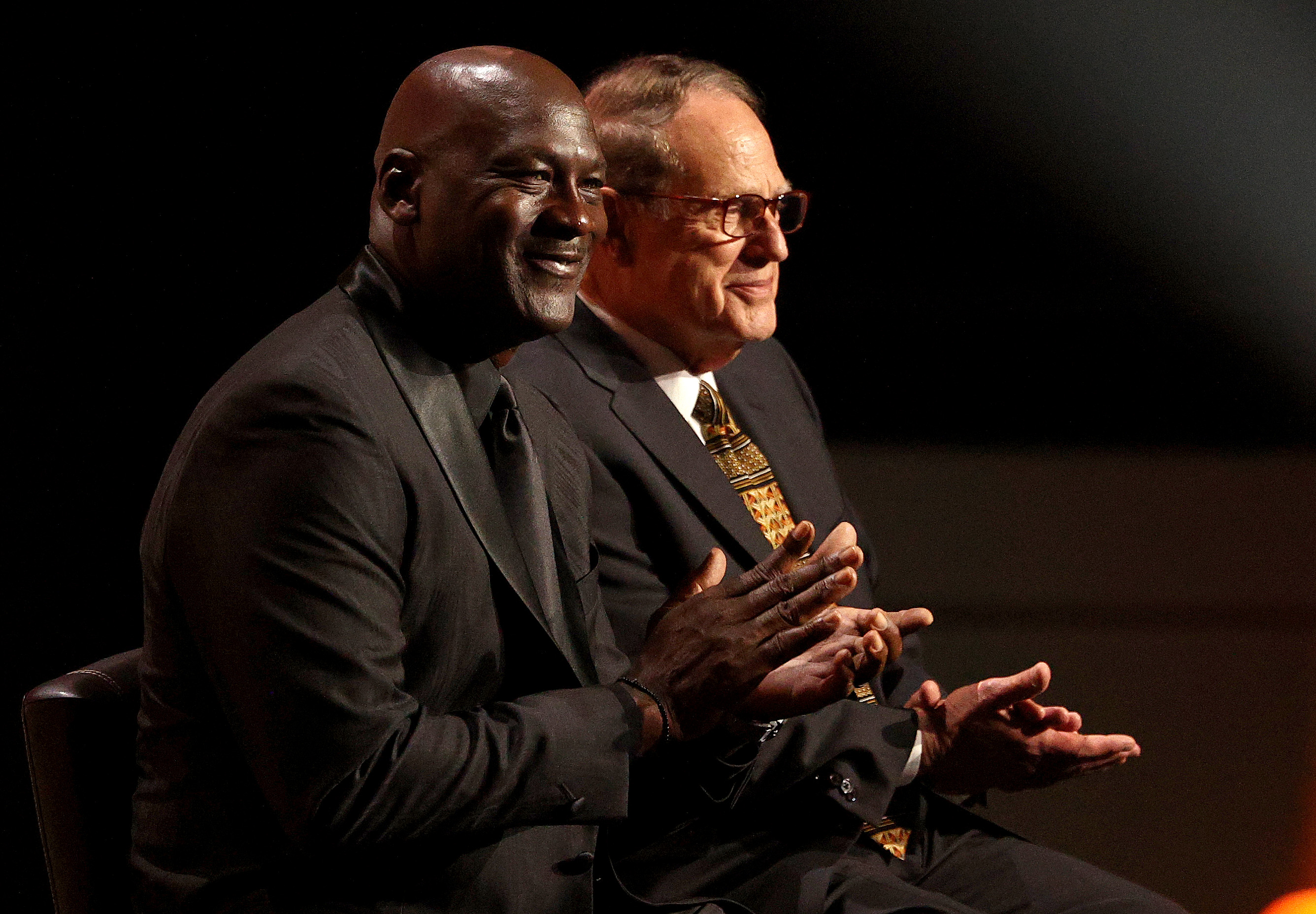 Can Sportradar help His Airness add to his $1.6 billion net worth?
Michael Jordan made around $90 million during his playing career with the Bulls, but that's a pittance compared to the stacks he has obtained through partnerships with Nike (Jordan Brand), Hanes, Gatorade, and a host of other corporate sponsors.
After so many around the globe invested in him, it's Jordan who has become the investor. He previously put money in tech companies and reprises his role as governor of the Hornets. He is also very prevalent in the sports betting space, more so after increasing his stake in Sportradar.
RELATED: Michael Jordan's Former Teammate Dishes the Details of MJ's Custom Golf Clubs