Michael Jordan Had an Extra $250,000 Gift for Charlotte After He Bought the Bobcats
A new decade meant a new role for Michael Jordan when he bought the Charlotte Bobcats in 2010.
The Bobcats were still relatively new to the NBA, and Jordan's return to North Carolina came with expected fanfare. The cheers and optimism surrounding Jordan's arrival in the NBA ownership ranks only increased when the six-time champion unveiled a gift for Charlotte.
Michael Jordan bought the then-Charlotte Bobcats in 2010
RELATED: It's Easy to Forget Michael Jordan Was Once an NHL Owner
Michael Jordan originally bought a minority stake in the Charlotte Bobcats in 2006, only three years after he ended his NBA career.
At the time, Jordan served as the Managing Member of Basketball Operations. That title that came back to haunt him when Adam Morrison, the Gonzaga star and the Bobcats' first-round pick in the 2006 NBA draft, didn't pan out in the NBA.
By 2010, Jordan wanted more to do with the Bobcats. Jordan and his group, MJ Basketball Holdings, reached an agreement to take control of the franchise from Robert L. Johnson, the majority owner, in February of that year.
The NBA officially approved Jordan as the Bobcats' new owner in March 2010.
Jordan had a $250,000 gift for Charlotte later that year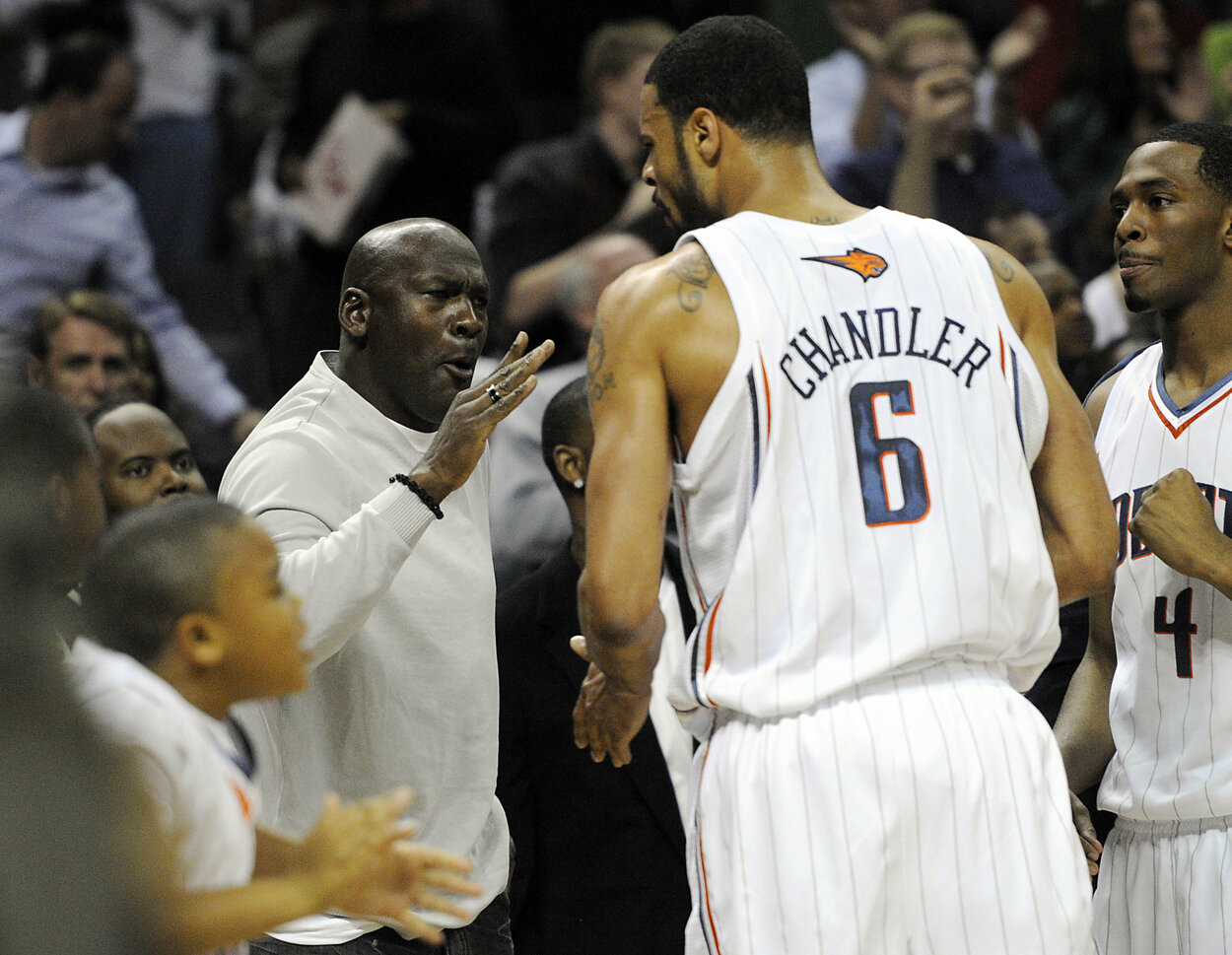 RELATED: Michael Jordan Finally Breaks Silence and Makes Powerful Statement on Charlotte Hornets Rookie LaMelo Ball
Despite his mediocre resume as a front office executive, Michael Jordan's transition to majority owner made Charlotte Bobcats fans excited in 2010.
Jordan played at the University of North Carolina and is among the greatest players to ever suit up for the Tar Heels. Although Adam Morrison didn't pan out, the Bobcats nonetheless built a core that made the postseason in the spring of 2010.
Later that year, Jordan found another way to make the local population very happy. According to WBTV in Charlotte, Jordan and Bobcats Sports & Entertainment donated $250,000 to Charlotte-Mecklenburg Schools and their middle school student-athletes amid budget cuts.
When discussing the donation, Jordan said that he recognized the "important role that sports plays in the lives of children at a critical time in their physical and emotional maturation."
"As an organization committed to bringing positive and lasting change to our community in the areas of education, fitness, and youth development, we're compelled to help educators who are forced to make impossible decisions with their budgets by doing what we can to ensure every student-athlete has the opportunity to compete in school sports this year."

Michael Jordan
The station quoted Reggie Smith, a student who directly benefited from Jordan's donation. Middle school athletes had to pay $50 per sport, and high school athletes needed to pay $100 per sport.
"It's more helpful that I can play," Smith said, "instead of worrying about if I can play or not."
Michael Jordan has remained a charitable figure over the years
RELATED: Giannis Antetokounmpo's Charity Work Proves He's More Than Just a Great Basketball Player
Michael Jordan might have been hard on teammates and opponents alike, bu no one should ever doubt his love for the community.
Jordan has always done his best to help the less fortunate or those struggling in a tough time. When Jordan ended his retirement and played for the Washington Wizards during the 2001-02 season, he donated his entire salary to 9/11-related charities. 
Jordan and the Bobcats, who are now the Hornets, have always supported local education and the military. Last year, Jordan donated $2 million to Feeding America and food banks in the Carolinas and Chicago. That money came from proceeds related to The Last Dance, the ESPN docu-series about Jordan and the Chicago Bulls. 
Like Sportscasting on Facebook. Follow us on Twitter @sportscasting19.