A Michael Jordan Fan Is Missing $3,000 From Their Bank Account Because of an Expired American Express Card
There is a price for everything in this world, especially when it relates to Michael Jordan.
Basketball fans and collectors understandably want anything they can get if Jordan owned it, signed it, or even touched it. That is especially true for those who have extra money to burn and want to spend it on someone else's belongings.
One of Michael Jordan's fans spent over $3,000 on his old credit card
RELATED: What Did the Michael Jordan Love Letter, Which Just Sold for Thousands, Say in It?
There is definitely some type of character test that involves finding a celebrity's credit card.
What would you do if you lucked into having Michael Jordan's American Express card? Would you immediately track down Jordan and give it back, or would you make a purchase or two? Or, would you keep the card and spend as much as you could before Jordan ordered a new one?
One lucky fan could have imagined that in their head when 2012 arrived. An AMEX card Jordan owned in the mid-2000s — it was valid through July 2005 — went for over $3,000 in an auction that year. 
The lucky winner paid $3,146 to obtain Jordan's authentic and expired credit card. Interestingly, the card is the standard and simple green version rather than the fancy types those with more money can buy. Maybe Michael Jordan is just like his fans, after all.
Jordan's memorabilia continues to be very popular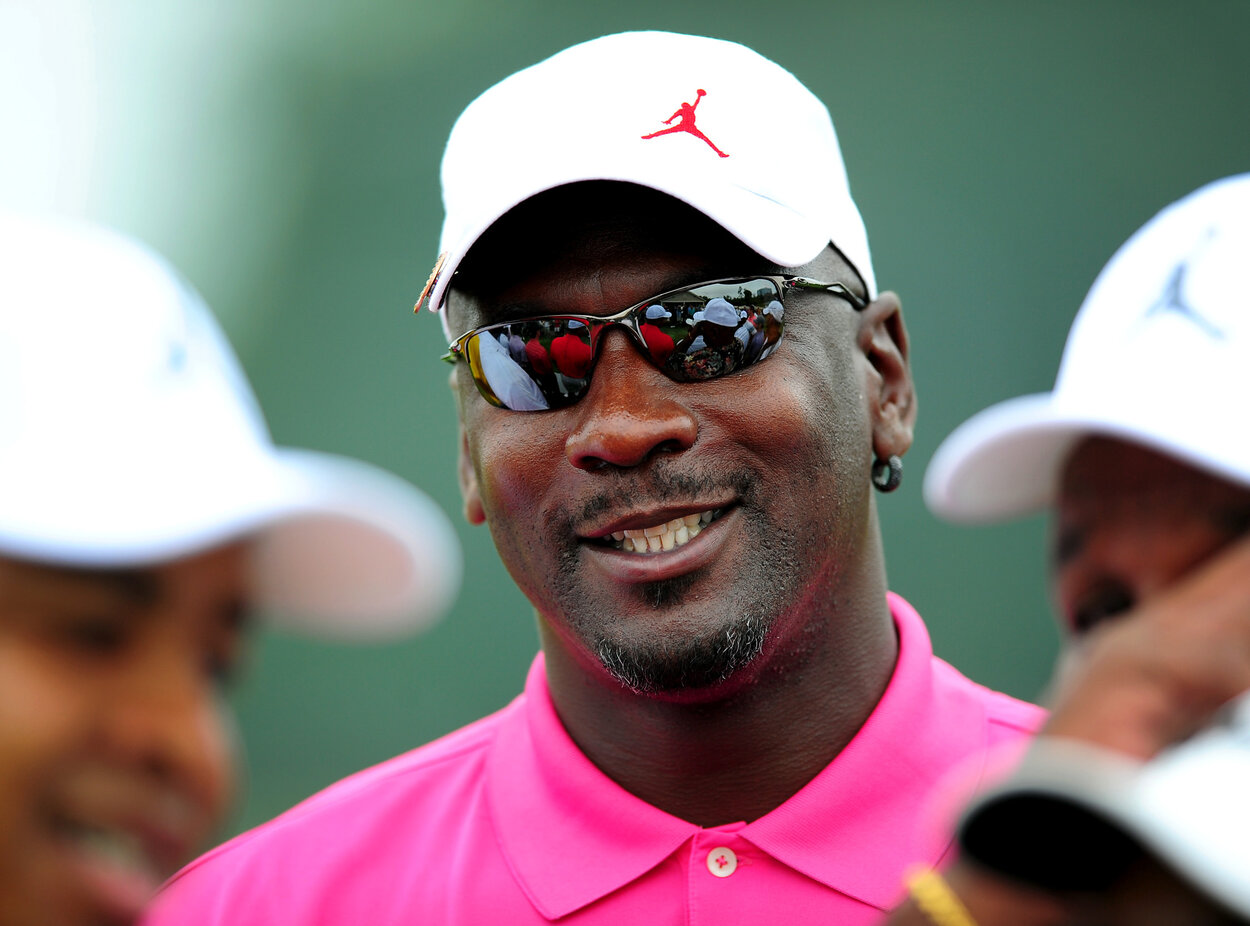 RELATED: Michael Jordan's Game-Used Bulls Uniform Sold for Half His Rookie Salary
Michael Jordan is one of the most iconic athletes in sports history, and it remains that way nearly 20 years after he played his final game in the NBA.
It makes sense, then, that fans and collectors would continue to spend money on things he owned. It seems safe to believe that most Michael Jordan game-worn jerseys are going for far more than one belonging to Kwame Brown.
According to Sports Collectors Digest, a jersey Jordan once held in a photo sold for $320,00 in December 2020. He held the jersey when the Bulls introduced him at a press conference in September 1984.
And even as Jordan gets older, there will be no shortage of his memorabilia that comes available on the market. It will be interesting to monitor what some of the vintage Jordan trading cards go for in the coming years, especially as Tampa Bay Buccaneers star quarterback Tom Brady continues to make history with his rookie cards.
Michael Jordan is among the latest investors in 'NBA Top Shot'
RELATED: What Is NBA Top Shot and How Does It Work?
There is a new collecting trend in sports, and Michael Jordan is trying to take advantage.
Jordan joined current NBA stars Kevin Durant and Klay Thompson as players who invested in Dapper Labs, which created NBA Top Shot. For those unfamiliar with NBA Top Shot, it allows fans to collect virtual highlights that, in essence, are digital trading cards. Instead of owning a trading card depicting Stephen Curry shooting a 3-pointer, you would have the highlight.
NBA Top Shot currently has highlights of current NBA players. If or when the time comes when Jordan, Dennis Rodman, and other players from the Chicago Bulls dynasty start having their own "moments" on Top Shot, the marketplace will likely be an even more active place.
Like Sportscasting on Facebook. Follow us on Twitter @sportscasting19.