Michael Jordan Made a Former Bulls Player Feel Like He Had Just Met a Ghost During 1 of Their First Encounters
Michael Jordan's NBA career with the Chicago Bulls made him a larger-than-life human. For some people, meeting him would be like meeting someone who is not from this earth. That was the case for a former Bulls player, as he said that being around Jordan is like being around a ghost. That former Bulls player was three-time Sixth Man of the Year Jamal Crawford.
Michael Jordan's NBA career with the Bulls made him larger than life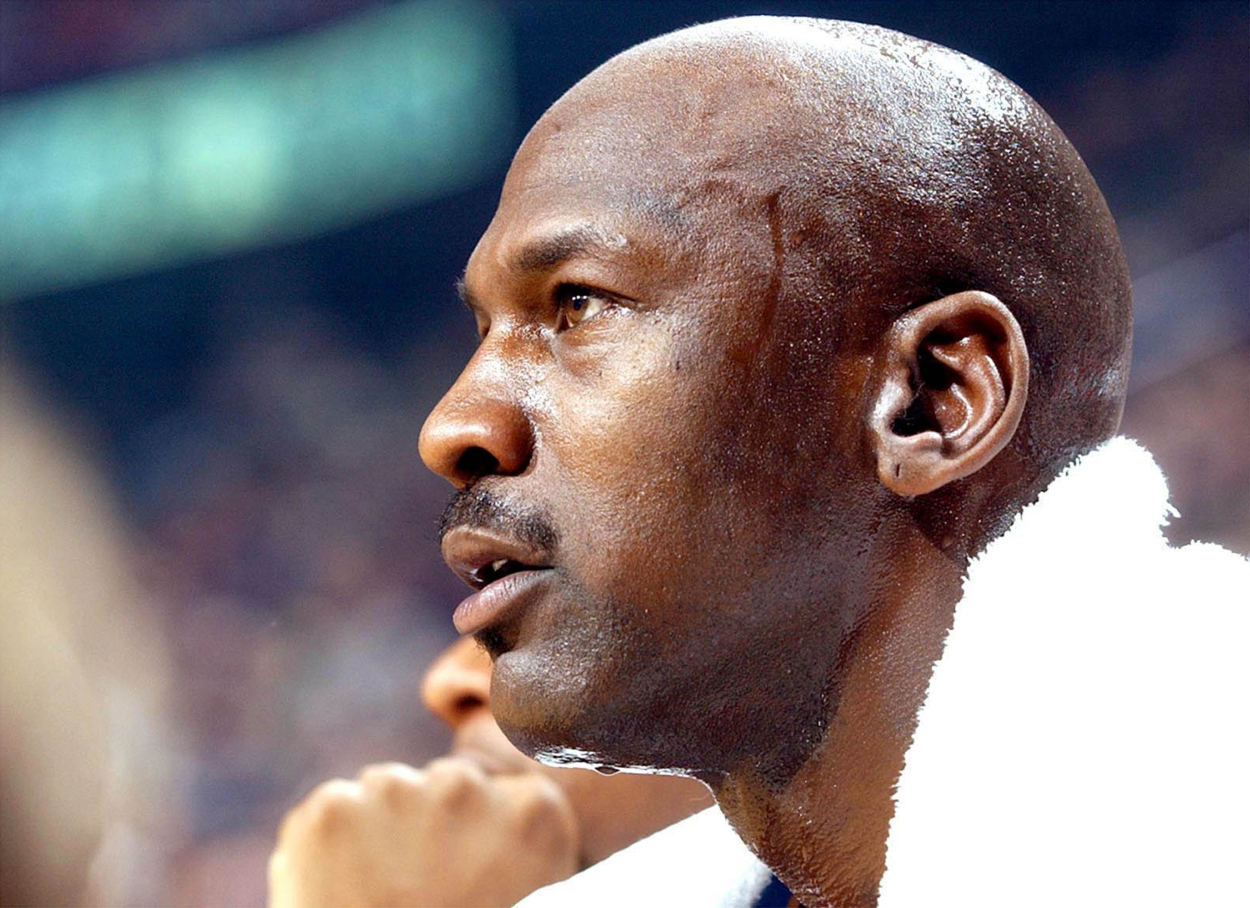 RELATED: Michael Jordan Is Loved by Many, but a Famous Rapper Once Called Him a 'Scumbag' and Compared Him to Donald Trump
Michael Jordan became an icon during his NBA career with the Chicago Bulls. What he was able to accomplish on the basketball court really seemed out of this world.
Jordan earned 14 All-Star selections during his career, led the NBA in points per game in 10 different seasons, won the league MVP award five times, and won the 1987-88 Defensive Player of the Year award. Michael Jordan also led the Bulls to six NBA championships, as they accomplished two separate three-peats.
Overall, Jordan is fifth in NBA history with 32,292 career points. His 30.1 career-points-per-game average is also No. 1 all-time.
Michael Jordan's NBA success with the Bulls, though, didn't just make him a Hall of Famer, but it also made him a successful businessman. His Jordan Brand has dominated for Nike, as it is reportedly worth more than $10 billion, according to Forbes. People will literally do almost anything for his shoes just because of the iconic legacy around Jordan.
With the Bulls legend being all over TV and advertisements for decades, meeting him can almost be like you're meeting someone who isn't real. This was the case for former NBA star Jamal Crawford.
Jamal Crawford said meeting Michael Jordan is like meeting a ghost
RELATED: Michael Jordan Is a $1.6 Billion Celebrity but Showed No Shame When Asking for Another Star's Autograph
The Chicago Bulls traded for Jamal Crawford on NBA draft night in 2000 after he went to the Cavs with No. 8 overall pick. Michael Jordan was not on the Bulls at that time, as he was in the midst of his second retirement before joining the Washington Wizards the next year. Jordan, though, still took the time to meet Crawford.
Jordan then ultimately invited Crawford to work out with him that summer. Crawford did just that but quickly noticed something different about Jordan.
"His aura — it was like a ghost," Crawford said on the March 23 episode of Shannon Sharpe's Club Shay Shay. "He don't seem real."
Sharpe actually agreed with Crawford, as he also said that Jordan does not seem real.
"Think about that; me and you both feel the same way," Crawford said. "There's a million other people that feel the same way that see this dude — he don't look real."
Sharpe then took it a step further.
"The first time I met him, I'm looking at him, and I know he thought I was crazy because it's like he was levitating," Sharpe said. "… You're not supposed to be blasphemous like this, but he's like a God. I can't explain it. Everybody else that's ever met him, even superstars from Shaq to LeBron, everybody that's ever met him has said the exact same thing. That he doesn't seem real."
Crawford added that "it looks like there's white smoke around him."
That sounds pretty incredible, especially since both Sharpe and Crawford said the same thing.
Crawford then ultimately spent more and more time with Michael Jordan, despite Jordan no longer playing for the Bulls. And while Crawford didn't become an out-of-this-world human like Jordan, he still became a solid NBA player.
Jamal Crawford had a nice NBA career
RELATED: Michael Jordan's Competitiveness Seeps Into All but 1 Area of His Life, According to Actor Will Smith
Jamal Crawford ultimately spent his first four NBA seasons with the Bulls, and in his fourth season, he averaged 17.3 points per game. After that, though, he became one of the best scorers in the league. Crawford scored as many as 20.6 points per game with the New York Knicks in 2007-08 and went on to earn three Sixth Man of the Year awards with the Atlanta Hawks and LA Clippers.
In 20 NBA seasons, Crawford played for nine different NBA teams and averaged 14.6 points per game on 34.8% shooting from 3-point range.
No, Jamal Crawford didn't become a Michael Jordan-type legend, but you have to think that spending time with the ghost that is Jordan had to have helped him become the successful NBA player he became.
Stats courtesy of Basketball Reference