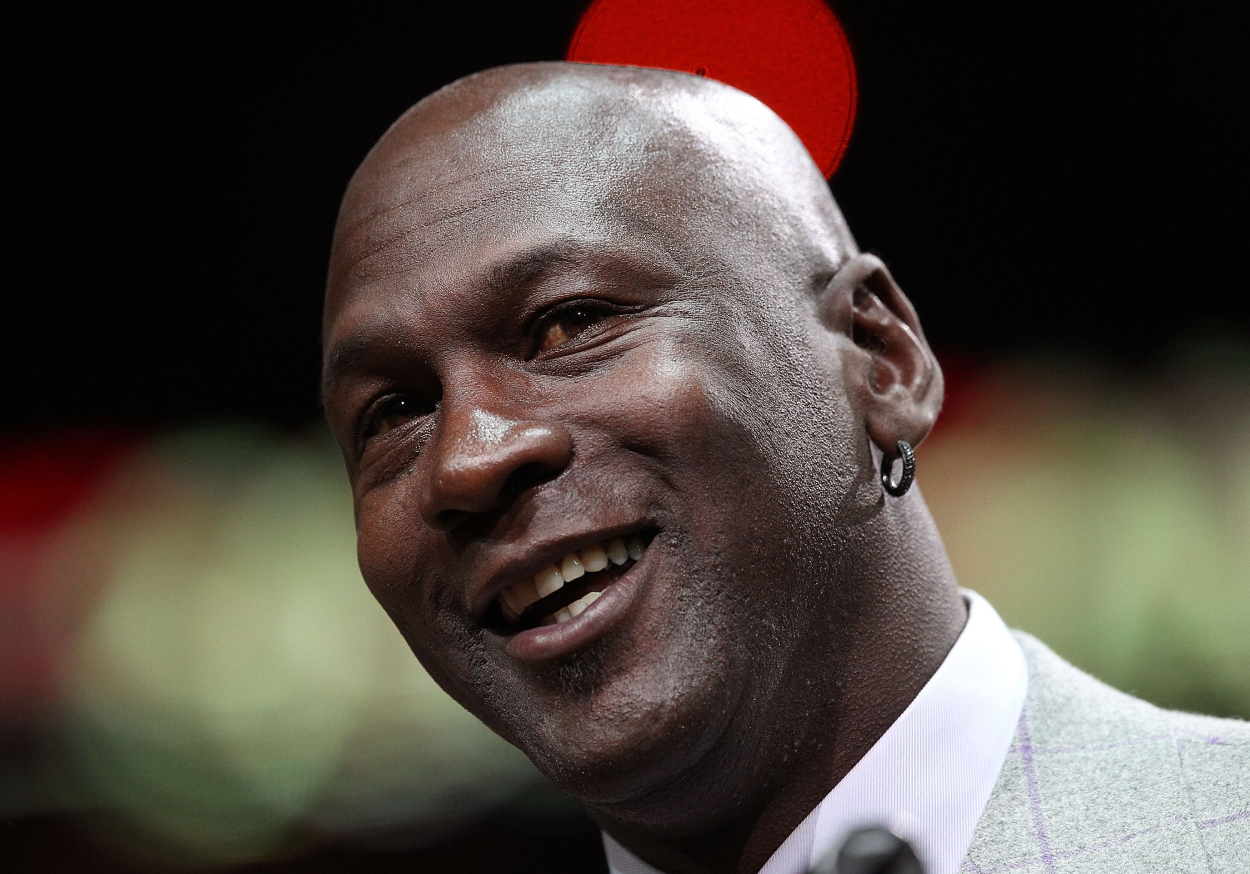 Michael Jordan Has Talked to His Specific Friend Almost Every Day for 30-Plus Years: 'We Have a Lot of Fun'
NBA legend Michael Jordan is known for having an intense personality, as he was one of the fiercest competitors to ever take the basketball court. However, Jordan doesn't go a day without talking to one of his good friends, and that has been the case for them throughout the past 30 years.
We all know NBA legend Michael Jordan as the fiercest competitor to ever live. We saw during The Last Dance that he was hard on his teammates from time to time and that grudges helped him gain an edge whenever he was competing on the court.
Because of this, one could easily assume that it would be difficult to be friends with Jordan, especially if he wants to constantly beat you at everything. But MJ has actually had a tight friendship with another former athlete for over 30 years.
That former athlete (and broadcaster) is Ahmad Rashad.
Ahmad Rashad became friends with Michael Jordan while covering the NBA
After spending about a decade in the NFL, Rashad became a successful broadcaster, eventually working for NBC as an NFL commentator. According to Sports Illustrated, he also covered the Olympics and was a worldwide sports correspondent.
In 1990, though, Rashad began hosting Inside Stuff and covering the NBA, as that was around the time NBC acquired the rights to NBA games. He also, of course, covered Michael Jordan and the Chicago Bulls.
While covering the Association, Rashad formed what seems to be an unbreakable bond with basketball's GOAT.
They have talked pretty much every day for 30-plus years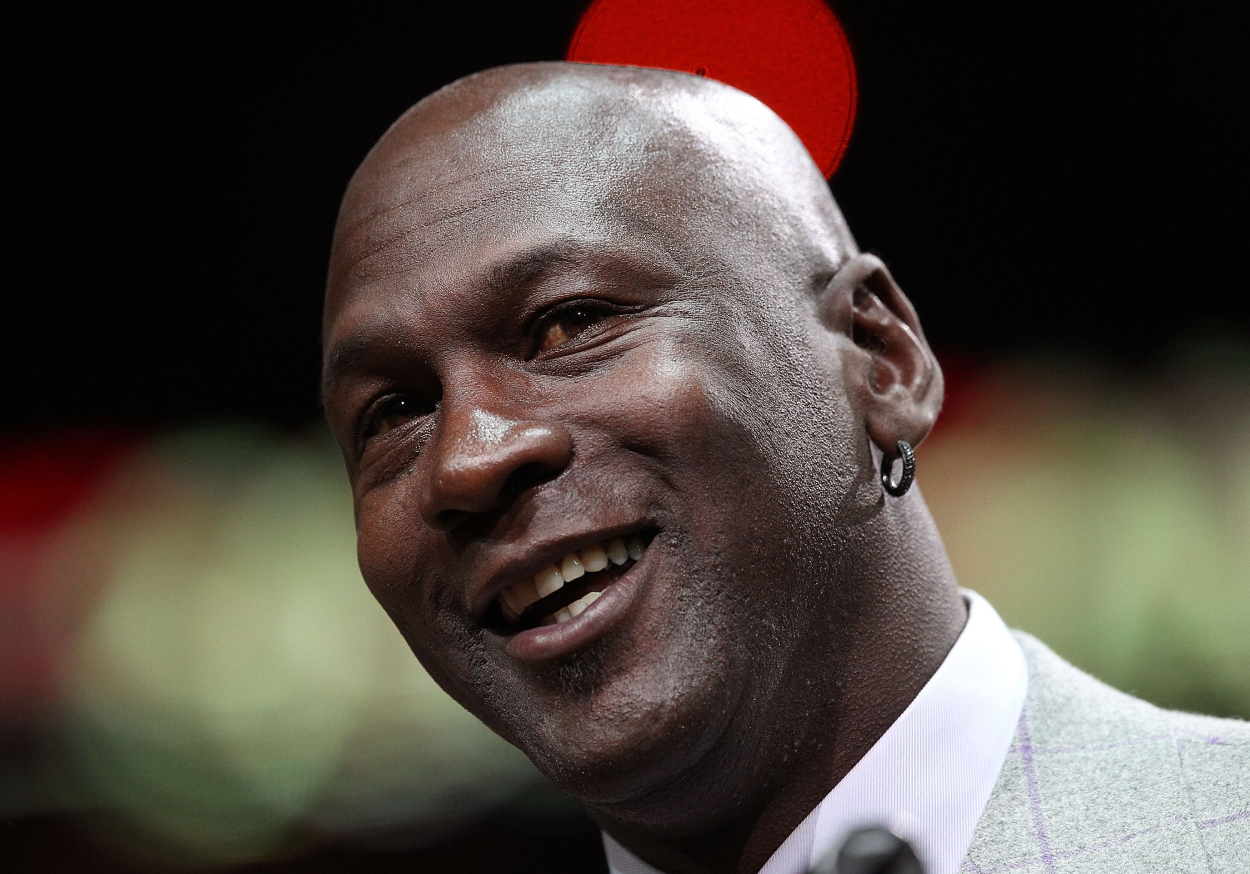 Rashad recently appeared on SportsCenter and spoke to his former NBC colleague Hannah Storm. She then asked him about his close relationship with Jordan.
"Hannah, do you remember when we first got the NBA when we were both at NBC? And I went out to do a game in the summertime because we were going to show that, to show that we now had the NBA and I was going to be dealing with it," he said on the July 19 episode. "So, we (Rashad and Jordan) met that particular night. And somehow, from that day on, we probably have talked on the phone every day since then."
He continued: "We had brunch yesterday; I saw him this morning. It's just a friendship that has lasted. I think we hit it off right off the bat, and it's just like we're family. It's a beautiful thing; we have a lot of fun."
However, their close relationship doesn't get Rashad out of losing to Jordan — especially in golf.
"He's beaten me more than I've beaten him," Rashad said. "But I think the times that I have beat him bothers him more than the times he's beaten me."
No matter who wins more in golf, the Jordan-Rashad duo is still a pretty successful one.
Michael Jordan is an NBA legend, and Ahmad Rashad found success in the NFL
Jordan is, of course, widely known as the greatest basketball player to ever live. He won six NBA championships, six NBA finals MVPs, and five league MVPs. He is also fifth in NBA history in total points with 32,292 and first in career points-per-game average with 30.1. 
Rashad, on the other hand, was also a successful athlete.
After having a Hall of Fame college football career in which he was an All-American running back as a senior at Oregon, Rashad was the No. 4 overall pick in the 1972 NFL Draft. He then earned four Pro Bowl selections as a receiver with the Minnesota Vikings from 1978 through 1981 and gained over 1,000 receiving yards in 1979 and 1980. Rashad also played in Super Bowl 11 with the Vikings and caught three passes for 53 yards in a loss to the then-Oakland Raiders.
Rashad may not have had as great a football career as Jordan did in basketball, but the two stars are certainly successful and might have one of the most influential friendships in sports.
Stats courtesy of Basketball Reference and Pro Football Reference