Michael Jordan Shares His Honest Opinion of the Chicago Bulls' Massive Offseason Improvements: 'My Old Team Chicago Made Some Big, Big Changes'
The 2021-22 NBA season is right around the corner, and while many of the same teams will likely stay atop the Eastern and Western Conferences, a new squad could find its way into the mix: the Chicago Bulls.
Chicago made massive changes this offseason by acquiring multiple stars who can possibly transform the franchise from a laughingstock into a legit threat. But it's not just fans who have high hopes; it appears the Bulls' offseason moves were so significant that even Michael Jordan is impressed.
The Chicago Bulls improved significantly during the 2021 offseason
The Bulls have struggled substantially over the last few seasons. They haven't made the playoffs since 2016-17, and they won fewer than 30 games each year from 2017-18 through 2019-20.
In 2020-21, though, Chicago improved greatly under new head coach Billy Donovan. While the team still missed the postseason, it ended up going 31-41. First-time All-Star Zach LaVine also proved to be one of the top scorers in the league last season, averaging a career-high 27.4 points to go with 5.0 rebounds and 4.9 assists. He also shot career-bests in field-goal percentage (50.7%) and 3-point shooting percentage (41.9%).
In addition to just playing better, the Bulls also traded for big man Nikola Vucevic during the season. The former Orlando Magic star has averaged 21.3 points and 11.6 rebounds combined over the last three seasons.
Chicago, however, didn't stop there.
The franchise added DeMar DeRozan this offseason, who is a 20.1 career points per game scorer. It also welcomed Lonzo Ball and a great defender in Alex Caruso. 
While the latter will likely be a big-time presence off the bench, a starting five consisting of Ball, LaVine, DeRozan, and Vucevic might be one of the most talented in the league.
MJ certainly seems impressed, too.
Michael Jordan shared his opinion of the current Bulls squad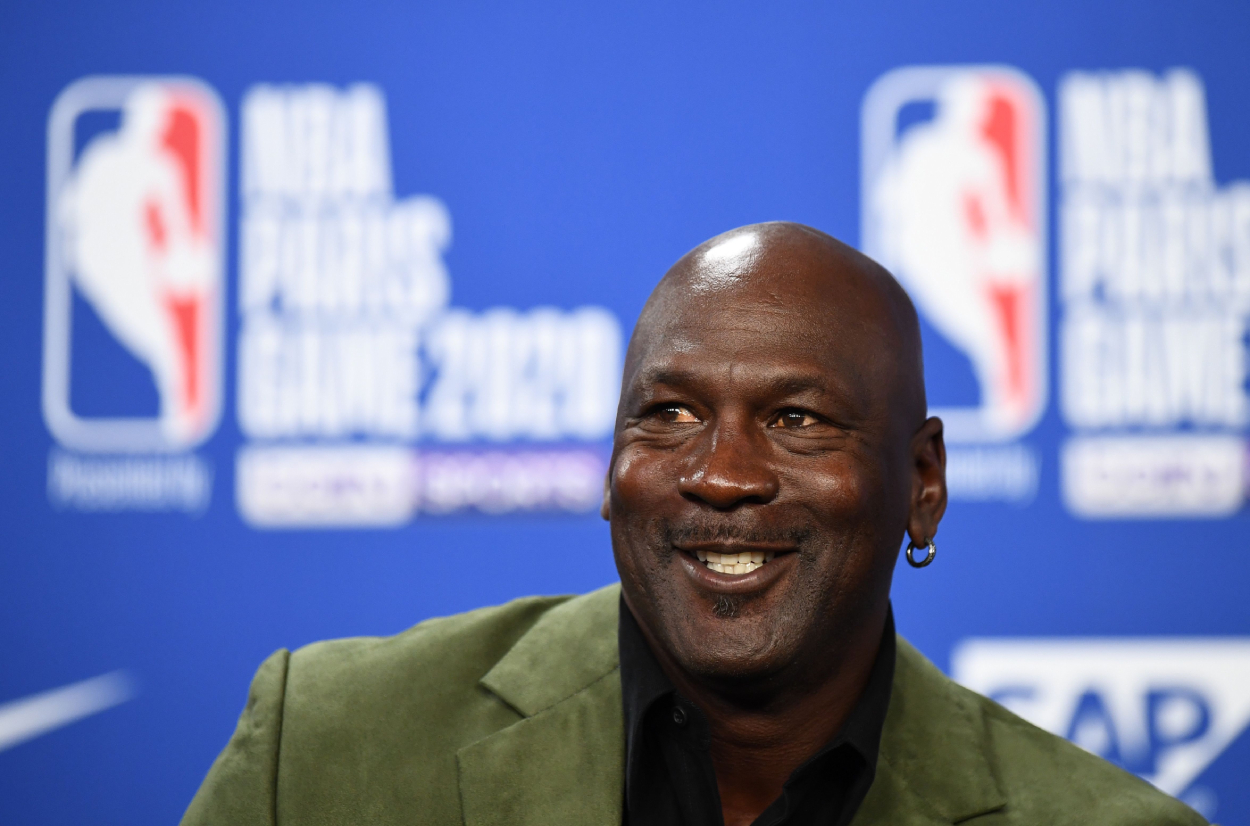 Michael Jordan knows a thing or two about having success on the Bulls. He won six championships in eight seasons with Chicago between 1990-91 through 1997-98, including two separate three-peats.
His Airness recently appeared on Today, and he discussed which teams can win it all this season.
"It's hard to knock out Milwaukee," Jordan said on the Oct. 11 episode. "I'm a firm believer that if you're a champion, someone's gonna have to knock you off the pedestal. Brooklyn in the East, you got Miami's changed."
The Hall of Famer also went on to say that the Lakers and Clippers are both "gonna come back," but when it came to the Eastern Conference, he had something else to add.
"My old team Chicago made some big, big changes. So, they may compete in the East as well," Jordan said.
Well, that should be encouraging for Bulls fans and players like LaVine and DeRozan to hear. The greatest player in franchise and (arguably) league history has confidence in their team. And with a squad like the Brooklyn Nets having its Kyrie Irving issue, who's to say they can't compete in the East?
Are the Chicago Bulls actually contenders?
It's difficult to say whether the Bulls are actually contenders for the Eastern Conference crown at this point. They didn't make the playoffs last year, and the East has teams like the Nets, Milwaukee Bucks, Philadelphia 76ers, and Miami Heat. The New York Knicks, Atlanta Hawks, and Boston Celtics have all proven they are forces to be reckoned with as well.
But Chicago certainly has enough talent to make some noise, as three players on its roster can score 20 points a night (LaVine, DeRozan, and Vucevic). It also has Ball, who filled up the stat sheet last season (14.6 points, 5.7 assists, and 4.8 rebounds per game), and a solid young guard in Coby White, who averaged 15.1 points and 4.8 assists per game in his second year in 2020-21.
The names mentioned above are, of course, in addition to solid role players like Alex Caruso, Patrick Williams, and Tony Bradley.
No, Chicago's roster doesn't have much experience playing together, but it has the skill to compete with the best of the best in the East. So, all in all, there's a decent chance the Bulls could prove Michael Jordan right this year: They could make things very interesting in the Eastern Conference.
Stats courtesy of Basketball Reference
RELATED: Michael Jordan's Famous Competitive 'Philosophy' Actually Came From Someone Else: 'He's Just Adding Some Different Adjectives or He Might Cuss'