76ers Sophomore Forces Michael Jordan To Apologize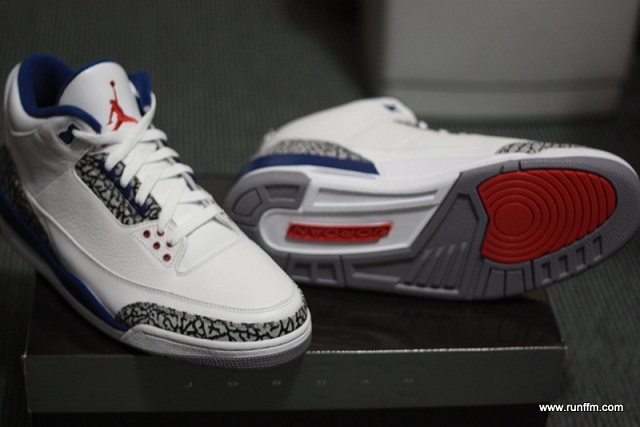 For the first time this year, Michael Jordan looked like a fool on an NBA basketball court. This time, it was because of Tony Wroten. Wroten, a guard for the Philadelphia 76ers, became the third player this season to have a Nike sneaker blow out while on the court. (Andrew Bogut of the Golden State Warriors and Manu Ginobili of the San Antonio Spurs are the other two.) He lost the entire sole of his right Air Jordan on a routine baseline spin, causing some confusion as he tossed the bottom of his shoe to the sideline ref.
"It was more embarrassing than anything," Wroten said to Delaware's The News Journal. "But things happen. I got an apology from Jordan. Yeah … He called my agent." Wroten, who has been starting on an abysmal 76ers squad that has become the new face of tanking for draft picks, was wearing the Air Jordan X's. "Everybody loves starting. It's just a different feel," the guard said. "I like starting better than coming off the bench. I feel like I play better that way."
As for the tanking, the 20-year old sophomore explained it frankly. "Like the slogan said, Together We Build. We know what [Sam Hinkie, Philly GM]'s goal is and what he's trying to do. We knew that coming in." Wroten then said that he would like to stay with the 76ers, and once the team turns it around he expects the fans to respond positively.
While Wroten's sneaker malfunction was not quite the explosion that Manu Ginobili caused when his Nike's gave up the ghost, it certainly helped to put a damper on the most visible basketball shoe company's month. As detailed by SBNation, the NBA is well on its way to a shoe explosion epidemic, and Nike seems to be the common factor. If professional basketball players can't use their basketball shoes, what hope do the amateurs have?
The shoe giant has yet to comment on the footwear failures so far. Jordan, who has been associated with Nike since 1984 and is the face of one of their most famous signature lines (replete with his own, separate roster of endorsed ballers), has not commented on any possible reasons for the rash of shoe explosions.