Michael Jordan, Kevin Durant, and Klay Thompson Have Tripled Their Investments in Dapper Labs in Just 5 Months
Chicago Bulls GOAT Michael Jordan is, at this point, far more successful as a businessman. He set the standard by insisting on a heavy hand for his involvement with Nike and the Air Jordan line. And he continues to make shrewd investments in a diverse array of markets in and outside of sports.
Lately, he's turned his gaze to emerging tech markets, and many wealthy current and former athletes are following his example.
Many of the wealthiest athletes, including Michael Jordan, are investing in the all-digital future of collectibles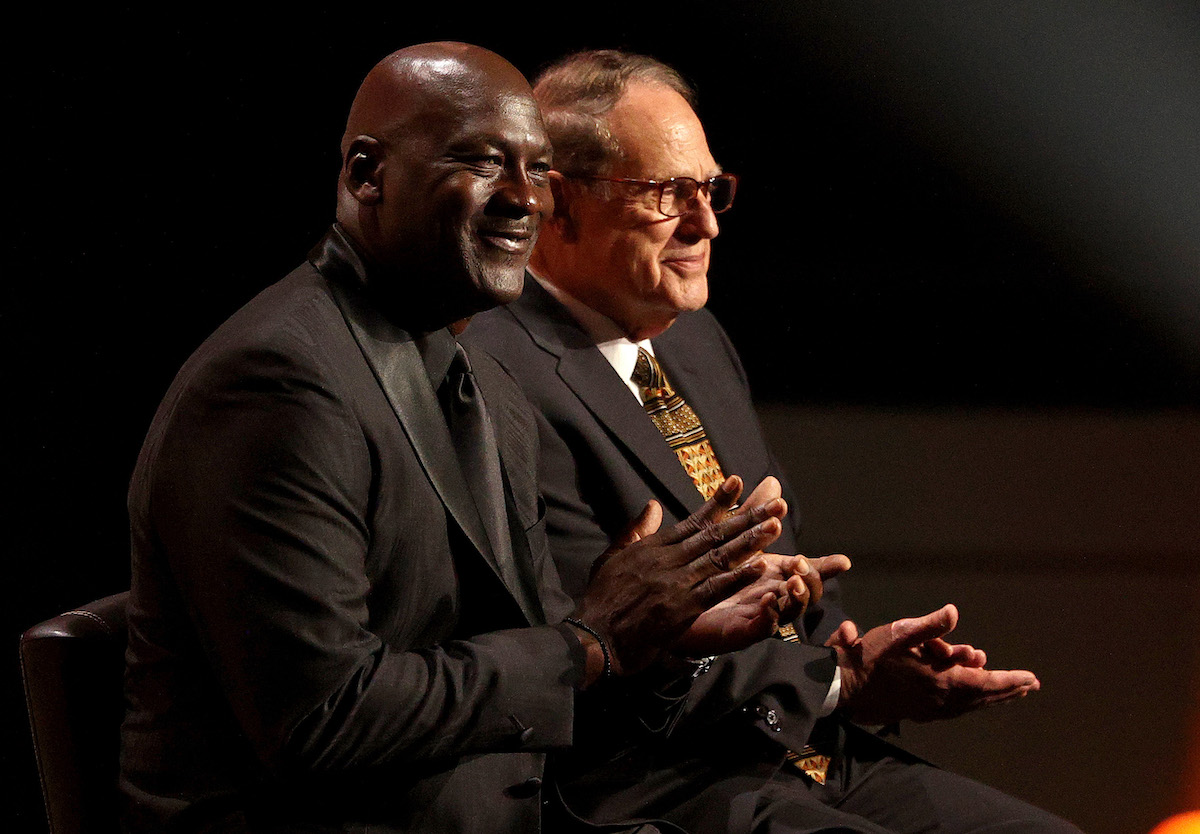 Sports collectibles have always been big money, both as retail products and speculative assets. It's no surprise that a who's-who of athletes would invest money in the business side of the sports memorabilia space. What's surprising is how willing they are to put big money into the strange new world of Non-Fungible Tokens (NFTs).
The Verge can explain, for the uninitiated. NFTs are, essentially, unique blockchain-based identifiers attached to things like pictures, videos, and other digital media. This is the technology behind the digital marketplace NBA Top Shot, which trades largely in short, notable clips of NBA action.
However, in a digital landscape where many of these clips can be viewed for free, is there really a solid business in selling authentication certificates for owning them? Investors seem to think so.
Yahoo Sports reports that NBA Top Shot is valued at $1.9 billion — a higher value than the average NBA team. Sports business reporter Joe Pompliano tweeted that an influx of cash from familiar names drove this valuation.
Jordan, Kevin Durant, and Klay Thompson are just the tip of the iceberg. Rapper 2 Chainz, actors Will Smith and Ashton Kutcher, and MLB third baseman Nolan Arenado are all invested in Top Shot's parent company Dapper Labs.
What is Dapper Labs?
How did Dapper Labs, founded in 2018, attract so much investor attention so quickly? MarketWatch reports that cutting deals directly with the NBA, and most recently the NFL, helped rapidly legitimize their blockchain product. More importantly, it didn't take them long to prove their concept had consumer interest.
NBA Top Shot, as their flagship service, quickly made money from the consumer end alongside the early rounds of investment. NBA Top Shot has racked up $722 million in transactions since emerging in October 2020.
With an NFL version coming soon, growth appears assured in the short term. With these indicators, it's no wonder that Jordan — worth $1.9 billion himself — is on board early.
Athletes are keen on investing in new high tech spaces alongside NFTs
Dallas Mavericks owner and Shark Tank judge Mark Cuban thinks the blockchain — the tech behind both NFTs and cryptocurrency — is here to stay. NFTs made a lot of noise in 2020, and cryptocurrency has proved the viability of blockchain tech for over a decade. Still, there are criticisms of the concept that could undermine its long term.
TechCrunch reports that Dapper Labs leverages Flow rather than Ethereum Blockchain for their NFTs. It's somewhat user-unfriendly. But more importantly, it could trigger regulation from governments around the world. In part, this is because of the heavy energy drain associated with maintaining the blockchain.
The technology's association with the wild west of cryptocurrency has already seen increasing government oversight and calls for an outright ban of the practice. Like any good investors, though, the same names involved in NFT and cryptocurrency investments are keeping their portfolios diversified.
Esports is a major example, with current and former NBA stars like Ben Simmons and Rick Fox investing in competitive teams. Business Insider reports that a diverse array of Silicon Valley firms are also attracting NBA players — Andre Iguodala's investment in payment processor Marqeta, for example.
NBA Top Shot is probably a bit more fun to keep up with, but most wealthy NBA names are smart enough to spread their money around.
[Correction: An earlier version of this article stated that Dapper Labs uses Ethereum Blockchain rather than Flow for their NFTs.]
RELATED: Bronny James Is Already Receiving High Praise For His Esports Skills