Michael Jordan's Love for Gambling Once Led to a Casino Trip That Involved Donald Trump and a $15,000 Check
Sure, many people know Michael Jordan exclusively for his NBA career with the Chicago Bulls. However, many people also think of Jordan's love for gambling whenever they think of the basketball legend. Many gambling stories about Jordan have come out over the years, too, and some have made been pretty legendary. Among those legendary stories include one about a trip to a casino that involved Donald Trump and a $15,000 check.
Michael Jordan's love for gambling has been well-documented
Many people know of Michael Jordan's love for gambling, as there have been many legendary and not-so legendary stories to come out over the years.
One of the not-so legendary ones is when he had to testify about a $57,000 check he wrote to James "Slim" Bouler, a man who had found himself in trouble for money laundering, according to CBS Sports. Jordan said it was a business loan but later admitted that the check was a gambling debt he had racked up while golfing. There was also the time when Richard Esquinas said in his book, Michael and Me: Our Gambling Addiction… My Cry for Help, that Jordan owed him $1.25 million for bets they made while golfing. Jordan denied that, though, and the two reportedly settled on $300,000, per CBS Sports.
Among the legendary stories, however, include the time that Jordan played spades for 36 hours and then postponed the press conference that was supposed to announce that he was returning to the NBA because of that game. There were also the times that he bet six figures per hole while golfing, according to a Charles Barkley interview with Dan Patrick.
These stories, and the many others, really highlight Jordan as a person. He is highly competitive and likes there to be a lot at stake.
One night of gambling, though, involved Donald Trump and a $15,000 check.
His check written out to Donald Trump's casino went up for auction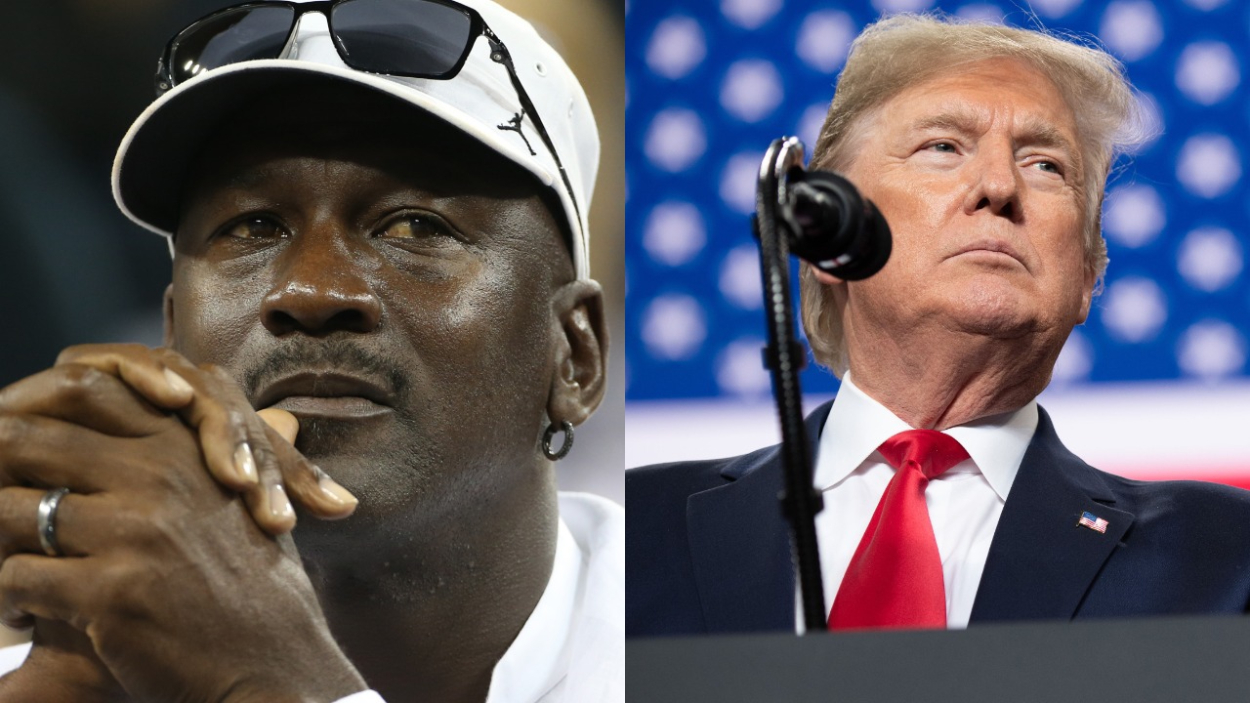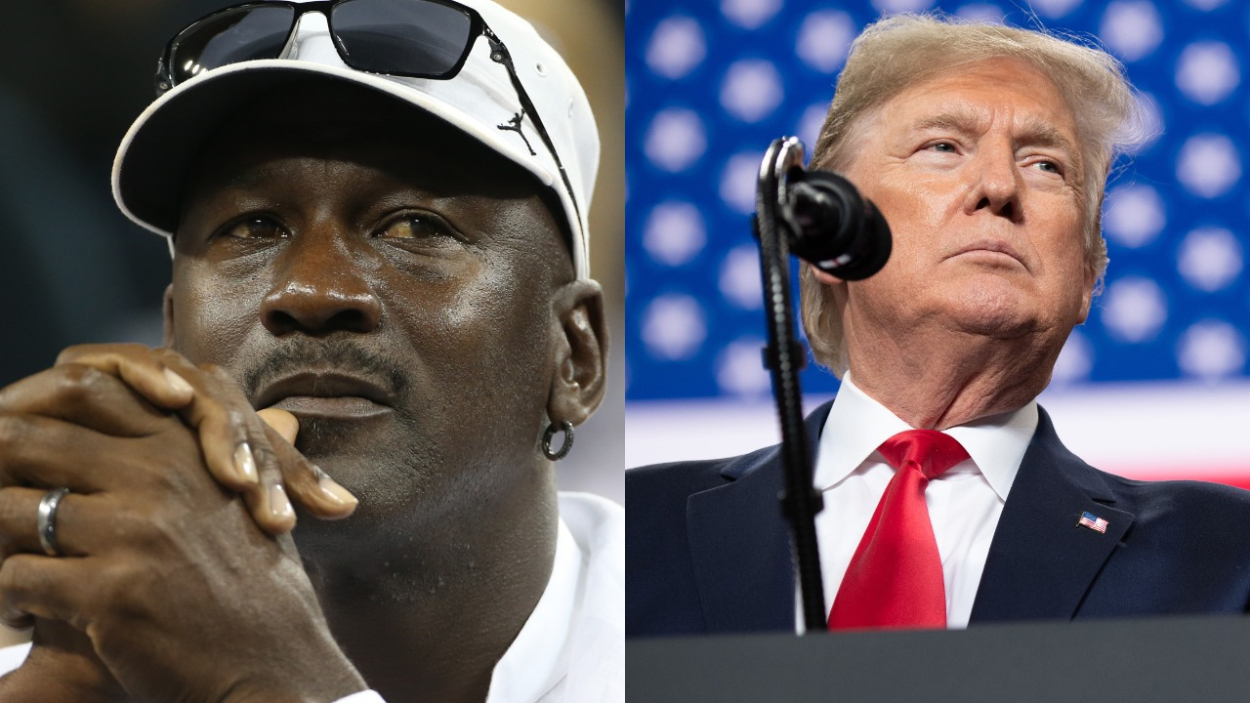 According to CBS Sports, in 2020, Michael Jordan's $15,000 personal check that he made out to a Donald Trump casino in Indiana went up for auction.
The check was from the 1997-98 season, as Jordan wrote it on Feb. 16, 1998. Jordan also wrote it out to "Trump Indiana Inc.," which was a riverboat casino in Gary, Indiana that has closed.
This specific check made history as it became the first one Jordan made out to a casino to go up for auction. According to Bleacher Report, it ultimately sold for $19,200. Yes, a $15,000 check sold for more than $4,000 of its original value.
What is more legendary about this, though, is that Jordan's trip to Donald Trump's casino came between two nice performances with the Bulls. On Feb. 15, 1998, Jordan scored 21 points and pulled down 12 rebounds in a win over the Detroit Pistons. Then, on Feb. 17, the day after his trip to the casino, Jordan scored 27 points in a win over the Indiana Pacers.
Michael Jordan certainly never let his gambling endeavors affect him on the court for the Bulls. It probably, though, has a lot to do with him having plenty of money to gamble.
Michael Jordan's net worth and Bulls earnings have given him a lot to gamble with
Michael Jordan's NBA career with the Chicago Bulls made him an icon. It's hard to imagine anyone else going 6-0 in the NBA Finals with separate two three-peats while also leading the NBA in scoring in 10 different seasons. His play also made him a rich man.
In the NBA, Michael Jordan earned an estimated $93.77 million with the Bulls and Wizards, per Spotrac. However, his endorsements and his Jordan Brand have helped Michael Jordan's net worth sore up to over $2 billion at one point, according to Celebrity Net Worth.
Michael Jordan has maybe gambled a lot throughout his lifetime, but he has ultimately earned enough money to do so.
How to get help: In the U.S., contact the National Council on Problem Gambling helpline at 1-800-522-4700.
Stats courtesy of Basketball Reference