Michael Jordan Made the Most Iconic Shot of His Career After the Defender Challenged Him 4 Years Earlier
When the time came for a clutch shot, the Chicago Bulls always knew that they could trust Michael Jordan.
As Game 6 of the 1998 NBA Finals approached its ending, the Bulls understandably put their faith in His Airness. Few should have been surprised when Jordan drilled the game-winning shot, and that especially holds true for Utah's Bryon Russell.
Michael Jordan ended the 1998 NBA Finals on his own terms
RELATED: Michael Jordan Pushed Off Bryon Russell in 1998, Utah Judge Ruled 19 Years Later
Michael Jordan is affiliated with a play known as 'The Shot,' although that refers to a game-winning field goal over the Cleveland Cavaliers in the 1989 NBA playoffs. Really, 'The Shot' should refer to Jordan's final points from Game 6 of the 1998 NBA Finals.
John Stockton and the Utah Jazz held an 86-85 lead in the closing seconds, and a Jazz victory would keep their season alive. With 18.9 seconds left, Jordan stole the ball from Karl Malone and made his way down the court.
Jazz forward Bryon Russell guarded Jordan but went down after the Bulls star performed a crossover. Jordan drilled a 20-footer and gave the Bulls an 87-86 lead with 5.2 seconds remaining.
Stockton missed a game-winning 3-pointer, officially giving the Chicago Bulls their third straight championship. Jordan, now a six-time champion, never played for the Bulls again.
Jordan made the shot after Russell challenged him in 1994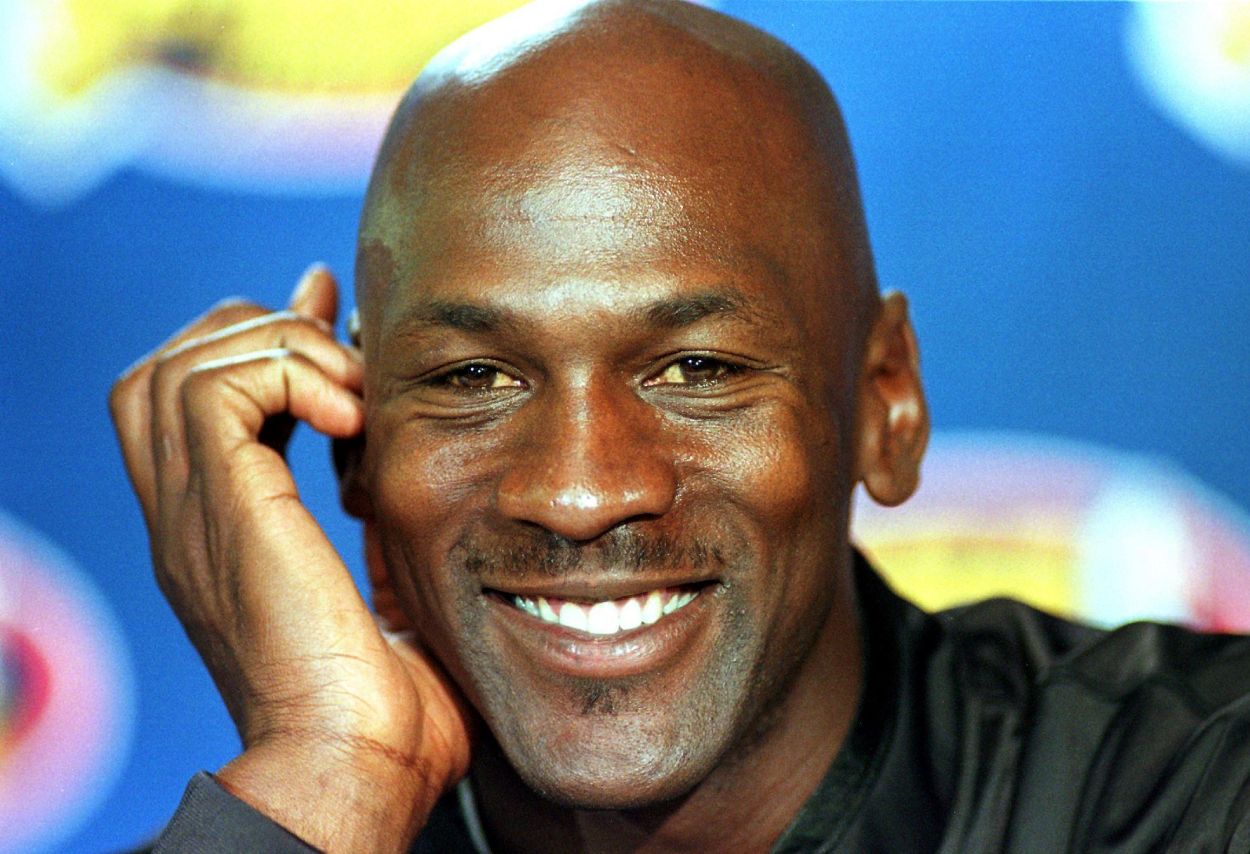 RELATED: Steph Curry Says Michael Jordan Pushed off When MJ Hit Game-Winner Over Bryon Russell
Utah Jazz fans might be disappointed — putting it kindly — to learn that Russell possibly jinxed their chances of winning the 1998 NBA Finals.
In a 2009 interview with Waddle & Silvy on ESPN Radio, Russell recalled a conversation that he had with Jordan in 1994. Russell told the hosts that he ran into Jordan, then playing baseball for the Chicago White Sox, and admitted that he wished the Bulls legend hadn't retired, if only because he wanted to stop Jordan on the court.
How did Jordan respond? According to Russell, the NBA legend simply smiled.
"Come '96, he said, 'Hey Russell, remember what you said to me?' I was like, 'Yeah.' He said, 'You're about to get your chance.' I got my chance. But when you break down every possession I was on him, I guarantee you I didn't get the bulk of all the points he had. I'm pretty sure I played better defense than anyone who played defense against him."

Bryon Russell
Now is when we note that Jordan had a game-high 45 points in Game 6 of the 1998 NBA Finals, but who's counting?
That play remains arguably the most iconic of Jordan's career
RELATED: Bryon Russell Was So Much More Than the Guy Michael Jordan Hit 'The Last Shot' On; Where is the Former Utah Jazz Star Today?
Of every memorable highlight from Jordan's career, fewer were more iconic than his game-winner against the Jazz.
The play is officially known as 'The Shot,' that game-winner against the Cavaliers in 1989, is certainly up there. But 'The Shot' officially ended a first-round playoff series in a year where the Bulls didn't reach the NBA Finals.
Compare 'The Shot' to Jordan's game-winner in Game 6 in 1998. Between the crossover, the play itself, and Chicago hanging on to win, one can understand why the play remains so beloved.
Like Sportscasting on Facebook. Follow us on Twitter @sportscasting19.