Michael Jordan Met His Best Friend From a Chance Encounter at an Airport
If you had to guess who Michael Jordan's best friend was, who would you pick? You might say Scottie Pippen. Or perhaps you'd select one of his old North Carolina teammates, or a fellow NBA Hall of Famer. You'd be wrong, though.
Jordan's best friend is a man who served as his personal assistant who you've more than likely never heard of. He also met Jordan in a rather surprising way. Here's the story of Jordan's best friend and the chance encounter that led them to each other. 
The famous friends of Michael Jordan
Jordan's been retired from the game of basketball for nearly 20 years, but he's still one of the most recognizable faces in the game. At his apex, Jordan was probably the most famous athlete on Earth.
This meant he could regularly hobnob with celebrities and other entertainers. It also means Jordan could have his pick of friends. After all, who wouldn't want to hang out with one of the greatest basketball players to ever live? 
As far as his friends within the game of basketball, Jordan famously had a close relationship with power forward Charles Oakley. The two were teammates with the Chicago Bulls before the organization traded Oakley to the Knicks. How close were the two?
According to the New York Post, it was Jordan who stepped in to help mediate the former enforcer's rift with New York Knicks owner James Dolan (though Oakley didn't appreciate the attempt). 
Jordan has also palled around with fellow NBA legend Charles Barkley in the past, as the two both share an affinity for golf and gambling. But the identity of Jordan's best friend, and how he met him, may surprise you.
Who is George Koehler?
RELATED: Michael Jordan Said Magic Johnson Was the Most 'Unselfish Player' in NBA History
According to Republic World, Jordan's best friend is his personal assistant, George Koehler. Koehler is a former limo driver who struck up a relationship with the Hall of Famer (more on that below). In The Last Dance documentary, Jordan said that he and Koehler often get into fights but always revert back to their friendship after all is said and done. 
On one occasion, Koehler was late in picking Jordan up at home by over an hour. The superstar berated Koehler, who refused to back down from him. He told Jordan to "lighten up" and the two ended up in a scuffle. Jordan's not known for being easy to get along with.
His alpha-male, ultra-competitive nature makes it so that he's clearly not someone to mess around with. That's what makes his relationship with Koehler so interesting. Despite not really being well known for anything in particular, Koehler clearly has comfortability dealing with Jordan that others might not have. 
So how did the two meet?
How Michael Jordan met his best friend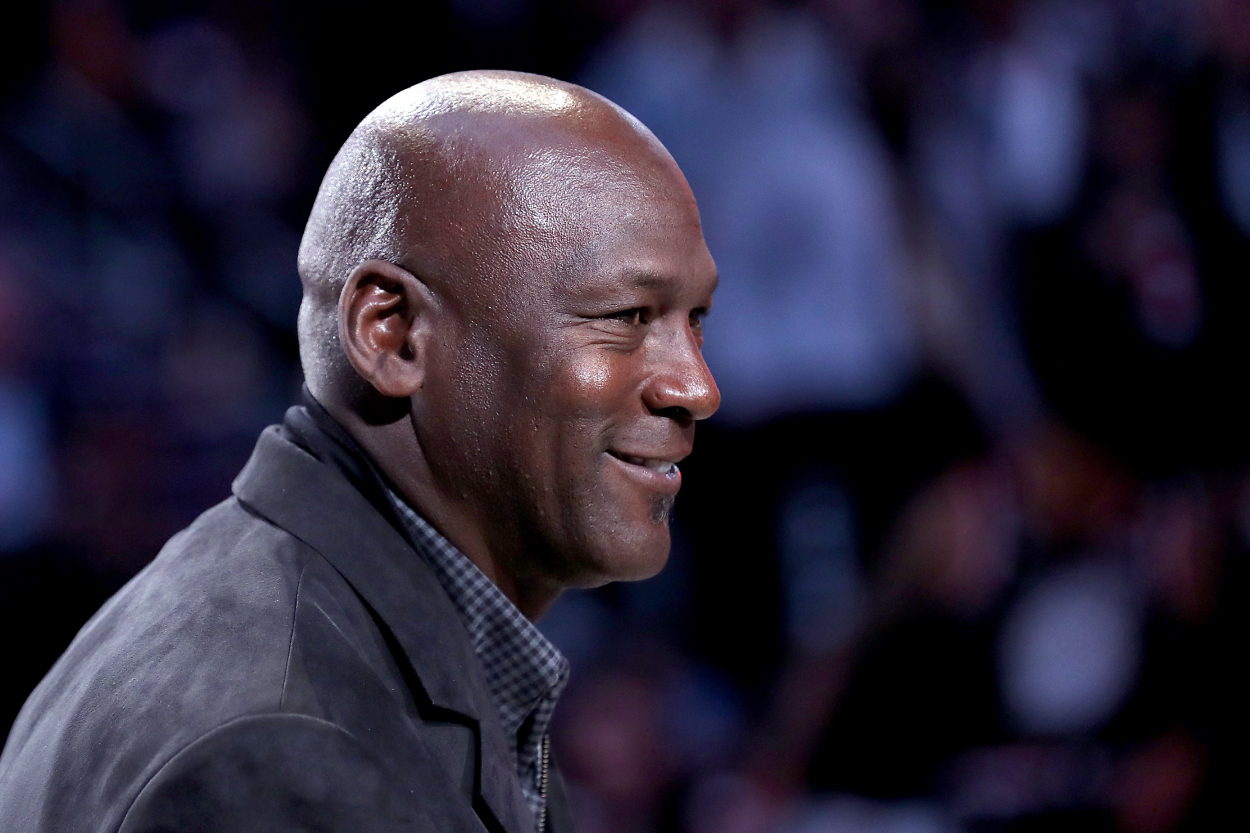 The story of how Jordan and Koehler met is really quite remarkable. In 1984, Koehler owned his own limo service and would regularly set up shop at Chicago's O'Hare Airport, waiting for fares.
One night, he was waiting for a passenger who didn't show. After a 45 minute wait, a lone figure emerged from the terminal: Jordan. At only 21, Jordan had yet to achieve the success he'd see later in his career, so he wasn't mobbed by fans in the otherwise empty gate. 
Koehler struck up a conversation with Jordan. Koehler made a charitable gesture to the young, budding superstar: he'd take him anywhere he wanted for $30. The generous Jordan gave him $50 and told him to "keep the change." Koehler gave MJ his business card, and a lifelong bond was formed. Koehler became Jordan's driver, assistant, and confidante. 
It's amazing to think of how Koehler's fate changed that night. Had he picked up another passenger before Jordan reached the gate, he might have missed out on the opportunity of a lifetime.