4 Michael Jordan MLB Stats for Tim Tebow to Learn
As Tim Tebow makes his attempt at baseballl, here are some Michael Jordan MLB stats for him to sort through in his spare time. We hope they help.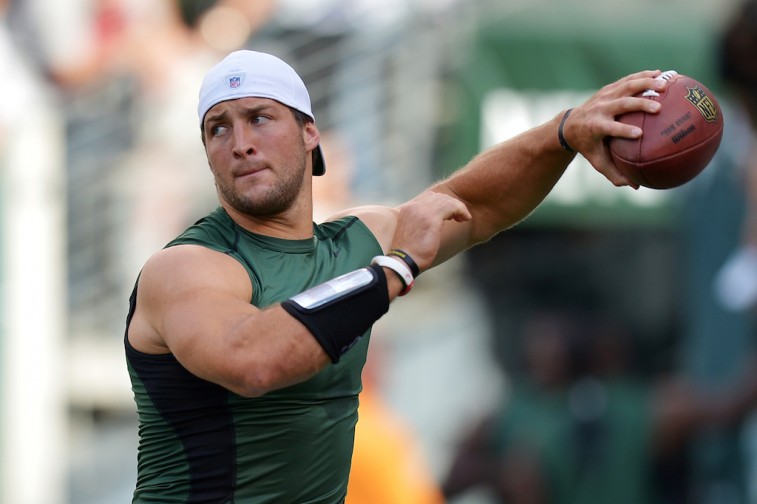 No one has ever called Tim Tebow the Michael Jordan of football. The latter is the star by which every elite NBA player is judged; the former is known mainly for his piety and an NFL career that was brief by every estimation. As far as we can tell, the only things Jordan and Tebow have in common are a sky-high profile and the desire to play Major League Baseball.
In the case of His Airness, Jordan chased the dream way back in 1994. After signing a minor-league deal with the Chicago White Sox –they didn't play at Guaranteed Rate Field then — the all-time NBA great was assigned to the Birmingham Barons, the club's AA affiliate. He was 31 years old and, coming off three straight championship wins with the Bulls, still in his physical prime.
But baseball was not incredibly kind to Jordan in the one professional season he played. The higher-power athleticism and lightning-quick reflexes were there, but they weren't much help with breaking pitches. To paraphrase the great Ted Williams, hitting a baseball thrown by a professional pitcher is quite hard (even if Tebow managed to hit a home run on his first at bat with the instructional team, because, of course, he did). To that end, we thought we'd call out some stats for Tebow to note as he soaks in the attention from his attempt at pro baseball.
1. The .266 slugging percentage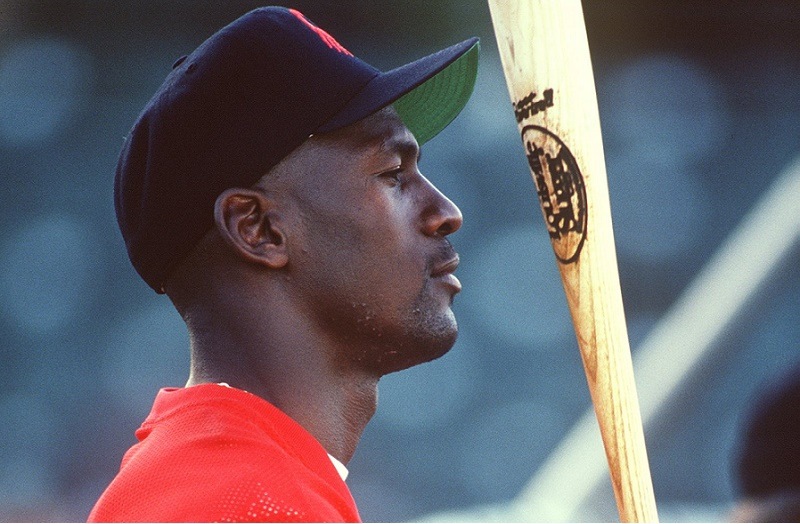 As a shooting guard, Jordan was an incredibly strong player, but on the baseball field our first impression was how small he looked compared to the typical outfielder. The modern game is all about power, and Jordan didn't flash much of it during his stint in AA ball. In 127 games for the Barons, MJ managed just three home runs, 17 doubles, and one triple. All told, it amounted to a .266 slugging percentage, which is puny by any measure. Strength in other sports may not necessarily translate to baseball.
2. 30 steals in 48 chances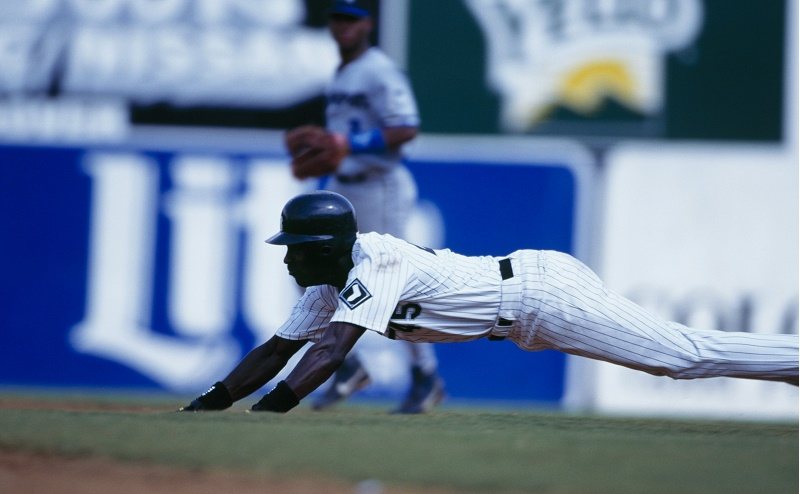 Speaking of skills that don't always translate well to baseball, Jordan's excellent speed served as both an advantage and a crutch. When he got on base — with his .292 OBP, it wasn't terribly often — MJ was always a threat to swipe second or third. However, that ability got him into trouble about 40% of the time, when he was caught by the catcher or picked off by the pitcher. Learning how to read a pitcher and time your jump is an art form. Just ask Rickey Henderson, the Michael Jordan of base stealers.
3. The .202 batting average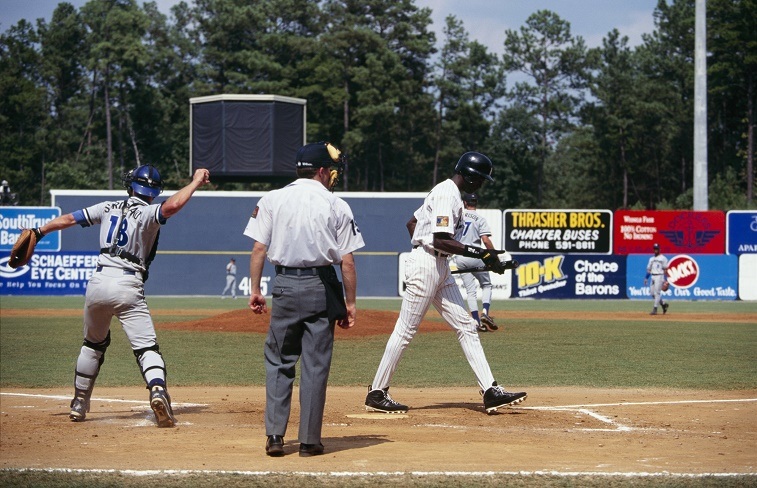 We'll go back to Ted Williams, the dean of hitting, for additional perspective on the potential for Tim Tebow to break in with a Major League Baseball club. "Baseball is the only field of endeavor where a man can succeed three times out of ten and be considered a good performer," Williams said. By those standards, Jordan was not up to the challenge of minor league hitters, as he failed eight times out of 10 (.202 average).
An alarming number (114) of the outs he made (348) that season were strikeouts, which is near a 33% ratio. (Steven Souza Jr. currently paces the bottom of the MLB pack with 35.8% strikeouts.) Williams also said, "You have to hit the fastball to play in the big leagues." Jordan couldn't, but Tebow seems confident he can do better.
4. The 11 fielding errors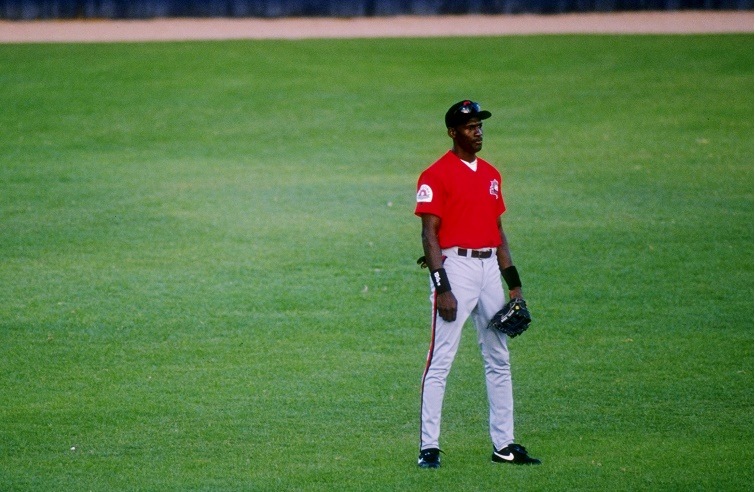 Speed, leaping ability, and quick reaction times serve MLB outfielders well. Jordan brought those skills and more when he arrived in Birmingham to play ball. However, his defensive game was far from ready for what used to be called primetime. In 119 showings in the outfield, Jordan logged 11 errors. (On the positive side, he registered six assists.)
Maybe Tebow has more of a baseball game in him than he did football. If so, he will silence many doubters and critics who laughed at him concerning his attempt to make a big-league club. Then again, if some of the greatest athletes in the world realized it would take too long to become good (not great), maybe there are lessons to be learned here. Jordan couldn't do it in his prime… Maybe it's time to look for Tebow to find a new announcing gig?
Follow Eric on Twitter @EricSchaalNY
Statistics courtesy of Fangraphs and Baseball-Reference.