Michael Jordan's NBA Legacy Is Forever Evident In a Dining Room Table
It has already been 18 years since Michael Jordan last played in an NBA game.
Even still, Jordan hasn't drifted away from the public eye at all. Jordan owns the Charlotte Hornets, still cashes in every year from Jordan Brand, and always hears his name looped in with LeBron James.
One sculptor found a way to preserve Jordan's career forever, and the results are fascinating.
A sculptor built a dining table in honor of Michael Jordan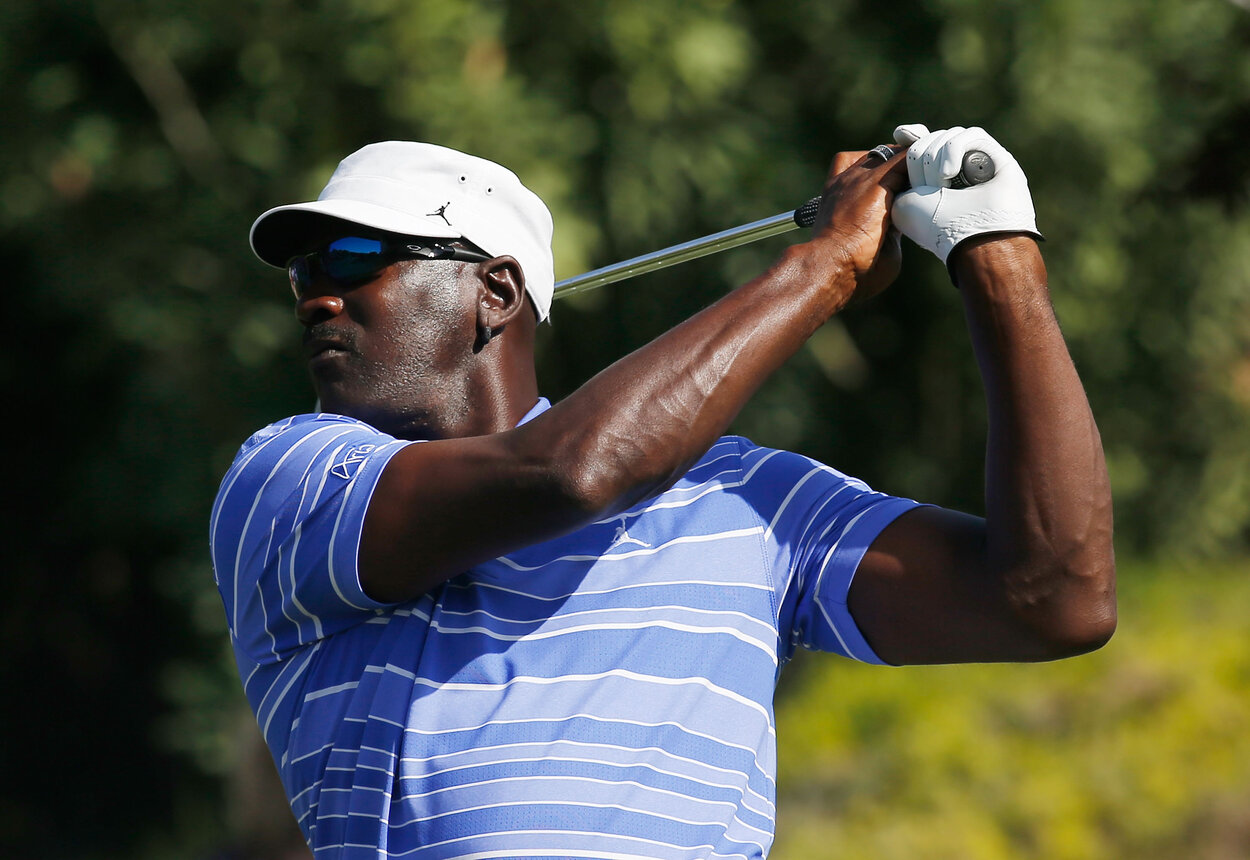 Michael Jordan's legacy will always be attached to a dining room table.
We don't mean where Jordan ate as a child, by the way. According to Home Bunch, Jordan sought out sculptors over 10 years ago to build him a custom dining room table. When you've made as much money as Jordan has, those are the types of things that one can buy without any consequences or second thoughts.
Michael Enn Sirvet, one of the sculptors, proposed a table drilled with 32,292 holes. If that number seems vaguely familiar, it's because Jordan scored 32,292 points in his career. So every time he sat down to eat dinner, he'd be reminded of a random dunk from 1991 against the New Jersey Nets or an incredible game-winning shot in the playoffs. 
Technically, the table actually has 32,296 holes because there are four holes for the leveling feet, but Sirvet didn't want to count those.
Interestingly, Sirvet didn't even consider himself a basketball fan. Still, Jordan loved the concept, and he bought the table for an unspecified amount of money.
Jordan has been honored plenty of times over the last 20 years
Michael Jordan is possibly the most honored athlete of his time, from a certain point of view.
The custom dining table is only one example. Every time someone wears a pair of Jordan shoes, one could argue that they are celebrating someone who is among the greatest players in NBA history.
The Miami Heat retired Jordan's No. 23 in 2003, and that's despite Jordan never playing a game for them. As of 2021, the NBA has not given Jordan the Jackie Robinson treatment and retired his No. 23 across the entire league.
Jordan entered the Naismith Memorial Basketball Hall of Fame in September 2009.
Michael Jordan remains one of the most beloved figures in NBA history
If Michael Jordan ever gets bored of the custom dining table with 32,296 holes — excuse us, 32,292 holes — and wants something new, he'll have thousands of offers within minutes.
Despite not playing an NBA game in nearly 20 years, Jordan is still an extremely beloved basketball figure. If the Charlotte Hornets turn into a consistent winner and LaMelo Ball becomes a superstar, that will only add to Jordan's legacy.
When ESPN's The Last Dance premiered in 2020, it truly introduced His Airness to another generation. Last fall, Jordan even turned The Last Dance and its proceeds into a $2 million Thanksgiving gift for the less fortunate.
Jordan is a long way removed from breaking hearts and getting into fights on the court; that much is for sure.
Like Sportscasting on Facebook. Follow us on Twitter @sportscasting19.