Michael Jordan's Net Worth Is so Massive He Got Married in the Same Place as a Former U.S. President
Michael Jordan's NBA career with the Chicago Bulls helped him become an absolute legend. Many consider him to be the greatest basketball player of all time, which not only helped him earn millions of dollars on the court but also a ton of cash off it.
In fact, thanks to his massive net worth, Jordan even got married in a pretty notable location. It was so notable that a former U.S. President also got married there.
Michael Jordan's NBA career made him a wealthy man
RELATED: Michael Jordan's Star College Teammate Said He Had a 'Big Mouth' Before Even Playing 1 Game at UNC
After the Chicago Bulls selected him with the third overall pick in the 1984 NBA draft, Jordan became a superstar almost immediately. In just his third season, he averaged a league-leading 37.1 points.
That launched a decade of dominance and one of the greatest basketball careers of all time. Jordan ended up leading the league in scoring in 10 different seasons and later led the Chicago Bulls to six NBA championships, including two separate three-peats.
Here's a look at some of Jordan's other career accomplishments:
14 All-Star selections
Five MVP awards
1987-88 Defensive Player of the Year
Six NBA Finals MVPs
32,292 career points (fifth all-time)
2,514 career steals (third all-time)
30.1 career-points-per game average (No. 1 all-time)
All of Jordan's accomplishments also helped him earn a significant amount of money on the court. According to Spotrac, he earned an estimated $93.7 million while playing basketball. However, his business endeavors, including his massive Jordan Brand, have helped him make even more off the court. In fact, Forbes estimates that Jordan has received over $1 billion from Nike since signing with the company in 1984. 
This has all led to an estimated $1.6 billion net worth, according to Forbes.
MJ got married in the same location as Donald Trump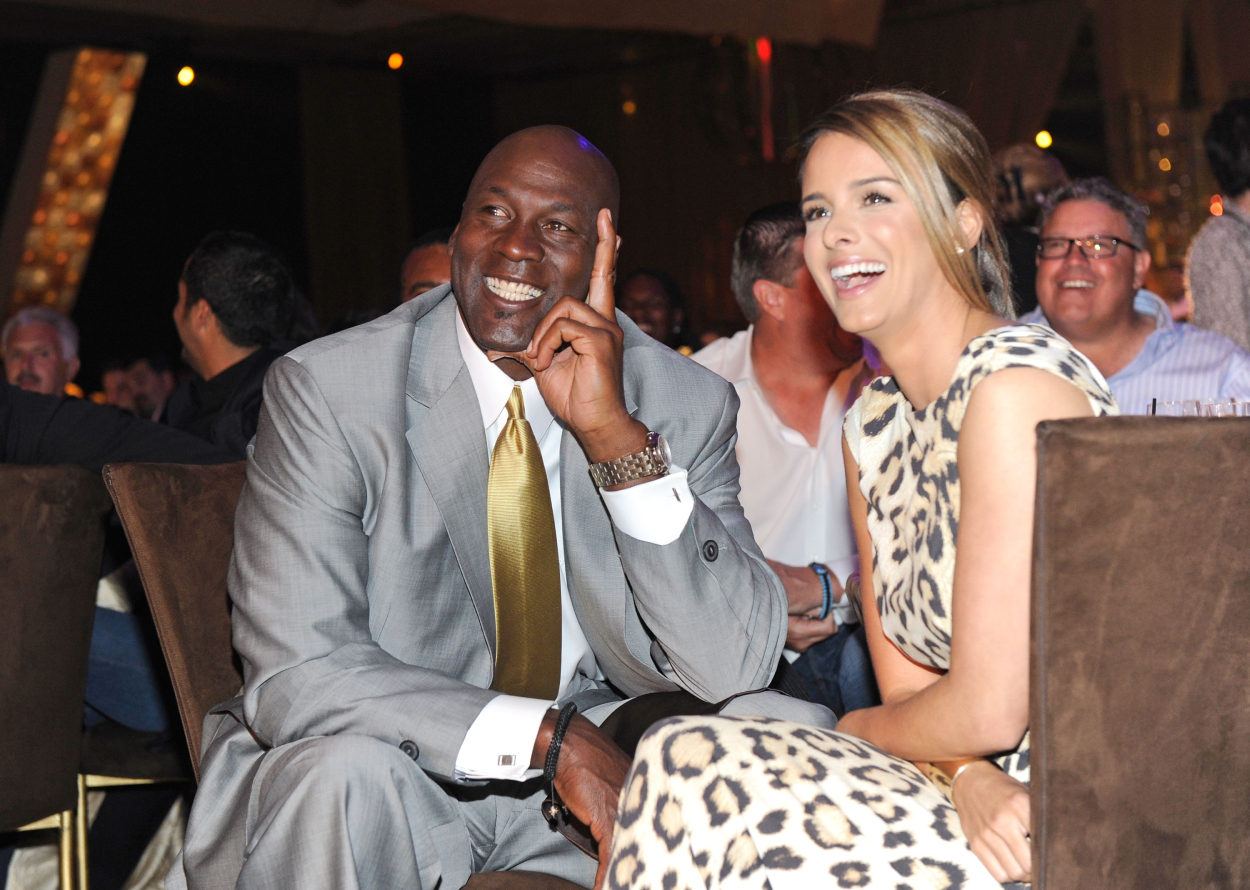 RELATED: Michael Jordan Is Loved by Many, but a Famous Rapper Once Called Him a 'Scumbag' and Compared Him to Donald Trump
If you have a large net worth, you should probably treat yourself every once in a while, right?
Michael Jordan married his wife, Yvette Prieto, in 2013. According to Showbiz Cheat Sheet, he reportedly dropped about $10 million on the big day.
So, where did it actually take place?
Jordan got married at the Episcopal Church of Bethesda-by-the-Sea in Palm Beach, Florida.
MJ's wedding was not the first big-time event to take place at that church, either. Former U.S. President Donald Trump married Melania Trump there, according to Bleacher Report. The Trumps had about 450 people and many famous guests at their wedding, including, yes, Bill and Hilary Clinton, according to NBC News.
Additionally, fashion icon Lilly Pulitzer was eulogized at the church just a week before Jordan's wedding.
Jordan is one of the most legendary players in NBA history, and he ultimately got married in a pretty historic location. The church was founded in 1889 and had the first service in its current building on Christmas in 1926.
"Parishioners came on horseback and by boat, often riding two or three hours to worship," The Palm Beach Post reported about the building that sits just yards away from the Atlantic Ocean.
Michael Jordan had dropped money at the same location as Trump before
RELATED: Michael Jordan Is a $1.6 Billion Celebrity but Showed No Shame When Asking for Another Star's Autograph
Jordan's wedding venue was not the first place he and Trump both spent their money.
During the 1997-98 NBA season, Jordan wrote out a check to Trump's riverboat casino in Gary, Indiana, which has since closed. According to CBS Sports, the $15,000 personal check was made out to "Trump Indiana Inc.," and it went up for auction in 2020. The check later sold for $19,200.
Jordan wrote the check on Feb. 16, 1998. He actually recorded 21 points and pulled down 12 rebounds in a win over the Detroit Pistons on Feb. 15, 1998. Then, on Feb. 17, he scored 27 points in a win over the Indiana Pacers.
According to The Action Network's Darren Rovell, a $20,000 check Jordan made out to "Trump Indiana" on Jan. 18, 1998, also later went up for auction. Jordan dropped 45 points in a home win over the Houston Rockets that same day.
MJ is an absolute icon. The ways in which he spends his money only further prove that.
Stats courtesy of Basketball Reference