Michael Jordan or LeBron James: Who Demands More From Teammates?
It's a debate that rages to this day: Who is better, Michael Jordan or LeBron James? NBA fans will never get a definitive answer. All they can do is compare the statistics and accomplishments of both superstars.
One area where the two resemble each other is their competitiveness. Both Jordan and James have a burning desire to win and expect that same level of commitment from teammates. It raises the question: Which one of them demanded more from their teammates?
How hard was Michael Jordan on his teammates?
Jordan was notoriously harsh with his teammates. When a player didn't get the results he wanted, MJ would berate the player to no end. The NBA star's assault wasn't limited to words.
Jordan once punched center Will Perdue in practice, according to Ball Is Life. A bit more famously, he also punched guard and current Golden State Warriors coach Steve Kerr during another practice. Kerr actually fought back, reports ESPN, refusing to back down from the star.
In Kerr's estimation, it was actually a turning point for Jordan during the Bulls 1995-96 championship run:
"He became, I think, more compassionate to everybody, and definitely to me," says Kerr.

"He had a different approach than most people and he was such a maniac, the way he would kind of attack the game and the season, that he had to understand that everyone was different and not everyone was as talented as him and not everyone was made up the same way as him."
Jordan's icy demeanor toward many of his teammates was legendary. Sportswriter Sam Smith covered many of Jordan's tussles with his Bulls teammates in the book The Jordan Rules.
How hard is LeBron James on his teammates?
While Jordan was known for being cutthroat, James presents a different challenge for teammates. Fellow superstar Kevin Durant pointed out that James, almost through no fault of his own, creates a unique atmosphere for everyone he plays with — and it isn't always positive:
"He has so many fanboys in the media. Even the beat writers just fawn over him," said Durant. "I'm like, we're playing basketball here, and it's not even about basketball at certain points. So I get why anyone wouldn't want to be in that environment because it's toxic."
James has had famous run-ins with teammates. In Miami, he screamed at guard Mario Chalmers about a missed defensive assignment after the two got into an argument.
He also yelled at JR Smith, reports the Chicago Tribune, after Smith made a huge gaffe in the 2018 NBA Finals against the Golden State Warriors.
Who demands more from their teammates: Jordan or James?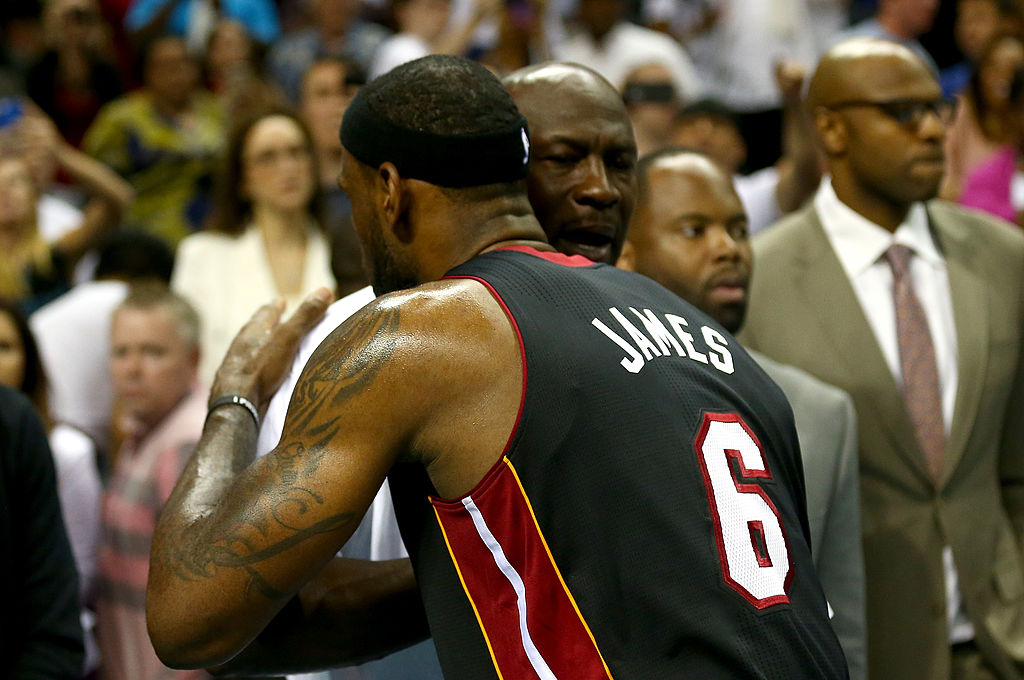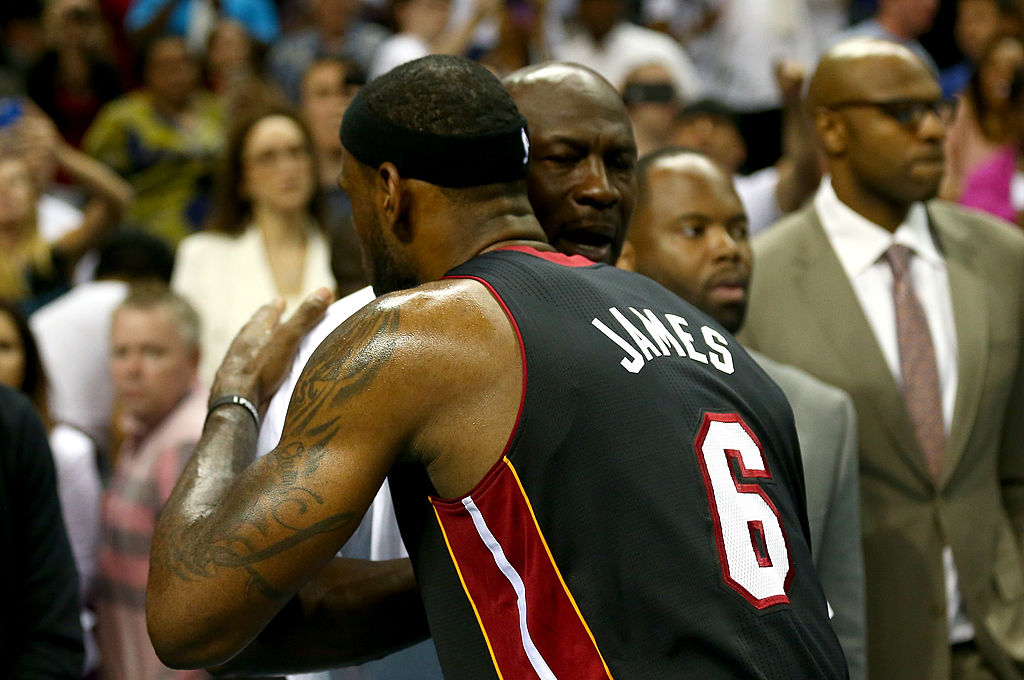 Both players have been considered the best during their respective NBA careers. You can nitpick over which is better, but it's clear that both are among the greatest of all time. They also both clearly demand a lot from their teammates.
While James has been known to lose his cool from time to time, he can't compare to Jordan. MJ had a nasty streak he unleashed on both opponents and teammates. He was known to absolutely eviscerate anyone he played against and sometimes played with.
While James is certainly a fierce competitor, no one in NBA history — maybe even sports history — can stand up to Jordan's legendary competitiveness.