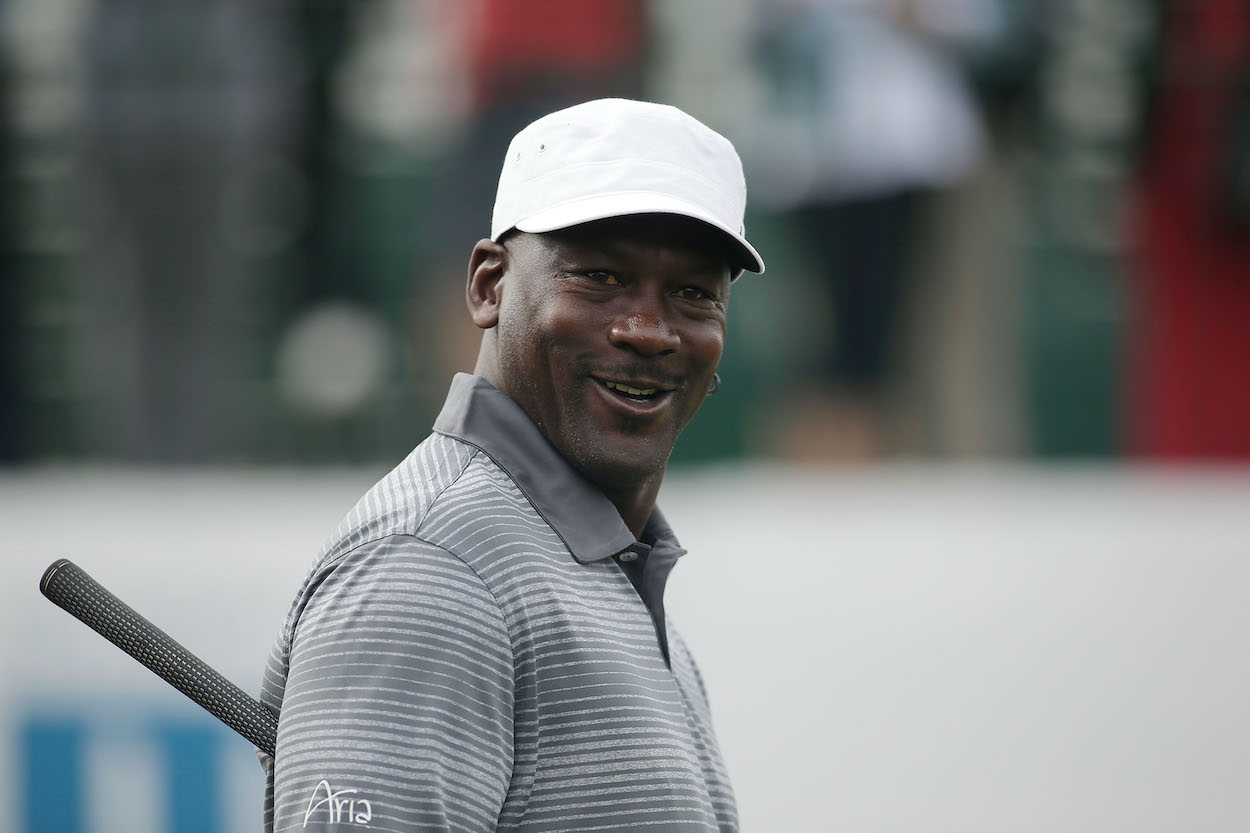 Michael Jordan Reveals the 1 Hobby That Keeps Him 'Sane' in Retirement: 'That Was Enough to Keep My Competitive Juices Working'
Michael Jordan needs golf to keep him from going crazy.
When Michael Jordan retired from the NBA for good in 2003, he started pursuing other ventures in life to keep him occupied. He became a part-owner of the Charlotte Bobcats (now the Hornets), invested in a variety of companies to grow his net worth, and became a co-owner of his own NASCAR team.
But in a recent interview with Golden State Warriors star Stephen Curry, Jordan admitted that golf is the only hobby that keeps his competitive spirit running and keeps him "sane" in retirement.
Michael Jordan has always loved golf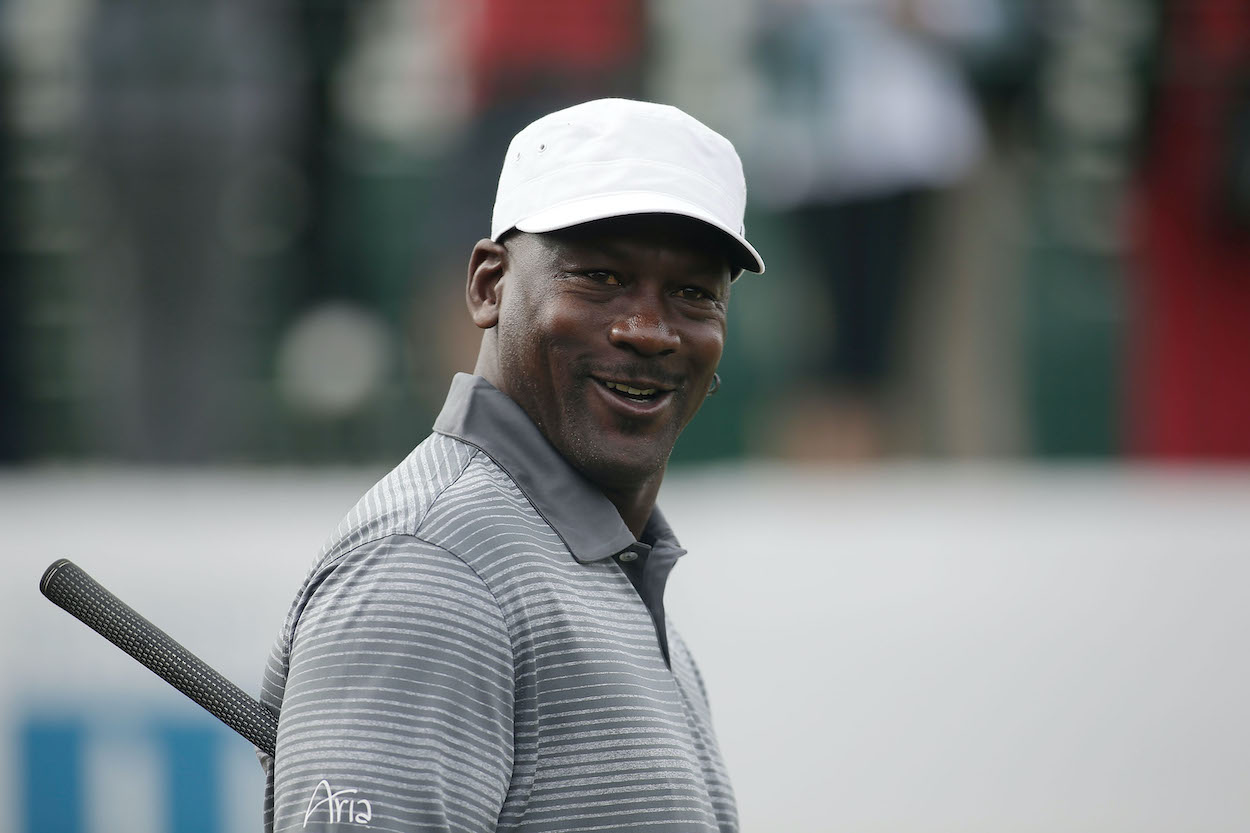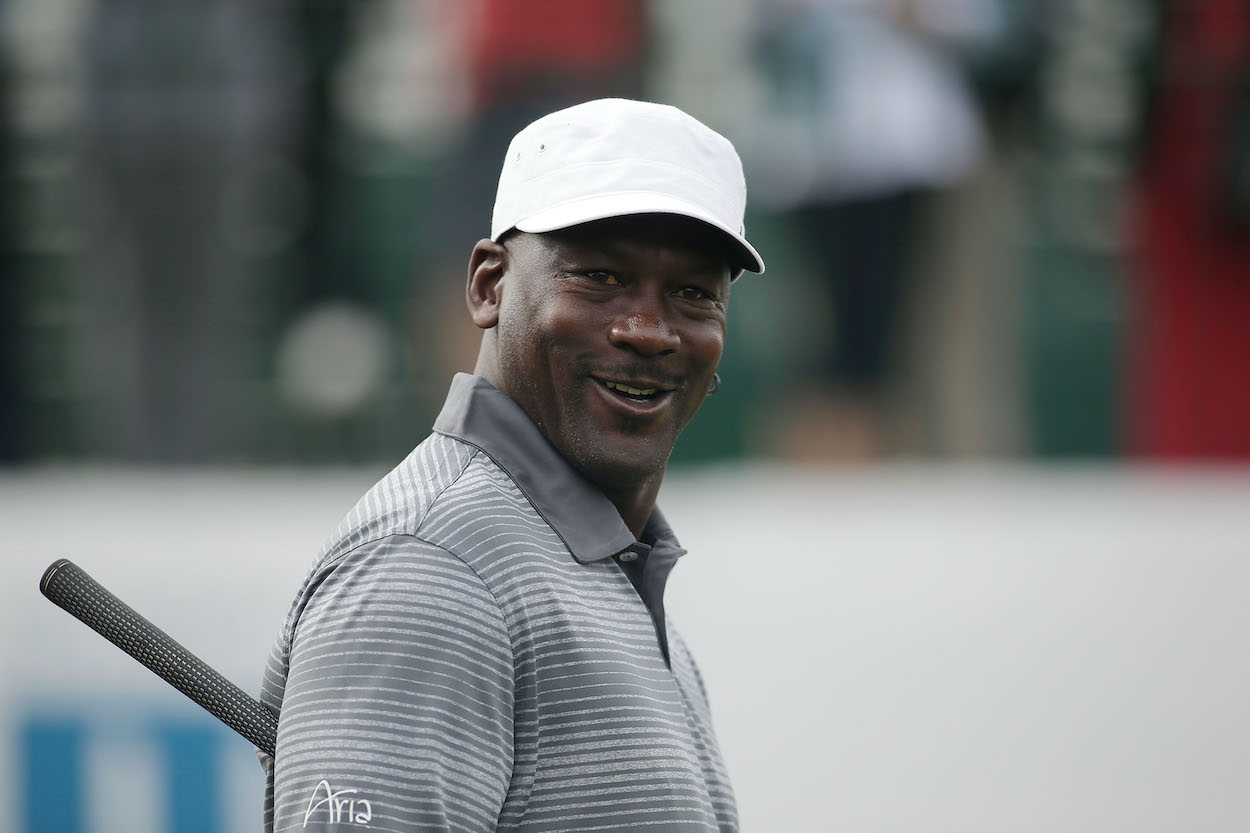 Even before Jordan retired from the NBA, he was always an avid golf fan. He always found a way to get out on the course during off days or in the offseason, and he loves to make it interesting by putting some money on matches with his buddies.
Jordan has continued his golf fandom into retirement, but it's only grown stronger since he walked away from the NBA. So strong, in fact, that Jordan decided to build his own private golf course in 2019.
The Grove XXIII, which is located in Hobe Sound, Florida, is now one of the most exclusive golf courses in the country, and Jordan regularly invites PGA Tour pros to join him for matches on his home soil.
Golf is the only hobby that keeps Michael Jordan "sane" in retirement
Every NBA fan knows how competitive Jordan is as an athlete and as a human being in general. Without basketball in his life, MJ has been forced to find a new hobby that feeds his competitive fire.
That hobby has become golf.
In a recent sit-down with Stephen Curry at the 2021 Ryder Cup, Jordan said he loves golf so much because it challenges him more than any other sport ever has.
"I kind of got into golf mainly because from a competitive standpoint to me, it is the hardest game to play," Jordan said. "I can always respond to an opponent, defensive guy, offensive guy, whatever but in golf, it's like playing in a mirror. You're battling yourself consistently to try to get perfection. Every swing. Every putt."
Jordan doesn't just enjoy golf, though. He needs it.
For a competitive person like me, this is what keeps me sane because when I walk away from the game of basketball, that was enough to keep my competitive juices working. Now, when I don't have that game, this game — and it even drives me crazy then — I go fishing in between my golf because I got to show patience in fishing that's going to be related to golf.

Michael Jordan
So that's why MJ is on the golf course every single day.
Jordan loves challenging the best golfers in the world
Jordan is 58 years old and hasn't played in the NBA for two decades, but his competitive spirit is still as strong as ever. Since he can't beat up on the best basketball players in the world anymore, he has to settle for challenging the best golfers on earth.
Over the past few years, Jordan has played matches against Brooks Koepka, Justin Thomas, Rickie Fowler, and more at The Grove XXIII, and he actually holds his own and even gets the best of them sometimes.
Would you expect anything less from the greatest competitor to ever live?
Like Sportscasting on Facebook. Follow us on Twitter @sportscasting19.