Michael Jordan Inadvertently Ruined a Longtime Chicago Bulls Teammate's Draft Experience: 'I Don't Want to Screw It up Because I Don't Want to P*** Him Off'
Playing with Michael Jordan meant two things. One, you'd be nearly guaranteed to compete for a championship every season. And two, MJ would demand nothing but excellence from you.
Jordan struck fear into the hearts of many players across 15 seasons, some of whom were on his own team. In fact, one of his Chicago Bulls teammates was afraid of MJ immediately after getting drafted.
Michael Jordan became a star early on
It wasn't long before Jordan, the 6-foot-6 guard from North Carolina, set the NBA on fire. As the third overall pick in the 1984 NBA Draft, Jordan grabbed Rookie of the Year honors by averaging 28.2 points per game. His second season was mostly lost due to a broken foot, but His Airness still averaged 22.7 points in 18 games.
By year three, MJ went from a young star to the face of the NBA. In the 1986-87 season, Jordan averaged 37.1 points, the most of his entire career. He followed it up with 35.0 points the next season, where he led Chicago to its first winning record since 1981.
As the league's top scorer, Jordan's desire to win was starting to grow. Three straight first-round exits to open his career was unacceptable, and a second-round exit in 1988 didn't do enough to satisfy him. So as his competitive fire grew, so did his reputation as a demanding teammate who invoked fear in his own locker room.
Will Perdue was scared of playing with Jordan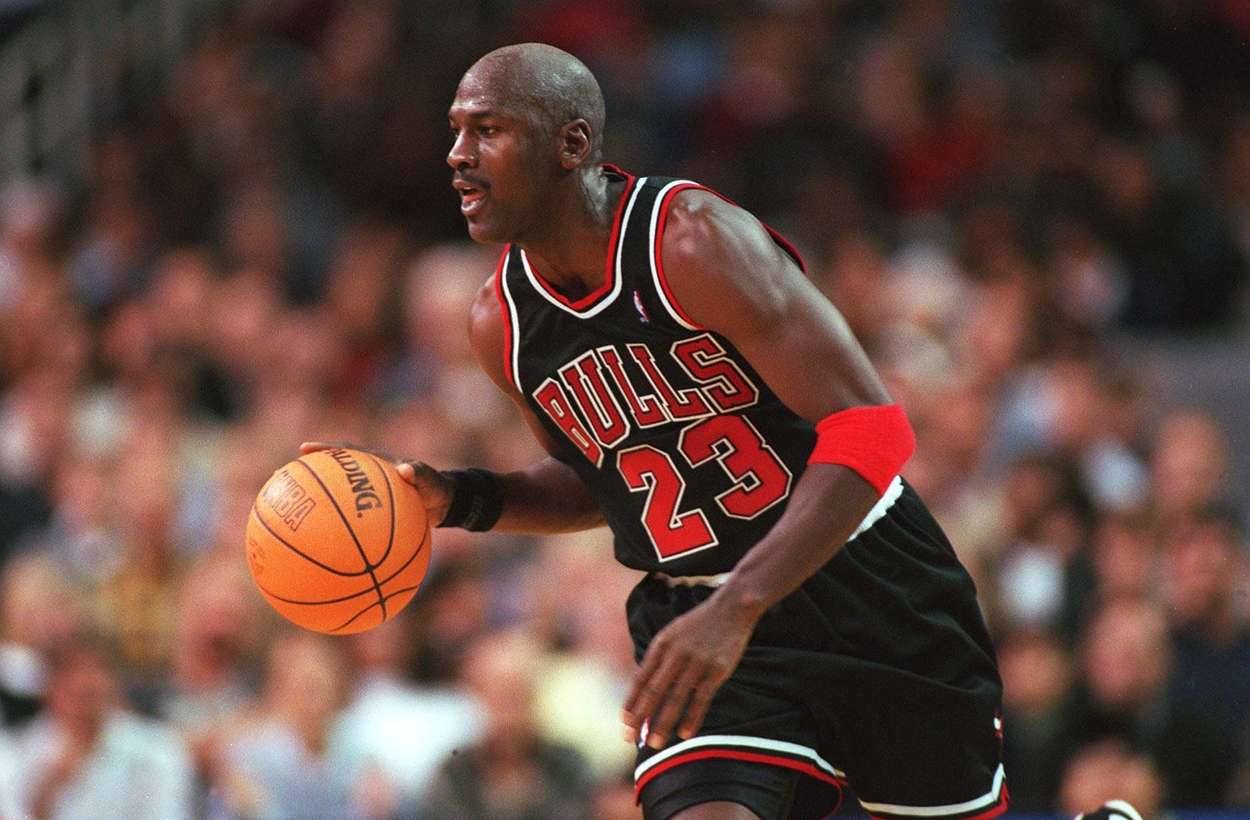 Off of a 50-win season, the Bulls used the 11th overall pick in 1988 on Vanderbilt center Will Perdue. Chicago believed the 7-footer was a key piece to have alongside Jordan and second-year forward Scottie Pippen.
Perdue, a 13-year veteran, recalled the mixed feelings he had about the draft, knowing he'd be teammates with Jordan.
"I remember getting drafted by the Bulls," Perdue told The Athletic. "I'm going to the NBA, and then [my friends] went, 'Oh, by the way, you do know you're playing with Michael Jordan?' And I'd thought about it, but that was the first time it had sunken in. Like, 'Oh crap.' It was a feeling of jubilation but it was just like, it's my responsibility to go out there and earn his respect. And that took a while."
Perdue, now 56, also described what his first interaction with MJ was like just one day before training camp began.
"It was kind of like, for me it was intimidating, somewhat humbling. This is Michael Jordan. I went from watching Michael on television and admiring him and being amazed by what he could do on the basketball court, to now I have to play with this guy. Now I have to work on earning his respect. It's the wrong approach to take, but I think everybody's like, 'I don't want to screw it up because I don't want to p*** him off.'"

Will Perdue
Perdue was ultimately right to be afraid of Jordan. Years later, the two got into a fight, leaving the center with a black eye.
Jordan and Perdue won three titles together with the Chicago Bulls
Aside from the fight, Jordan and Perdue spent seven successful seasons together, winning three championships with the Bulls. While he wasn't a starter, the big man provided valuable frontcourt depth for Chicago during its first three-peat between 1991 and 1993.
Unsurprisingly, Perdue's best statistical season came when Jordan was off playing baseball. During the 1994-95 campaign, the former Commodore started 78 games and averaged a then-career-high 8.0 points. However, he was used as a trade piece in Chicago's deal with the San Antonio Spurs to acquire Dennis Rodman.
Jordan would go on to win three more championships with Rodman, showing he could win with anybody. Even 7-footers who are afraid of becoming his teammate.
All statistics courtesy of Basketball Reference.
RELATED: Michael Jordan Demanded His Trainer Do the Same Workouts He Was Doing: 'If I Gotta Go Through This, You Gotta Go Through This'