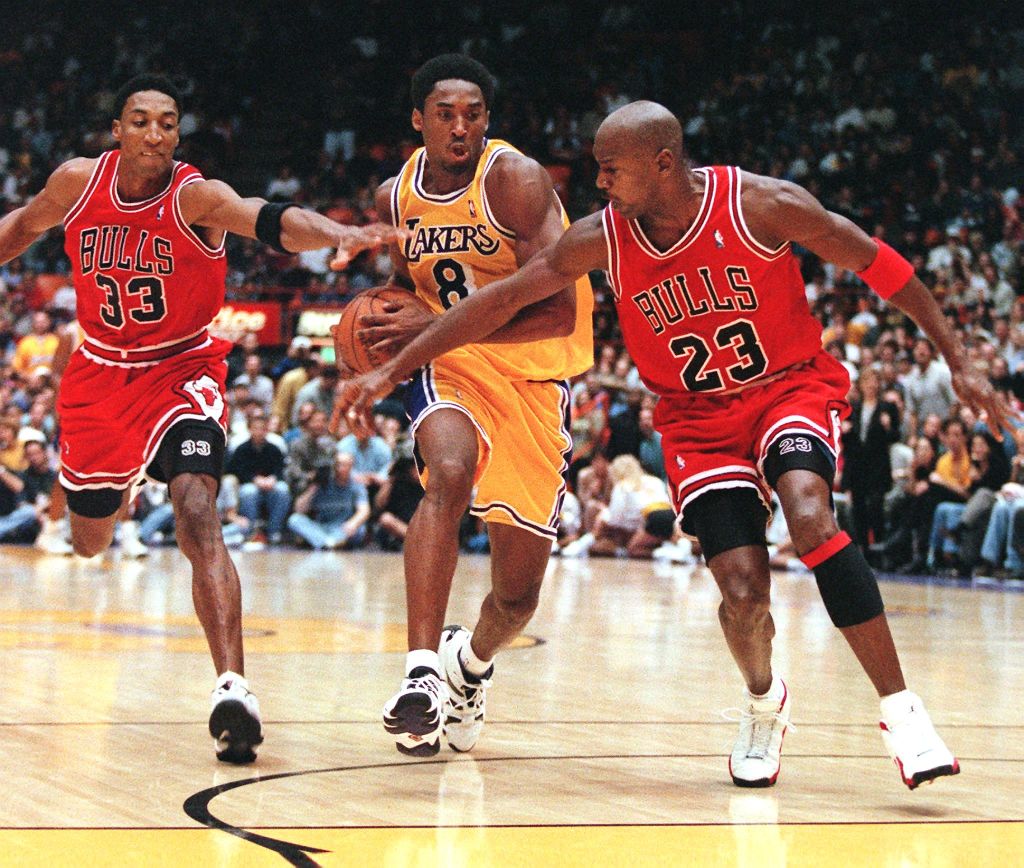 Michael Jordan, Scottie Pippen's Lack of Tips Earned Them a Bad Reputation in Las Vegas
Michael Jordan and Scottie Pippen were beloved in Chicago. One prominent actor said the two don't have that reputation in Las Vegas.
Michael Jordan and Scottie Pippen are two of the most beloved figures in basketball history. Their places on the 1990s Chicago Bulls dynasty, which is now being spotlighted on ESPN's The Last Dance, has rightfully endeared them to a new generation of basketball fans.
The love Michael Jordan and Scottie Pippen receive everywhere isn't present in one major U.S. area, though. One popular actor and former Las Vegas mainstay said Monday that Jordan and Pippen have terrible reputations in Las Vegas.
Michael Jordan and Scottie Pippen have nicknames in Las Vegas
Michael Jordan and Scottie Pippen each had plenty of nicknames throughout their career. Jordan still goes by "M.J." and "Air Jordan." The six-time NBA champion also earned the "His Airness" title throughout his career. If Michael Jordan was Batman, Scottie Pippen was Robin.
Actor Steve Schirripa, who worked as an entertainment director in Las Vegas before he rose to prominence on The Sopranos, revealed the Bulls stars have other nicknames in Vegas.
Schirripa said on the "Talking Sopranos" podcast that Jordan and Pippen have awful reputations in Las Vegas because they don't tip well.
"Most guys, the celebrities, think you're doing them a favor and they don't tip. Nothing. They won't tip. … Scottie Pippen, they call him in Vegas, 'No Tippin' Pippen.' And they call Michael Jordan, 'Hoarding Michael Jordan.' These guys have unlimited money."
Schirripa said golfer Tiger Woods is also among the worst celebrity tippers. Los Angeles Lakers legend Kobe Bryant, who passed away earlier this year, was a great tipper, according to Schirripa.
Jordan and Pippen have plenty of money to tip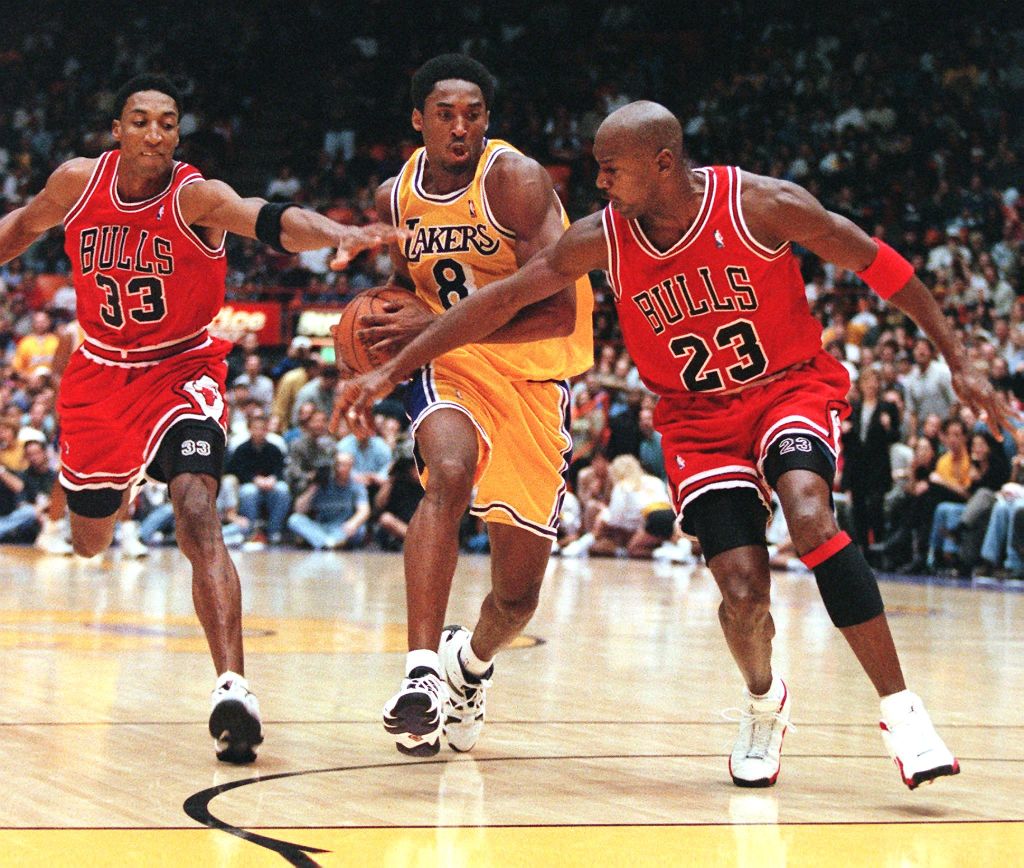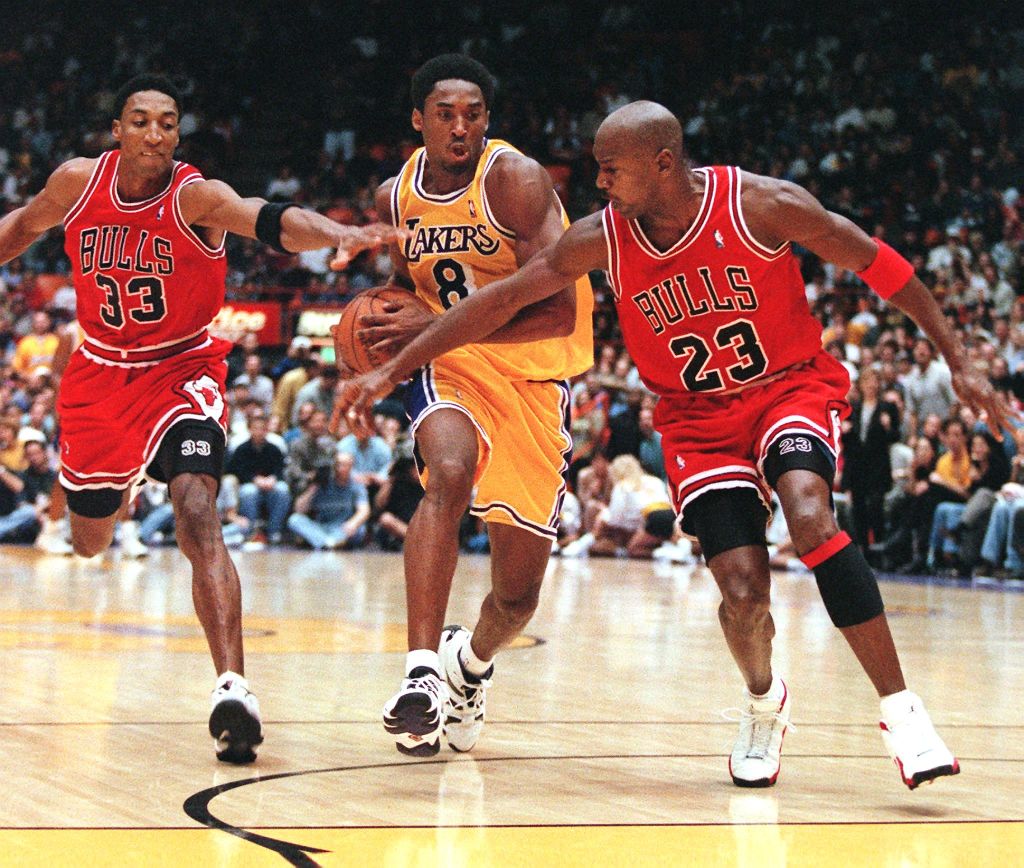 There isn't much reason for Michael Jordan or Scottie Pippen not to tip well. Jordan made over $93 million in his career, according to Spotrac, and has benefited from his partnerships with Nike.
Michael Jordan even bought the Charlotte Bobcats in 2010. Business Insider recently measured Jordan's net worth at $2.1 billion.
Although Scottie Pippen famously was underpaid in Chicago, he didn't retire with nothing to his name. Pippen made nearly $110 million in his career, according to Spotrac, and now works on ESPN.
Las Vegas was featured in ESPN's 'The Last Dance'
Schirripa's Las Vegas anecdote, ironically, came hours after Las Vegas was prominently mentioned in the newest episode of ESPN's The Last Dance. Chicago Bulls star big man Dennis Rodman requested a 48-hour trip to Las Vegas midway through the 1997-98 season.
Michael Jordan traveled to Vegas when Rodman didn't return on time. The basketball legend retrieved Rodman from his hotel room and the time he spent with actress Carmen Electra.
"Talking Sopranos" didn't mention Rodman's Vegas trip. The time off worked wonders for Rodman, who averaged 11.8 rebounds per game in the 1998 NBA playoffs. Chicago famously won the NBA Finals that season.