Michael Jordan's Son Jeffrey Jordan Arrested in Arizona; Has He Been Arrested Before?
Michael Jordan is one of the best-known NBA players in the history of the game. Winning six championships with the Chicago Bulls, the MVP Hall of Famer is also the face of Air Jordan apparel. Though many fans are familiar with his professional life, the basketball legend prefers to keep his personal life private.
The Nike spokesperson shares three children ranging in age from 29 to 32 years with ex-wife Juanita Vanoy Jordan. They divorced in 2006, and Jordan married Yvette Prieto in 2013. The following year, the NBA icon and his new bride had identical twin girls, now 7 years old.
He has his hands full with five kids, especially now that his eldest son, Jeffrey Jordan, recently got arrested in Scottsdale, Arizona.
How Michael Jordan's son ended up in jail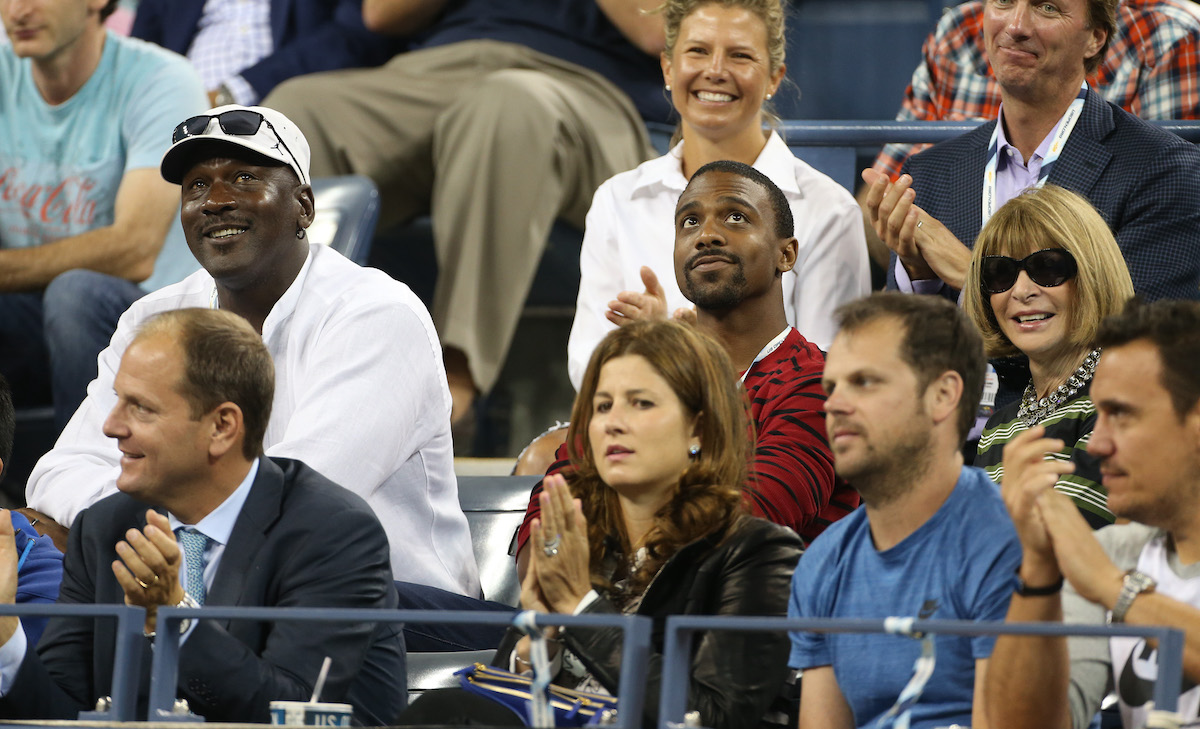 The 32-year-old recently found himself on the wrong side of the law after an incident at a bar in Scottsdale, Arizona.
At around 1 a.m. on September 26, 2021, Jeffrey Jordan fell and hit the back of his head against a table at Casa Amigos. According to Fox News, he was transported to the hospital for medical treatment.
At the hospital, he became combative and was later charged with aggravated assault on a health care professional. 
AZ Central reported that Jordan remained under a doctor's care until the early afternoon before being taken to Scottsdale City Jail.
Formal charges were not filed, and within the hour, Jordan was free to go. The case is under review by the Maricopa County Attorney's Office.
The legacy continues
Michael Jordan's firstborn son never got involved in professional basketball but played in college at the University of Illinois and University of Central Florida from 2007 to 2012.
According to Forbes, Jeffrey Jordan works for Nike, where he handles digital innovation for the Jordan Brand. He also started Jordan Avakian Group (JAG), an investment and consulting firm that works with sports and entertainment start-up companies. He lives in Portland, Oregon.
Along with siblings Marcus and Jasmine, Jeffrey also founded Heir Jordan. The focus of the investment and philanthropic joint venture is to co-create their own legacy.
Michael Jordan's other son has a prior arrest record
TMZ reported that Jeffrey Jordan appeared "confused and disoriented following the fall." He was also "combative with security who were attempting to escort him out of the bar to receive medical attention." It is unclear if his injuries were related to his erratic behavior, as he has no previous history of arrests.
However, his younger brother, Marcus Jordan, has seen the inside of a jail cell. The 6-foot-3, 205-pound basketballer also played at the University of Central Florida.
In 2010, the Orlando Sentinel reported the Jordan brothers got into trouble in Las Vegas. Marcus, who was only 20 years old and a sophomore in college, apparently had a wild night of drinking. He boasted on his Twitter account about charging more than $50,000 of alcohol to their suite at the Aria Hotel & Casino. The brothers were never charged, but the hotel faced an investigation for allowing underage drinking.
In 2012, Marcus was in trouble again, but this time, he went to jail. Reuters reported he was arrested following a "drunken altercation outside a hotel in Omaha, Nebraska." According to police, the 21-year-old was "very animated, intoxicated, and uncooperative." He had reportedly been fighting with two women in the hotel driveway when police arrived.
They said, "After a brief struggle, it took multiple officers to control and handcuff the suspect." The former UCF guard was "charged with disorderly conduct, resisting arrest, and obstructing justice." He was booked and later released.
RELATED:  Michael Jordan Ate Steak Before Bulls Games; Here's His Favorite Recipe