This Michael Jordan Story is Almost too Crazy to be True
Michael Jordan's intense competitive spirit and his love for gambling are in a somewhat co-dependent relationship with one another. Friends of Jordan are always telling stories of his gambling antics, and the unmatched competitive drive he possessed has gotten the best and worst of him on multiple occasions, which isn't the end of the world. When you consider Michael Jordan's wealth, blowing a few thousand dollars gambling still leaves plenty of money to put the fortune to good use.

Recently, former hockey player Jeremy Roenick told a story of these two sides of Jordan's personality colliding with one another in quintessentially Michael Jordan fashion.

Michael Jordan vs. Jeremy Roenick
Roenick played for the Chicago Blackhawks around the same time Michael Jordan reached superstardom. As two big-name athletes in the same market, the two ended up in many of the same circles. Eventually, Roenick and Jordan hit it off with their shared interest in golf. Their golf games could get expensive when Jordan's gambling habit got involved.

Jordan called Roenick up on the day of a game against the Cleveland Cavaliers for an early-morning round of golf. Roenick obliged, and when the two made a friendly wager of "a couple thousand dollars," Roenick took Jordan for the money and beat him. Jordan asked for a rematch, and the two sipped beers and played another round into the afternoon when Roenick beat Jordan for even more money.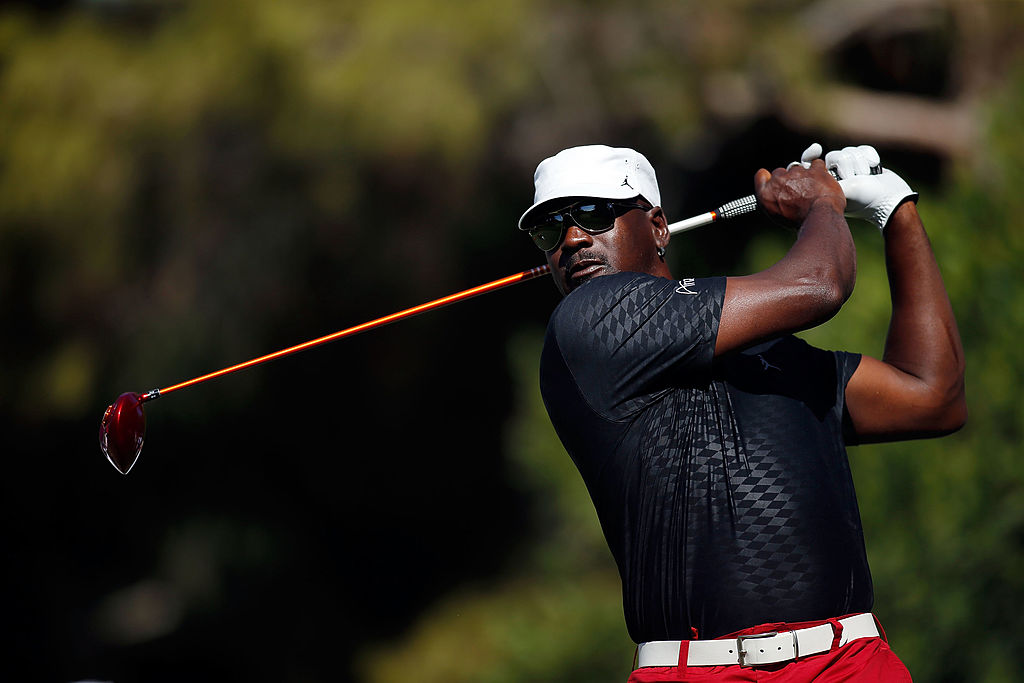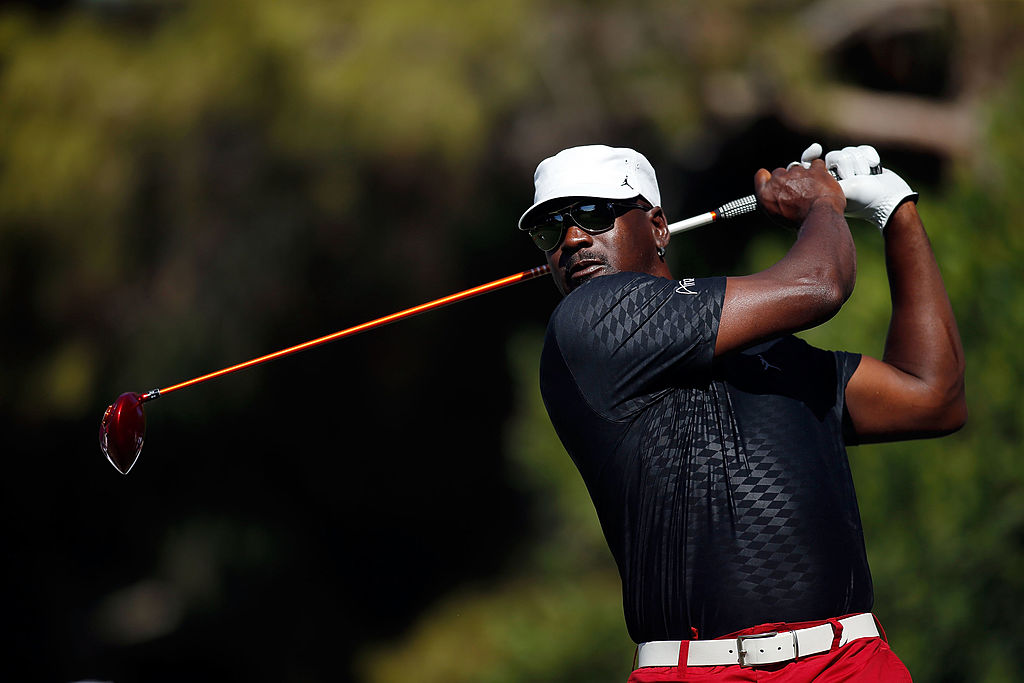 Buzzing from their beers and tired from 36 holes of golf, Roenick joked that he would put money down on the Cavaliers to win the game that night. Jordan responded with another bet that the Bulls would win by 20 and he would score more than 40 points. According to Roenick, "Son of a gun goes out and scores 52 and they win by 26 or something after […] 36 holes of golf and having like 10 Bud Lights."

Given the years in between and the adult beverages consumed that day, Roenick might have embellished the story a little bit, but he's on the right track. On March 28, 1992, the Bulls beat the Cavs 126-102, and Michael Jordan poured in 44 points in 21-of-32 shooting.

Everything about this story fits Michael Jordan's persona to a T, all though his gambling has raised more than a few eyebrows.

Does Jordan have a gambling problem?
Jordan's gambling was never a secret. He's been known to make wagers with others worth more than the average person will make in a year. He drew the ire of NBA fans when he would fly to Atlantic City to gamble on the nights before big games in New York, causing some to blame Bulls' losses on Jordan regardless of his individual performances.

Jordan's gambling habit has also been the source of conspiracy theories among NBA fans. One popular conspiracy says that Jordan's first retirement to play baseball was actually a secret suspension due to his gambling, with some implying that the superstar bet on games that he played in.

Another popular conspiracy theory states that Jordan's gambling debts led to his father's murder. All of these are unsubstantiated, but they show just how ingrained in Jordan's legacy gambling has become.
Roenick's story is more humorous than these concerns, but it shows the lengths Jordan would go to win a debt and the way he could seemingly will his way to a classic performance.
Showing up big when it matters
Michael Jordan predicting a big night and a big win to win a bet perfectly sums up what he would do in big games. Jordan's notorious competitiveness meant that he was constantly giving himself a reason to be riled up and motivated to be the best. The bet with Roenick appeased that inclination and reminds fans of other famous moments where Jordan showed up when he needed to.

Jordan is the man who once used the flu and a 100-degree fever as motivation to win an NBA Finals game. (Though, in yet another conspiracy theory, some believe Jordan was hungover rather than sick in the win against the Jazz).

Facing the Boston Celtics, Jordan used the perceived weaknesses of his team to drop 63 points against one of the most legendary teams ever assembled. If there was one thing Jordan knew how to do, it was giving himself the motivation to show up in the big moments.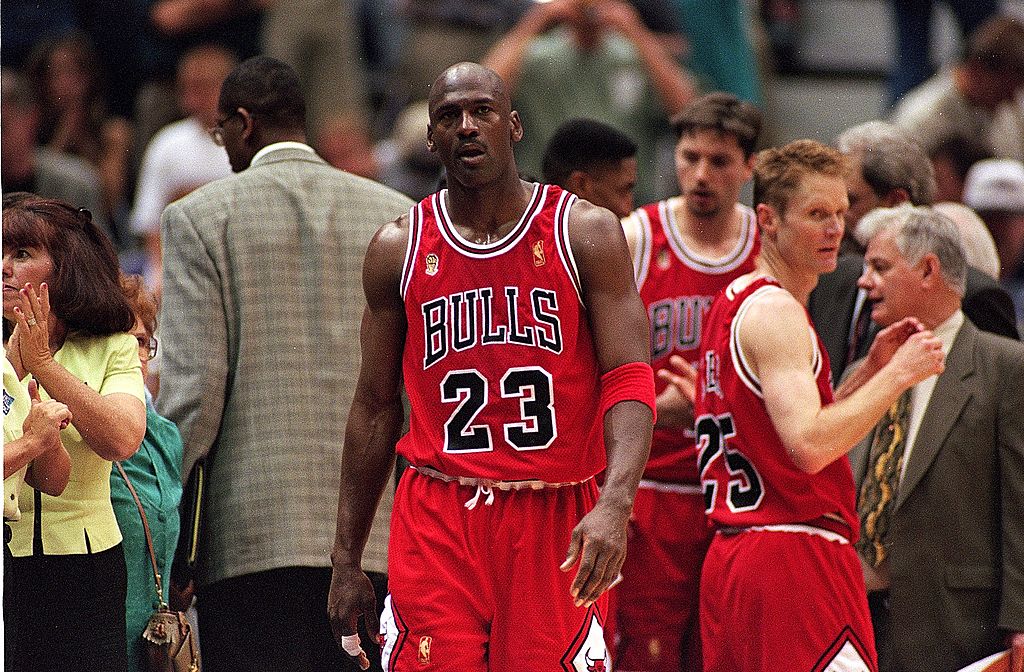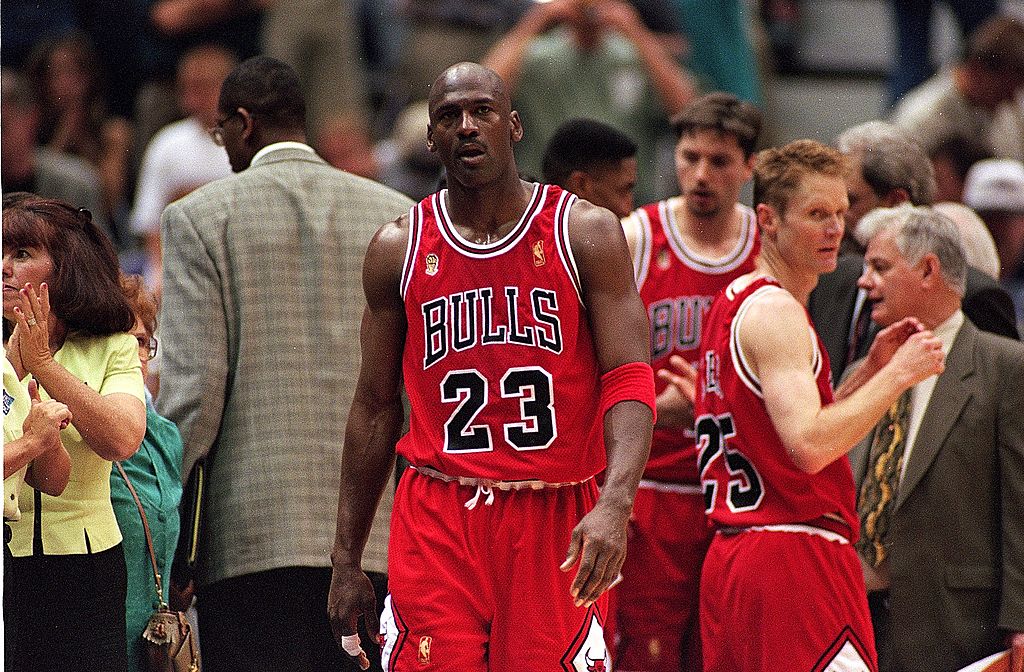 Perhaps, the most famous shot of Jordan's career is the final one he hit in a Chicago Bulls uniform. Here, Jordan was guarded by Bryon Russell, a player who, according to him, made comments about being able to guard Jordan when he retired. Jordan made him suffer every chance he could after, including on what many simply refer to as "The Shot."

From the misrepresented story of getting cut from the varsity team to dozens of others where Michael Jordan appeared to make up stories about players just to make them suffer, he was addicted to competition. As Jeremy Roenick learned that day, Jordan would stop at nothing to get a competitive edge on someone.