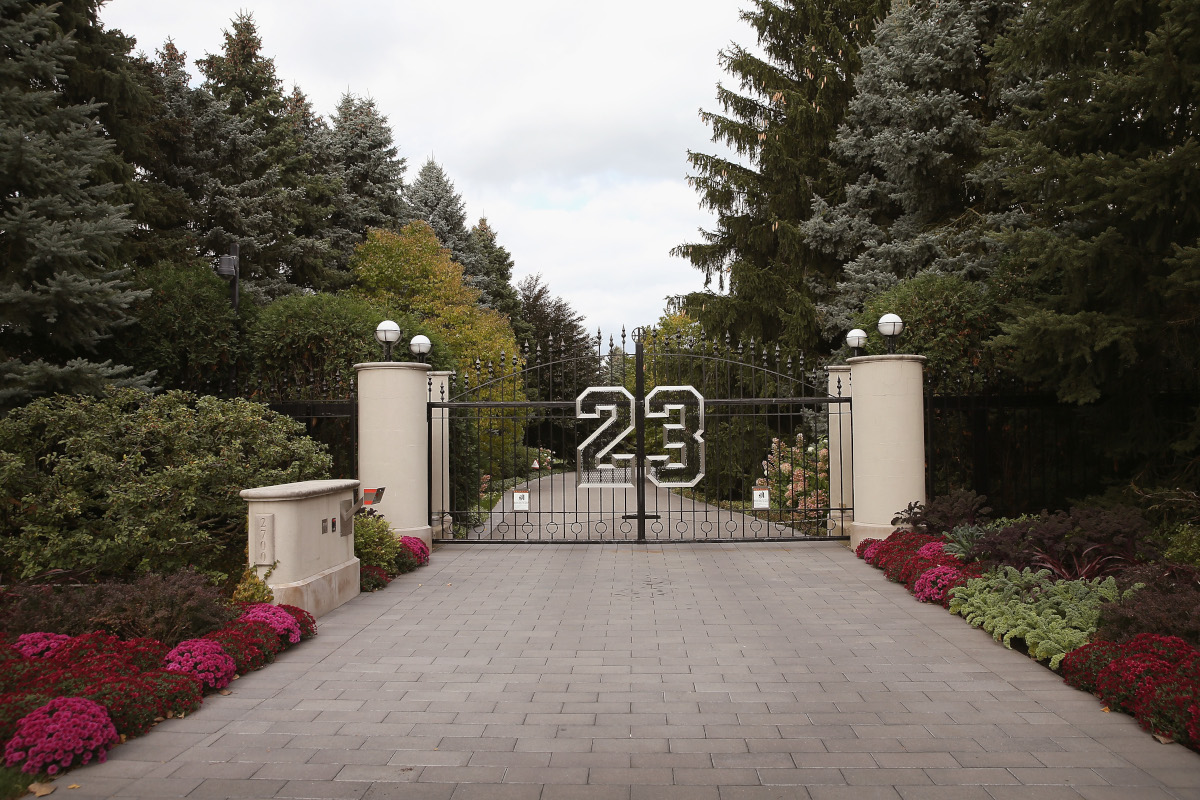 Michael Jordan's Suburban Chicago Estate Still Available for $14.9 Million
You might not be able to play like Michael Jordan, but you could live like him. His suburban Chicago estate is for sale for a shade less than $14.9 million.
In the market for a unique fixer-upper in the Chicago suburbs? Michael Jordan might have just the deal for you.
In Highland Park, Illinois, Jordan's estate remains on the market, where it's been for nine years. His Airness put it on the market in 2012 at a list price of $29 million. It went down to just less than $14.9 million by 2015, and that is where it remains.
While that may be more than your budget can handle, it's still fun to wonder "what if." And it's not just the stately Jordan Manor available on the market. There are several athletes with property on the market. Let's start in the low-rent district.
Looking for a starter home? Here's one for a mere $1.85 million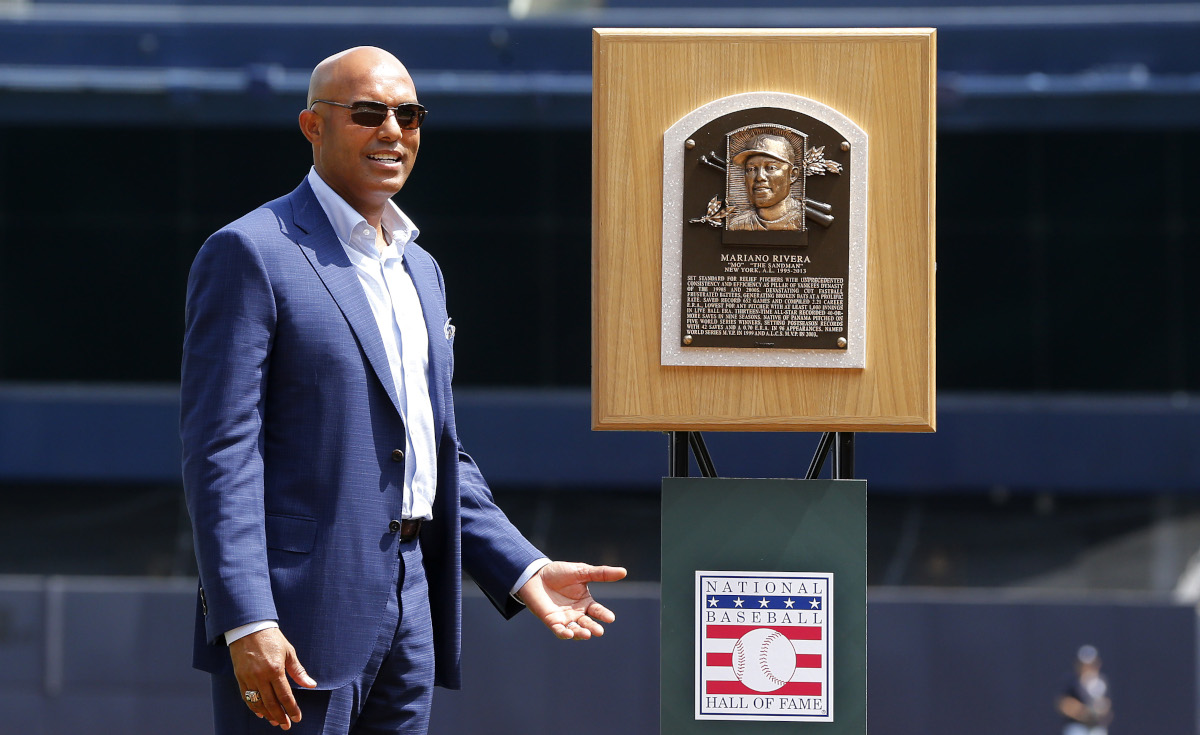 NFL veteran Eric Reid is listing his property outside of Montclair, New Jersey. It's in Llewellyn Park, which is the oldest planned community in the country. Yes, indeed, the mother of all subdivisions, and you can have a piece of it. Built in 1927, the 8,440-square foot home has historical value, as well. Three floors contain six bedrooms and eight baths. Perfect for those little intimate get-togethers. The house also includes a wing with a gym, library, and playroom.
If something warmer is more to your taste, you can take a look at the Newport Beach, California, home belonging to Los Angeles Lakers' general manager and vice president of basketball operations Rob Pelinka. His Santa Barbara-style home is a couple of miles from the ocean. Though located in the Harbor View community, you may be surprised to learn there is no view of a harbor. It's an upscale version of the Vista View Apartments from White Men Can't Jump fame. Still, it's 3,528 square feet with five bedrooms and 4.5 baths. Built in 2004, it can be yours for the low, low price of less than $3.9 million.
Meanwhile, baseball Hall of Famer Mariano Rivera has his mansion in Rye, New York, listed at a shade less than $4 million. Reduced for a quick sale, he purchased the Westchester County property in 2006 for $5.7 million, so it's a bargain. Located on a little more than an acre, the 13,000-square-foot shanty includes nine bedrooms, eight baths, a gym, a huge basement, and other accouterments.
To move into Michael Jordan's old neighborhood, it will take a bit more.
56,000 square feet and Michael Jordan's iconic number on the gate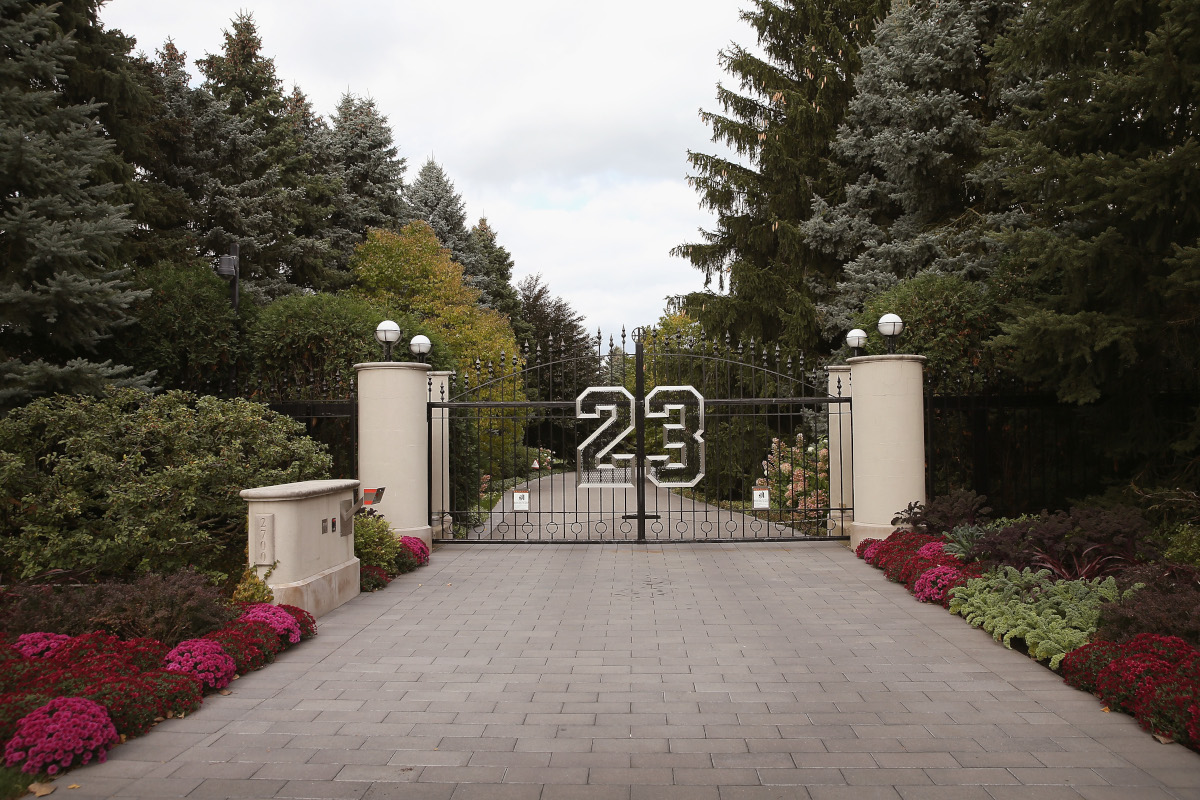 Michael Jordan's property is 25 miles north of Chicago and took four years to complete. He moved into the seven-acre estate in 1995, according to Sportico. The home itself is a whopping 56,000 square feet. The amenities? They are many. Jordan left for Charlotte after purchasing the Hornets and now lives in Florida.
More than one vehicle? The place has a 14-car garage. If you feel the need to put up some jumpers when you can't sleep at night, there is a full-sized indoor basketball court. Given that it was Jordan's place, it's not complete without the cigar room.
The finishing touch, of course, is the wrought-iron gates with the No. 23 boldly in the middle. You could get into this beauty for a mere $60,443 per month. That is, of course, if you put $2.971 million down.
Not exactly cheap at twice the price, but an intriguing idea to tuck away. And if you are looking for something even more upscale? A couple of other NBA stars have you covered.
Florida or LA? No Michael Jordan appeal, but swanky just the same
NBA Hall of Famer Shaquille O'Neal thought he had offloaded his Orlando mansion, but the sale fell through. Now the property is back on the market for $16.5 million. That's $3 million off the earlier sale price for the lakefront compound in a gated golf community. This home is not a McMansion, either. No, it's 31,000 square feet of luxury.
Shaq purchased the property in 1993 and was listing it for $28 million just three years ago. It includes a 6,000-square-foot indoor court that is NBA-certified. There's also a 17-car garage (just in case 14 isn't quite large enough), a movie theater, a 1,400-square-foot cigar and wine bar, and, of course, a swimming pool that is 95 feet long and 15 feet deep. It takes a lot to submerge 7-foot-3, after all.
But the prize of prizes is in LA's Brentwood Park. LeBron James is said not to have spent a night at the place in years and now wants to move his 9,440-square-foot home for $20.5 million. That's a half-million less than he paid in 2015. Don't feel bad for King James, though. He bought a Beverly Hills compound that once belonged to Katherine Hepburn. Plus, he has another mansion in Brentwood.
Now, all we need to do is cue Robin Leach.
Real-estate information courtesy of Arbor Real Estate, Compass, and David Offer Fine Homes.