Michael Jordan Once Supposedly Lost to a Famous Rapper in an Intense Pickup Game at His Own Camp: 'They Was Gonna Call the Police'
It's every basketball fan's dream — especially if you grew up in the 1990s — to play Michael Jordan in a pickup game. However, a famous rapper actually did it.
Master P is known for his music career, but he played basketball, too. And he said in a recent interview that he supposedly went to MJ's camp one time and was on a team with a couple of pros that beat Jordan.
Master P played in the NBA across two preseasons
Yes, Master P, whose real name is Percy Miller, is known for being a legendary rapper. But he was also a hooper.
According to The Athletic, Miller played college basketball briefly for the University of Houston Cougars, but he left after suffering a knee injury.
Before the lockout-shortened 1999 NBA campaign, though, he played on the Charlotte Hornets during the preseason. Miller then followed that up by playing on the Toronto Raptors the next preseason.
P's pro career didn't work out, but apparently during his basketball journey, he at some point crossed paths with arguably the greatest player ever.
The rapper said he beat NBA legend Michael Jordan in a pickup game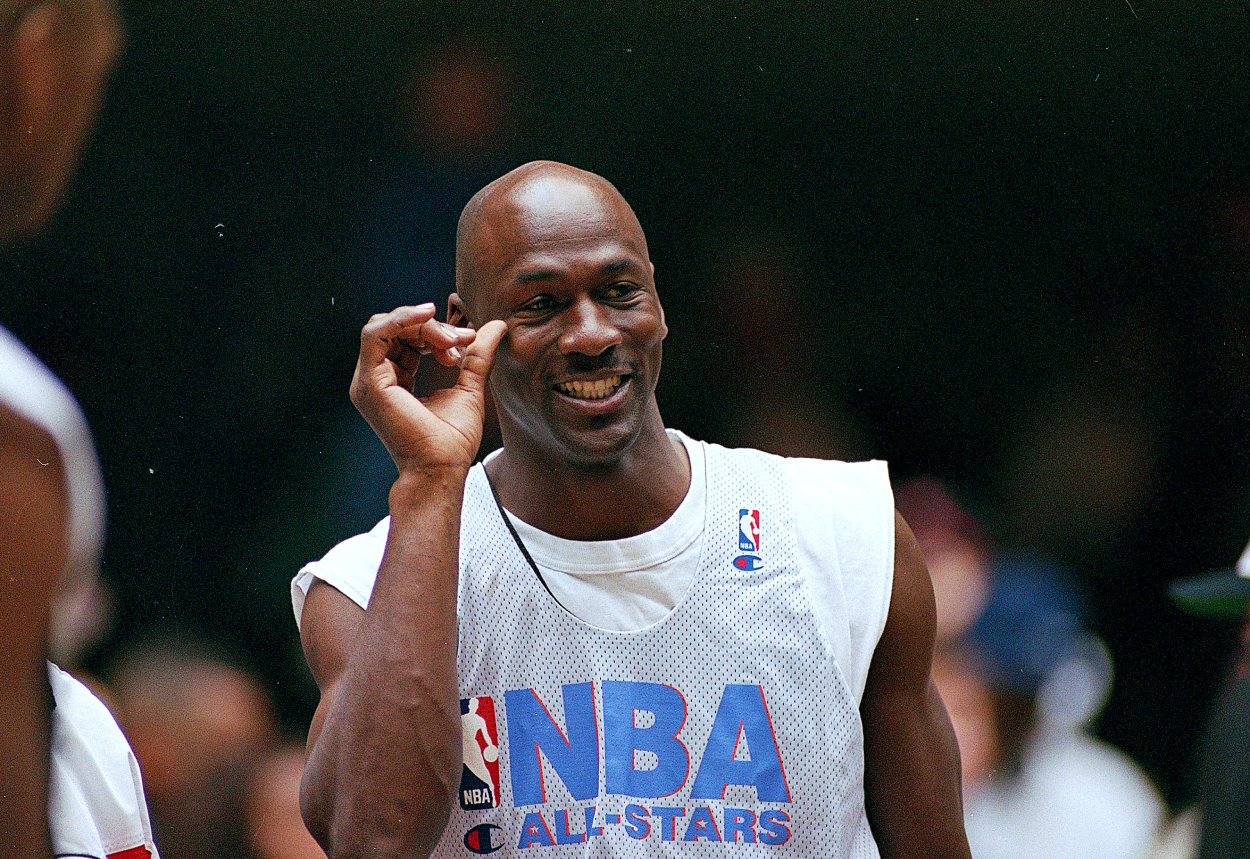 Master P recently appeared on No Chill with Gilbert Arenas, where he and the former NBA All-Star reminisced about the time they — along with Ron Artest (also known as Metta World Peace and Metta Sandiford-Artest) — showed up to Michael Jordan's basketball camp and supposedly beat him.
"Everybody was scared of J at the time; we know he's the best dude in the world," he said on the Nov. 24 episode. "We got on the court. I told them, 'Look, man, let's just go beat these old dudes.' And Jordan was like, 'Man, you a rapper.' I said, 'No, I'm in the pros, and I rap.' They was gonna call the police. We just went hard."
Miller also added that he, of course, talked some trash once they won.
"We was crazy, man," he said. " … You know me, I'm like, 'Look, man. We don't care who we play. We know who this is. But guess what, he get on this court, we gotta do what we gotta do.'"
Arenas sat there and confirmed the story, saying it wasn't an old Jordan, either. It was around 1998 or 1999, which wasn't too long after MJ won his final title with the Chicago Bulls.
"We respect Jordan, don't get me wrong; he is the man," Master P said. "He gonna do what he do. But guess what? You can catch anybody slippin' any night."
That's a lot of trash talk, but we might need to hear about it from Jordan himself.
Master P's sons have followed in his footsteps
Master P isn't the only one in his family to have success on the basketball court. His son, Percy Romeo Miller, also known as Lil Romeo, had an underwhelming career at USC for two seasons in 2008-09 and 2009-10.
However, Master P's other sons, Hercy and Mercy Miller, are currently having success on the hardwood. According to Sports Illustrated, Hercy received offers from programs like USC, UCLA, and LSU, but he now plays for Tennessee State, an HBCU. Hercy scored seven points in a game against Fisk on Nov. 16, per the school's site.
Mercy, on the other hand, is a class of 2024 recruit, and Master P announced on his Instagram in August that he has committed to the University of Houston.
Maybe, Hercy and Mercy can make it further in the pros than their dad did, although his decision to focus on music over ball was certainly the correct one. But it's hard to imagine them forming a pickup team that would actually be able to beat LeBron James.
In the words of Kevin Garnett, though: Anything's possible.