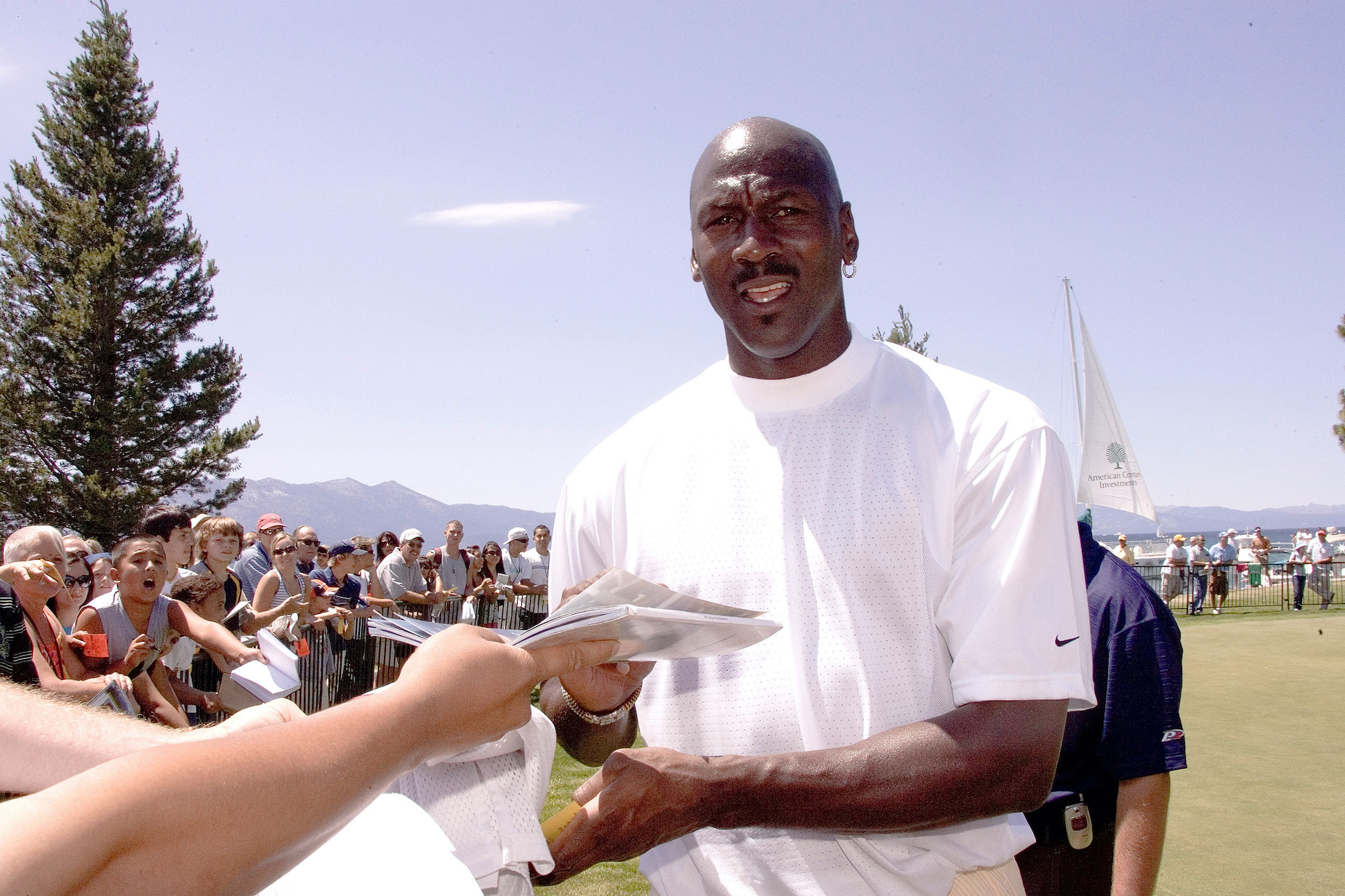 Michael Jordan Once Told a Future Rap Star to Forge His Signature for a Fan, and the Going Rate Was Just $5
While Michael Jordan signed plenty of autographs, he once told a future rapper to take over on his behalf.
During his time in the NBA, Michael Jordan transcended professional sports and became a global celebrity. Thanks to that star status, His Airness' autograph was, understandably, in high demand. Rapper Common, who worked as a Chicago Bulls ballboy during his youth, certainly understood that reality.
While working for the Bulls, Common used his proximity to MJ to sell some autographs to his friends. On one occasion, though, Michael Jordan wasn't prepared to sign his name; instead, he told the ballboy to forge his signature.
Michael Jordan was understandably a fan favorite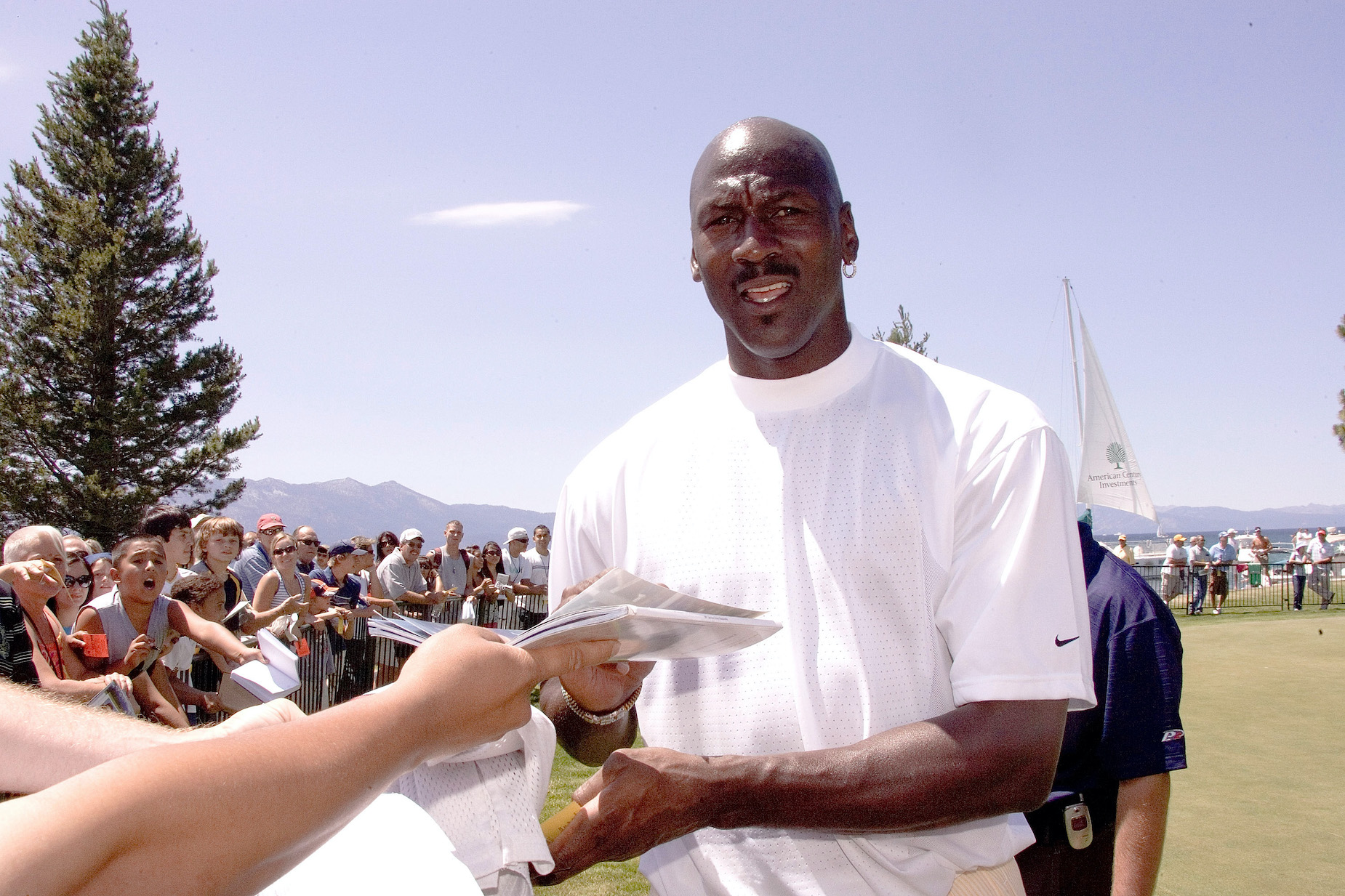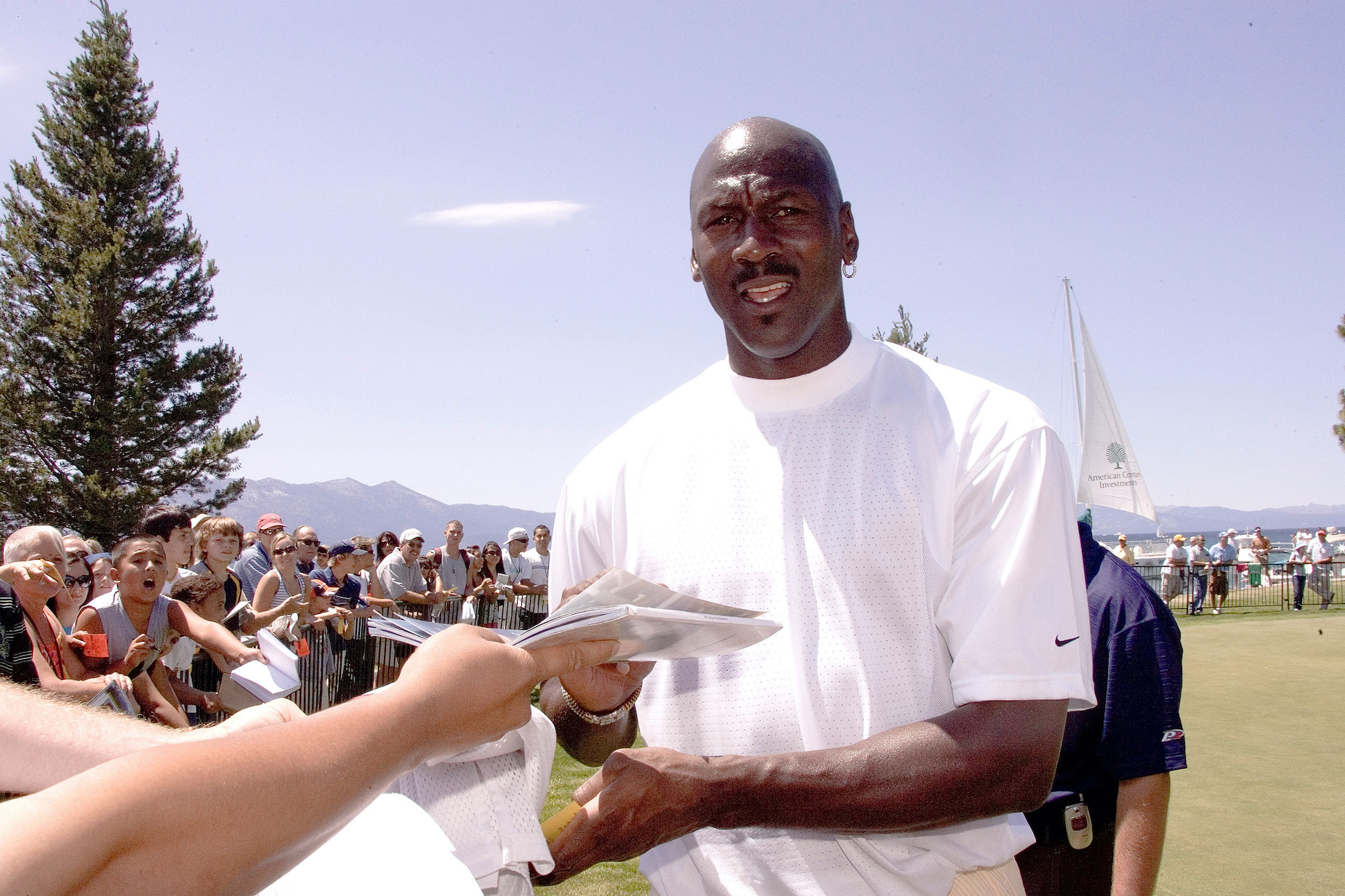 In the world of sports, star status doesn't always translate into popularity; just look at guys like Tom Brady or LeBron James and the hate they receive. Michael Jordan, however, was such a star that he transcended fanbases.
His Airness announced himself to the world at the University of North Carolina, where he hit the game-winning shot to clinch an NCAA title as a freshman. That victory, however, was only the beginning. Once he arrived in the association, Jordan grew into arguably the greatest player to ever hit the hardwood. He won six NBA championships, five MVP awards, and virtually every other piece of silverware possible.
Based on that success, Jordan proved to be a massive attraction wherever he went. Basketball fans would stake out hotels, wait outside arenas, and do whatever it took to catch a glimpse of the living legend. Even a mundane activity, like playing a game of pool, would draw a crowd.
Common once signed an autograph on MJ's behalf for $5
These days, Common is a celebrity in his own right. During his youth, though, he got up-close and personal with the biggest star of the era: Michael Jordan.
As explained during an appearance on Jimmy Kimmel Live!, the rapper worked as a Chicago Bulls ballboy, and once he told a friend that he'd get him a Michael Jordan autograph for $5. His Airness, however, had a different idea: have Common sign the autograph himself.
The rapper did just that but never got the $5, though. He had spelled 'Michael' wrong, making it clear that His Airness hadn't actually autographed anything.
While forging a signature is never a good idea—even if the actual person encourages you to do so—Common's biggest mistake was only charging $5 for a Michael Jordan autograph. As you might imagine, given his celebrity status, MJ's signature can fetch a pretty penny. According to PSA Grading and Authentication services, prices can range from $200 for a 3×5 photo to $1,500 for a signed jersey.
Common isn't the only rapper with a Michael Jordan story
Common isn't the only rapper who has a story about an encounter with Michael Jordan, though. Chamillionaire, by his own account, had a pretty unpleasant experience with His Airness.
At a 2009 charity event, Chamillionaire spent $7,500 on one of Jordan's old jerseys. When the rapper realized that MJ was in attendance, though, he hoped that he could score a picture to go along with his new purchase.
Jordan, however, wasn't willing to take a picture without some extra compensation. According to the rapper, he said, "You pay $15,000 right now for a jersey from me, and I'll take a picture with you."
In retrospect, it's unfortunate that Chamillionaire didn't want a Michael Jordan autograph instead. If that was the case, Common could have signed one for a cool $5.